hello hiveians
Today being 10th of October 2020 is a spacial date and year in my life as God added a year to my years today.
What a pleasant surprise this afternoon as i was about going out to choir rehearsal, surprisingly i received a call from @monica-ene who is a friend and a sister that i should wait for her at home, and I told her i didnt plan anything for my birthday as my fiance is not around.
I never knew there was a surprise package coming for me through my friend @monica-ene from my fiance who was not around.
Not quite long i received a call that i should come and open the gate, guess what i saw immediately I opened the gate......... It was a big birthday cake, food drink, chicken, samosa and lots more.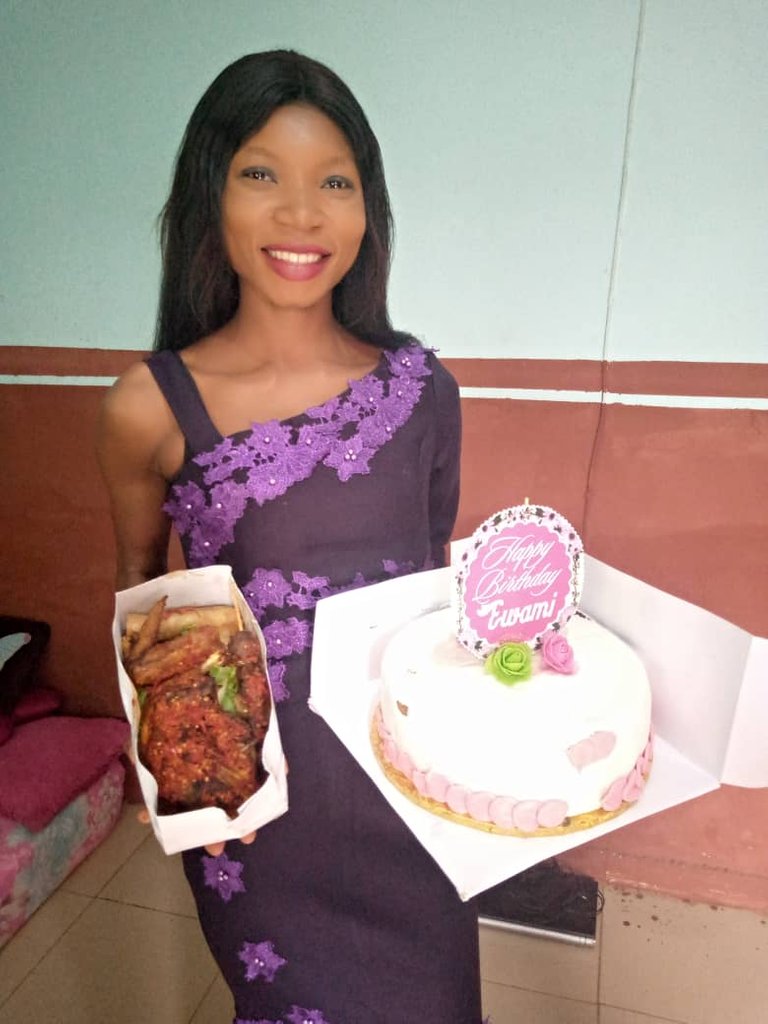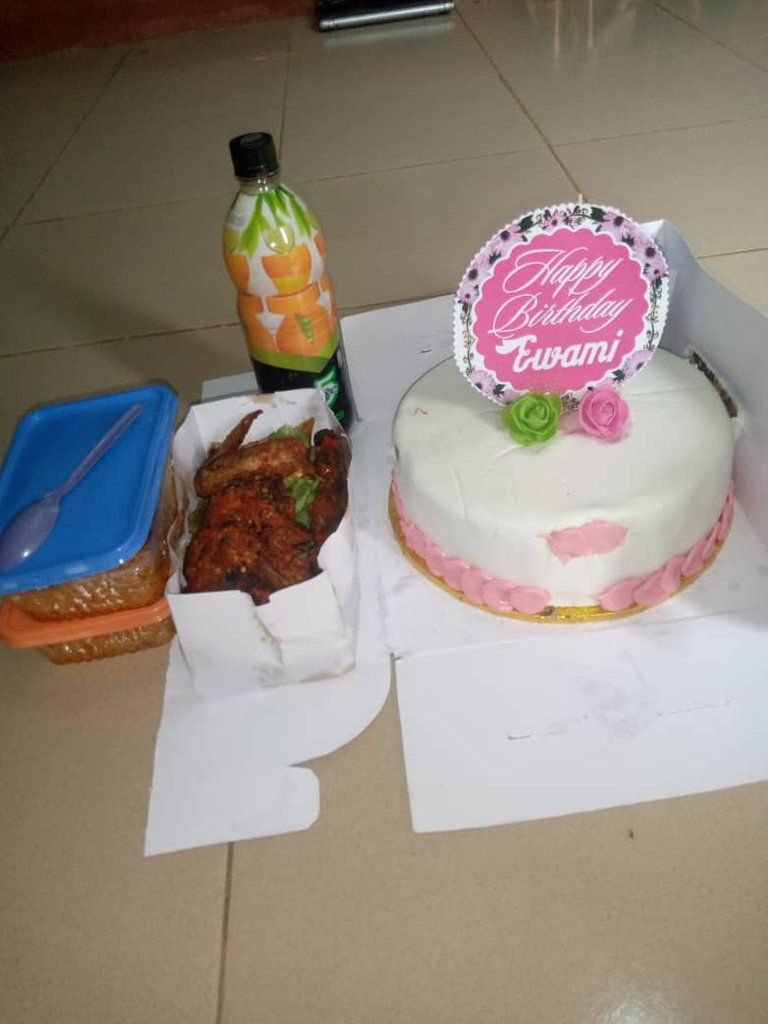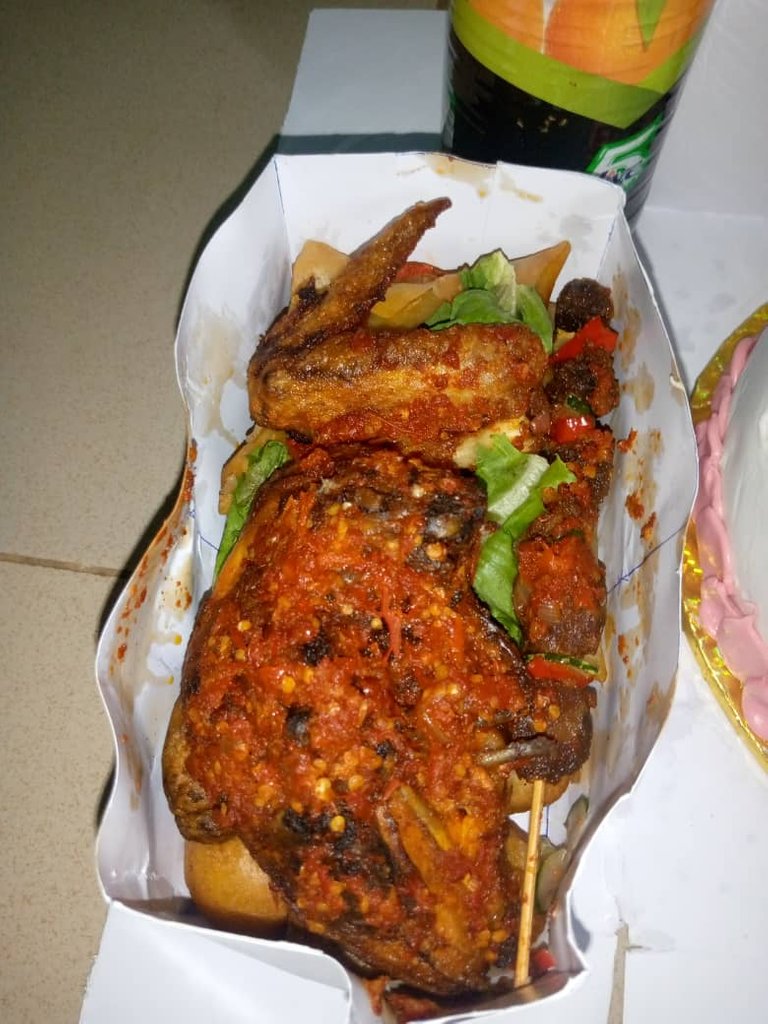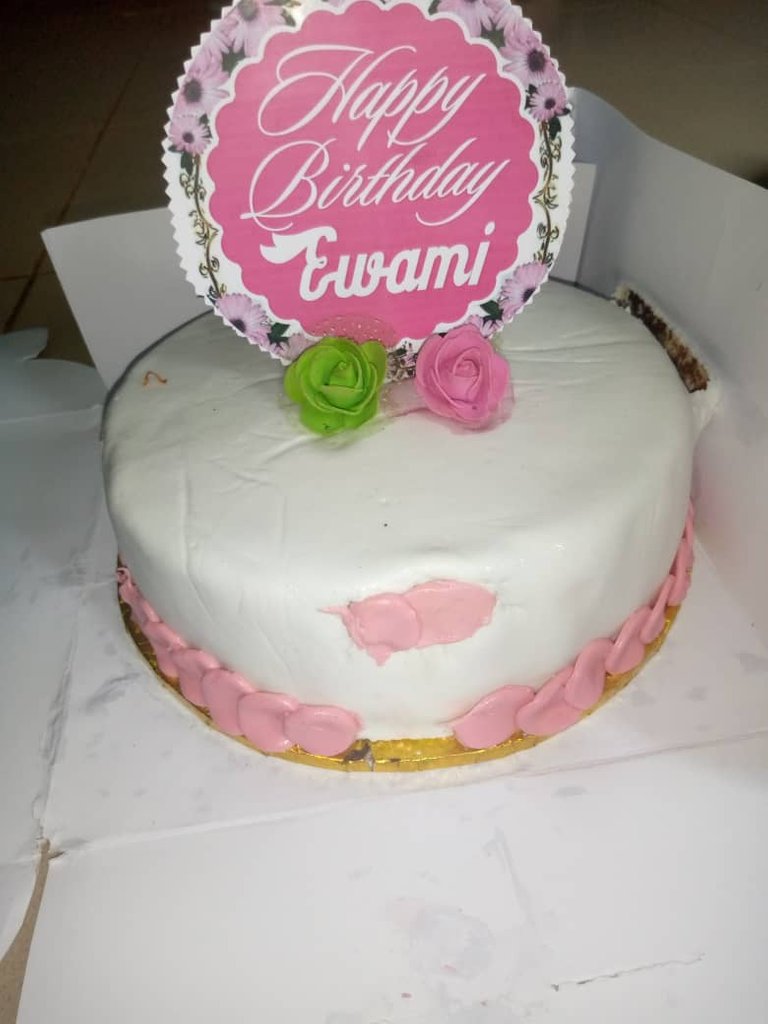 I was extremely excited, I started jumping and screaming for joy.
This is the best birthday i ever had and the first surprised birthday cake i ever received.
Thanks to my love and lovely friend @monica-ene who planned this pleasant surprise. I love you so much.
Thanks for viewing my blog and please wish me well on my birthday.