Hello hiveians
This morning I want to show you the process of making a double flare peplum blouse using an Ankara fabric.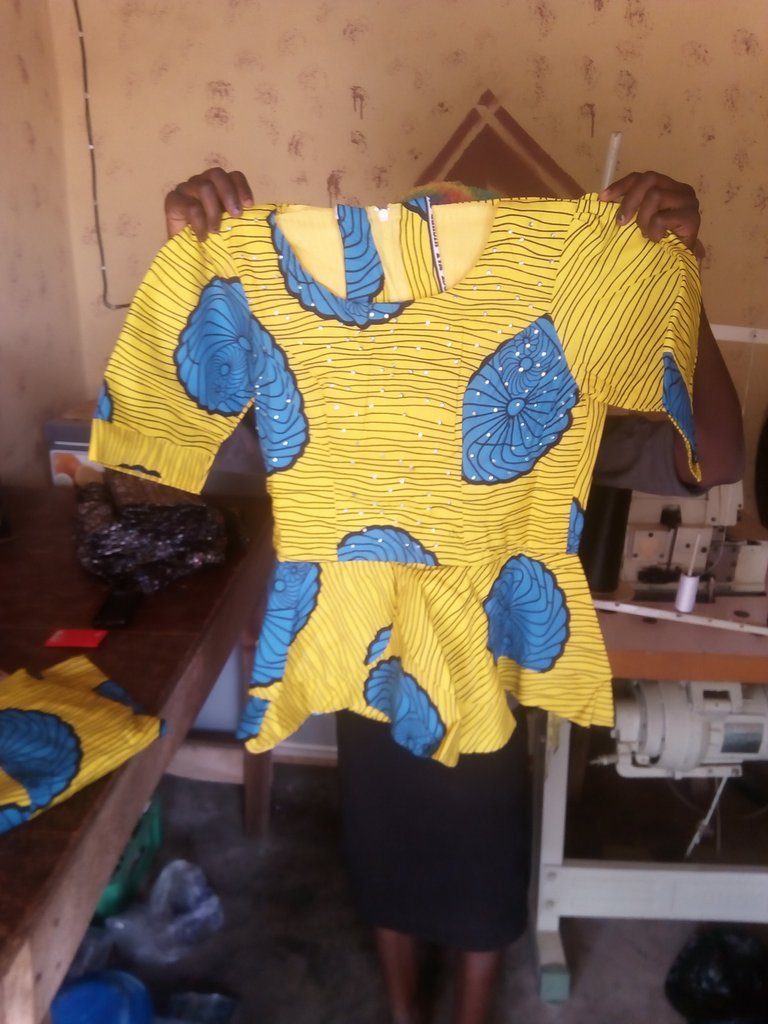 After making a six pieces skirt, I used the left over fabric for this double flare blouse to be worn on the skirt.
The Making of the double flare blouse .
The fabric was folded into four to cut out the flare using the Waist circumference divide by 6.28 and I measured the waist to the full length of the blouse.
The same was used to cut out the other flare with 3 inches shorter, then the upper bodice was also cut out.
It was sewn together and that's is it.
Merry Christmas to you all.