Hi hiveians and how is the day going.
Waking up this morning, I woke up with a serious hunger, not minding the fact that I've not brush my teeth, I went straight to the kitchen to prepare noodles without adding any other ingredients apart from the seasoning in the noodles pack and all I did was just to fry some eggs to it.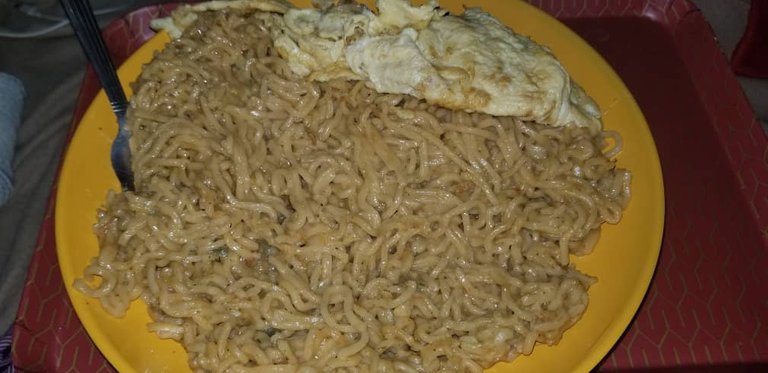 After having my delicious meal, I hurriedly took my bath and left the house for work.
Thanks for viewing my post. Enjoy the rest o f the day!