Hello hiveians
Good morning and happy new day.
My breakfast of moi moi and pap this morning is perhaps a local menu but in this part where i'm from, it is one of our favorite breakfast.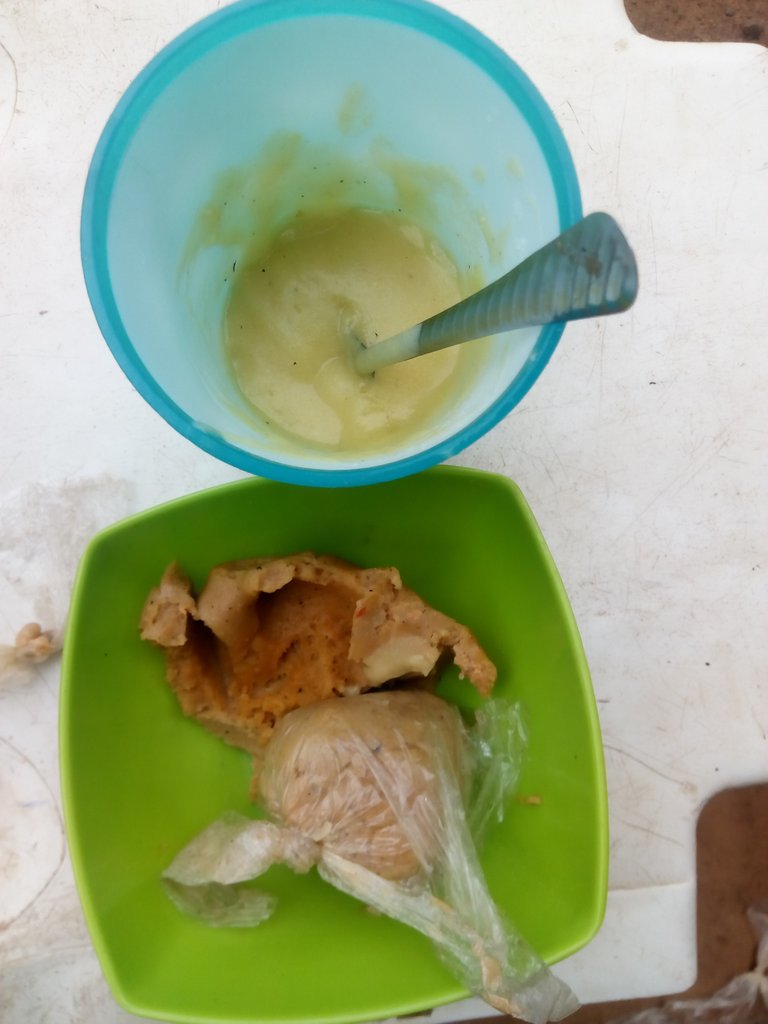 The moi moi is made with bean and the papa from corn, it is very nutritious and good to start your day with,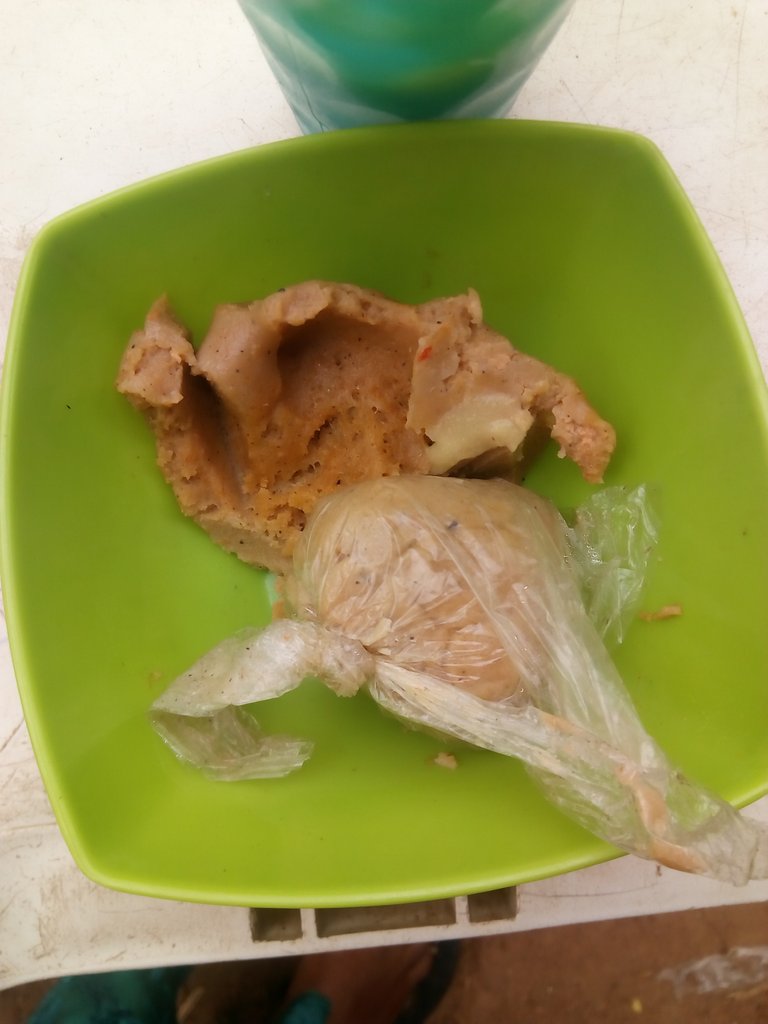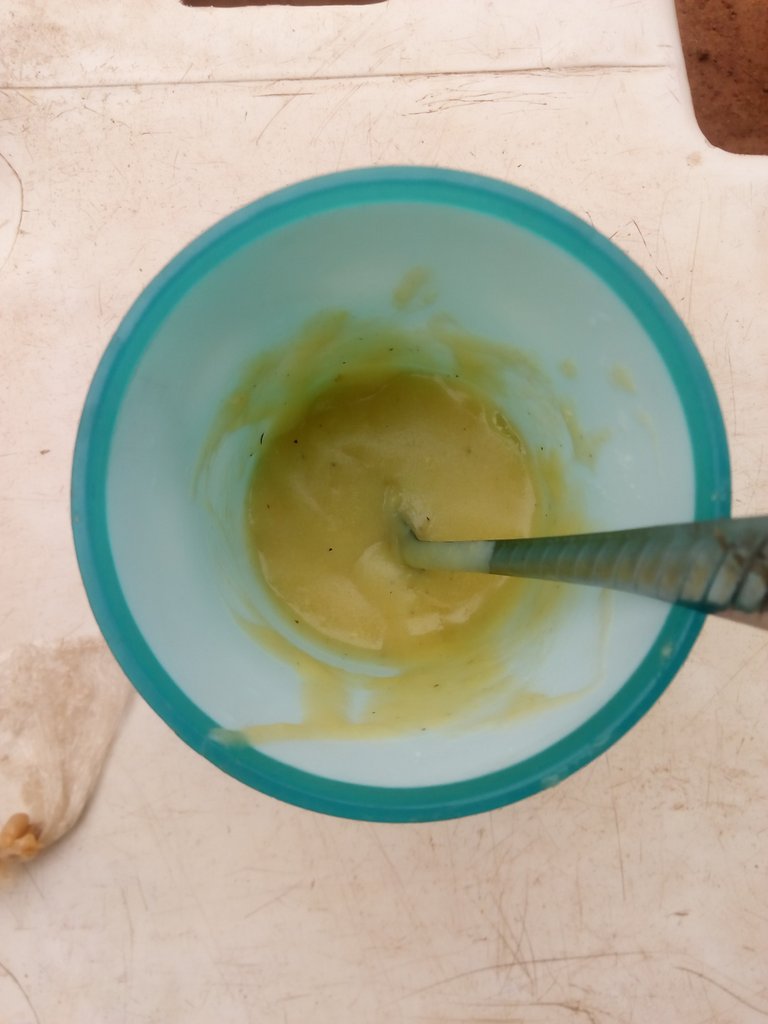 You can make this at home but the thing is it is time consuming especially when you want to have it before going to work. So better still, when you are in a hurry and needed to have moi-moi and pap for breakfast, you can easily get it by the road side at the junction of almost every street here.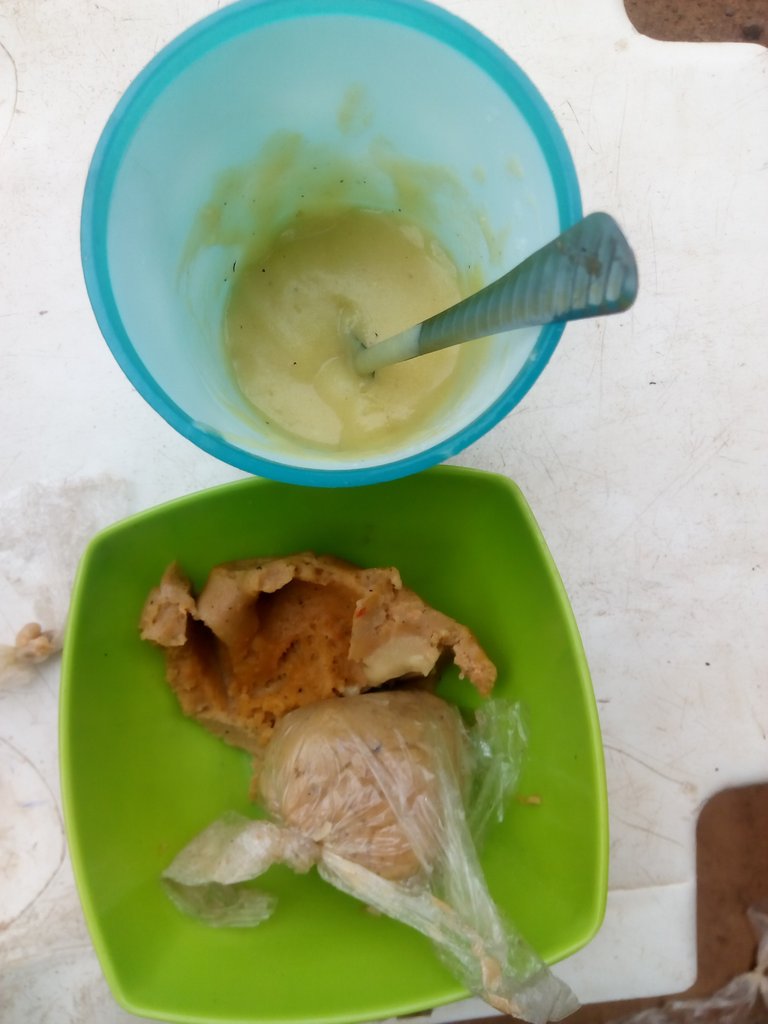 Thanks for viewing my post on moi- moi and pap.