I´ve already made a post about the Ancint Ruins of Miletus that we´ve visited during my time in turkey. Before that we´ve been to the Apollon Temple in Didim, formerly known under the name Didyma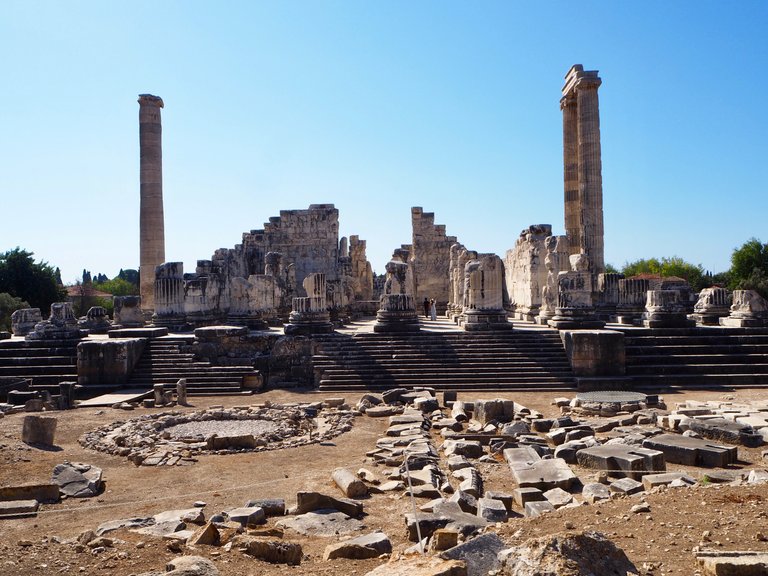 ---
Didyma was a ancient sanctuary in the west of anatolia. It was once connected by a sea route, to the city Miletus, 16 km away. The Temple of Apollo and the oracle of Apollo contained therein were particularly significant. In fact it was one of the most significant greek oracles next to Delphi, Dodona and Klaros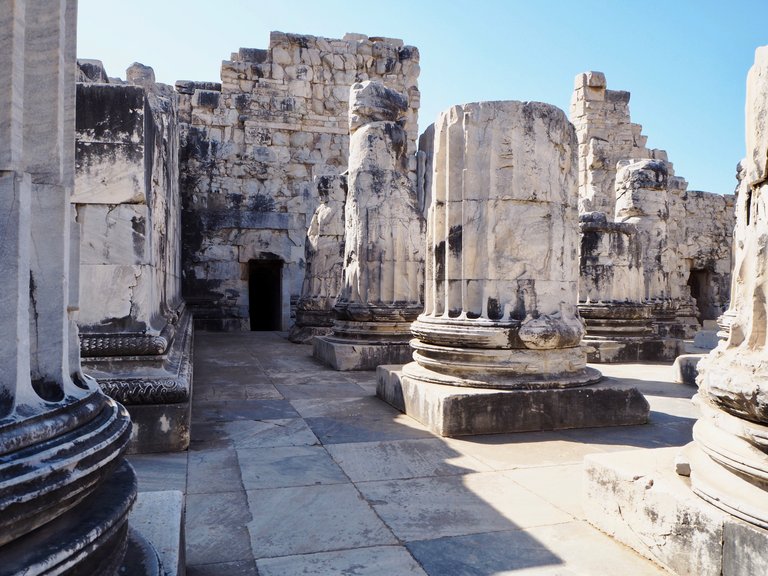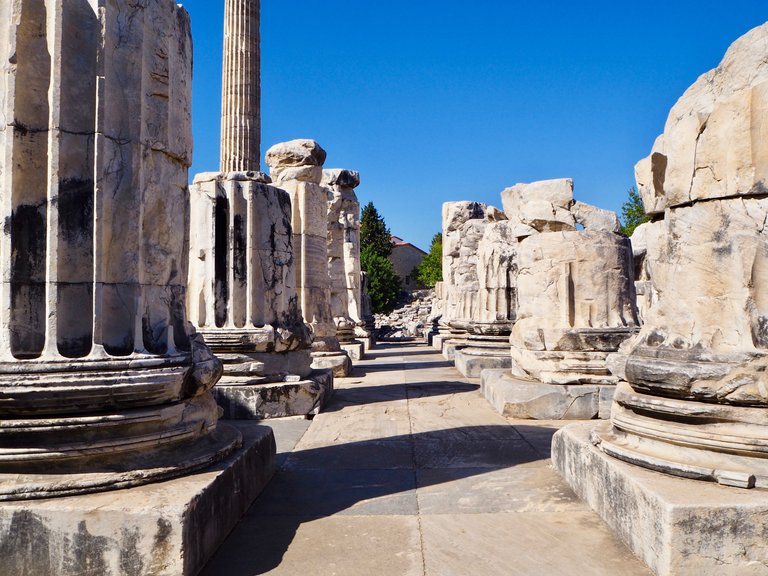 ---
The temple was built in 330 BC. and stood on a total of 120 Ionic columns. Even today dozens of these column parts are scattered around the site.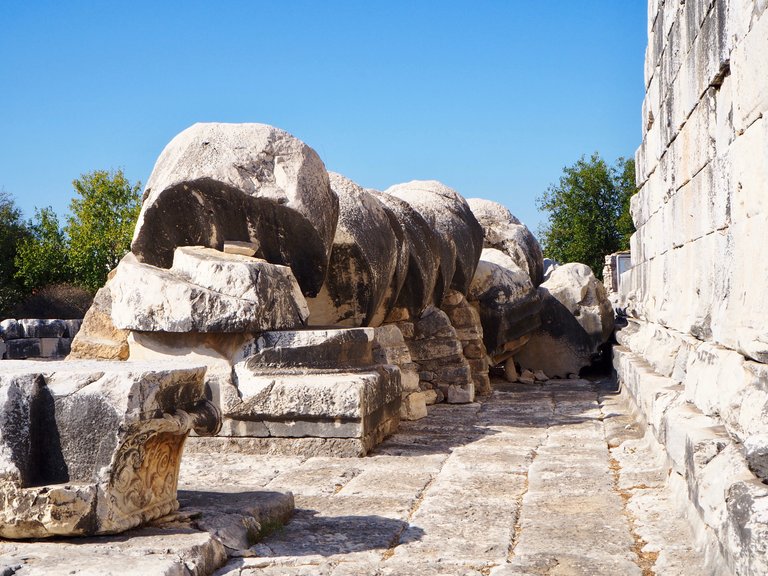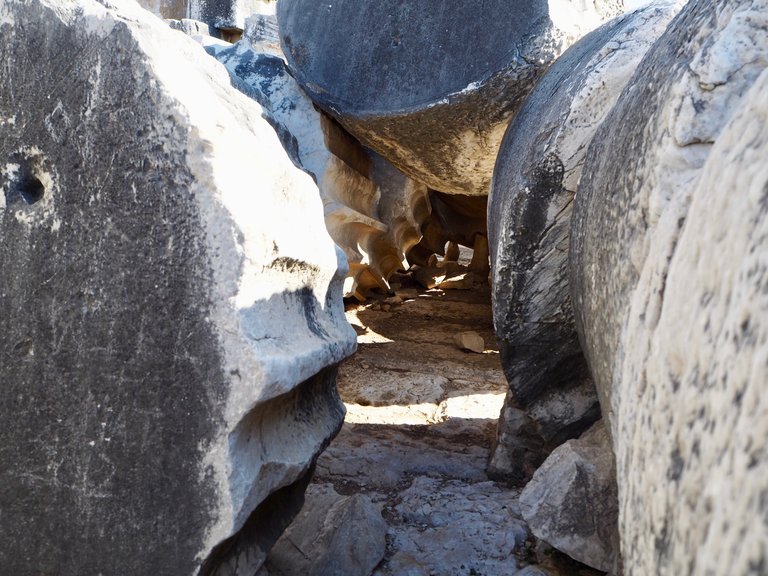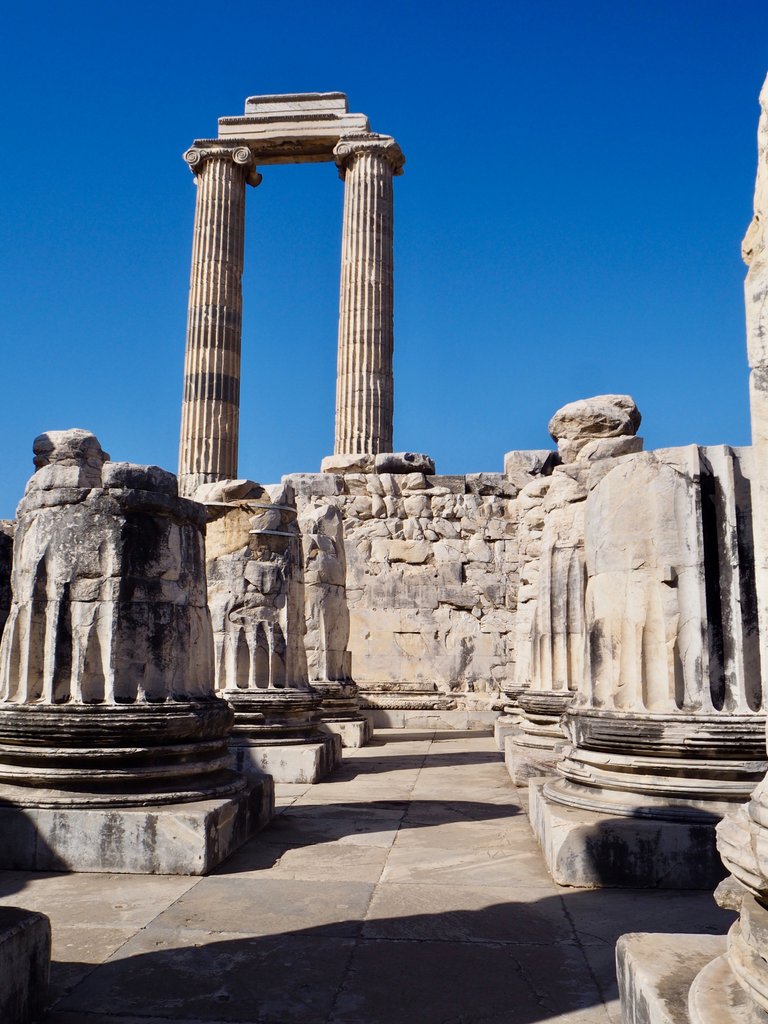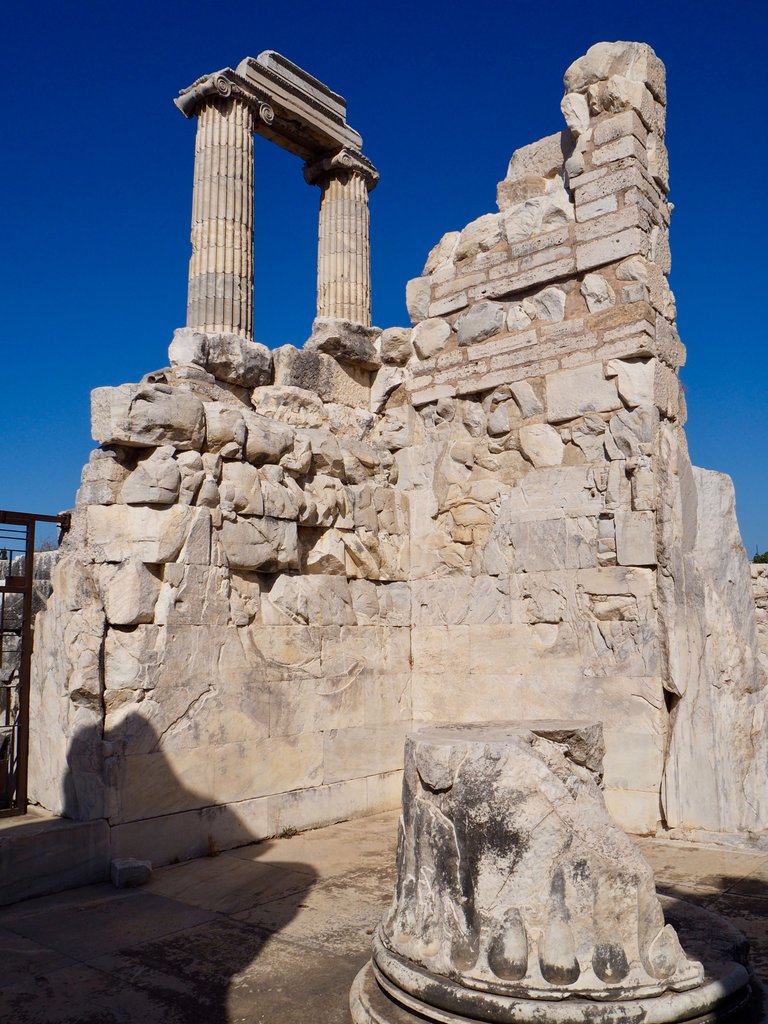 ---
The ruins as well as the surrounding olive trees are a good refuge for the tortoise, of which there are quite a few here, as already mentioned.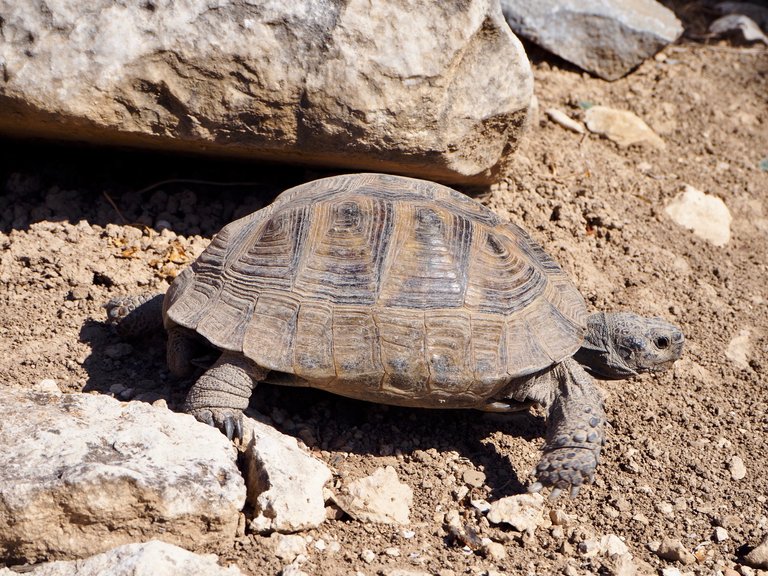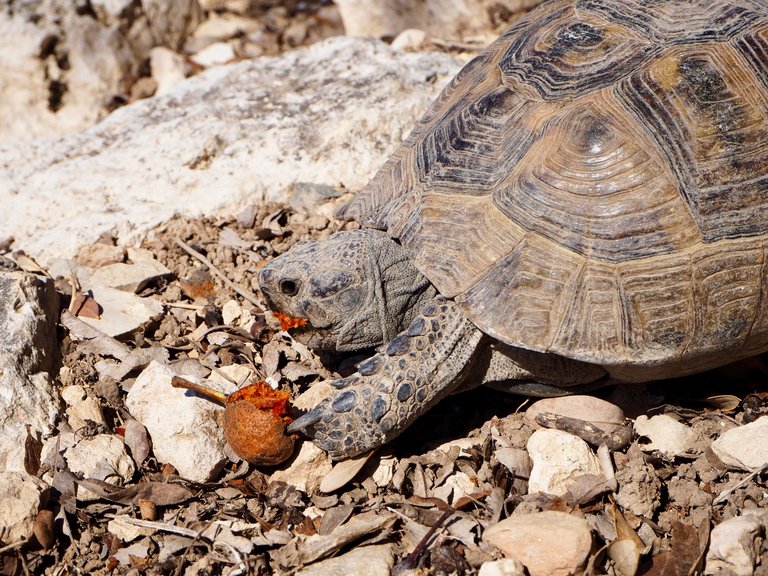 ---
A frieze of tendrils, lion figures and Medusa heads formed the upper end above the architrave of the temple. Parts of that are all over that place, but not the head of one Medusa that is probably one of the best preserved ornaments.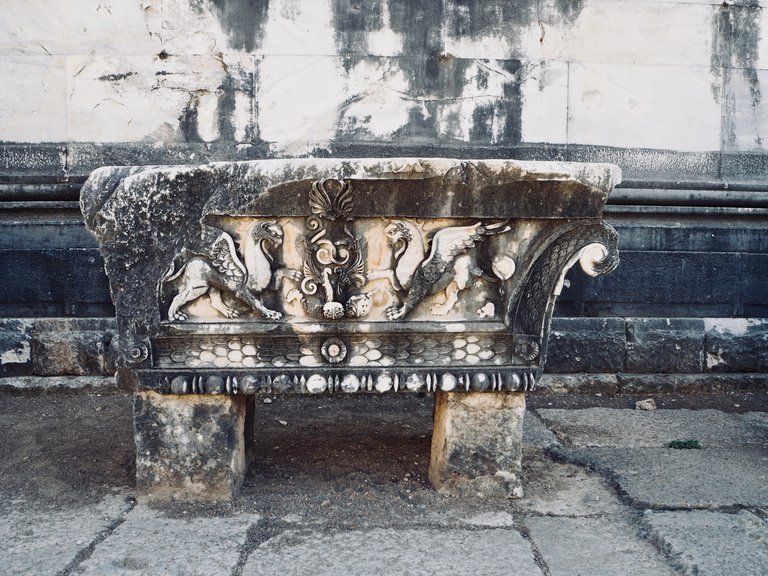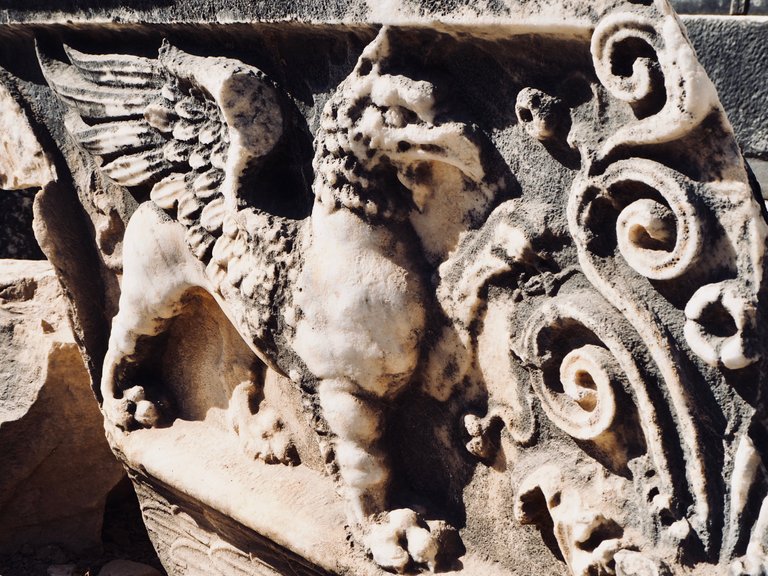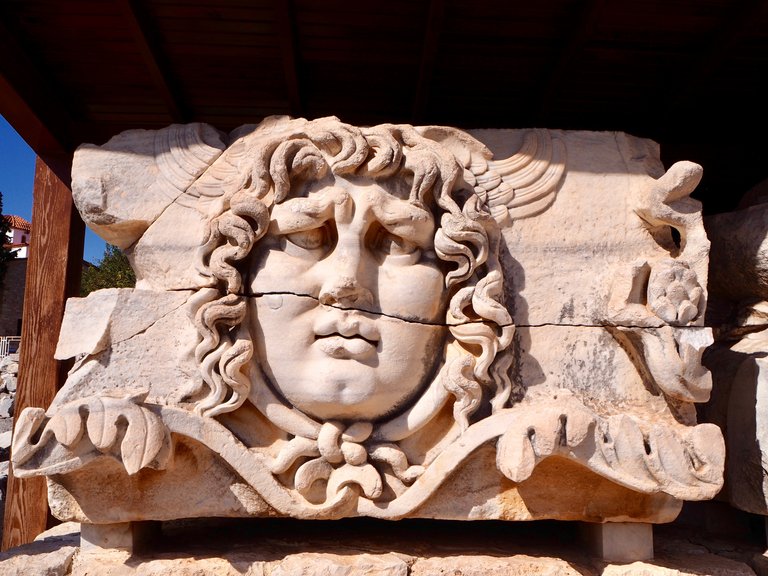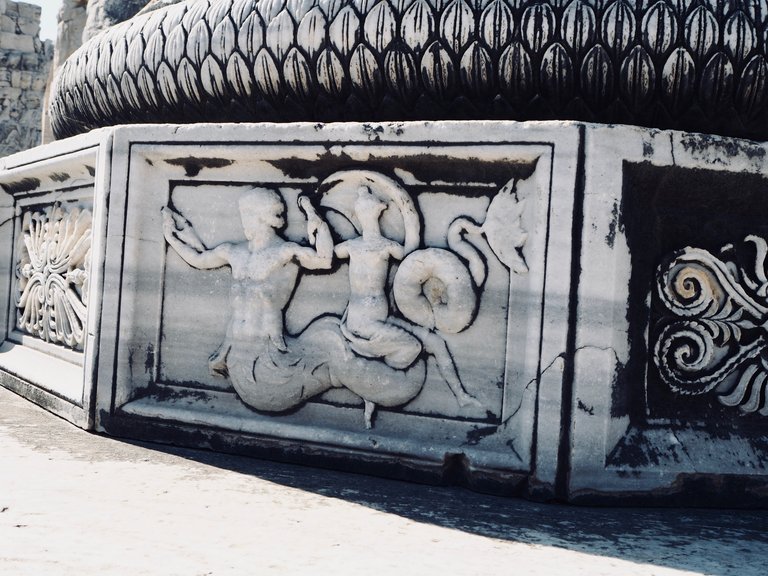 ---
Last but not least, the inside of the temple with the oracle in the middle, whose last great heyday was in the 1st and 2nd centuries.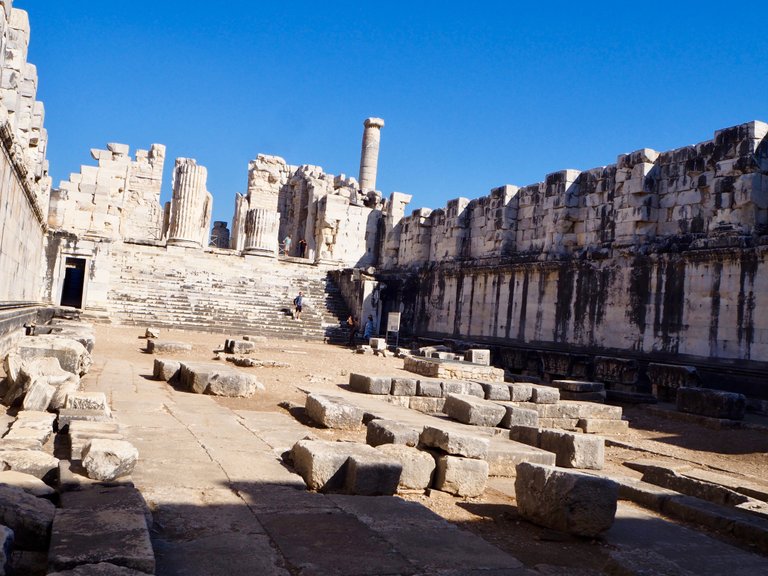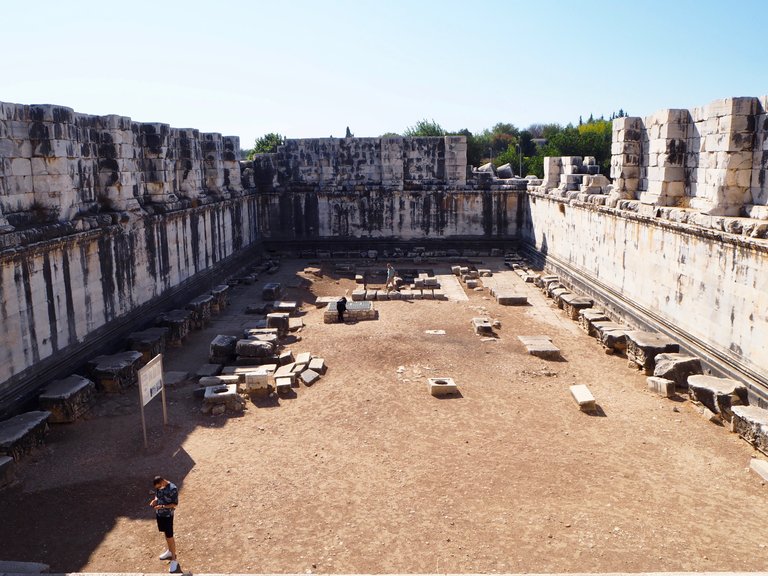 ---
But as with my last contributions to these ancient cities, there is so much information and assumptions that you can fill days with researching them. If you are interested take a look at wikipedia, the entry for this city offers a lot of information.

You will find this Post on Pinmapple as well
[//]:# (!pinmapple 37.385356 lat 27.256520 long Didyma - An ancient sanctuary d3scr)