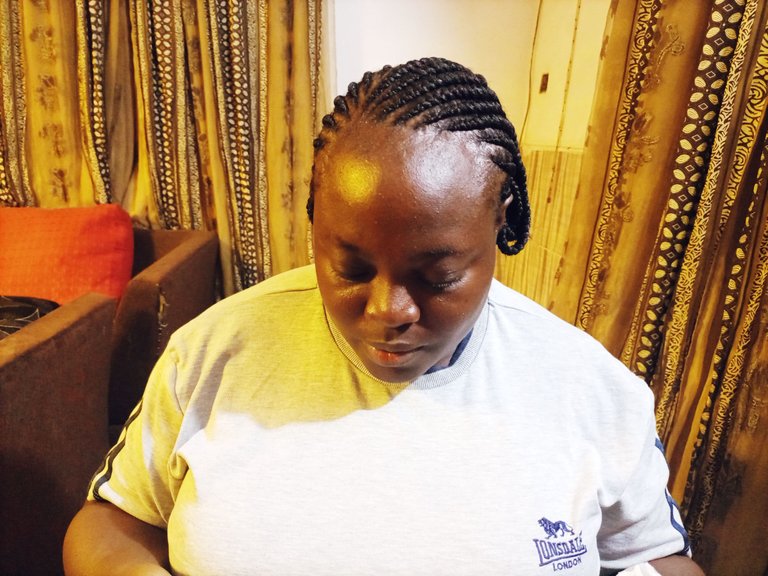 Hi Hiveans,
I would like to share this one-of-a-kind ear beautification on my blog this moment I have been looking for a way to improve on my own style hair making. Although I do not plait hair myself but I have one of my friends that does it and she knows what she is doing. I met this old colleague of mine which happened to be one of mine nursery school mate I mean saint Anthony's Catholic School. We went there together and since then we Departed this has gone so far now close to 25years ago.
She got my contact through the social media platform which is the Facebook this week and she called me to pay her hair salon a visit here in Ilorin Kwara State Nigeria too. I took my time and located the salon where she makes her daily earnings from. After all words she did this on my hair.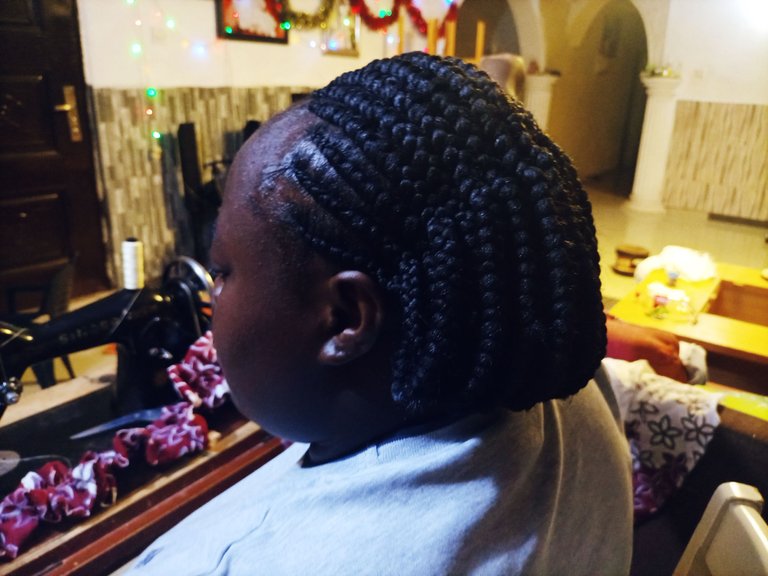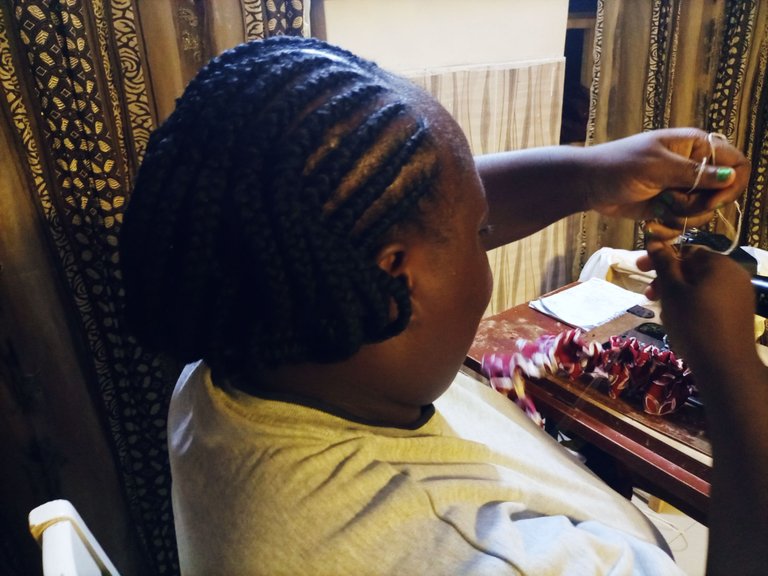 The hair is called Back Weaving.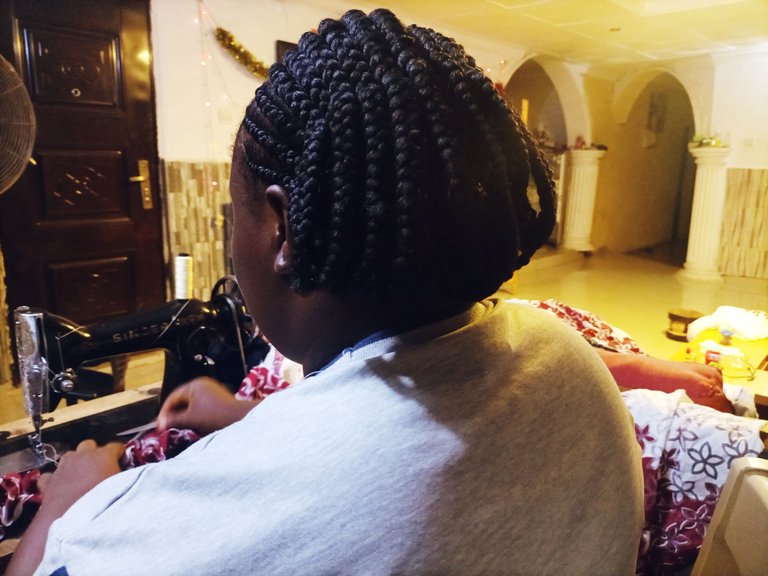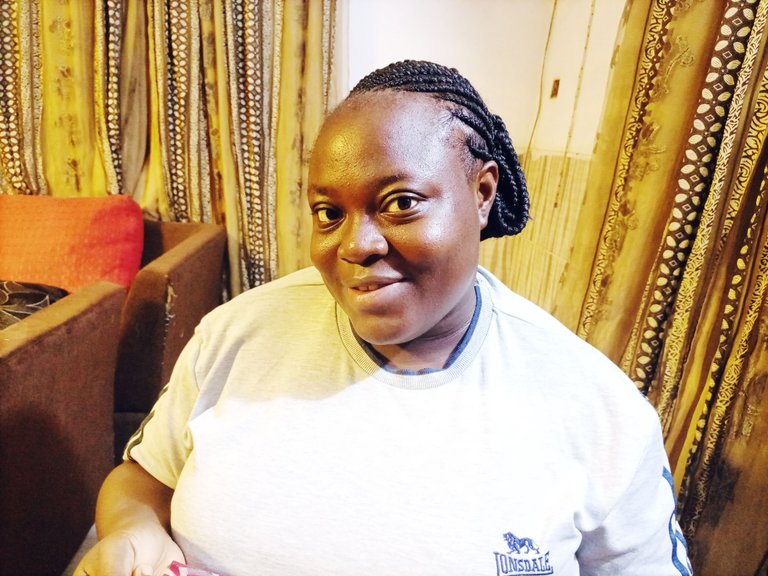 All I know is I love the ear because it is very tight and the hand doesn't hurt so much. I prefer this kind of hair because it makes me look more matured and be a woman figure with an outstanding befitting.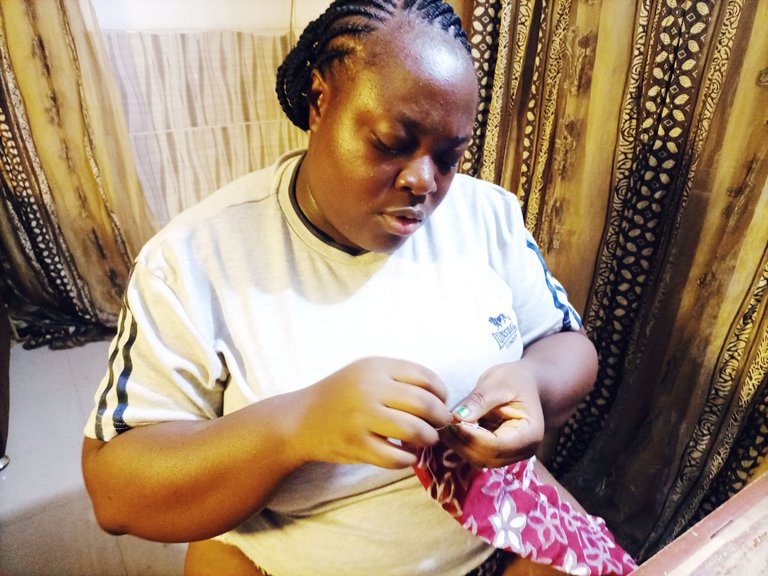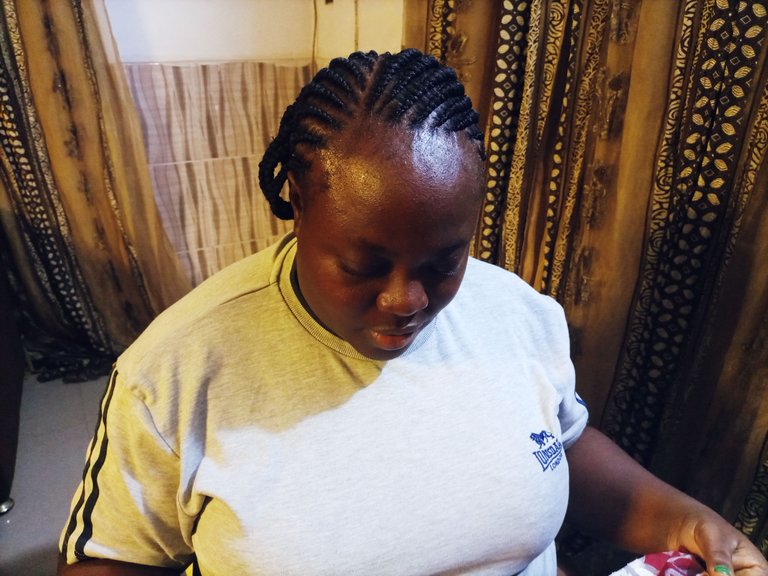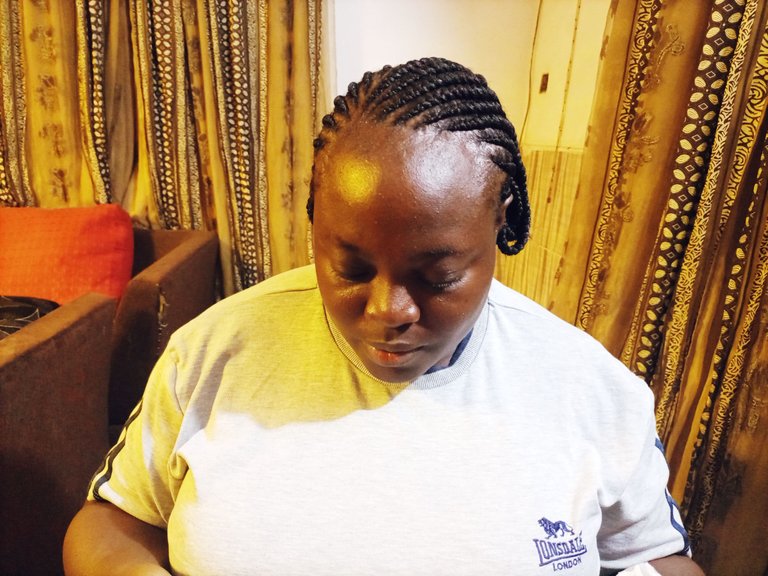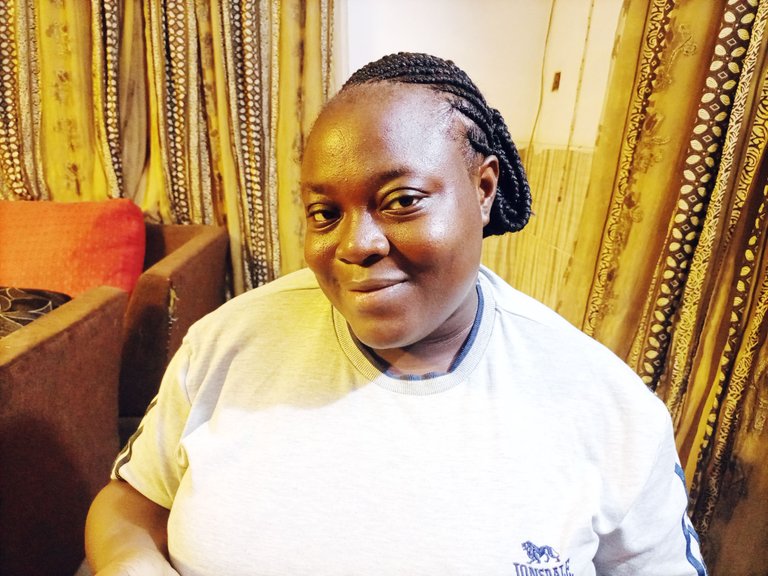 The hairstyle duration cost 3hours 30 minutes.
Thanks For Reading and for supporting me too. I really appreciate.