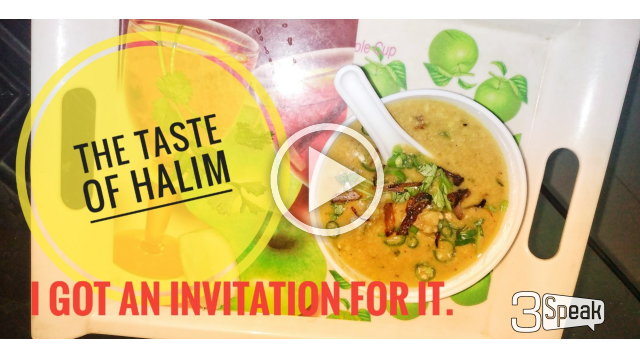 ---
Hello
I hope you're having a great day.
---
Welcome back to another vlog in @threespeak.
---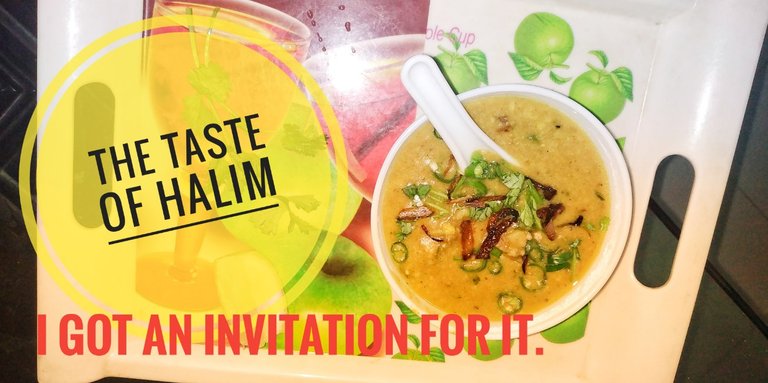 ---
I got an invitation to my uncle @sajibibon84's place for special food which is Halim. Halim is a mixture of lentils, meat, and some masala. We (I and my wife) were on our rooftop and we've seen uncle and his sons on their rooftop and I've seen them from our rooftop. We could see them from our rooftop but they seemed smaller as the distance is kinda big. Then I called my uncle over the phone and he invited us over to his place saying they're going to prepare Halim.
---
For corona, we almost stopped eating such famous food from outdoor so we didn't want to miss the chance and we went to the place at once. Then I started recording almost the whole process and I got a special dish to taste and give a review on it. It was so tasty.
Watch the video to know more.
---
"The End"

Hit the upvote button if you like this post and leave a comment if you wanna say anything about this post or any other posts. Please support me to keep having more of my works and you can follow me so that you can see my future posts and you're always welcome to my blog.
---
Please subscribe to my youtube channel by wasting a little time of yours.
---

"About Me"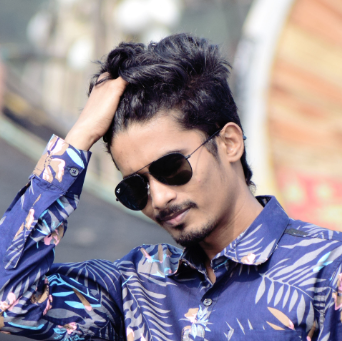 Generally...
I'm a writer (I write poems+short stories), Traveler (I travel whenever I get free time and resources as it's a part of my life actually), Photographer (I love it too much), and a Graphic Designer.
In hive blockchain...
I am a curator of
@tipu, @innerblocks, @minnowsupport, @diyhub, @splinterlands.
---
Find me on.





I am available at discord...
Discord ID: ashikstd#5058

"Be Good, Think Good and Do Good"
"Stay Home, Stay Safe & Let's Beat Corona".
---
▶️ 3Speak