🌟Quien realmente me conoce sabe que, desde muy joven, he admirado a Vilma Núñez y muchos de los aspectos que he decidido desarrollar en mi como Especialista en Marketing Digital han provenido de ella como inspiración profesional.✨
🌟 Whoever really knows me knows that, since I was very young, I have admired Vilma Núñez and many of the aspects that I have decided to develop in me as a Digital Marketing Specialist have come from her as a professional inspiration.✨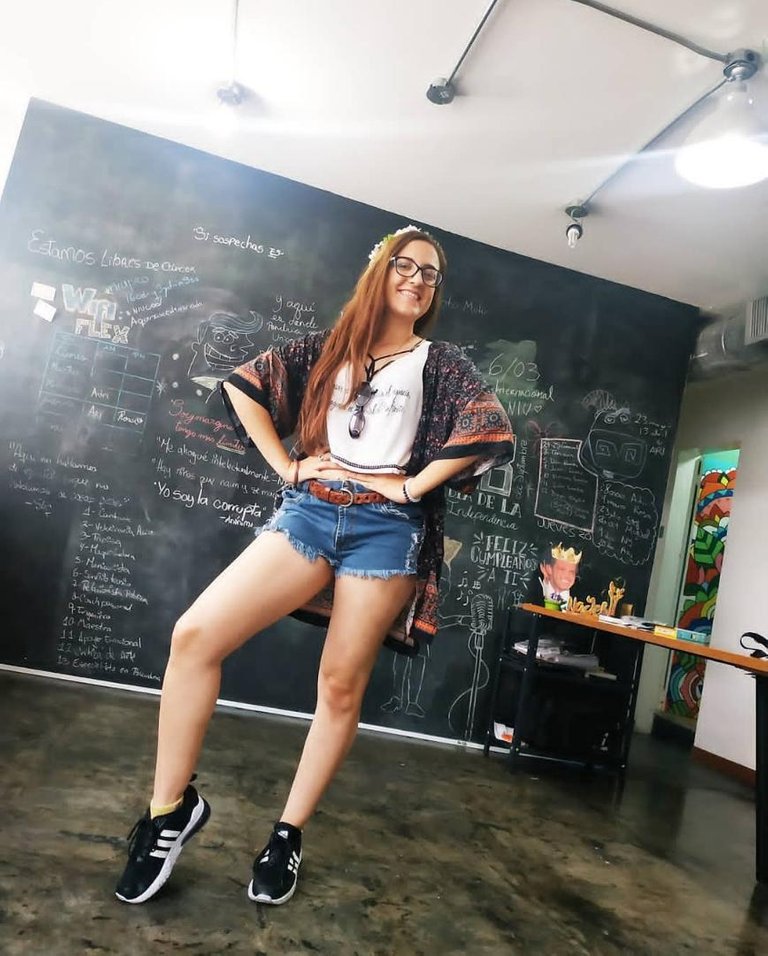 🌿La manera en que "le da la vuelta" a todo es algo de lo que he aprendido, porque sí, puede que no siempre haya una solución, pero si no la hay, CRÉALA.💥
🌿 The way she "turns" everything around is something I have learned, because yes, there may not always be a solution, but if there is not, CREATE IT.💥
👉🏻Tu capacidad de ingeniártelas es algo que, durante tu vida laboral, te prometo que siempre te salvará -específicamente si buscas el bien para tu cliente-🤩.
👉 🏻 Your ability to figure out what to do is something that, during your working life, I promise will always save you - specifically if you are looking for the good for your client-🤩.
📖La frase de su autoría que decidí compartir el día de hoy proviene de la gran cantidad de veces que le he dicho a mis asesorados que lo principal no es el branding a la hora de crear una marca (es decir, el VENDER. VENDER Y VENDER🤑 eso ya vendrá si realizas un buen trabajo y estrategia⚡), pues tal como dice nuestra querida Vilma en su lista de "mandamientos", este es el error más común en el marketing de contenidos (a la hora de crear tu grilla o calendario)🧐.
📖 The phrase I decided to share with you today comes from the many times I have told my advisors that the main thing is not branding when creating a brand (i.e. SELLING. SELL AND SELL 🤑 that will come if you do a good job and strategy ⚡), because as our dear Vilma says in her list of "commandments", this is the most common mistake in content marketing (when creating your grid or calendar)🧐.
🤔"Muchas empresas generan contenidos para vender directamente, cuando en realidad este tipo de acciones puede asustar al consumidor".😳
🤔"Many companies generate content to sell directly, when in fact this type of action can scare the consumer".😳
💫Por ende, aconseja que lo ideal es crear contenidos que respondan a uno de los siguientes aspectos:
💫 Therefore, he advises that the ideal is to create content that responds to one of the following aspects:
1️⃣Problema: dar la solución a un problema✅.
2️⃣Inspiración: sacar lo mejor de tu marca para ofrecer inspirar a tu público📢.
3️⃣Necesidad: ofrece lo que tus usuarios no tienen... ¡Complace, no vendas!🍂
1️⃣ Problem: giving the solution to a problema✅.
2️⃣ Inspiration: bring out the best in your brand to offer inspiration to your público📢.
3️⃣ Need: offer what your users don't have... Please, don't sell! 🍂
😤¿Sientes que sigues los pasos adecuados en la creación de contenidos para tu marca o continúas con áreas de oportunidad?💯 ¡Si tienes alguna duda sobre este tema, no dudes en consultármelo al DM!💌
😤Do you feel that you are following the right steps in creating content for your brand or do you continue with areas of opportunity? 💯 If you have any questions about this topic, do not hesitate to contact me! 💌!