✅BUENAS COMUNIDAD! ✅
▶Hoy les traigo este post y mostrarles mi inspiración en este maquillaje, la fotografía es un arte ya que con una simple foto puede transmitir muchas emociones en este caso a mi me inspiró a realizar un maquillaje como ya he dicho me fascina utilizar mi rostro como un lienzo y poner en práctica mi creatividad poder observar la combinación de distintas sombras juntas y así poder crear algo simplemente maravilloso así que el día de hoy les enseñaré como lo hice.✨
Los tonos que utilice en este sombreado fueron azul celeste y un azul marino de la paleta MAC
⚜
▶Today I bring you this post and show you my inspiration in this makeup, photography is an art since with a simple photo it can transmit many emotions in this case it inspired me to make a makeup as I have already said I am fascinated by using my face as a canvas and put into practice my creativity to be able to observe the combination of different shades together and thus be able to create something simply wonderful so today I will show you how I did it.
The shades I used in this shading were sky blue and navy blue from the MAC palette
🔺🔻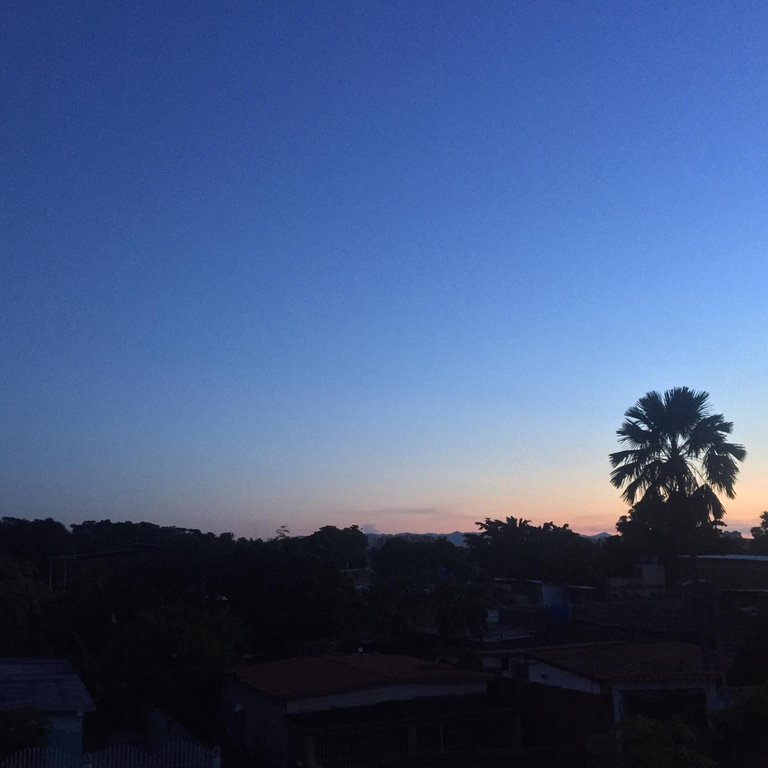 🔺🔻
Paso Uno ⚜ Step One
Luego de aplicar mi respectiva sombra blanca aplicaremos una sombra azul celeste en nuestro párpado fijo.
After applying my respective white shadow we will apply a light blue shade on our fixed eyelid.
🔺🔻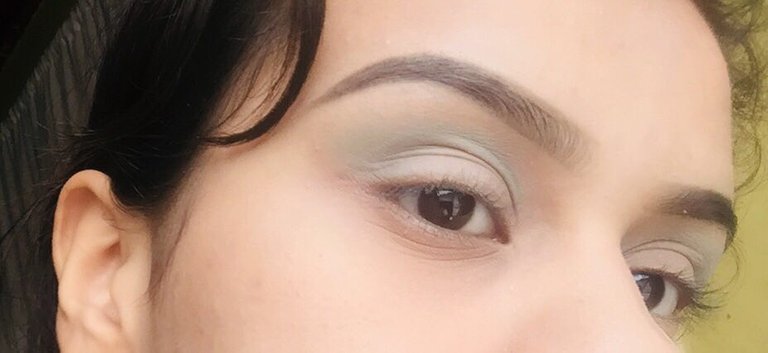 🔺🔻
Pasó dos ⚜ Step Two
Difuminaremos y aplicaremos una azul más oscuro en la cuenca y a la vez en nuestra V externa volvemos a difuminar.
We blend and apply a darker blue in the basin and at the same time in our external V we blend again.
🔺🔻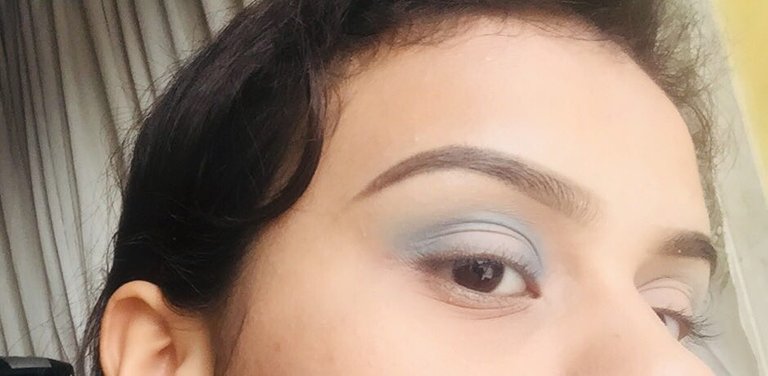 🔺🔻
Pasó tres ⚜ Step Three
En nuestro párpado móvil aplicaremos corrector difuminamos lentamente y con cuidado
Aplicamos una sombra amarilla con un poco de glitter para resaltar nuestro sombreado
In our mobile eyelid we will apply concealer we blend slowly and carefully
We apply a yellow shadow with a little glitter to highlight our shading
🔺🔻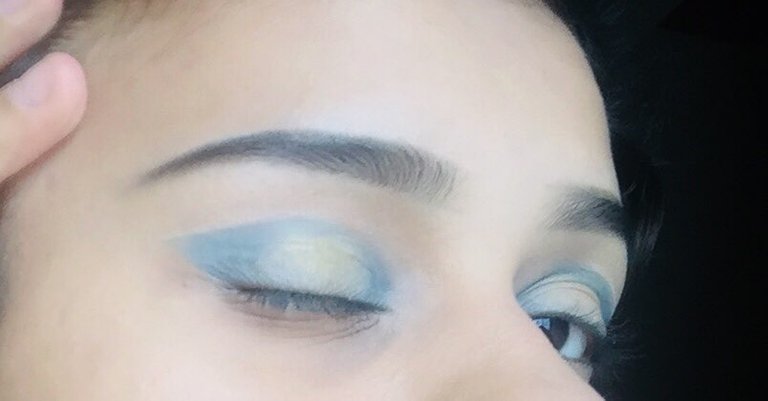 🔺🔻
Pasó cuatro ⚜ Step Four
En nuestro lagrimal aplicamos iluminador y en la línea inferior de pestañas aplicamos lápiz negro.
In our lacrimal we apply highlighter and in the lower line of eyelashes we apply black pencil.
🔺🔻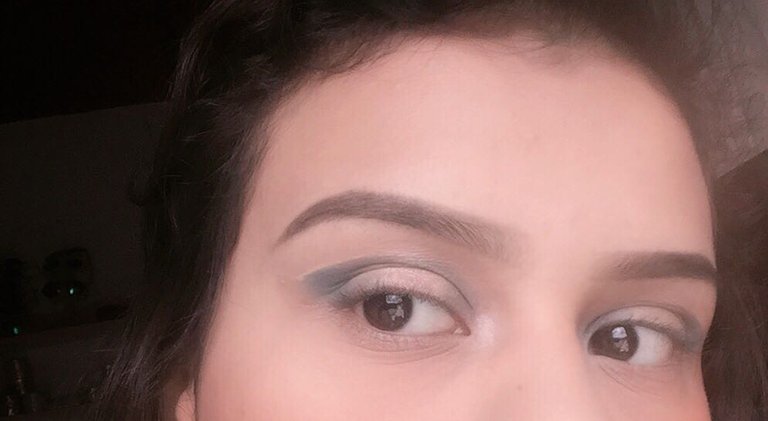 🔺🔻



🔺🔻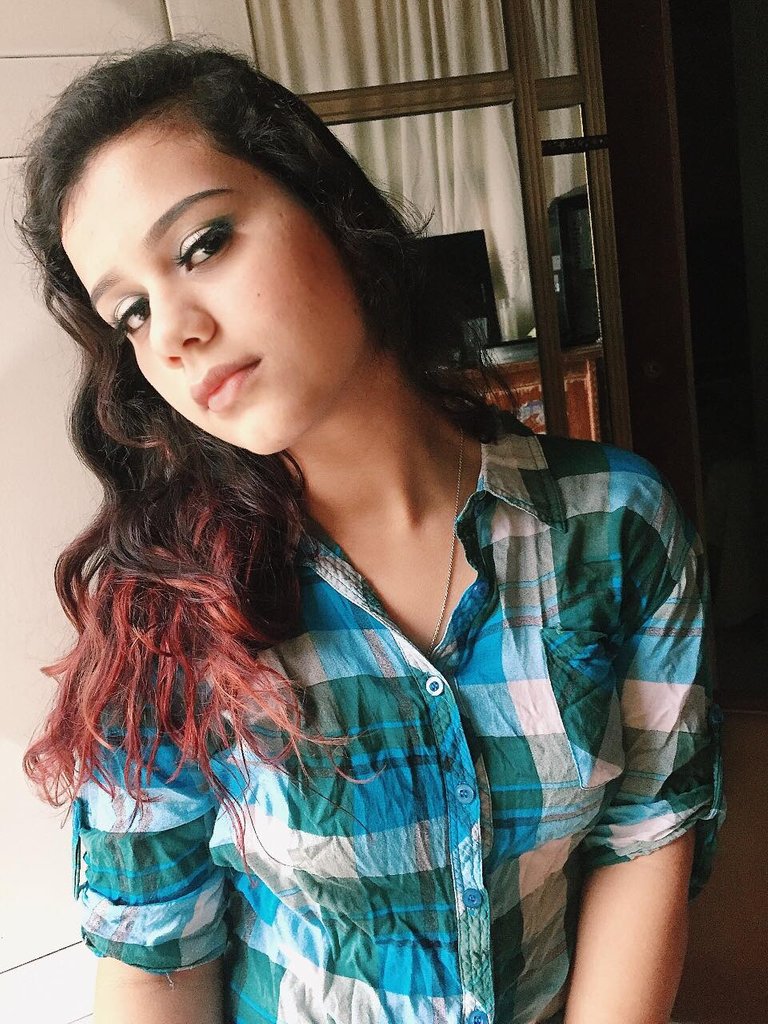 🔺🔻
Y LISTO es así como con una fotografía me inspire para crear este hermoso sombreado espero de verdad que les haya gustado y que les sirva de mucha ayuda ¡PUBLICARÉ CON MUCHA MÁS FRECUENCIA!
Con ayuda de @snow.ders ❤️
And READY is how with a photograph I was inspired to create this beautiful shading, I really hope you liked it and that it helps you a lot.I WILL POST MUCH MORE FREQUENTLY!
With the help of @ snow.ders ❤️
🔺🔻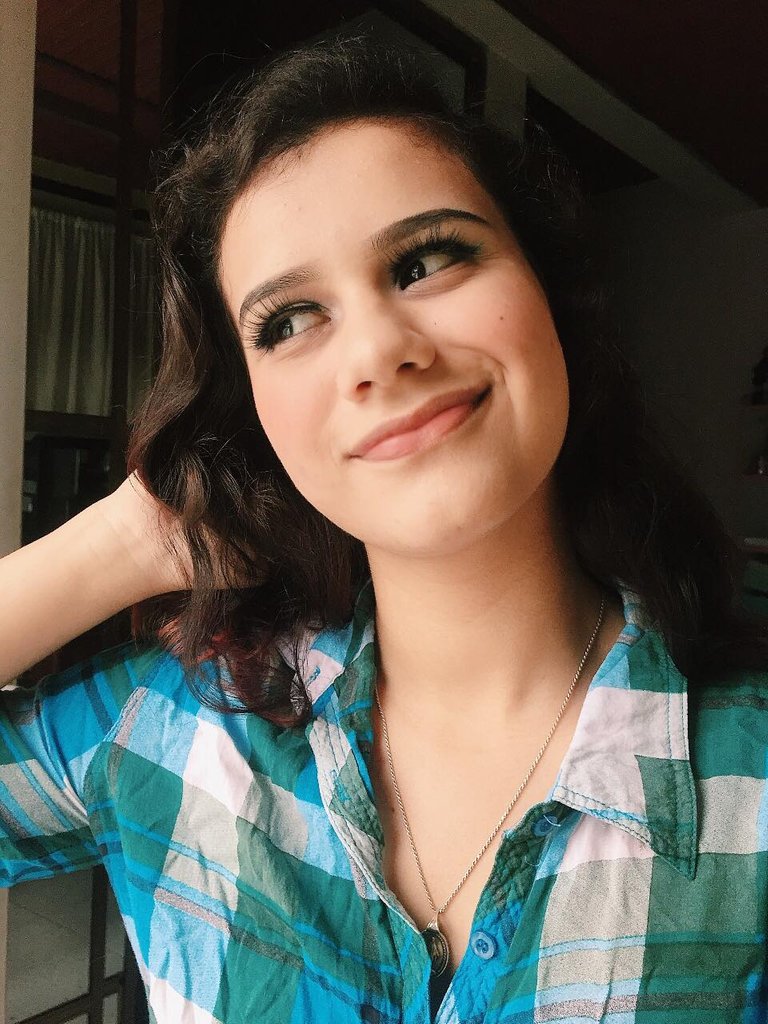 ✅TODAS LAS FOTOS Y EL BANNER SON DE MI AUTORIA!!!✅
✅ALL PHOTOS AND THE BANNER ARE OF MY AUTHOR !!! ✅