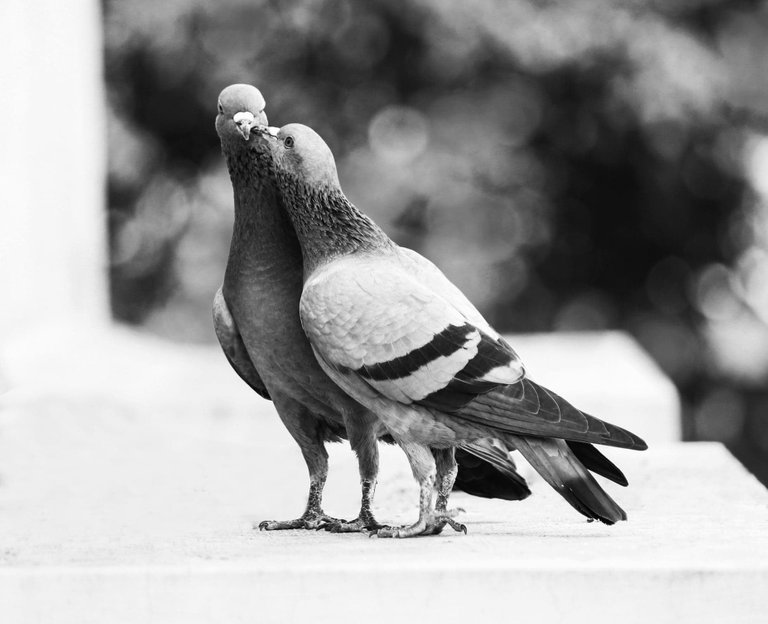 When I was 10 years old, I asked my Dad, when he came home from Saudi Arabia, to make me a pigeon house because I wanted to buy in Aranque, Manila two Homing Pigeon that I will keep as my pet. He was hesitant to make the pigeon house. As a kid I had my tantrums whenever I did'nt get what I want so I didn't ate dinner, to pressure my father to make the house.
In the morning, I was awaken by the sound of a hammer. I came out of my bed quickly to go downstairs to look what was happening. I saw my father making the pigeon house. I was so happy and when it was finished, he told me that I can house not only two but 4 pigeons. The next morning when he was about to go to the Overseas Welfare in Manila, me and my mother went to Aranque, Manila to buy my pigeons. I bought 4 rock homing pigeons, 2 male and 2 female. Aranque is the place in Manila where you can find all kinds of pets from cats, dogs up to pythons. Whatever you want you can buy them there.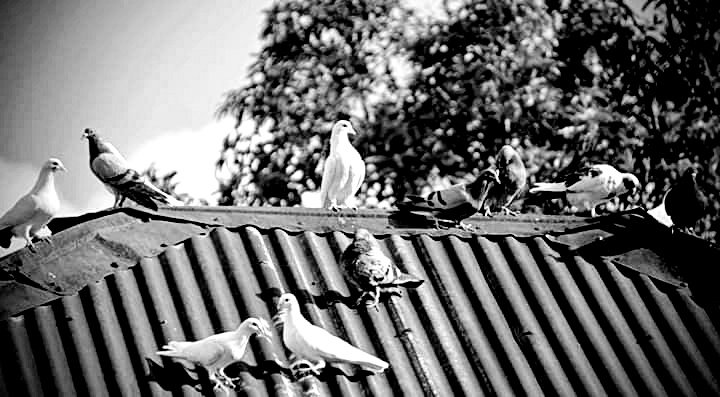 We went home in the afternoon and finally reached our house already evening. I took my pigeons out of the carrying cage that I borrowed from my cousin who were also just starting to breed and train pigeons. The pigeons that my cousin trained have already knew their house and return to it by their own. I bought feeds for my pet the following morning. I just asked my cousin to lend me some feeds since I was going to buy that morning and I need to initially feed them.
A month later, I started training my pigeons how to enter in the trap door that I make for them going inside their house. The week after, I started to free the two male pigeon just near their house and they started to get inside the house by their own. After a week I noticed that when I freed the two male pigeon one of them returned with a dry grass. I suspected that the female partner was already pregnant. I placed more straw and stick inside so that the pigeons can pick it up and made their nest.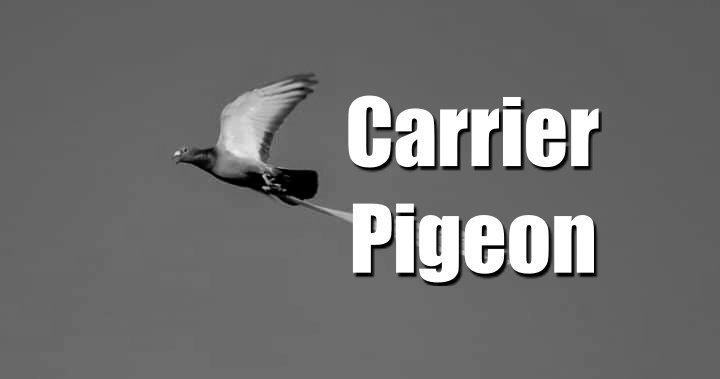 Another week passed all of the pigeon (except the pregnant) were free to roam and during the afternoon we made them fly together with other pigeons of my cousin. After 12 days the female pigeon layed 2 eggs and after 18 days the eggs were hatched. In matter of months I already have 6 pigeons.
One day my cousin came to my house and gave me 6 plastic flexible rings with my name embossed to it. We placed the rings in each legs of the pigeons including the newborn. I trained the two male pigeon for race because the barangay fiesta was already happening in 2 weeks and I placed 1 entry for that. The race is 24 and 48 kilometers. My uncle registered my pigeon for 24 kilometers. I was sad the week before the race my father flew back to Saudi Arabia to work. He wasn't able to see the race.
During the day of our barangay fiesta, we were all excited. The pigeon owners were betting against each other for a friendly bet. The prizes for the race was 500, 300 and 200 pesos from 1st to 3rd place, respectively. The race martial called the organizer by telephone when they release the birds. The first was 48 kilometers and after an hour the 24 kilometers started. Before the 24kms was released the first batch of the race already has a winner. Only after 35 minutes the first pigeon in 24km race came, it was my friend's pigeon came first and my cousin's entry was third. My entry finished at 5th place, good for a first timer. The second place was the pigeon from other barangay who was also one of our friend.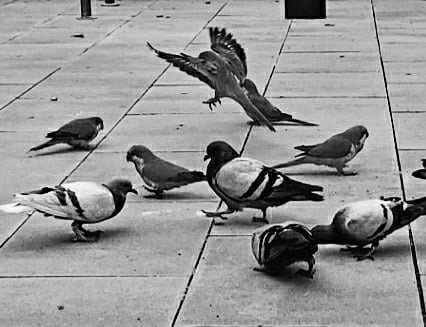 We trained our pigeons further so that we can race for the city fiesta. Big time names in pigeon race entered in the 300, 200 and 100 kilometer races. I made two entries for 100km (newbie entries). The two best finisher in all of the 6 pigeons that I have were my bet. I won that day but my best entry placed only 7th place and the other one placed 23rd. My cousin's 3 entries in the 200km didn't placed in the top 10. They awarded me with a plaque and 1 newborn pigeon from a well known breeder. Making my total pigeons in the house to 7. When it was time to pair, I paired it with one of the female daughter of my first pair.
The other original pair that I have also had their own newborn and I separated them in a new pigeon house that I asked my godfather to build. Many kids followed us and bought their own sets of pigeons. Me and my cousins at an early age, went with our uncle and joined pigeon organizations in our city. During the 1984 to 1989 there were many pigeon owners and breeders compete every quarter. Me and my cousin won few races. Our racer breed become popular to the city pigeon enthusiast and we were able to sell more pigeons.
I hope you like my story. I missed those days that I was having fun taking care of my pigeons. That's why when I saw pigeons in our neighbor I took shots of them.

img src: Oppo A3s / Nikon D3100
PhotoVlogger


---
Subscribe To My Channels