Greetings my reader friends, following in the order of recycling, I wanted to make a hat out of plastic bags.
Saludos mis amigos lectores, siguiendo en el orden del reciclaje, quise hacer un sombrero con bolsas plásticas.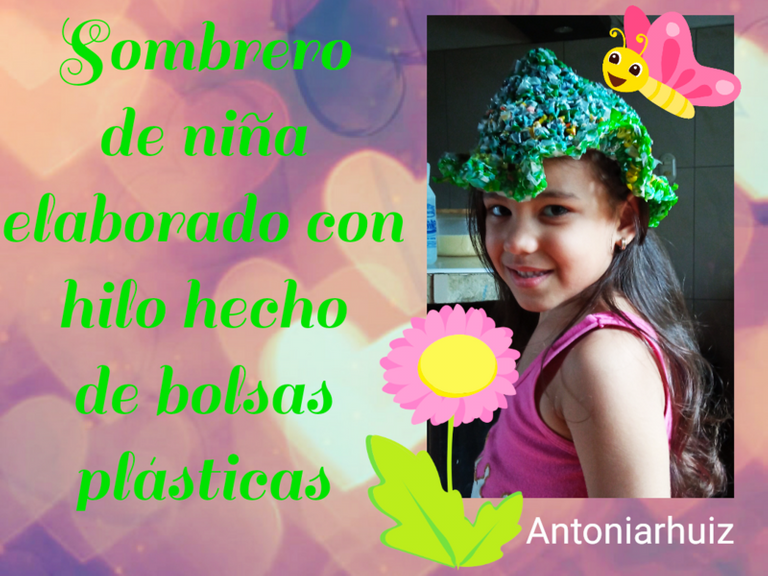 The hat was meant for me but a princess took ownership and I ended up knitting for her. I looked for a hat pattern but then decided to do it my way.
El sombrero era para mí pero una princesa se apropió y terminé tejiendo para ella. Busqué un modelo de sombrero pero luego decidí hacerlo a mi manera.
Knitting is not something I am good at but I put all my effort into making it look good. I made this piece with the plastic rice bags, cutting them into thin strips to make the cord whose plastic thread, you can also make it with less thick plastic bags to make the cord more manageable or moldable.
El tejido no es algo que se me dé bien pero puse todo mi empeño para que quedara bien. Esta pieza la hice con las bolsas plásticas del arroz, cortando en tiras delgadas para hacer el cordón cuyo hilo plástico, también se puede hacer con las bolsas plásticas menos gruesas para que el cordón sea más manejable o moldeable.
Recycle plastic bags and if you like to knit you can make cute projects.
Recicla las bolsas plásticas y si te gusta tejer puedes hacer lindos proyectos.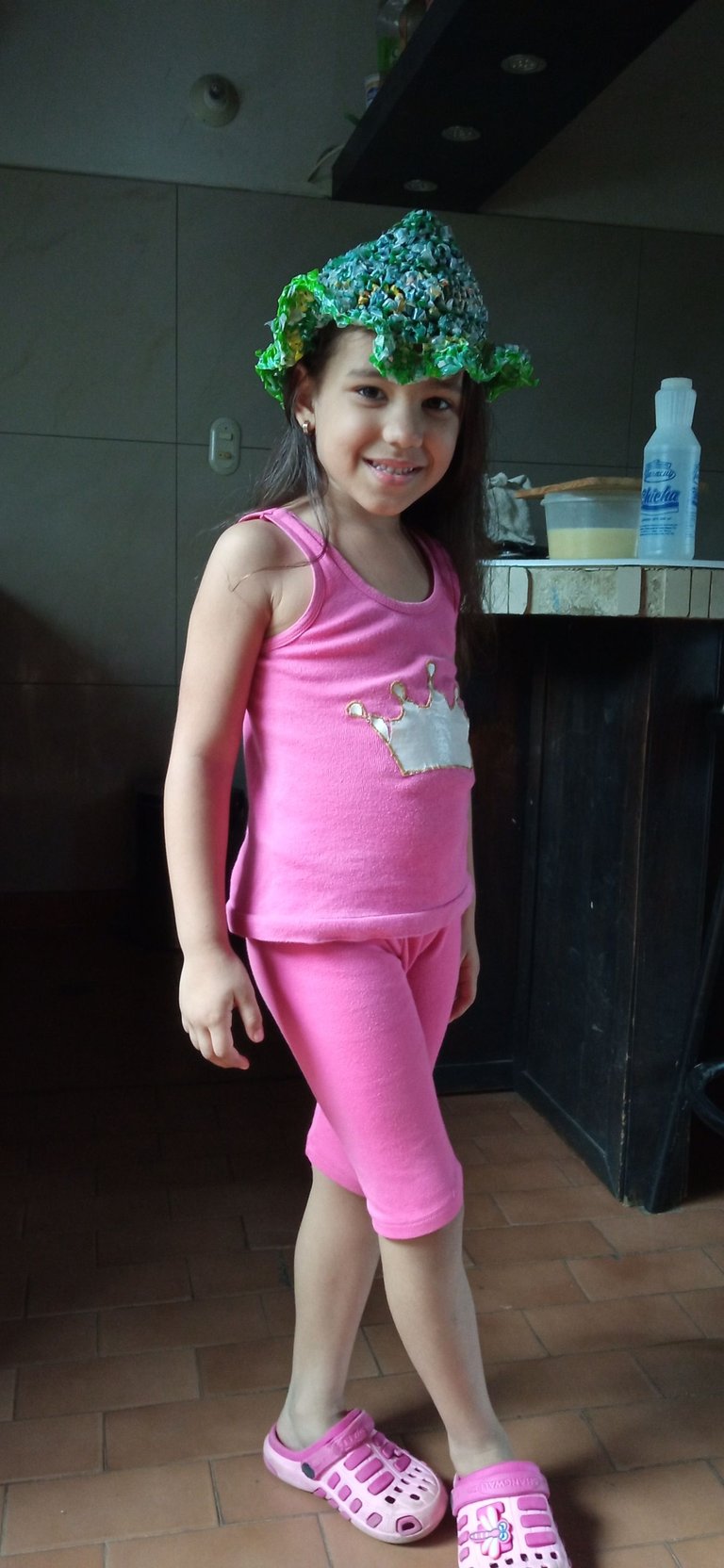 Hat knitted with plastic bags/ Sombrero tejido con bolsas plásticas.
To start this project you need the plastic bags from the rice, in this case that's what I used; cut into very thin strips. The needle I used for knitting is 8 mm but you can use a 6 or 5 mm needle.
Para iniciar este proyecto necesitas las bolsas plásticas del arroz, en este caso fue lo que utilicé; corta en tiras muy delgadas. La aguja que usé para tejer es de 8 mm pero puedes usar una de 6 o 5 mm.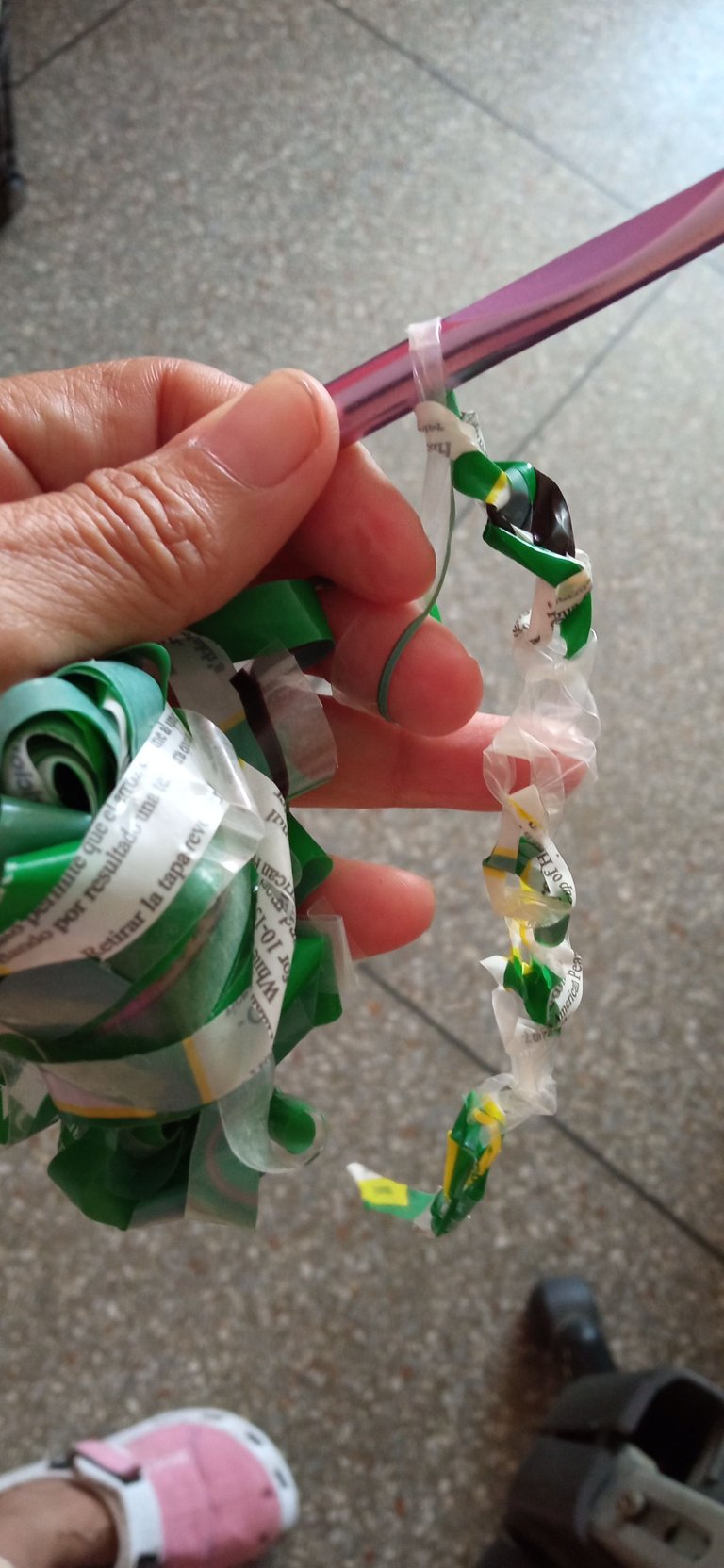 The process starts with a cord of 10 strands, knitting with a single crochet in each strand and on each side until the first round is completed.
El proceso comienza con un cordón de 10 cadenas, tejiendo con un punto bajo en cada cadena y por cada lado hasta completar la primera vuelta.
After the fifth loop I was knitting according to the size of the model's head, increasing in some loops and decreasing to find the balance. When I considered that it was the right length, I began to knit with high stitches, pinning a high stitch in each low stitch of the previous row. Repeat until you think you like it.
Después de la quinta vuelta fui tejiendo según la medida de la cabeza de la modelo, aumentando en unas vueltas y disminuyendo para buscar el equilibrio. Cuando consideré que estaba bien de largo, comencé a tejer con puntos altos, clavando un punto alto en cada punto bajo de la vuelta anterior. Repetir hasta que consideres que te gusta.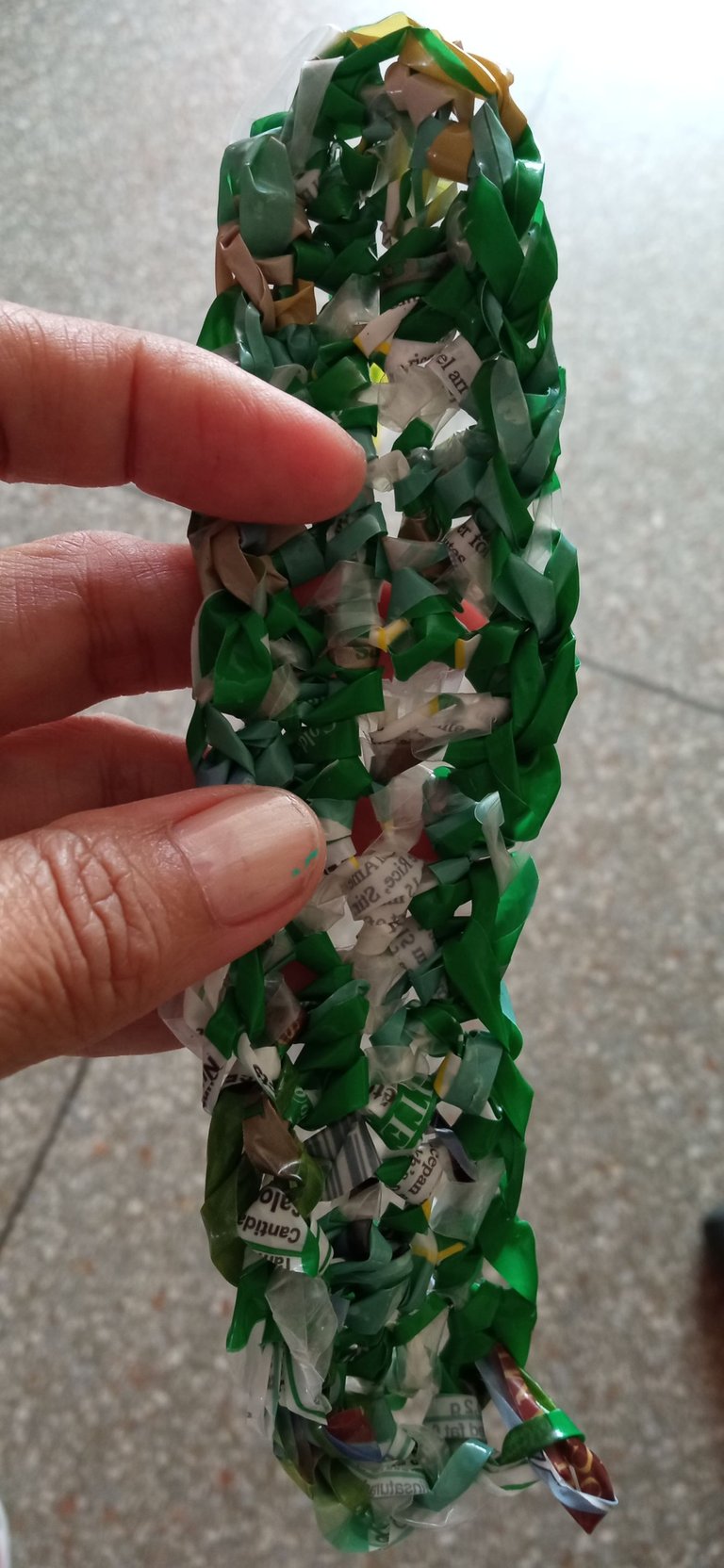 I made this hat without counting stitches or rows, as this is the part of knitting I like the least 🤪🤣; however I did mark each row so I wouldn't get lost. For that reason I had it as I was measuring.
Este sombrero lo realicé sin contar puntos ni vueltas, pues es la parte de tejer que menos me gusta 🤪🤣; sin embargo sí marqué cada vuelta para no perderme. Por ese motivo lo tejía según iba midiendo.
I hope that if you try to make this hat or any other, you will have a better control than me 🤣🤣.
Espero que si intentas realizar este sombrero o cualquier otro, tengas un mejor control que yo.🤣🤣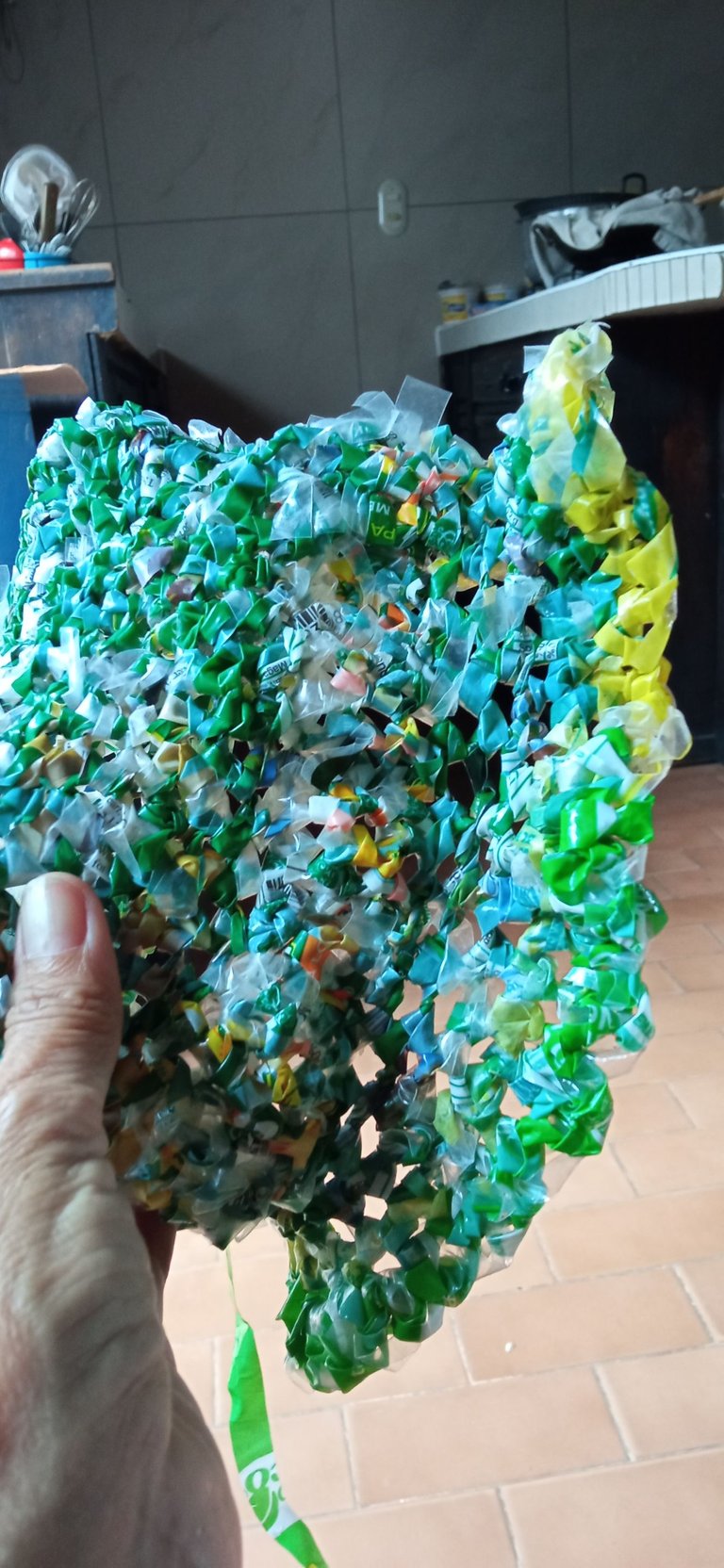 Until a next installment!!!/ Hasta una próxima entrega!!!

The photos are her own and the model has permission from her mother Laury Lista to appear in this publication. Thanks to the mother and daughter for the gesture.
Translated in Deepl Translator