Why Worry? (Watercolor)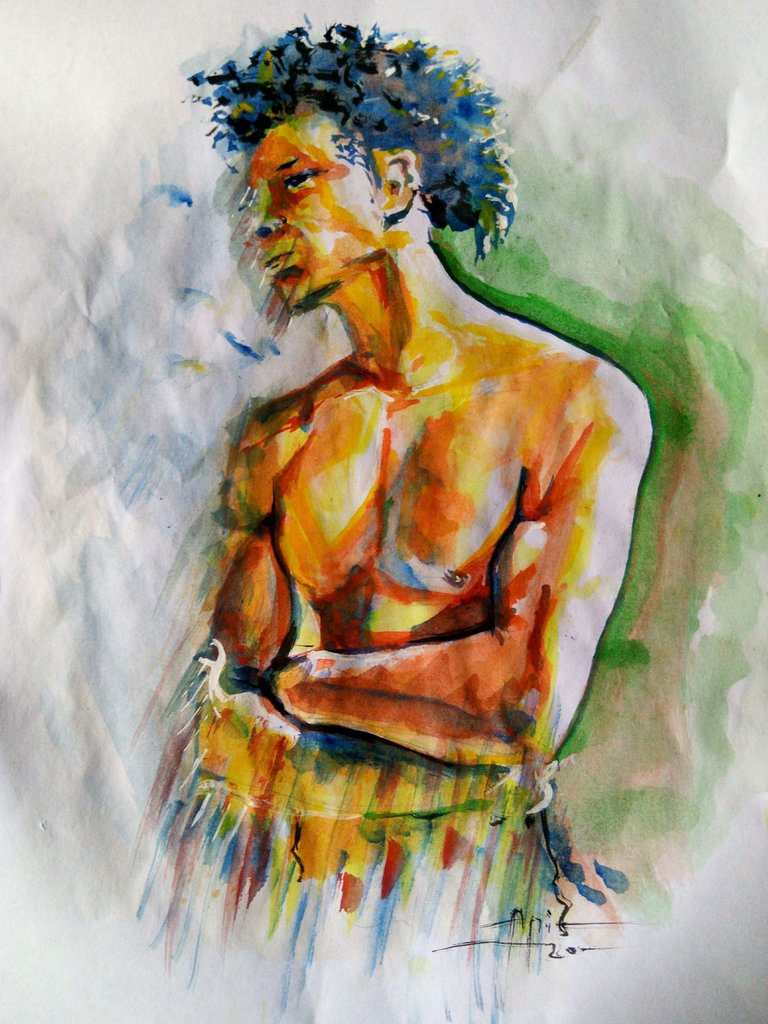 Life as we all know,isn't promised. What we achieve in a blink of an eye can also be lost in a blink of an eye.
The Average human beings are filled with worries for one reason or the other.Even research have claimed that the average person was struck with worry four times a day and that's 112 times in a month. Extreme right?
However,being worried can cause or exacerbate many serious health problems,including: mental disorders, such as depression, anxiety, and personality disorders. Cardiovascular disease, including heart disease, high blood pressure, abnormal heart rhythms, heart attacks, and stroke.
What are those things you are worried about?
Is it to pay your rent? How you can afford that expensive jewel you've always admired? Are you worried about you loved ones? Worried about your future?
I understand it's normal to worry,but if you look back at your life and the way you've been living,you will realize that those things you were worried about in the past are no longer things to worry about,and how are you able to surpass that? I believe that's life,it only gets better.What will be will be. Why not live life with a lot of positive mindset and the most important thing: believe in God,with him in your life you will be amazed at how things will be great for you without worries because no matter the situation you find yourself,you will always tell yourself "I have a father in heaven,he will open doors for me"
In Conclusion
Worrying won't add more good but bad. So, rather than being worried,let's live life to the fullest,let's spread love,aim towards our goals,live a life with positive mindset because life as I have stated earlier isn't promised,So why worry?
The picture above is an illustration I made with watercolor on A4 size paper


Thanks for stopping by
You can click
here
to check out previous post
---
---