Yellow & Red Polygon Vibrancy ~ Hive Logo Promotion Banner
Just so you understand, I make these Hive Promotional Banners simply because I enjoy creativity. I have no intention of selling them, and therefore you are welcome to use them (or edit them). As long as it promotes Hive in some way, but I don't want to find them on another platform with a different Logo! Please!
Tonight I have created a simple colour design with intricate yellow polygon patterns and shapes. The Hive Logo was distorted with a "Wave Generator" filter and then PSD layered on the yellow background. You will see from the screens shots below exactly how I achieved this...
I hope you like the final result... 😎 Simple yet striking! Vibrant!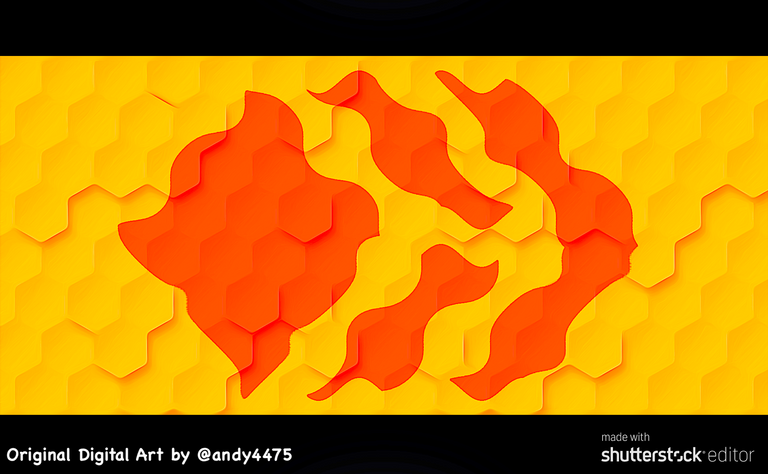 Just A few basic screen shots below...
Hive Logo after Wave Generator applied.


Hive Logo layering detail.

Text added in ShutterStock Editor with Zinc Filter applied.

All of the above Banner Designs and Digital Images were created by me, solely for the promotion of Hive on my Social Media.
[ Strictly Copyright ©2020 @andy4475 ] & Published exclusive to Hive.
Many thanks for visiting me, & your kind attention is always very much appreciated... 👋 Hive ON 🐝
---
---