If you think of a honeycomb in Nature, then you can't help but admire the work that the Bees do in the Hive. The Hive in Nature is a hub of activity, which ultimately provides us with wonderful sweet honey.
So with this in mind, Tonight's banner has a simplistic theme, but a most powerful message to other Blockchains! That they simply cannot compete with the Power of Hive. In my opinion 😎
For this very reason I promote Hive exclusively!
Please enjoy Tonight's Hive Promotion Banner...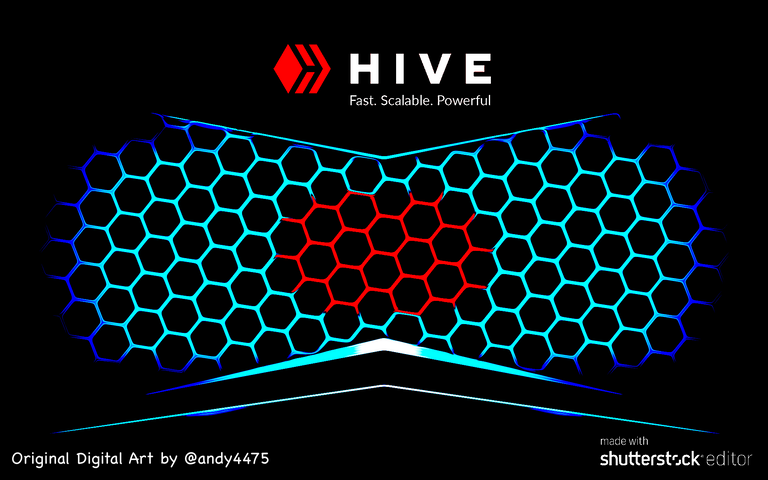 Below are just a few "screen shots" of the various filter settings that I used. Obviously this post would be mega long if I shared everything.
The "Glowing Edges" filter helped create the multiple Polygon outlines and shapes.


The "Oil Paint" filter worked to blend and smooth colour and connections.

The "Zinc Filter" was used in my personal ShutterStock Editor Account.


Some Final Colour adjustments after Hive Logo and Text added.



All of the above Banner Designs and Digital Images were created by me (except the Hive Logo image & Text)
[ Strictly Copyright ©2020 @andy4475 ] & Published exclusive to Hive.
Many thanks for visiting me, your kind attention is always much appreciated... 👍