I have been playing around with these images for a few days now. There comes a point where you should stop, and finish the project. Otherwise you can ruin the Artwork by keep changing small details. I guess that is the fundamental difference with Digital Painting and creating a picture on paper. It's much harder to change a picture on canvas in my opinion.
I don't consider myself to be a great Digital Artist, as most of my Banners are created with Digital filtering. I just enjoy learning new techniques and having fun with Art. Enough rambling now, and on with my Hive Promotion Banners for Today!
See what you think of these three different versions...
Version 1. Colourful Flowers layered on a Polygon Designed Background.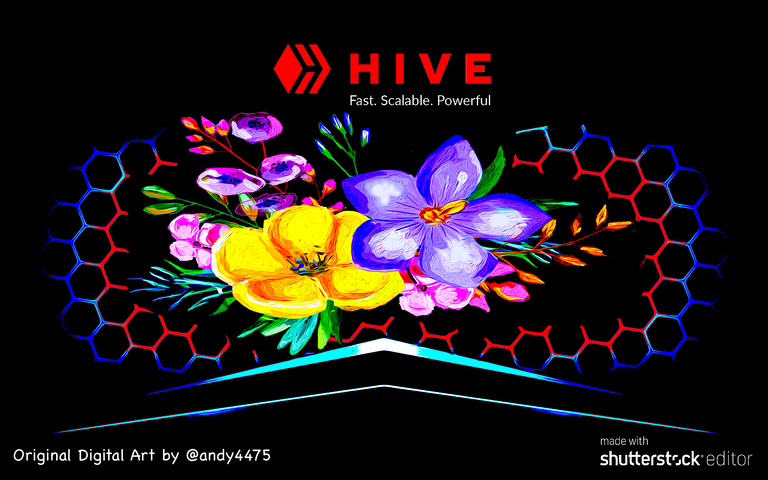 Version 2. Oil Painted Flowers ~ made in PhotoPea Graphics Software & my personal ShutterStock Editor Account.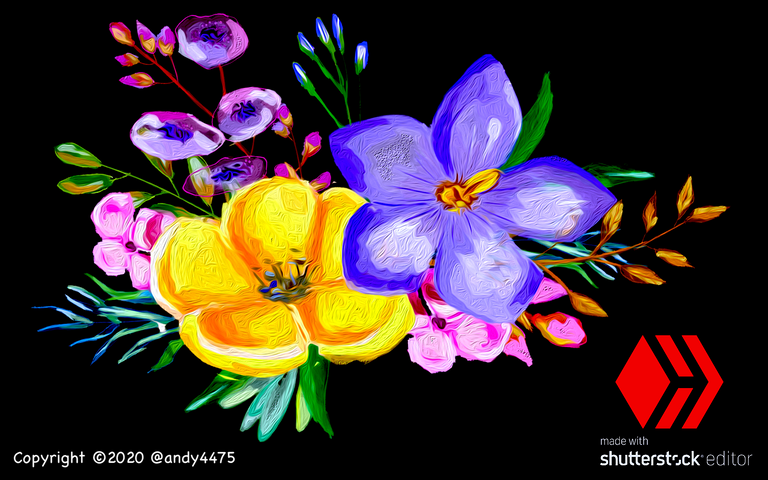 Version 3. Large Hidden Hive Logo.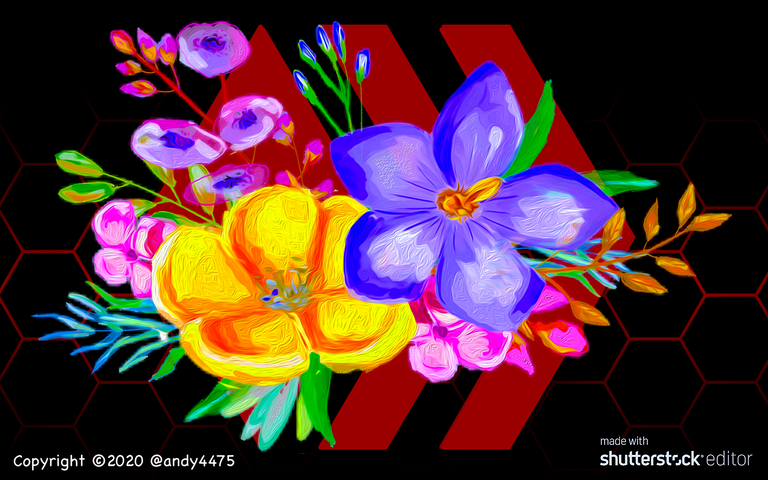 There are rather a lot of "screen shots" Tonight, as there were so many stages to creating these banners.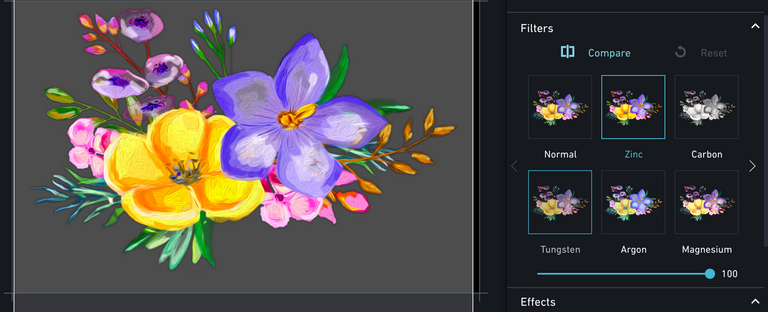 All of the above original artwork and banners were created by me.
[ Strictly Copyright ©2020 @andy4475 ] Posted exclusive to Hive.
See you all again very soon... 👋