Hello guys ! All right with you ?
During the walk we realize that not everything in life is like flowers, there are good and bad days, but that is not why we will give up fighting, every day is an affront but the desire to overcome obstacles and challenges must be greater than any storm.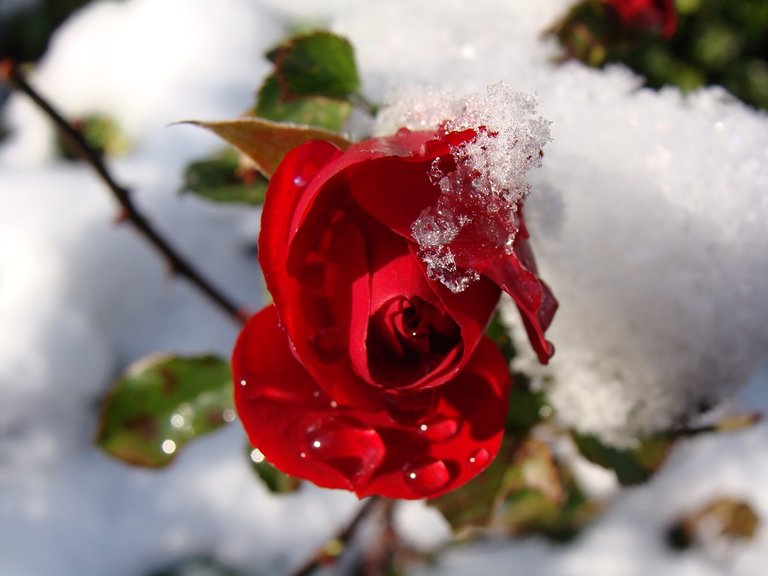 Source
Just as the stalk of roses blooms beautiful roses it is also perceived that it contains thorns ... However, there are people who cry because they know that roses have thorns, but there are others who smile because they know that thorns have roses, and it depends on your perception of things.
We can definitely conclude that life requires care, flowers and thorns are beauties that happen together, so don't worry, the beauty of the rose is worth the hassle of thorns. If there are no thorns without roses, then be prepared to walk on a path where there will always be roses and thorns together, and whoever wants to take the rose into their lives, will have to know that countless thorns will go with them.
And over time ...
We will then allow ourselves to walk and look forward with enthusiasm, because every day that we spend we will be able to deal with a better way than we were able yesterday, we will be cojudo and strong to fight and with determination we will be able to achieve everything we want in life.
On the walk there will be tears, more laughter, thorns but also flowers, just thank for now.

Until next time 💕💕 ...