Hey Game Lovers,
The weekend is here and even the season is moving towards the end so let's talk about the game and some tips and plans about splinterlands.
This weekly contest is to talk about splinterkands and share in the social media to bring more awareness. This game is always fun and because of my hectic work schedule, I could not share and talk about this wonderful gaming platform in the last few weeks but now I have started sharing my post about it.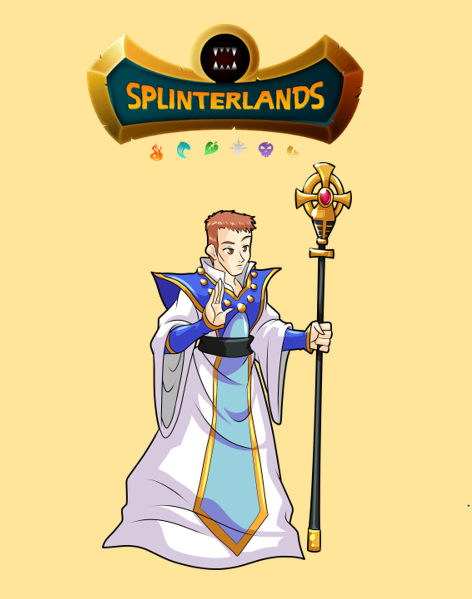 The current season of splinterlands is ending in 2 days and competition is too high. I had made it Diamond 1 league already today but again moved back to league 2 because I lot few battles. My today's quest is yet finished as I got matched with high-level players so I stopped it for some time and will play again after a few hours.
When I lose a couple of battles continuously then I take a break for some time and then play again and most of the time this strategy works for me. Today I got matched with level 6 players and its obvious that they won't let me win because I am in level 3 with most of the summoners. When I know that I would not be able to win then no point getting my league reduced so taking a break is a good idea.
---
This is my splinterlands player profile and I am happy to share that I have played more than 4k battles with splinterlands. Since the day I joined splinterlands, I missed only one season to play, and its been a journey of 6 months. Playing a total of 4080 battles in 6 month comes a monthly average of 700 battles in a month. This is very good as per me and I am very happy with my stats on splinerlands.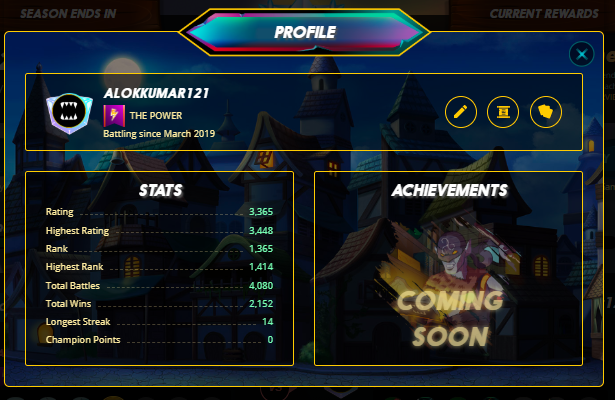 This total battle count was 3871 last week and in one week I played almost 200 battles. This is an awesome number... isn't it? I last 2-3 days I have played many battles to reach on to league and even though I am going to be in diamond 1 league fur sure but I am still battling for a champion if I can make this time. If in case I would not make it then its fine because I can try for the dame in next season.
---
I have four ORB and five untamed packs in my splinterlands account and I will try to open these soon. This week I got 3 orbs in daily reward and thats a fabulous reward. I wanted to open these packs last weekend but could not so I will do open it soon.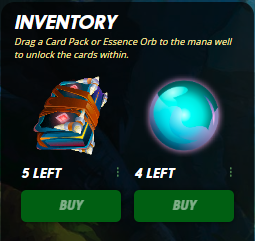 ---
New Functionality addition
Today I noticed one of the update on the website and its very useful for me and I even hope that other players will like it a lot. This newly added functionality is to check the history of DEC token and credits too. Two months back I suggested the team add this option and I am glad to share that they listened to it and added in this short time. Now I can check history as shown below snapshot-

Other than adding the option to check the history, team has improved the interface of the window that we see when its matching with another player. This window is pretty nice and showing tips on it is very helpful to learn more about the game.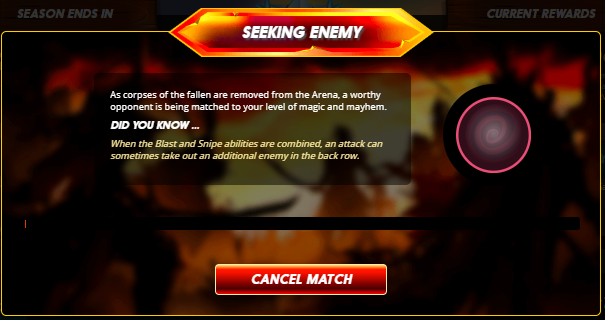 I appreciate the efforts that team has done to added these new functions and these are going to make the overall gaming experience even better.

I am thinking to level up my portfolio even more so my focus is to have next-level summoners in my account and here is the current level of my summoners. I invest the amount in a phased manner and I am trying to have couple of summoners in quite a high level if I can not do it for all. I will work on it and share the update as well in my future posts.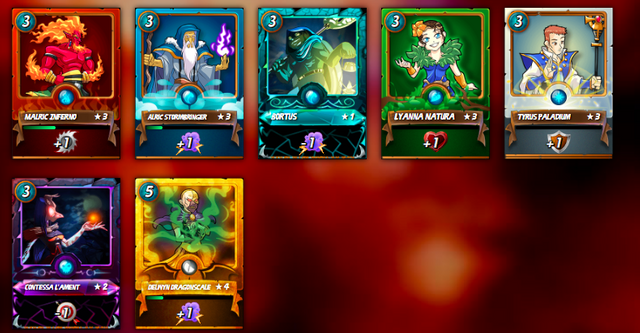 ---
The problem of the covid-19 pandemic is still going on and its important for all of us to be safe. We have NO idea when will we get covid free life but we can continue to live a life with covid along with needed safety measures*
This is my post for weekly curation challenge post made by the splinterlands team and participates if you like to do. This way we can make more people aware of the splinterlands game.
@Splinterlands is running an affiliate program so if you want to join the fun of gaming this wonderful platform then use my link mentioned below-
https://splinterlands.com?ref=alokkumar121
Thank you so much.
Have a nice time and keep on Battling
Stay Safe
(Photos and GIF used in this post are taken from splinterlands)