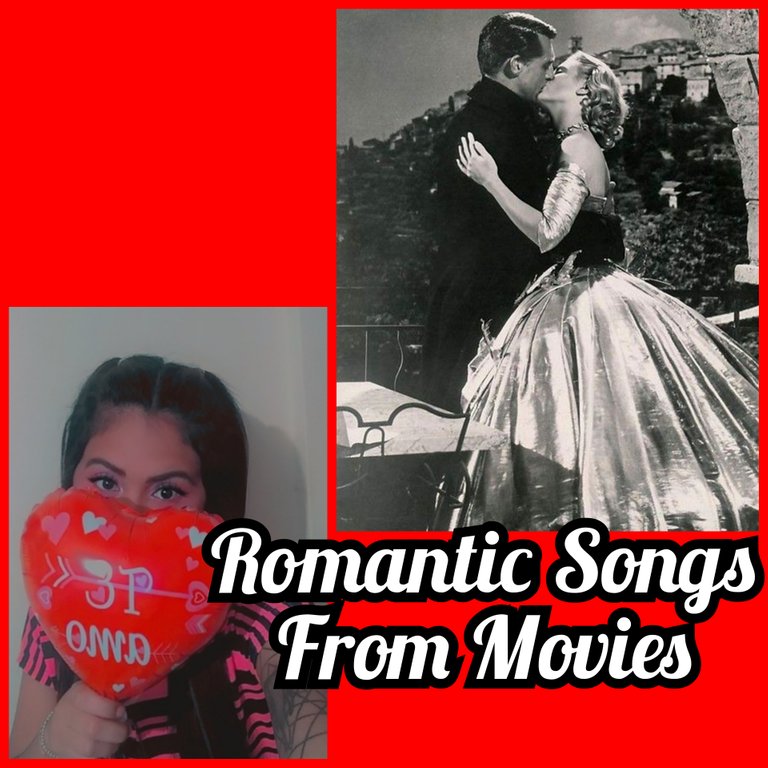 Hola estoy de vuelta con otro post, en este mes del amor y la amistad, y en esta ocasión, quería mostrar mi top de canciones, que han tenido películas muy románticas.
Quién no ama esos soundtrack , que se vuelven épicos, realmente a todos nos encanta, ver una buena película y comer chocolates, en este mes, siempre buscamos las mejores.
Hello I'm back with another post, in this month of love and friendship, and this time, I wanted to show my top songs, that have had very romantic movies.
Who doesn't love those soutracks, that become epic, really we all love, watching a good movie and eating chocolates, in this month, we always look for the best ones.

EMPEZAMOS!!!

10 things I hate about you / 10 cosas que odio de ti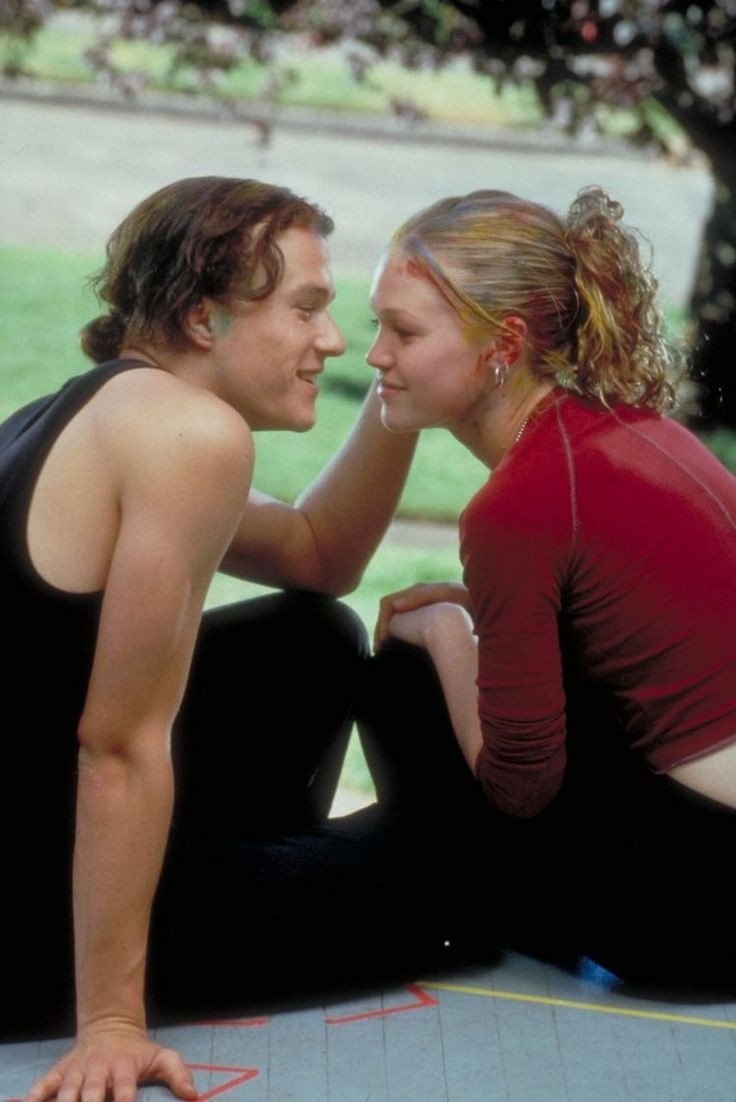 Una de las historias más complicadas y divertidas, de una pareja adolescente, pero soundtrack, es clásico, un toque distinto, que atrae. Estrenada en 1999, protagonizada por Heath Ledger, Julia Stiles. Su canción es I love you baby, de Frank Sinatra.
One of the most complicated and funny stories, of a teenage couple, but soundtrack, it's classic, a different touch, that appeals. Released in 1999, starring Heath Ledger, Julia Stiles. Its theme song is
Frank Sinatra's I love you baby.

FLASHDANCE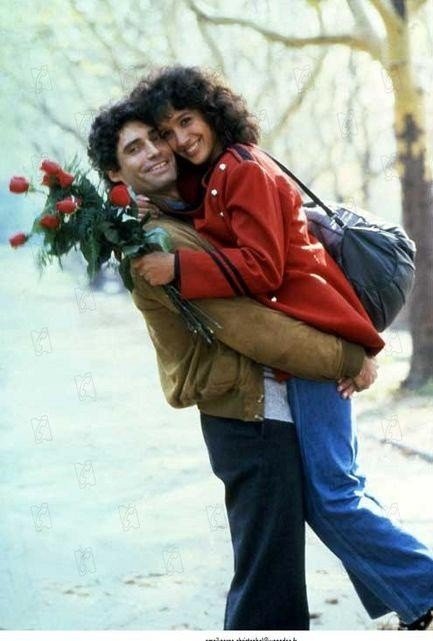 La película que me gusta ver, cada vez que la pasan, una que mi mamá le gusta mucho, Flashdance, con una dulce historia de superación y feminismo, que jamás pasará de moda. Con una canción, que hasta hoy no dejas de bailar al oírla. Protagonizada por Jennifer Beals y Michael Nouri, salió en 1983, su tema I what a feeling, por Irene cara, tiene un segundo tema principal Manic.
The film I like to watch every time it's on, one that my mum likes a lot, Flashdance, with a sweet story of self-improvement and feminism, which will never go out of fashion. With a song, that to this day you can't stop dancing when you hear it. Starring Jennifer Beals and Michael Nouri, it came out in 1983, its theme song I what a feeling, by Irene cara, has a second main theme Manic.

Mujer bonita / Pretty woman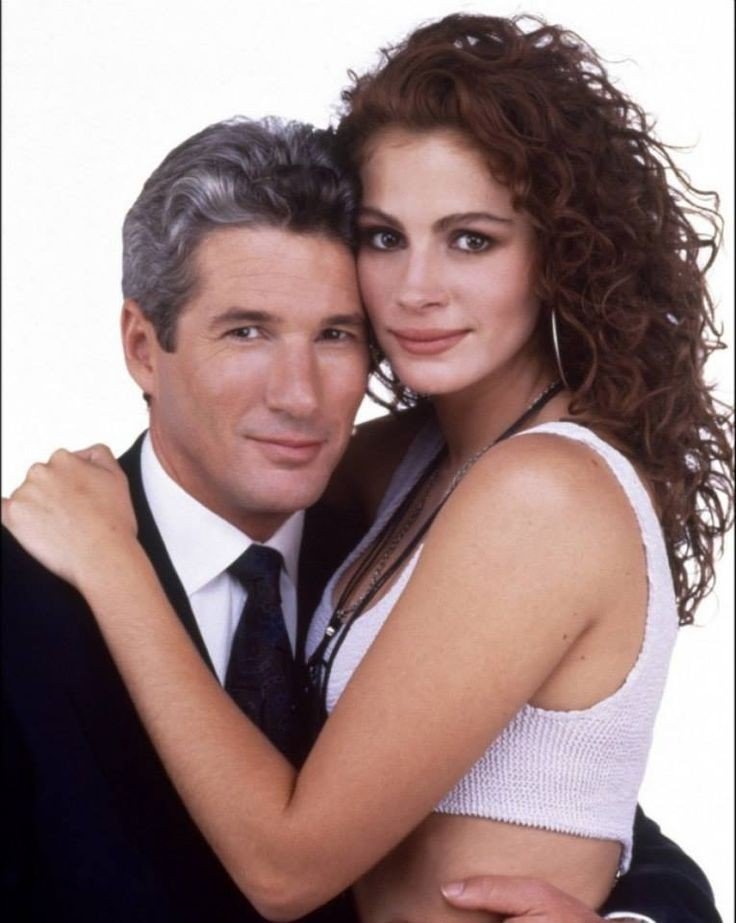 No podía dejar pasar una de las películas que nos robo el corazón, Mujer bonita, por Julia Roberts y Richard Gere. Una peculiar historia que tuvo el final más esperado, donde nos deja que en el amor no hay diferencias ni edades. Estrenada en 1990, su tema principal por Roy Orbison," Oh,Pretty woman ".
I could not miss one of the films that stole our hearts, Pretty Woman, starring Julia Roberts and Richard Gere. A peculiar story that had the most awaited ending, where it shows us that in love there are no differences or ages. Released in 1990, its main theme song by
Roy Orbison, "Oh, Pretty woman".

El guardaespaldas / Bodyguard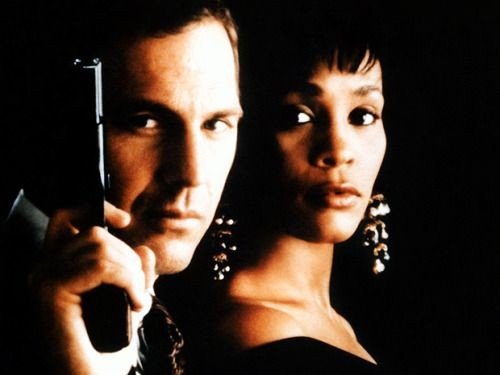 Un amor tornido y profundo, esta película famosa por su canción y trama, protagonizada por Whitney Houston y Kevin Costner, Se estreno en 1992 y su tema interpretado por su actriz Whitney Houston, I will always love you .
A deep and tornido love, this movie famous for its song and plot, starring Whitney Houston and Kevin Costner, It was released in 1992 and its theme song performed by actress Whitney Houston, I will always love you.

Ghost : La sombra de un amor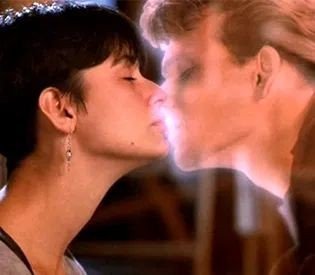 Una historia donde el amor trasciende más allá de la vida, un amor eterno. Esta historia, es la prueba de amor más pura. Protagonizada por Demi Moore y Patrick Swayze, estrenada en 1990 y su tema interpretado por The Righteous Brothers " Unchained Melody ".
A story where love transcends beyond life, an eternal love. This story is the purest proof of love. Starring Demi Moore and Patrick Swayze, released in 1990 and its theme song performed by
The Righteous Brothers "Unchained Melody".

Espero que les guste mis top de películas del recuerdo, y amor clasico de los 90.
I hope you like my top movies of memory, and classic love of the 90s.
FELIZ DÍA DEL AMOR & LA AMISTAD 💘