Aquiles Nazoa: Ilustración por Alejandra Her + Datos curiosos + Testamento (fragmento) / Aquiles Nazoa: Illustration by Alejandra Her + Curious facts + Will (fragment)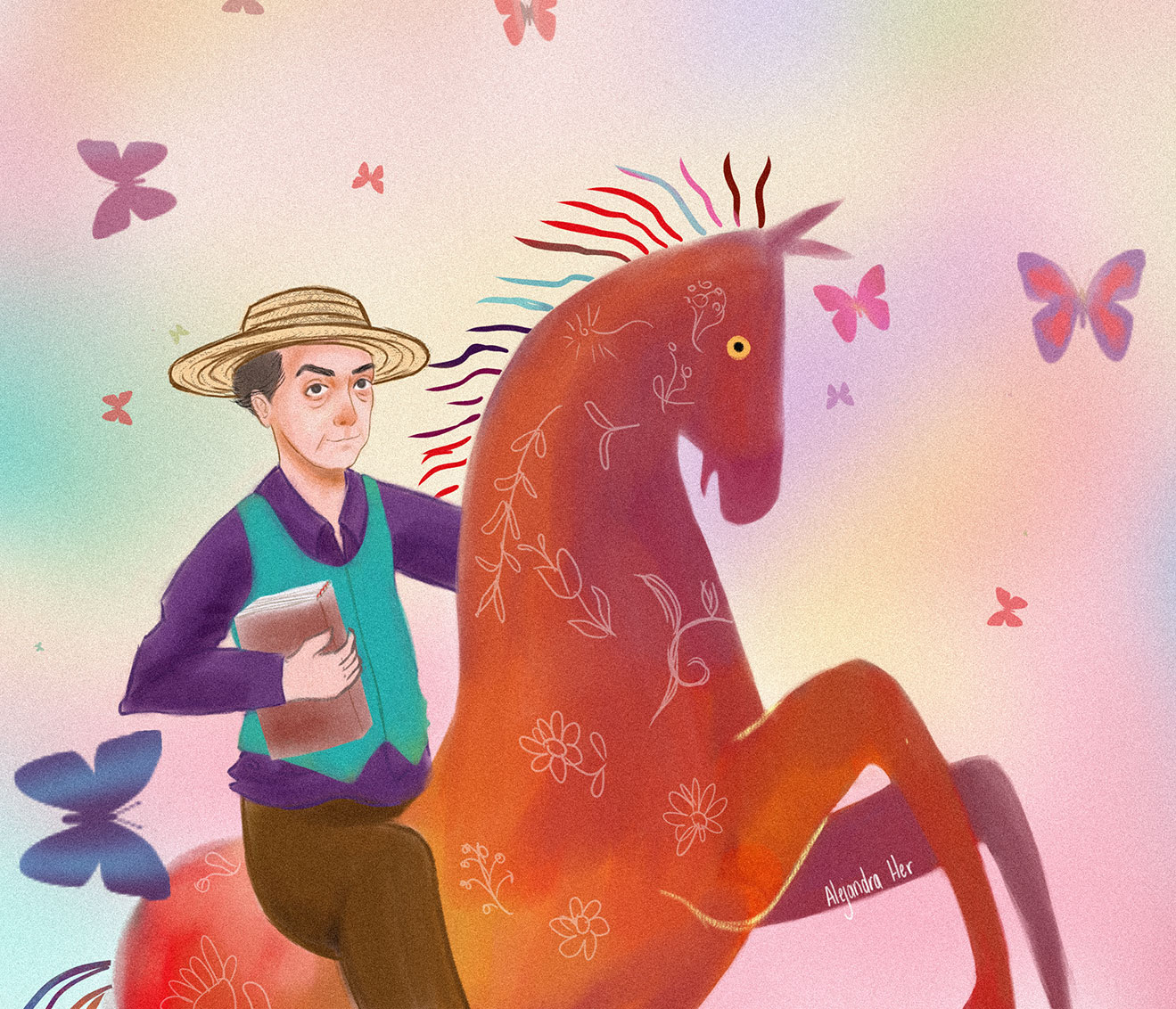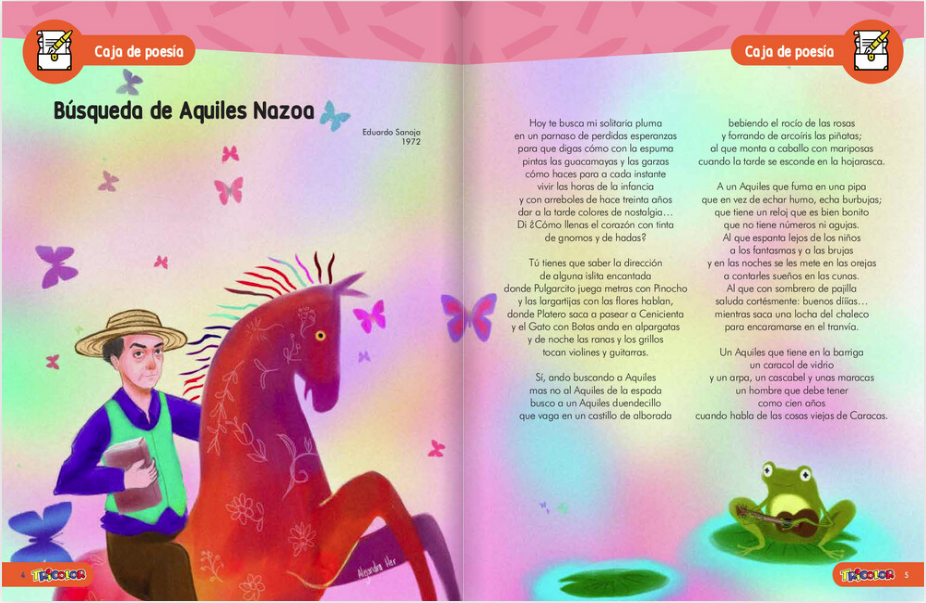 La revista está disponible para su consulta online o su descarga aquí
Hace algunas semanas se me pidió que ilustrara a Aquiles Nazoa con motivo del centenario de su natalicio. Hoy quiero compartirles un poco sobre éste maravilloso escritor Caraqueño.
Some weeks ago I was asked to illustrate Aquiles Nazoa on the occasion of the centenary of his birth. Today I want to share a little about this wonderful writer from Caracas.
Acerca de Aquiles / About Aquiles
Aquiles Nazoa fue un escritor, periodista, poeta, ensayista y humorista venezolano, nacido el 17 de mayo de 1920.
Su hijo Claudio lo describe como "un autodidacta que estudió más que un didáctico normal. Era un hombre de múltiples conocimientos, ya que cualquier curiosidad la llevaba al extremo…". Aunque no completó una educación formal, se desempeño en diversas labores: aprendió inglés de una dulcera trinitaria, y a los 16 años se desempeñó como guía turístico para el Ministerio de Fomento, lo que lo llevó a trasladarse de Caracas a Puerto Cabello, donde empieza a escribir para la prensa. Su sentido de la justicia y de no permanecer callado al ver que un funcionario lo estaba haciendo mal lo llevó a la cárcel en alguna ocasión.
Aquiles Nazoa was a Venezuelan writer, journalist, poet, essayist, and humorist. He was born on May 17th, 1920.
His son Claudio describes him as "a self-taught man who studied more than a normal didactic. He was a man of multiple knowledge, since he took any curiosity to the extreme ...". Although he did not complete a formal education, he worked in various tasks: he learned English from a Trinidadian candy woman, and at the age of 16 he worked as a tourist guide for the Ministry of Development, which led him to move from Caracas to Puerto Cabello, where he began to write for the press. His sense of justice and of not remaining silent when he saw that a public servant l was doing it wrong took him to jail on some occasion.
Se le conoce como humorista, pero también escribía poesía lírica, siendo la más emblemática La balada de Hans y Jenny.
He is known as a humorist, but he also wrote lyrical poetry, the most emblematic being The Ballad of Hans and Jenny.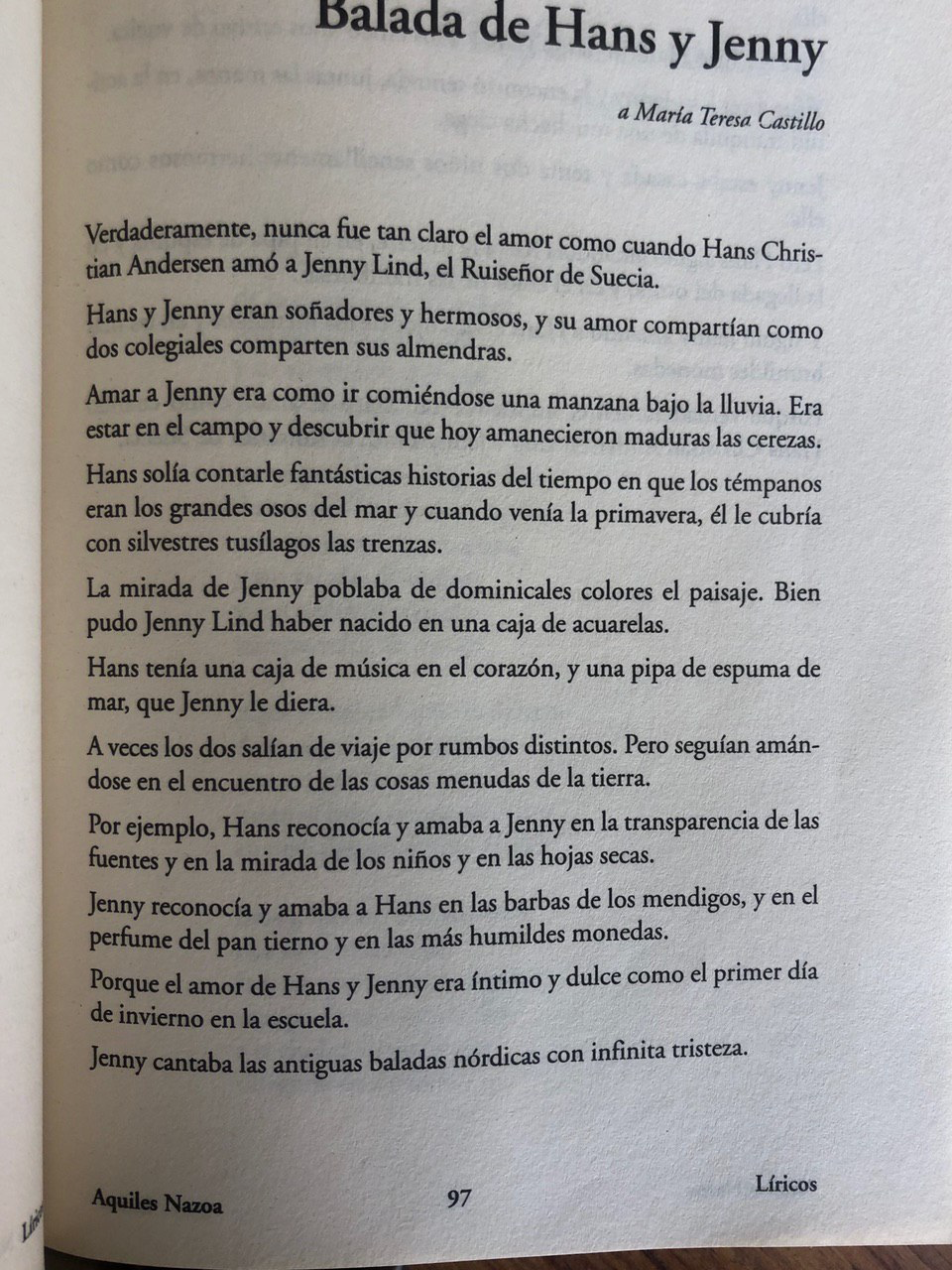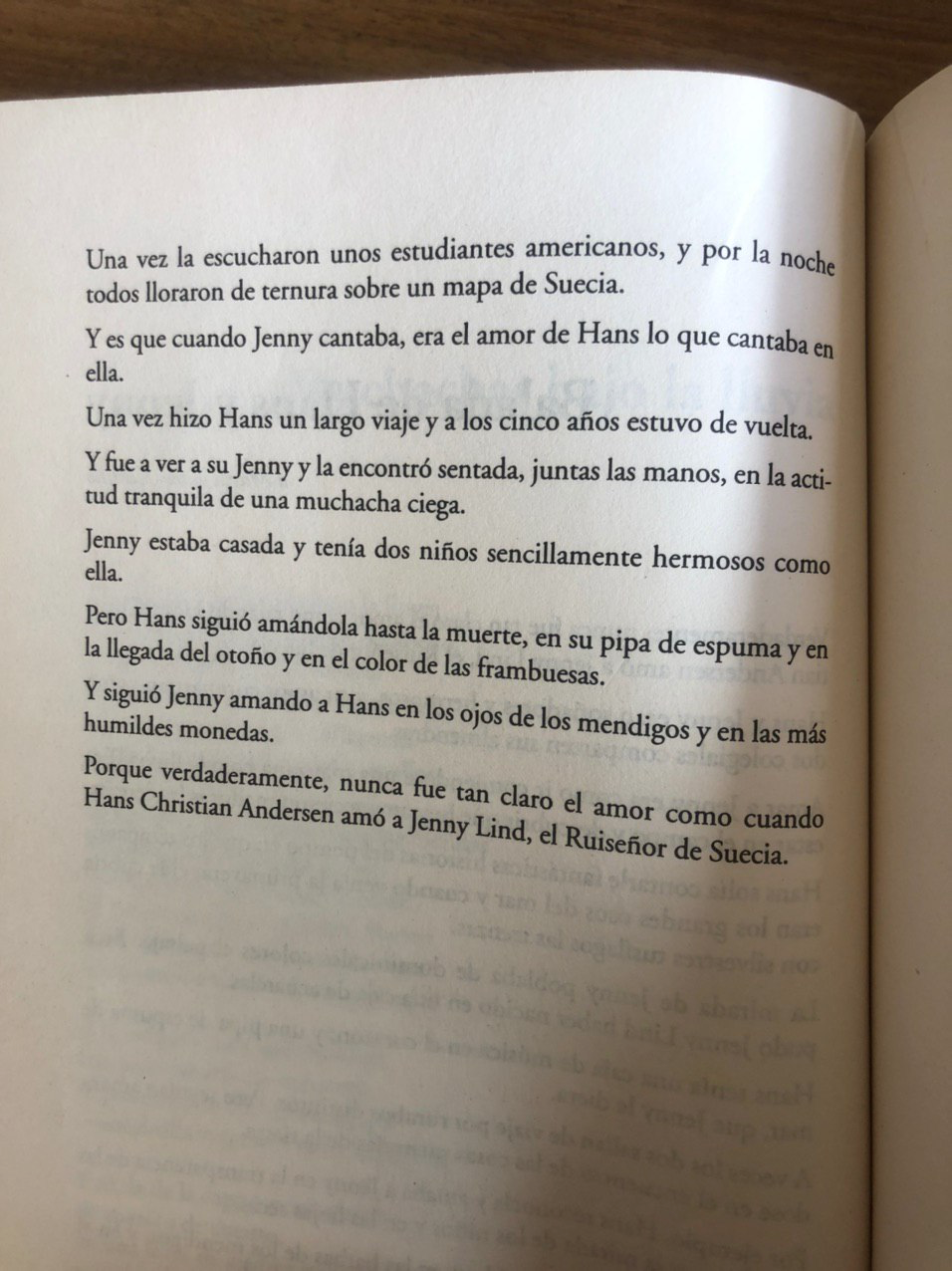 Sencillamente Aquiles. Compilación. Monte Ávila Editores Latinoamericana. 1ra Edición. 2010.
Era un apasionado por la historia universal y de Caracas, e hizo del conocimiento cultural algo divertido.
He was passionate about universal and Caracas history, and made cultural knowledge something fun.
Como investigador, decía que en las cosas más sencillas se encontraban las cosas más interesantes de comprender. "Las cosas más sencillas" era un programa que se transmitía en el canal del estado.
As a researcher, he said that in the simplest things were the most interesting things to understand. "The simplest things" was a program that was broadcast on the state channel.
Aunque Aquiles era ateo, era estudioso e investigador de la vida de Jesús.
Although Aquiles was an atheist, he was a scholar and investigator of the life of Jesus.
Cosas divertidas sobre Aquiles / Fun things about Aquiles
Sin embargo hay anécdotas que comparten sus familiares que nos hacen conocer más sobre éste interesante personaje. Como por ejemplo, que le gustaba patinar dentro de su casa mientras escribía, y le molestaba que le preguntaran por qué patinaba dentro de la casa. O cuando un periodista lo iba a entrevistar y llevaba un grabador, él le preguntaba: -"Disculpe. ¿Cuando usted va al cine, lleva el grabador?- Los periodistas, tímidamente respondían que no, a lo que él les replicaba:- Y usted se acuerda de la película,¿verdad? Bueno, entonces vamos a hacerlo así-." (Sencillamente Aquiles. Monteávila editores Latinoamericana CA. 2010).
However, there are anecdotes shared by his relatives that make us know more about this interesting character. Like for example, that he liked to skate inside his house while he was writing, and it bothered him that people asked him why he skated inside the house. Or when a journalist was going to interview him with a tape recorder, he used to ask: - "Excuse me. When you go to the cinema, do you take the tape recorder?" The journalists timidly answered no, to which he replied: - And you remember the movie, right? Well then, let's do it like that. " (Simplemente Aquiles. Monte Ávila Editores Latinoamericana CA. 2010).
Su sobrina Claudia nos dice: "Aquiles nos enseñó que el sentido del ridículo era mucho más estético que el sentido del honor".
His niece Claudia tells us: "Aquiles taught us that the sense of ridicule was much more aesthetic than the sense of honor."
Y que otro montón de cosas no hemos aprendido nosotros, sus lectores.
And there are a lot of other things we, his readers, have learned from him.
Acá les comparto un fragmento del manuscrito que encontró su hijo Claudio Nazoa en el escritorio de su padre, días después que éste muriera en un accidente automovilístico, publicado por primera vez en el año 2010.
Here I share a fragment of the manuscript that his son Claudio Nazoa found at his father's desk, days after he died in a car accident, published for the first time in 2010.
Testamento/ Will
La noción de lo que es vivir me ha llegado muy tarde.
Permítanme, queridos deudos, organizadores de mi sepelio, evitarse la ampulosidad del coche fúnebre, en el que habéis convenido enviarme al otro mundo como un hediondo paquete y dejadme ir por los propios pasos que manda mi corazón.
The notion of what it is to live has come too late.
Let me, dear mourners, organizers of my funeral, avoid the bombast of the hearse, in which you have agreed to send me to the next world as a stinking package and let me go by the very steps that my heart sends
---
---

---
---