It was afternoon when I hit this fishing spot. Under the cloudy sky, they gathered at the end of the pier to do fishing. Many adults, teens, and children took part in trying to catch the fish from the sea. Honestly, I don't know anything about fishing, and I don't even have single fishing stuff but for many people, fishing is regarded as a great hobby. So, I went there just to take some pictures and show you how my people spent the rest of the day.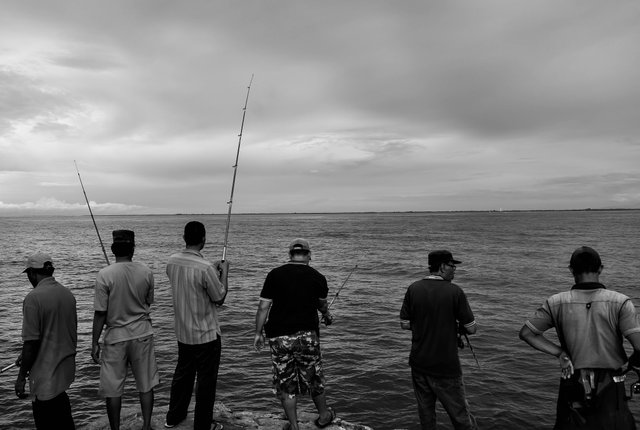 Luckily, the ship was not there so they could use this place as long as they wanted to play with jigging and fishing stuff. By the time I came, the pier was already crowded by many the locals.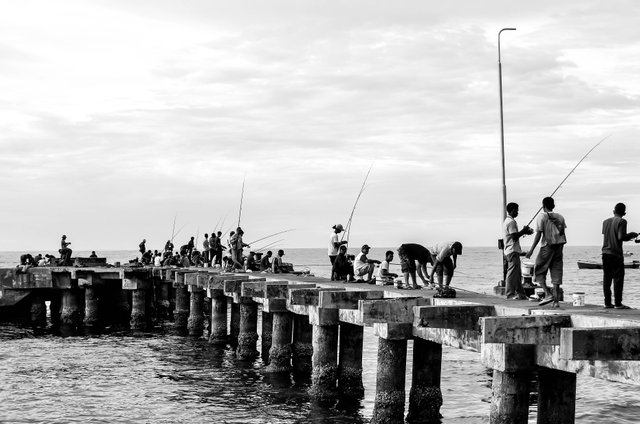 Sure thing, they had very good time doing fishing stuff. Children came to accompany their parents while the rest just walked around to see who got the best catch.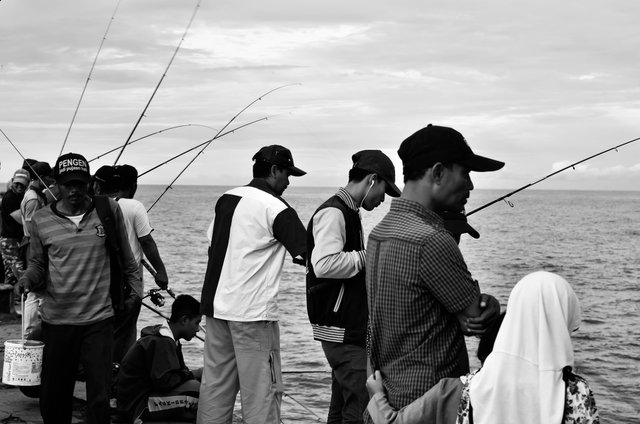 This walkway leads people to the end of the pier, a fantastic spot to do fishing. Along the way, we can see some of them used the left side to do fishing or to check the fish spot.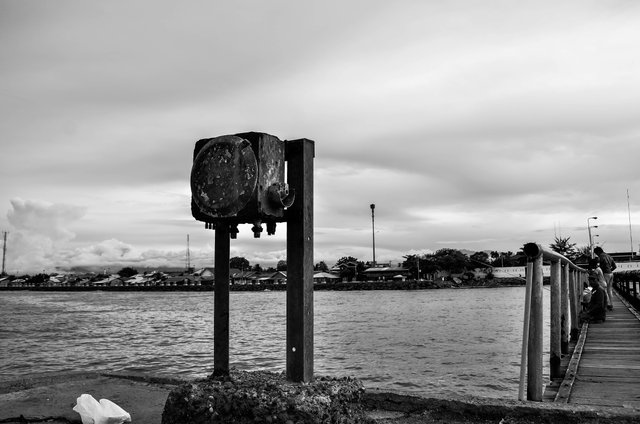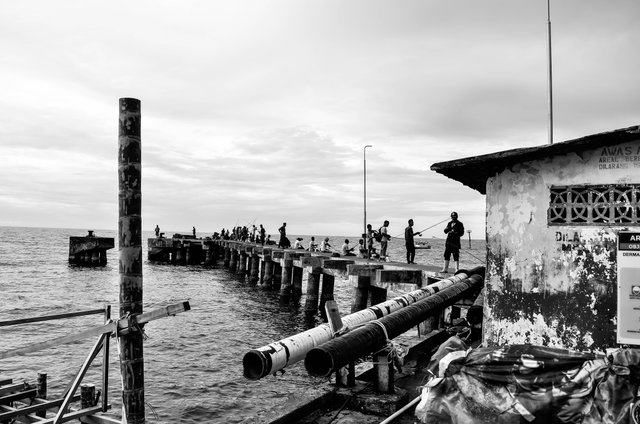 | Camera | Nikon D7000 |
| --- | --- |
| Category | People Photography |
| Location | Ujong Blang, Lhokseumawe Aceh-Indonesia |
| Lens | VR II |