Diese Seite soll die Möglichkeit bieten, Fragen und Nachrichten zu hinterlassen, die sonst nirgendwo gut hinpassen würden.
This Page Shall Provide the Opportunity to Leave Questions and Messages which Would Not Fit Well in Any Other Context.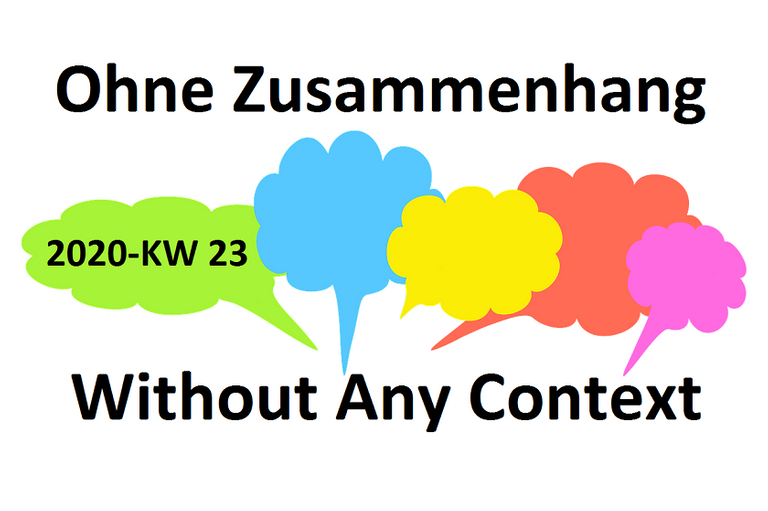 Bild mit Dank von pixabay

Liebe HIVE Freundinnen,
liebe HIVE Freunde,
liebe HIVE Stammgäste,

schöne Pfingsten wünsch' ich euch!
Ich hoffe, euer Geist ist schon oder wird hoffentlich noch erhellt!
Zu den vor kurzem vorgenommenen Handlungen auf dem Steem habe ich auch mal einen kurzen Kommentar gepostet. Falls es jemand interessiert: https://steemit.com/deutsch/@double-u/qb063m
Gerade habe ich mal in die Steem-Wallet von bittrex geschaut. Die 23 Mio. STEEM scheinen dort nicht mehr zu sein. Die "HISTORY" in dieser Wallet zeigt nur Daten vor 2 Monaten und noch früher. Wisst ihr, was passiert ist? Sind die gestohlenen STEEM an die Eigentümer zurückgegeben worden?
Edit um 20:30 Uhr: Eben habe ich gemerkt, dass ich mich vorhin vertippt hatte. Ich hatte bittex, also bittrex ohne "r" eingegeben.
Ignoriert also bitte den cursiv formatierten Absatz. Bei bittrex sind die 23 Mio. STEEM noch.
Ist euch das aufgefallen, der STEEM-Kurs und der HIVE-Kurs nähern sich immer weiter an?
Leider bin ich noch nicht dazu gekommen, meinen sich wöchentlich wiederholenden Text neu zu verfassen, der die Kneipe ein bisschen vorstellt und hilfreiche Links zeigt. Ich hoffe, dass ich es bis nächsten Sonntag schaffen werde.
Apropos nächsten Sonntag: Ich werde unsere Kneipe ab nächsten Sonntag erst um 20 Uhr öffnen.
Es hat sich gezeigt, dass es ab 18 Uhr immer nur so ein bisschen plätschert, und die meisten Gäste erst später kommen. Ich hoffe, diese Neuerung stört niemanden!
Übrigens, die Seite, die auf dem Steem "steemitboard.com" hieß, heißt hier auf HIVE nun "hivebuzz.me". Ich habe dort mal nachgeschaut https://hivebuzz.me/@double-u
Wir waren mit der Kneipe 74 mal Daily Top Commented
und 10 mal Weekly Top Commented.
Und 50.000 Upvotes habe ich vergeben.

In diesen Zahlen sind selbstverständlich die früheren Steem-Kneipen mit enthalten. Ich finde, es ist aber trotzdem mal wieder ein Anlass zum Anstoßen. PROST! Ihr treuen Gäste!
In diesem Sinne wünsch' ich euch einen gemütlichen Abend mit vielen netten Gästen und vielen interessanten Gesprächen!
Und eine schöne nächste Woche! Bleibt gesund!

Liebe Grüße, euer @double-u



Hier kommt die Gliederung