Diese Seite soll die Möglichkeit bieten, Fragen und Nachrichten zu hinterlassen, die sonst nirgendwo gut hinpassen würden.
This Page Shall Provide the Opportunity to Leave Questions and Messages which Would Not Fit Well in Any Other Context.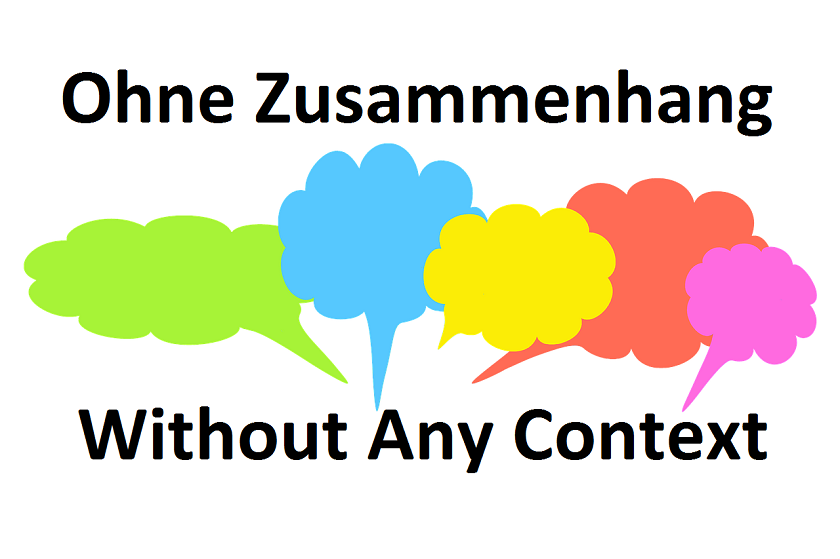 Bild mit Dank von pixabay
Dear English-speaking HIVE-Friends,
If you scroll down, you will find in the right column a text explaining why this page was created and what it should be good for. I don't translate my weekly introductory text, which now follows in German, into English any more, because for a long time there was very little feedback from English-speaking users. I wish you a good time!
Liebe HIVE Freundinnen,
liebe HIVE Freunde,
liebe HIVE Stammgäste,
der Termin für die HF24 wurde noch einmal verschoben; jetzt auf den 22.09.2020.
@vieanna hat sich gestern in der Kneipe für eine Chain-Auszeit aus privaten Gründen verabschiedet. Ich hoffe, dass es ihr gut gehen und sie bald wiederkommen wird!
Zu unseren Kategorien habe ich mir etwas überlegt. Die meisten Gäste hier auf HIVE waren vorher auch auf dem Steem oder sind es immer noch. Sie kennen sich also auch dort aus. Ich denke, oft gibt es Themen, die chainübergreifend sind. Daher gestalte ich ab heute die "Kategorie 1) Fragen" auch chainübergreifend um.
@condeas hat hier auf HIVE einen sehr wichtigen Artikel gepostet.
"Hive Master Passwort - wie wichtig ist das"
https://hive.blog/hive-121566/@condeas/hive-master-passwort-wie-wichtig-ist-das
Ein Blick nach Westen:
@michelangelo3 hat hat mit sehr viel Arbeit zwei ausgezeichnete Artikel auf dem Steem gepostet.
"Unterschied zwischen Owner Key und Master Passwort"
https://steemit.com/deutsch/@michelangelo3/unterschied-zwischen-owner-key-und-master-passwort
"Steem Account wiederherstellen, Account Recovery mit Steemworld"
https://steemit.com/deutsch/@michelangelo3/steem-account-wiederherstellen-account-recovery-mit-steemworld
Ein Blick nach Osten:
Auch in der BLURT-Kneipe werde ich das mit den Fragen und Themen chainübergreifend handhaben. Ich habe bemerkt, dass viele von euch das gut finden, und ich finde es auch toll.
Ach, was mich ja bei jedem Vote auf BLURT freut ... da alle meine Votes einen Wert von über 20 BLURT haben, wirkt sich die verhasste Reward-Kurve nicht aus. Und immer mehr Gäste powern auf und sind auch zu solchen Votes in der Lage. So macht das Spaß. Abgesehen davon, bin ich ja äußerst zuversichtlich, dass wir die verhasste Kurve schon mit der nächsten HF loswerden.
@michelangelo3 hat die 2000-BLURT-Reward-Marke für einen seiner Artikel geknackt!
2000 STEEM = ca. 300 Euro ... das wäre das Mindeste, was @michelangelo3 für die beiden oben genannten Steem-Artikel jeweils erhalten sollte! Alles andere ist doch Hühnerkacke!
Selbstverständlich gibt es auch heute wieder meinen Kneipen-Weckdienst für @fredfettmeister ;-)
Ich wünsch' euch einen schönen Abend mit hoffentlich vielen netten und angenehmen Gästen und interessanten Unterhaltungen!
Und eine schöne nächste Woche wünsch' ich euch auch! Bleibt gesund!

Liebe Grüße, euer @double-u



 
Die Seite enthält 5 verschiedene Kategorien.
Damit ihr ohne scrollen zu müssen, schnell zu der gewünschten Kategorie gelangt, gibt es hier eine Gliederung mit Links zum Anklicken.
Auf der Seite sind die Kategorien untereinander auch verlinkt. So könnt ihr auch dort von einer Kategorie direkt zu einer anderen springen.
 
Jetzt habe ich noch ein paar Empfehlungen, die euch im Umgang mit der HIVE-Plattform eventuell ein bisschen unterstützen werden.
(Wenn in den Links mein Name @double-u genannt ist, solltet ihr diesen selbstverständlich durch euren Nutzernamen ersetzen, um auf eure Seiten zu gelangen.)
https://hive.blog/
Offizielle Nutzer-Plattform der HIVE-Blockchain
https://peakd.com/
Weitere Nutzer-Plattform der HIVE-Blockchain mit ein paar mehr Funktionen
https://hiveblocks.com/@double-u
Hier seht ihr auf einer Seite viele Details zu eurem Account. Z. B. den Stand eurer Voting-Power, wer einen Beitrag von euch mit wieviel % Votestärke gevotet hat und vieles mehr. Wenn ihr sehen möchtet, wie andere Nutzer ihre Posts formatiert haben, könnt ihr auf deren hiveblocks-Seite auf den Post klicken, und schon seht ihr den Text mit dem vollständigen Formatierungs-Code.
https://www.hiveblockexplorer.com/@double-u
Auch auf dieser Seite seht ihr, was sich in eurem Account gerade abspielt.
Wenn ein Post von euch gevotet wurde, und ihr klickt auf dieser hiveblockexplorer-Seite auf den Titel eures Posts, öffnet sich eine Liste, in der ihr sehen könnt, wer euch mit wieviel % und mit welchem $-Wert gevotet hat. Diese Liste ist nach Höhe des Votewertes sortiert.
https://hive.blog/@double-u/notifications
Selbstverständlich könnt ihr auch hier ganz aktuell sehen, wer euren Beitrag mit welchem Vote-Wert gevotet hat. Diese Notifications lassen sich in der Überschrift schön filtern nach "Replies" "Mentions" "Follows" "Upvotes" "Resteems".
https://hivestats.io/@double-u
Dieses Tool ist noch recht neu und in ständiger Entwicklung. Es zeigt euch noch einige Daten zu eurem Account, die ihr woanders nicht sehen könnt.
https://hive.blog/hive-180007/@louis88/de-hive-faq-inhaltsverzeichnis
Hier entwickelt @louis88 ein Hilfe- und Wissenslexikon "Hive FAQ" auf Deutsch für HIVE. Mit dem Link gelangt ihr zum Inhaltsverzeichnis.
https://coinmarketcap.com/currencies/hive-blockchain/
Hier könnt ihr sehen, wie viele Euro euer HIVE gerade wert ist.
https://hiveprojects.io/
Diese Seite zeigt eine Auflistung der bereits vorhandenen HIVE-Projekt.
https://typora.io/
Diesen Text-Editor benutze ich seit recht langer Zeit und kann ihn sehr empfehlen.
https://www.deepl.com/translator
Deutlich besser als Google übersetzt dieses kostenlose Tool.