Diese Seite soll die Möglichkeit bieten, Fragen und Nachrichten zu hinterlassen, die sonst nirgendwo gut hinpassen würden.
This Page Shall Provide the Opportunity to Leave Questions and Messages which Would Not Fit Well in Any Other Context.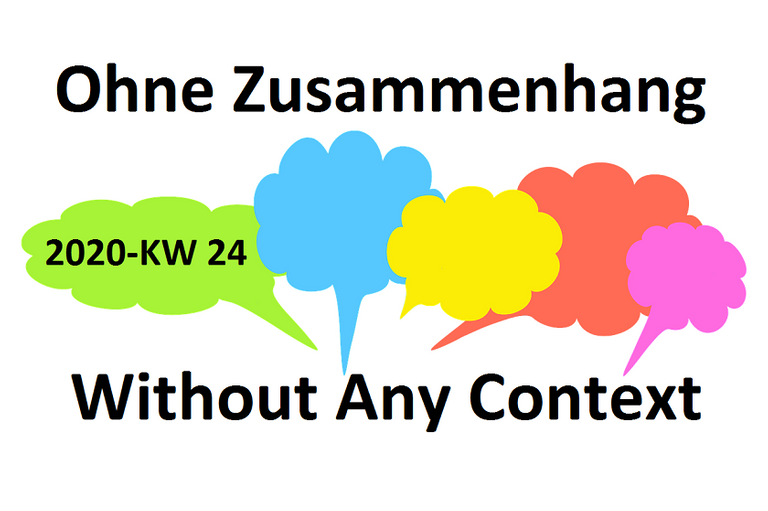 Bild mit Dank von pixabay
Dear English-speaking HIVE-Friends,
If you scroll down, you will find in the right column a text explaining why this page was created and what it should be good for. I don't translate my weekly introductory text, which now follows in German, into English any more, because for a long time there was very little feedback from English-speaking users. I wish you a good time!
Liebe HIVE Freundinnen,
liebe HIVE Freunde,
liebe HIVE Stammgäste,
ab Donnerstag gibt es ja schon wieder ein arbeitnehmerfreundliches langes Wochenende ;-) Das freut bestimmt viele von euch.
Habt ihr's schon gelesen?
https://hive.blog/hiveblockchain/@hiveio/hive-hardfork-24-upcoming-release-candidate-testnet-other-info
Nun endlich ist die HF24 offiziell angekündigt. Mit ihr werde ich den HIVE-Airdrop noch erhalten, weil ich doch einer der von dem Skriptfehler Betroffenen bin.
Hat jemand irgendwo gelesen, wer es mit Hilfe des Vorschlagssystems (HPS) noch geschafft hat, für den nachträglichen Airdrop berücksichtigt zu werden?
Heute könnte es mal wieder einen Grund zum Anstoßen geben, denn zum einen war am Freitag mein 3-Jähriges und heute Abend rutsche ich eventuell in die Reputation 72 hinein ;-)
Ich bin gerade am Neuverfassen des Textes, der permanent am Ende meines Post stehen soll. Ich hoffe, ich werde bis 20 Uhr noch fertig. Muss noch übersetzen. Gerade so noch geschafft. Unten seht ihr das Ergebnis.
Übrigens: Wir waren letzten Sonntag schon wieder "Daily Top Commented". Damit zum 75. Mal ;-)
Ich wünsch' euch einen schönen Abend mit vielen netten Gästen und vielen interessanten Gesprächen!
Und alles Gute für die nächste Woche! Bleibt gesund!

Liebe Grüße, euer @double-u



 
Die Seite enthält 5 verschiedene Kategorien.
Damit ihr ohne scrollen zu müssen, schnell zu der gewünschten Kategorie gelangt, gibt es hier eine Gliederung mit Links zum Anklicken.
Auf der Seite sind die Kategorien untereinander auch verlinkt. So könnt ihr auch dort von einer Kategorie zu einer anderen springen.
1. Fragen zu HIVE, Kryptowährungen und Computer-Wissen
2. Ab hier kann die Unterhaltung losgehen.
3. Literarisches Quartett - Druckfrisch - kinokino - ttt titel, thesen, temperamente
4. Besprechung oder Vorstellung eurer Entwicklungen von Tools und Apps und Hinweise oder Werbung zu - eurer Meinung nach - unterstützenswerten Projekten oder Initiativen hier auf HIVE oder anderswo
5. Und ab hier ist Platz für die Links zu euren Vorstellungs-Posts.
 
Jetzt habe ich noch ein paar Empfehlungen, die euch im Umgang mit der HIVE-Plattform eventuell ein bisschen unterstützen werden.
(Hier werde ich noch aktuelle Hilfe-Links einfügen. Das habe ich heute zeitlich nicht mehr geschafft.)