Diese Seite soll die Möglichkeit bieten, Fragen und Nachrichten zu hinterlassen, die sonst nirgendwo gut hinpassen würden.
This Page Shall Provide the Opportunity to Leave Questions and Messages which Would Not Fit Well in Any Other Context.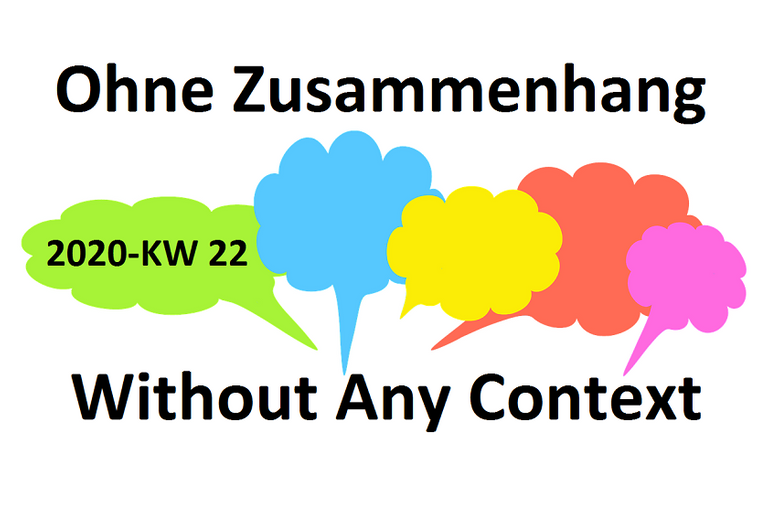 Bild mit Dank von pixabay

Liebe HIVE Freundinnen,
liebe HIVE Freunde,
liebe HIVE Stammgäste,

oh Leute, heute fällt es mir schwer, ein paar Sätze in meinen Editor zu tippen. Ich bin fast sprachlos wegen der Handlungen, die auf dem Steem vorgenommen wurden (um es ganz sachlich auszudrücken). Das Ganze hat mich so runtergezogen und so einen massiven Stress bei mir ausgelöst, der wiederum einen so heftigen Neurodermitis-Schub an meinen Händen ausgelöst hat ... ich kann euch sagen ... da guckt das blanke Fleisch raus!
Ich hatte mir Bloggen wirklich anders vorgestellt!
Dann kommt offline noch dazu, dass ich sehr häufig Menschen sehe, die in großen Gruppen ohne Mundschutz stundenlang zusammen sitzen und mit ihren Köpfen höchstens 40 cm auseinander sind. Die ersten Infektionsherde sind ja nach einem Gottesdienst und nach einer Kneipenzusammenkunft schon wieder aufgetreten. Mich macht das wütend, und es bedroht mich auch, da ich wegen der Unvernunft mancher Leute sehr viel längere Zeit sehr vorsichtig werde sein müssen. Zum Glück hat unser vernünftiger Oberbürgermeister eine für heute angesagte Großveranstaltung verboten. Ich hatte schon erwähnt, dass ich ihn seit den Morden in Hanau für seine Handlungen und sein Auftreten echt würdige. Wegen ihm hatten wir auch eine Woche früher als anderswo die Maskenpflicht, was ich sehr gut fand.
So, nun zum Alltag auf HIVE.
Ich möchte demnächst einen aktualisierten Text verfassen, den ich, wie früher, jede Woche erneut einfügen werde. Dieser Text wird in Kürze erzählen, wie diese Seite entstanden ist, und wofür sie gut sein soll.
Dort möchte ich auch wieder unter der Überschrift "Hier werden Sie geholfen:" Links einfügen, die zu Seiten führen, die Hilfestellungen und Anleitungen zur Verfügung stellen. Ich möchte dort auch Links empfehlen, die die Bedienung von HIVE erleichtern, wie z. B. den HIVE-Block-Explorer https://www.hiveblockexplorer.com/@.
Für diese Aufgabe könnt ihr mich bitte unterstützen und nachher die Links zu Seiten, die die genannten Zwecke erfüllen, unter der Kategorie 1) einfügen. Ich werde dann erst mal ein bisschen sammeln und ordnen.
Ich finde, wir bewegen uns hier in so einem kleinen Kreis von Leuten, die sich schon ein bisschen kennen, und sollten mal wieder verstärkt auf Neuankömmlinge und deren Unterstützung achten. Auch deswegen möchte ich diese Link-Sammlung wieder einführen.
So, ich hoffe, ihr seid alle gesund und könnt heute Abend eine entspannte Zeit mit angenehmen Gästen und interessanten Unterhaltungen verbringen!
Alles Gute für die nächste Woche! Bleibt gesund!

Liebe Grüße, euer @double-u



Hier kommt die Gliederung