Diese Seite soll die Möglichkeit bieten, Fragen und Nachrichten zu hinterlassen, die sonst nirgendwo gut hinpassen würden.
This Page Shall Provide the Opportunity to Leave Questions and Messages which Would Not Fit Well in Any Other Context.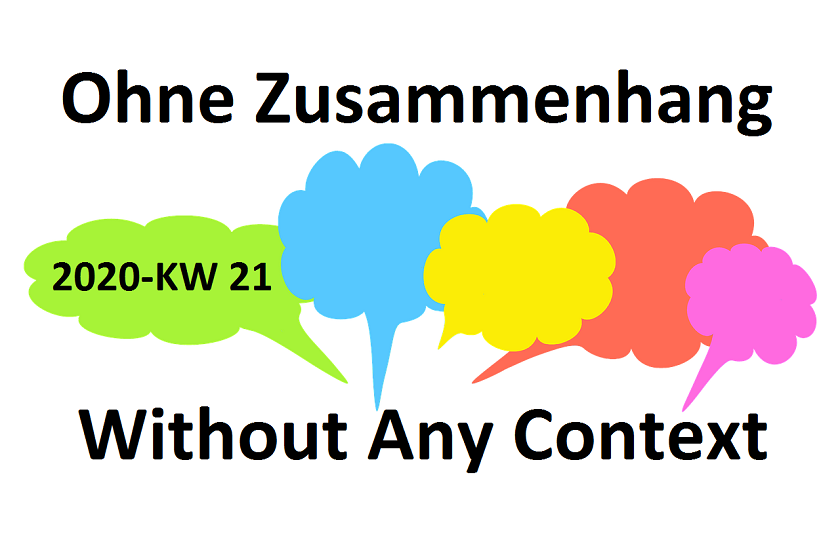 Bild mit Dank von pixabay

Liebe HIVE Freundinnen,
liebe HIVE Freunde,
liebe HIVE Stammgäste,

letzten Sonntag hatte ich euch ein Foto von der Ardèche gezeigt.
Heute seht ihr ein Foto von dem Gefährt, mit dem ich damals dort hin-
gekommen war.
Es ist eine BMW R25/3, Baujahr 1954 mit 13 PS.
Von Spöttern wurde dieses Motorrad auch "Gummikuh" genannt. Warum, weiß ich gar nicht so genau. Ich kann es nur vermuten. Vielleicht wegen ihrer Behäbigkeit; eventuell aber auch wegen der Gummischeibe, die ein Teil des Gelenks des Kardanantriebs war. Der Kardanantrieb war ja damals sehr ungewöhnlich und, ich glaube, nur bei zwei Marken eingebaut.
Mit ihren 13 PS schaffte sie so etwa 120 km/h. Also, mir reichte das völlig aus. Ich hatte mal über einen Sommer hinweg die Möglichkeit, so oft ich wollte, mit einer 650-er BMW des damaligen Freundes meiner Schwester zu fahren. Er war verreist und überließ mir sein Motorrad zur Nutzung. Nach ein paar Ausfahrten mit der 650-er bin ich gerne wieder auf meine behäbige Gummikuh gestiegen.
Wir waren damals nach Frankreich mit zwei R25/3 und zwei 250-er Yamaha gestartet. Die eine R25/3 zerlegte es mit Motorschaden schon auf der Hinfahrt noch in Deutschland. Sie durfte dann in einem ausgedienten Hühnerstall untergestellt werden und dort auf ihre Abholung nach unserer Reise warten.
Wir fuhren also zu viert auf drei Maschinen weiter. Daher war mein Motorrad auch so schwer bepackt, wie ihr das auf dem Foto sehen könnt. Ich habe einen Teil des Gepäcks meines Kumpels noch geladen, dessen Maschine aufgegeben hatte.
Auf dem Foto sieht man auch, dass meine Gummikuh an einen Mast angelehnt ist. Den Ständer hatte es bei einem Sturz weg gefetzt. Später riss es dann bei einem zweiten Sturz die Lampe ab, und nach einem weiteren Sturz war der Auspuff nur noch mit Draht provisorisch befestigt.
Irgendwann auf der Hinfahrt nach Frankreich wollte sie dann nicht mehr. Alle Symptome sprachen für eine gerissene Steuerkette oder ein gebrochenes Schloss der Steuerkette. Diese Kette liegt im Motor und treibt von der Kurbelwelle her die Nockenwelle an. Ich hatte alles Werkzeug dabei, baute den Motor aus und öffnete ihn. Und tatsächlich, das Schloss der Steuerkette war gebrochen. Zwei Kumpels fuhren in die nächst-
gelegene Stadt um ihr Glück zu versuchen, so ein Kettenschloss aufzutreiben. Die Chancen waren ganz schlecht, zumal es eine Tageszeit war, zu der alle Geschäfte schon geschlossen hatten. Die klingelten bei Werkstätten und Fahrradläden; alles ohne Erfolg. Durch Zufall lernten sie dann auf der Straße einen anderen Motorradfahrer kennen. Sie redeten über das Problem, und dieser Motorradfahrer wusste doch tatsächlich, dass seine auch so alte Norton das gleiche Kettenschloss hatte. Er lud meine Kumpels zu sich nachhause ein, baute dort den Motor seiner Norton aus, öffnete ihn, baute das ca. 2,5 cm große Kettenschloss aus und schenkte es meinen Kumpels. Nach vielen Stunden kamen die Zwei zurück. Ich baute meinen Motor wieder zusammen und ein, und es konnte weiter gehen.
So eine Hilfeleistung, wie die von dem Norton-Fahrer, war selbst unter Motorradfahrern sehr positiv außergewöhnlich. Ich kann euch aber sagen, dass ich mich später ähnlich aufwendig bei einem anderen Motorrad-
fahrer revanchieren konnte, dessen alte Maschine in Hanau ihren Geist aufgegeben hatte.
Nach dem Kettenschloss-Drama schaffte meine Maschine immerhin den Weg bis Südfrankreich und zurück bis zum Bodensee. Dort war dann auch für sie Schluss. Eine Ventilführung hatte es zerbröselt. Da war unterwegs nichts mehr zu machen, und sie fuhr mit meiner Begleitung im Zug das restliche Stück nachhause zurück.
Ich hoffe, meine kleine Motorrad-Geschichte war nun für die Mädels nicht zu technisch!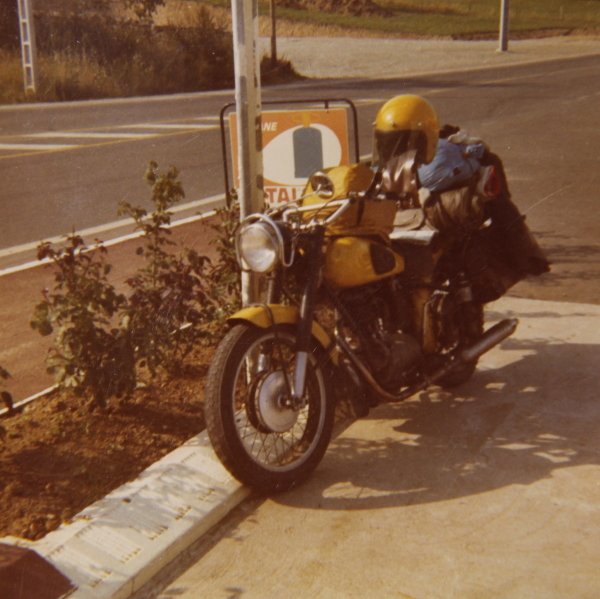 Einen tollen Abend wünsch' ich euch mit vielen netten Gästen, beste Stimmung und viele interessante Unterhaltungen!
Und eine schöne nächste Woche! Bleibt gesund!

Liebe Grüße, euer @double-u



Hier kommt die Gliederung