Diese Seite soll die Möglichkeit bieten, Fragen und Nachrichten zu hinterlassen, die sonst nirgendwo gut hinpassen würden.
This Page Shall Provide the Opportunity to Leave Questions and Messages which Would Not Fit Well in Any Other Context.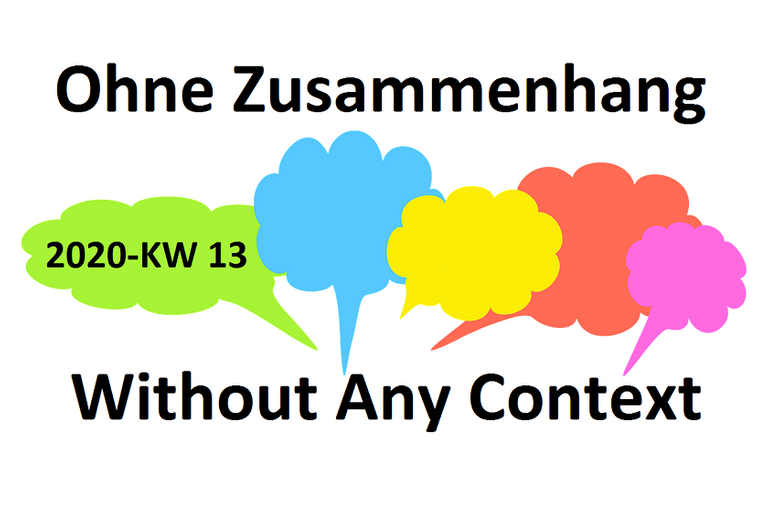 Bild mit Dank von pixabay
Dear English-speaking Friends,
if you scroll down, you will find the English version of my text.
 

Liebe HIVE Freundinnen,
liebe HIVE Freunde,
liebe Stammgäste,

ich hoffe, ihr seid alle immer noch gesund und wohlauf und habt euch nicht mit Corona angesteckt!
Auch hoffe ich, dass euer Umzug nach HIVE gut geklappt hat!
Auch unsere Kneipe ist nun hier ... im neuen Revier ;-)
Für mich war der Umzug erst ein bisschen holprig, da ich anscheinend wegen eines technischen Fehlers in der Airdrop-Ausschluss-Liste gelandet bin. Mein Proxy hatte nämlich nie für Sun-Zeugen abgestimmt. Ohne Airdrop wusste ich bis vorhin nicht, ob ich hier schon mit der Kneipe starten kann. Denn wenn Kneipe ... dann doch auch, wie gewohnt, mit viel Freibier! ;-)
Dann kam vorhin die Überraschung: Ich habe zum Glück viele freundliche und unterstützende Umzugshelfer, die Delegationen an unsere Kneipe in Gang gebracht haben.
Das hat mich unheimlich aufgebaut und auch wieder motiviert, denn ich war bis dahin schon ganz schön niedergeschlagen wegen dieses Fehlers, der mich da erwischt hatte.
Noch mal auch hier: Herzlichen Dank an @tufkat, @redpalestino und @twinner für euer engagiertes Kümmern und eure Delegationen! Vielen Dank auch an @condeas, der mir gestern schon HP delegieren wollte, ich ihm aber gesagt habe, er möchte bitte erst noch warten. Und noch herzlichen Dank Dank an @shaka und an @flugschwein, die sich auch mit schriftlichen Argumenten um die Behebung dieses Fehlers gekümmert haben. Ich hoffe, ich habe jetzt niemanden vergessen ;-)
Wow! Ihr seid alle einfach klasse! Dieser Zusammenhalt macht mein Pech, das ich hatte, mehr als wett! Das ist wie Geburtstag heute! ;-)
Ich hatte nun nicht viel Zeit, die Kneipe auf HIVE vollständig einzurichten, denn es war alles ein bisschen viel die letzten Tage mit dem HF und dem Umzug. Auch wegen des vielen Lesens zu Corona.
Also gibt es heute noch keine Kaminecke. Für den Biergarten ist es sowieso noch zu kalt. Also normale Kneipe mit den Kategorien "Unterhaltung" und "HIVE-Themen". Bitte achtet auf die mindestens eineinhalb Meter Abstand!
Ich finde, dass es meinen treuen Stammgästen gegenüber, die noch auf Steemit sind, nicht richtig und angebracht wäre, dort heute einfach nicht mehr zu posten. Ich möchte dort ja auch Bescheid sagen, dass die Kneipe umgezogen ist. Also wird heute die Kneipe (auch in abgespeckter Version) auch noch mal auf Steemit öffnen. Es sollen ja auch dort noch die Bierfässer ausgetrunken werden ;-) Ich vermute, dass nach diesem Sonntag, und wenn auf Steemit alle Bescheid wissen, bestimmt in der Zukunft noch weitere Gäste dann auch die HIVE-Kneipe besuchen werden ;-)
So, ich wünsch' euch einen tollen Abend am neuen Ort mit vielen interessanten Unterhaltungen! Bestimmt gibt es heute auch viele Fragen zu klären. Ich hoffe, es kommen viele Gäste.
Und alles Gute für die nächste Woche!

Liebe Grüße, euer @double-u



Englisch Version
Dear HIVE Friends,
I hope you are all still healthy and well and have not been infected with Corona!
I also hope that your move to HIVE went well!
Also our pub is here now ... in the new territory ;-)
For me the move was a little bit bumpy at first, because of a technical mistake in the Airdrop Exclusion List. My proxy had never voted for Sun witnesses. Without Airdrop, I didn't know until now if I could start with the pub here. Because if pub ... then also, as usual, with lots of free beer! ;-)
Then there was a surprise: Luckily I have many friendly and supportive moving helpers who got delegations to our pub going.
This has built me up tremendously and also motivated me again, because until then I was already quite depressed because of this mistake which had caught me there.
Here again: Many thanks to @tufkat, @redpalestino and @twinner for your dedicated care and your delegations! Many thanks also to @condeas, who wanted to delegate HP to me yesterday, but I told him that he would like to wait first. And many thanks to @shaka and @flugschwein, who also took care of this error with written arguments. I hope I have not forgotten anyone now ;-)
Wow! You are all simply great! This solidarity more than makes up for my bad luck I had! This is like a birthday today!)
I didn't have much time to set up the pub on HIVE completely, because it was all a bit much the last days with the HF and the move. Also because of all the reading about Corona.
So there is no fireplace corner yet. It is still too cold for the beer garden anyway. So normal pub with the categories "Entertainment" and "HIVE Topics". Please pay attention to the at least one and a half meter distance!
I think it would not be right and proper for my loyal regulars who are still on Steemit to simply not post there today. I would also like to let them know that the pub has moved. So today the pub (also in a slimmed down version) will open again on Steemit. The beer barrels will be drunk there as well ;-) I suppose that after this Sunday, and when everyone on Steemit knows about it, there will be more guests visiting the HIVE pub in the future ;-)
So, I wish you a great evening at the new place with many interesting conversations! I am sure there will be many questions to answer today. I hope that many guests will come.
And all the best for the next week!
Best wishes, your @double-u