Manta de algodón/ Cotton blanket - Fotografías y texto - Daily&Fresh (118/365)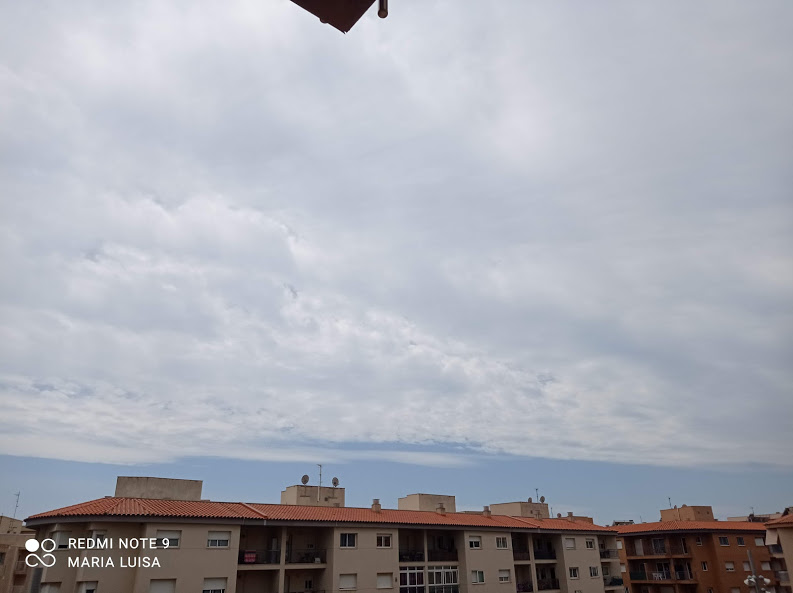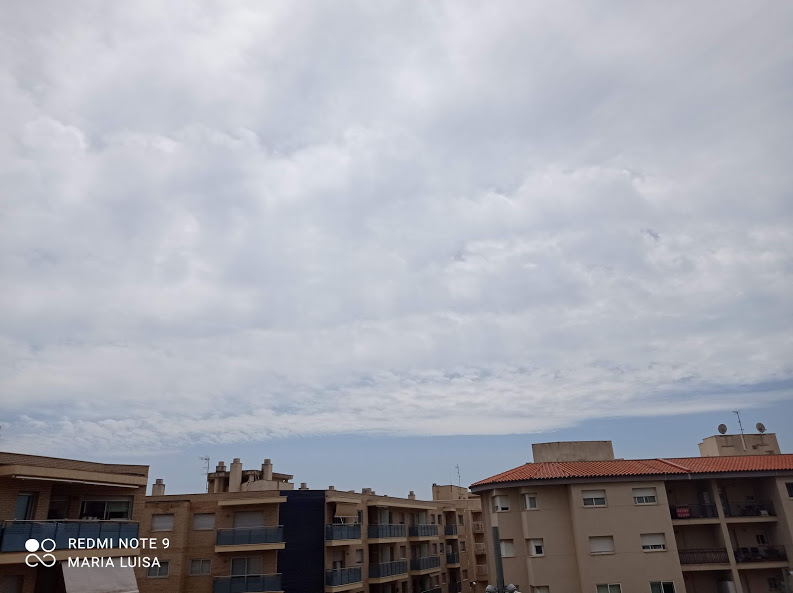 Cielos de blancas nubes. Hospitalet. Cataluña (Sureste)
Manta de algodón/ Cotton blanket
Una densa capa de nubes blancas, características del verano, a excepción de los días de chubascos, cubrió ayer los cielos de Hospitalet.
Al perder el sol su fuerza, alrededor de las diecisiete horas comenzó a soplar un viento de tormenta, pensé en una recia lluvia y tal vez tormenta eléctrica, pero no llovió; no obstante me impidieron dormir los rugidos del viento, que el patio interior del edificio suenan como alaridos.

Cubren el cielo
cual manta de algodón.
Nubes de estío.
A dense layer of white clouds, characteristic of summer, except for rainy days, covered the skies of Hospitalet yesterday. As the sun lost its strength, around seventeen hours a storm wind began to blow, I thought of a heavy rain and perhaps a thunderstorm, but it did not rain; However, the roars of the wind prevented me from sleeping, that the inner courtyard of the building sounds like screams.
Cover the sky
like a cotton blanket.
Summer clouds.

♠Para el texto en inglés, utilicé el Traductor de Google.
♥Mi amiga @sacra97 sigue la iniciativa Daily&Fresh de @gamer00, yo los sigo a ambos.
♥Las fotografías y los separadores de párrafos son de mi propiedad, puedo utilizarlos en otras publicaciones.
♥Publicación original de 
@mllg
♠ For the English text, I used Google Translate.♥ My friend @ sacra97 follows @ gamer00's Daily & Fresh, I follow both of them
♥The photograph and the paragraph separators are my property. Y could use them in other posts
♥ Original post by @mllg


GRACIAS POR LEER Y VALORAR MI PUBLICACIÓN
THANK YOU FOR READING AND VALUE MY POST



---
---