Como cada día, me afano por conseguir una fotografía que me cuente su historia.
La de hoy es muy especial. Esta imagen paso desapercibida para muchos pero yo intenté darle la importancia que merece. Espero sea de su agrado.
Like every day, I strive to get a photograph that tells me its story.
Today's is very special. This image went unnoticed by many but I tried to give it the importance it deserves. I hope you like it.
◾️◾️◾️◾️
---
Hoja exánime
atraída por la corriente
reposa entre estrellas
pintadas en la arena.
El mar te acaricia
lamiendo tus heridas
su frescura te conduce
a la evolución.

◾️◾️◾️◾️
Sheets
attracted by the current
rests among the stars
painted on the sand.
The sea caresses you
licking your wounds
its freshness leads you
to evolution.

---
Gracias a todos los que me han acompañado y animado a seguir a lo largo ya de estas 277 fotografías acompañadas de historias y poemas.
¡ánimo!
@sacra97 @mllg @sirenahippie @kismeri @lupega
Desde un principio esta iniciativa fue tomada del amigo @gamer00
que a su vez siguió la recomendación del profesor @lanzjoseg
Hoy somos muchos los que nos vamos sumando cada quien en su estilo a esta propuesta.


Translated with www.DeepL.com/Translator (free version)

Fotografía hecha con la cámara de mi teléfono móvil


Agradezco tus comentarios


Protege tu cuenta, cuida tus claves.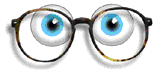 Incidente con mi cuenta @evagavilan