A Great News for Sunday: First Virtual Meet-Up with TEAM HIVE VIETNAM

Hey lovely people, I am so excited and can't wait to share with you this great news. We just have the first meet-up with our Hive Vietnam community this morning. Hooray!!! So good to finally meet and talk with people in the community.
Our team had been discussing recently about the possibility to have an offline meet-up for the team members in Da Nang, the center of Vietnam. However, we are not able to do so at the moment because of the pandemic is still not yet under control in the country.
On Saturday, while discussing about Hive and welcoming a new member, @trangbaby and @dodovietnam suggested we should do a quick online catch-up to get to know each other better. We were so thrilled and it didn't take long for nine of us to make a decision to join the quick catchup this morning.
As the virtual meeting was held in a short time, we didn't have a specific agenda on what we were going to talk about. Thanks to the guidance of @jacuzzi, we came up with an important topic to discuss - What can we do to support and grow the strong Hive Vietnam community? This is one of the things that we are all passionate about and would love to create seamless experiences for new members when joining Hive.
So below is a quick recap about our meeting today and what we will do in the next phase.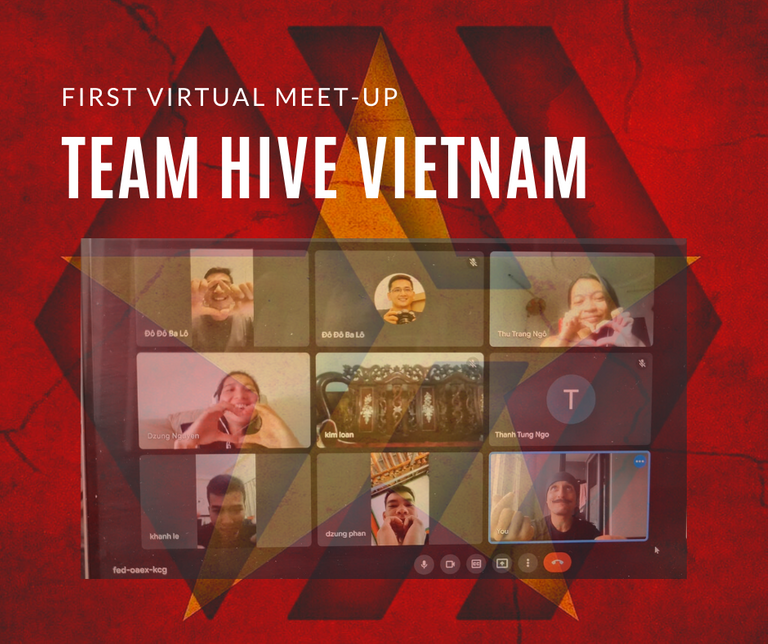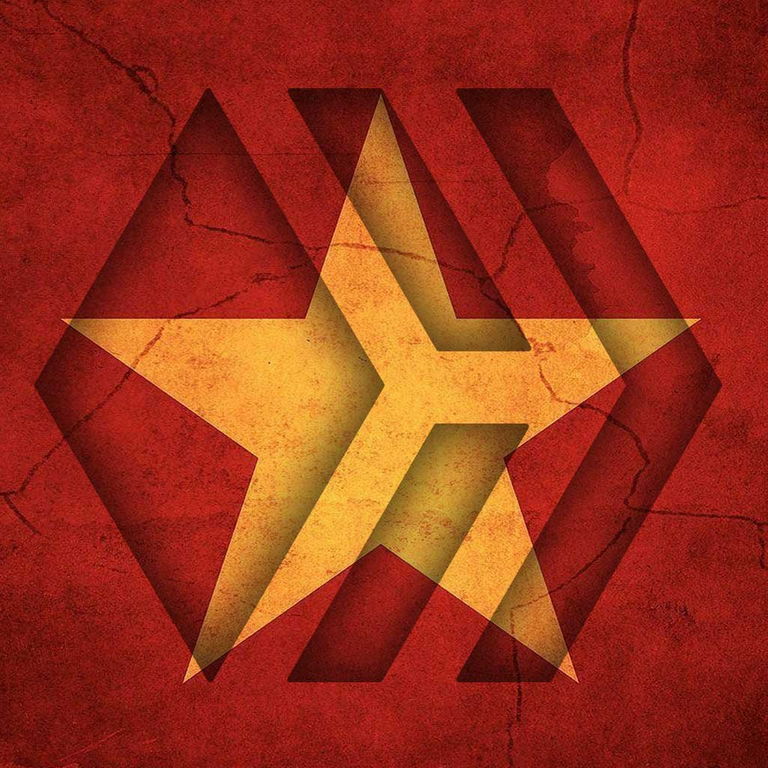 Logo designed by @jacuzzi
1. What can we do to grow & support our Hive Vietnam community
We all agree that it is important to provide support and guidance for our friends before and after joining Hive. So we talked about what we can do for:
Those who already joined Hive: We can create contests/challenges for people to write about their experiences in Vietnam to drive more subscribers and grow engagement --> This will be discussed further in other meetings and we will map out things we need to do to hold the contests.

Those who not yet joining Hive: This is the main focus for our team now. We are growing in numbers, however, the process to join Hive is not easy at all. So we are looking forward to creating an simple process specifically designed for Vietnamese people to learn about Hive, get motivated to sign up, eventually grow and thrive on this ecosystem.
To do it, we need to understand what the needs and challenges for our people are, any paint point or difficulties before and after signing up so we can support them.
We identify two groups in our friends circle who can be potential Hivers:
Those who know English and want to improve, especially in writing to get a better career or just to prepare for the exams. For this group, we can expand the audience to the IELTS or English groups on Facebook. In the long run, we can post in these groups to introduce about Hive.

For those who are good at English and also writing --> Seriously, why you not joining Hive yet??? Just kidding, every person will have different personal values and things that are important to them. We will work on how to address their needs with the benefits of being part of Hive.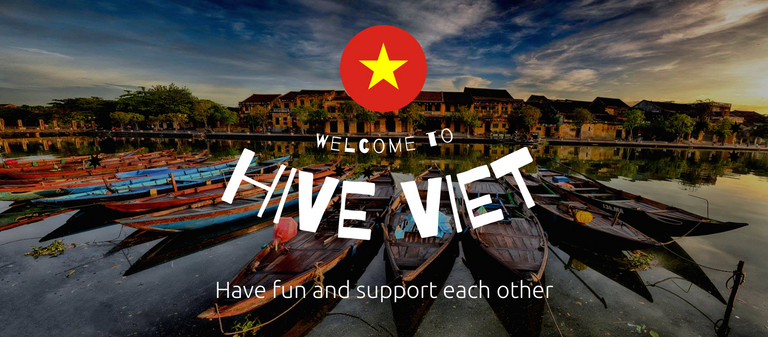 Picture taken by @whynotcamp
2. The next step...
As I mentioned earlier, at this step, we are going to focus on how to introduce Hive to a new person and what to do when onboarding them.
@dodovietnam will create tutorial videos on how to join Hive, set-by-step guideline to set up profiles and join communities. He will post the videos on our Hive Vietnam community once it is done --> With these tutorial video, the onboarding process for newbies will be easier. Thank you so much for your dedication and support Do Do

Do Do will also write an easy-to-understand post about how Hive model works with the support from Tim. We can use this article to explain for newbies on how the system works which will help to gain trust and motivate them.

At the same time, Dora and Trang will work on a guideline for newbies: what to do before joining, links to Do Do's videos when join and how to set up the profiles and join communities, and important reminders about plagiarism.

With Tim's suggestion, we are considering on the possibility of creating a proposal to attract funding for Vietnamese onboarding material --> the team will look at the Hive proposal system for more details.

We also discussed about translating some articles from other people into Vietnamese, and perhaps offering the original author a 50% beneficiary --> Start looking for great guides and reach out to the authors.
This was a great meeting and I couldn't thank everyone enough
for this opportunity to do this for our Hive Vietnam team. I am so excited and can't wait to work on our project. I know I should call it a day now but I have a favour to ask which will help us to understand the challenges when we talk about Hive to Vietnamese people. Can you guys please answer some of the questions below based on your own experiences? It will be a great help for us. Thank you.
a. What do you think when you first heard of Hive?
b. Why did you make the decision to join?
c. How is your experiences with the signing up process? Is there any difficulty/challenge that you would like to change to make your experience better?

Thank you so much everyone for joining the catchup today. If I miss anything, please let me know in the comment below @trangbaby @dodovietnam @jacuzzi @whynotcamp @kimloan @dung-huong and @tungphong.
---

Designed with Canva
About the Hive Vietnam Community group
This group is dedicated towards building a strong and thriving HIVE community in Vietnam.
You're welcome to post in Both Vietnamese or English in this group. For best engagement, we recommended posting both English and Vietnamese.
We are looking for moderators and community builders in both the North Central and South parts of Vietnam. Write to us if you would like to be considered.
Together we can build a strong vibrant community that promotes the Vietnamese people and the culture.
---
---
---