The moment of truth.
The moment of truth.
There is a saying that, no matter how you want to hide the truth, one day it will open, like this chimney, which, all summer, was hidden from our gaze behind the green branches of trees, but, with the arrival of autumn, the truth was reveale.
I saw such a deep meaning on one industrial street of our small town.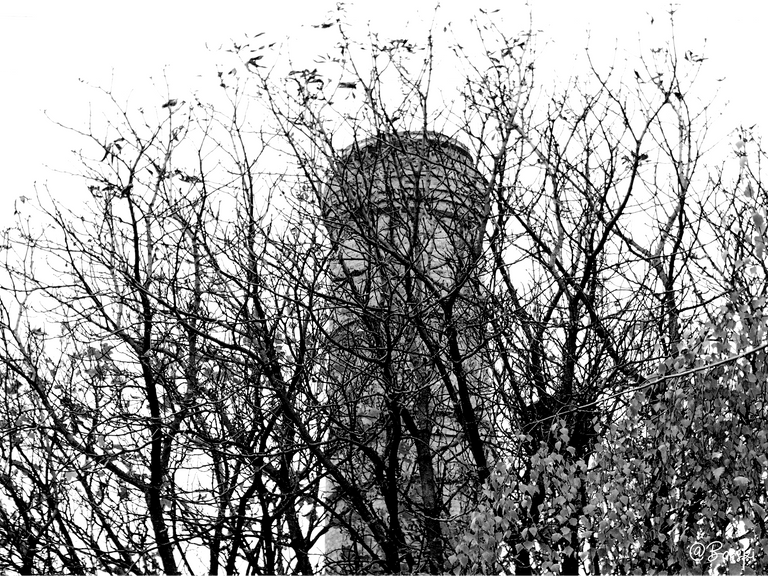 Photos taken with a Sony Cyber-shot DSC-HX300 camera
I edited a photo in the program PhotoDirector, which I also installed on my smartphone.
Author @barski
Ukraine
For my publications, I do not use stock photographs, it is fundamentally important for me to use photographs that I have made with my own hands for publication and I can name them - authorial work.
---
---