[Esp/Eng] C.C. PARQUE CARACAS | A dónde ir en Caracas | C.C. PARQUE CARACAS | Where to go in Caracas | Leogomez -LG

Entrada principal del C.C. Parque Caracas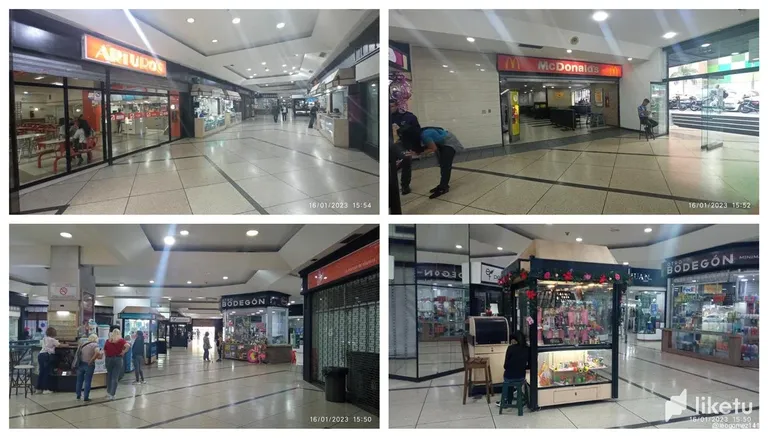 Primeras tiendas por la entrada principal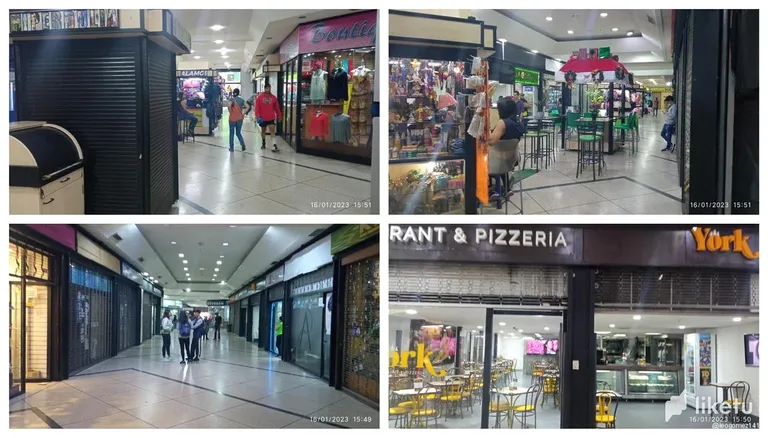 Tiendas de artículos variados y Restaurante & Pizzería YORK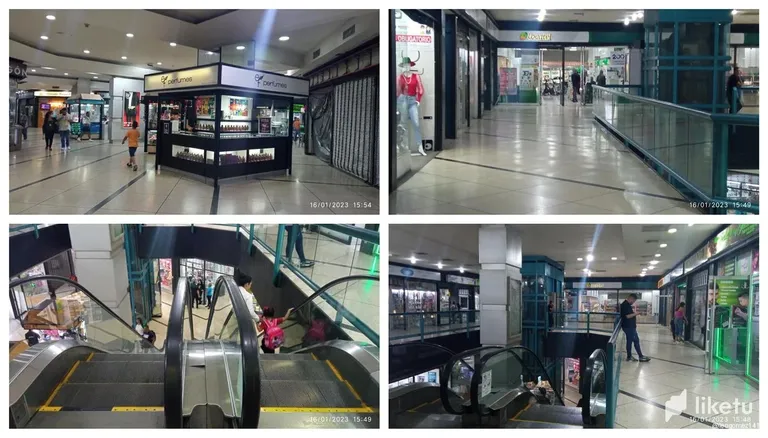 Tiendas y fondo del nivel superior del edificio - Escaleras mecánicas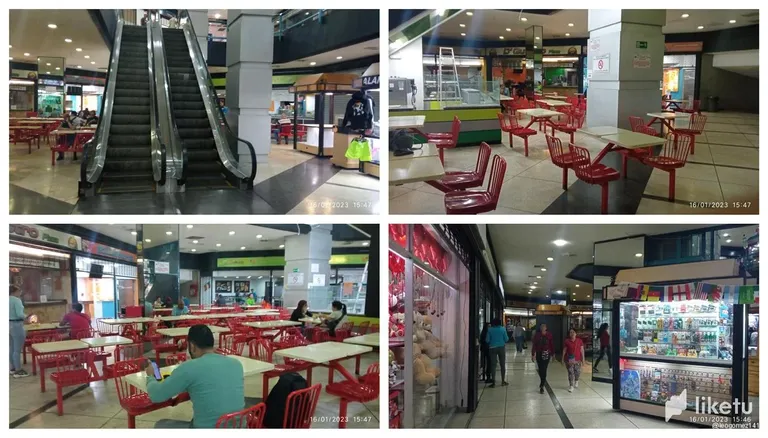 Escaleras mecánicas y Feria de Comida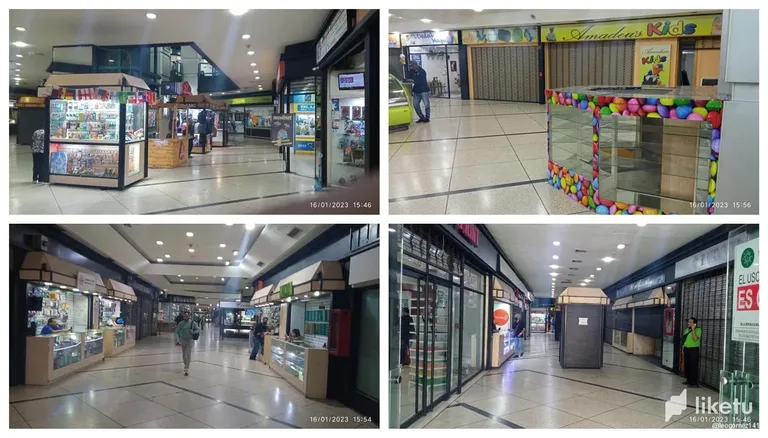 Tiendas del nivel inferior y salida/entrada posterior del edificio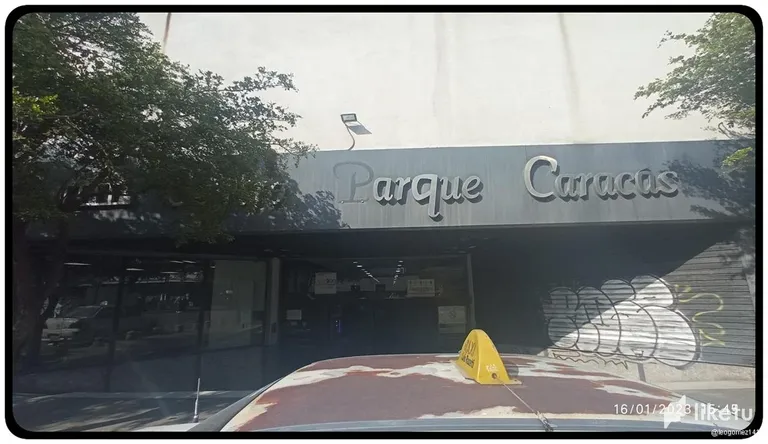 Fachada de la entrada/salida posterior del C. C.
CARACAS - FOTOBLOG Nº 04
CARACAS - PHOTOBLOG Nº 04
Saludos estimados amigos de la comunidad @liketu 🙋
Greetings dear friends of the community @liketu 🙋
Aquí vengo nuevamente con un capítulo de mi fotoblog sobre lugares de Caracas a dónde ir a visitar. Y en esta oportunidad quiero recomendarles el C. C. PARQUE CARACAS de la parroquia La Candelaria, el cual se encuentra ubicado entre las avenidas Este 0 y Este 2, y por la primera avenida mencionada está localizado frente al C. C. SAMBIL LA CANDELARIA.
Here I come again with a chapter of my photoblog about places to visit in Caracas. And this time I want to recommend the C. C. C. PARQUE CARACAS in the parish of La Candelaria, which is located between the avenues East 0 and East 2, and the first mentioned avenue is opposite the C. C. C. SAMBIL LA CANDELARIA.
En las primeras imágenes que les comparto les muestro la entrada/salida principal que está por la Av. Este 0 de la Candelaria. Ahí se pueden observar algunos locales comerciales de famosas cadenas como POLLOS ARTUROS (HELADOS MARCO POLO) y MC DONALDS.
In the first pictures that I share with you, I show you the main entrance/exit, which is located on the East Avenue 0 de la Candelaria. There you can see some commercial premises of famous chains such as POLLOS ARTUROS (MARCO POLO ice cream) and MC DONALDS.
Luego vamos viendo las tiendas de distintos ramos como: ropa, calzado, bisutería, artículos escolares, equipos tecnológicos como teléfonos móviles y computadoras... Se puede encontrar de todo lo que se espera encontrar dentro de un centro comercial de este tipo, y las tiendas tienen muy buen pinta.
Then we see the stores of different industries such as: clothing, shoes, jewelry, school supplies, technological equipment such as cell phones and computers..... You can find everything you would expect to find in a shopping center of this type, and the stores look very good.
Después, al fondo, vamos a llegar hasta unas escaleras mecánicas que dirigen hacia un nivel inferior, porque el centro comercial consta de dos niveles, y continuaremos viendo más tiendas en este nivel; pero especialmente quiero hacer notar una pequeña "FERIA DE COMIDA" donde se encuentran varias tiendas de comida rápida y bebidas. Muy bueno para recargar energías y continuar el paseo por todo el centro comercial.
Then, at the bottom, we will reach some escalators that will lead us to a lower level, because the mall is composed of two levels, and we will continue to see more shops on this level; but I want to note especially a small "FOOD FAIR" where there are several fast food and beverage shops. Very good to recharge and continue the walk through the mall.
Y ya al final les muestro las tiendas que quedan en dirección hacia la salida/entrada posterior que da hacia la Av. Este 2 de la zona. Allí se pueden ver, ya casi en la salida, tiendas de accesorios para teléfonos móviles, entre otras. En este punto finaliza nuestro recorrido y podrán notar que la fachada de esta entrada/salida del centro comercial no está muy vistosa coma la principal; pero a pesar de ello el interior del edifico es otra cosa muy diferente. Así que es un buen lugar a donde ir en Caracas. Espero que les haya gustado.
And at the end, I show you the stores that are in the direction of the rear exit/entrance that faces East Avenue 2 of the area. There you can see, almost at the exit, cell phone accessory stores, among others. At this point our tour ends, and you will notice that the facade of this entrance/exit of the mall is not as colorful as the main one; but nevertheless the interior of the building is something very different. So it is a good place to go in Caracas. I hope you liked it.
Yo me despido hasta la próxima 👋
I'll say goodbye until next time 👋
Translated with www.DeepL.com/Translator (free version)
YOUTUBE - TWITTER - INSTAGRAM
---
For the best experience view this post on Liketu
---
---