This is a fantasy story. A story of war and scars.
I'll never make it home alive.
I still remember the day I decided to enlist. One of the few volunteers in my small town in the province of Ferrara. We were all full of patriotic feelings but few of us decided to leave for the front. The war was just around the corner and for many it was just an empty word that we had read somewhere or heard from the stories of the elders.
No story, no matter how bloody it was, came even close to what I would experience in the first person during my experience in the field.
When the head of a companion, friend, explodes in front of you, or when you see bodies blown up by rudimentary ordnance placed between you and the earth, all you can think about is when you are going to jump, when your head is going to be pierced by a rifle shot.
I've thought so many times about escape, desertion, conscientious objection.
I never had the courage to do it, to abandon other young people, other fathers, other brothers, other children to fight for me.
Nothing unites you more than war. If you have lived in the trenches with other people those will automatically be blood brothers and in blood, all your life.
No doubt about that. Even the biggest dickhead will become your brother. To him you have entrusted your own life and he has entrusted yours, over and over again, without interruption.
Many have returned home, some without a leg, some without hearing or with eyes devastated by debris. Others returned early but inside a wooden coffin.
I always hoped that when the war was over I would return home smiling and triumphant, greeted by a crowd screaming my name.
During those 18 months I had to change my mind radically. The only thought that continually brushed against me was to return home in one piece, without being "protected" by a wooden coffin. I no longer cared about the screams of the festive crowd, I no longer cared about the plaques and medals in my honour, I no longer cared about the fate of the war. My country, my country could have won or lost that war, I wouldn't have cared at all. There are no winners in war, only deaths, destruction, psychological devastation, mothers, wives and children in constant prayer.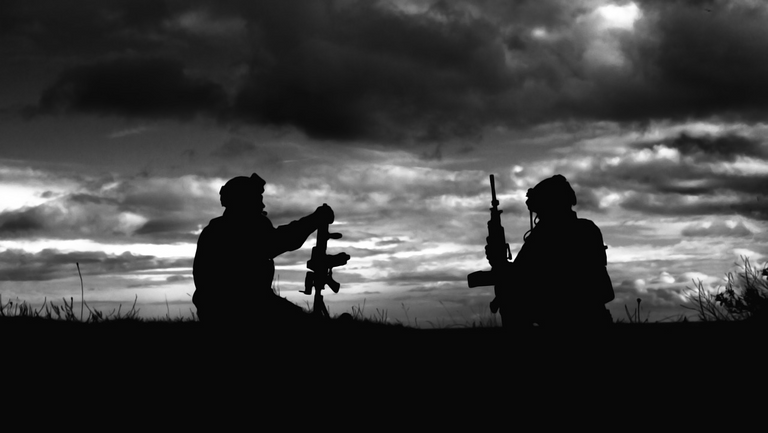 I'm here to tell those moments.
I'm alive. Half.
My heart is not the same. My mind is not the same. I'm not the same.
I remember my comrades who died at the front and I spend a lot of time with those who came back halved, like me. Without a limb or less sense or simply with nightmares that don't let you sleep in peace even one night.
Violence has become a part of me, of us.
The bottle is our mistress, wife, favorite daughter. It's the only one that can bring us any relief.
Our mistresses, wives and daughters forced to endure all this, forced to suffer the physical and psychological blows of us veterans, live the real war now.
The war is over.
The war is over.
That's what they say.
Not for us, not for me.
He never came back from that trench that saved my life by killing me a thousand times.