Hello, Hive Community and All Friends!
It's me moeenali here again with a new post in which i am going to share the new card and my daily quest and other leagues info with you guys so my today's card is the truthspeaker.
TRUTHSPEAKER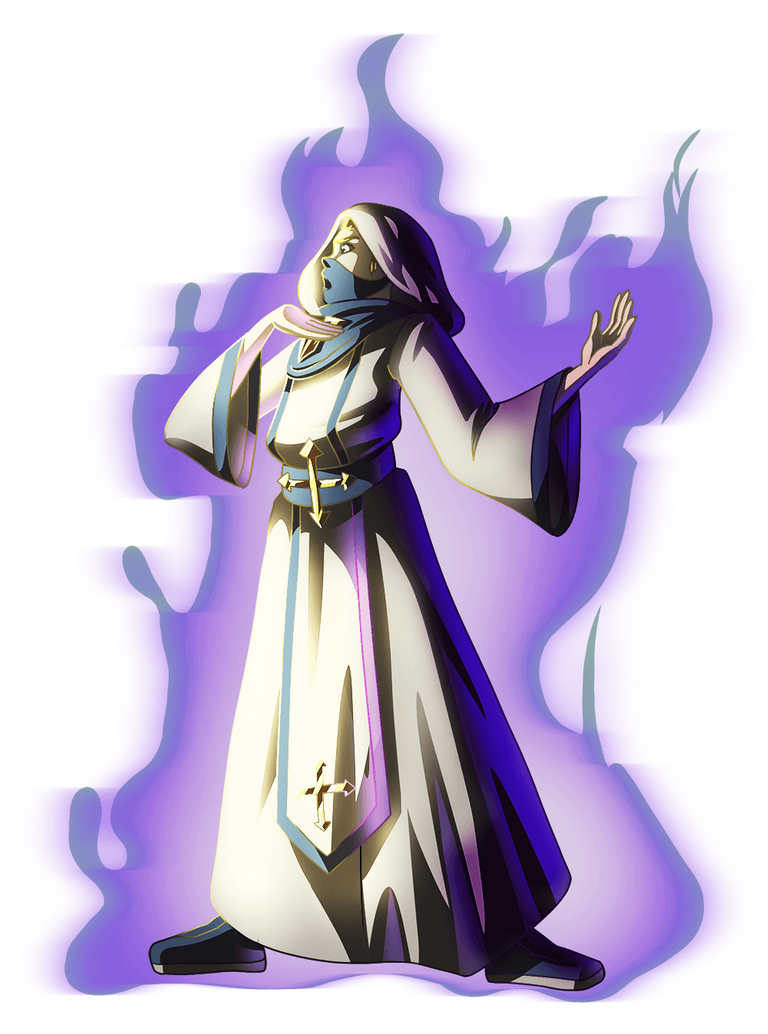 The most mysterious of Khymian priests, Truthspeakers are warriors of prayer. Communication is their main field of study, and through their prayers they are given the ability to speak in every languageRead more
Do you like the protection ability? either from monster or summoner. Of course yes everyone wants to get some protection in different ruleset like it is needed in the armor ruleset where magic and other melee and ranged attack monsters need to hit the armor before reducing the health of enemy monsters right so in that ruleset we need protection that gives us additional armors to all of our monsters.

MARKET AND ABILITIES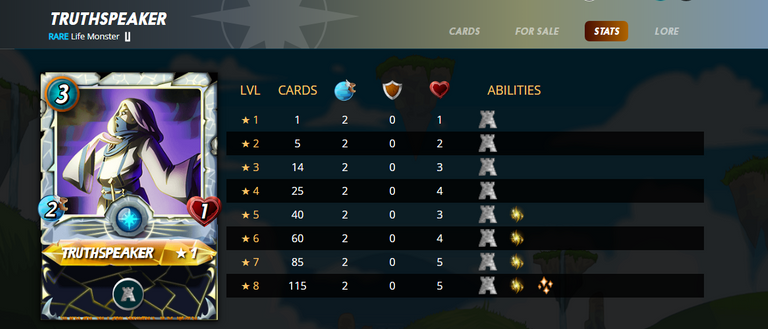 Here we will talk about the market price of this monster and the abilities currently the circulation of this card is a bit high like round about 10k plus in the market in which i am currently holding 9 BCX of this card and can be traded at $0.06 per BCX it means that you can get the level 5 monster is at $3.19 which is currently cheaper than other cards. Well, this one is a rare card but i love the epic one from the life family that also gives protection to all of our monsters but that one is a bit expensive because of its epic rarity and hope i will buy that one soon because it has the magic attack ability.

LEAGUE UNLOCKED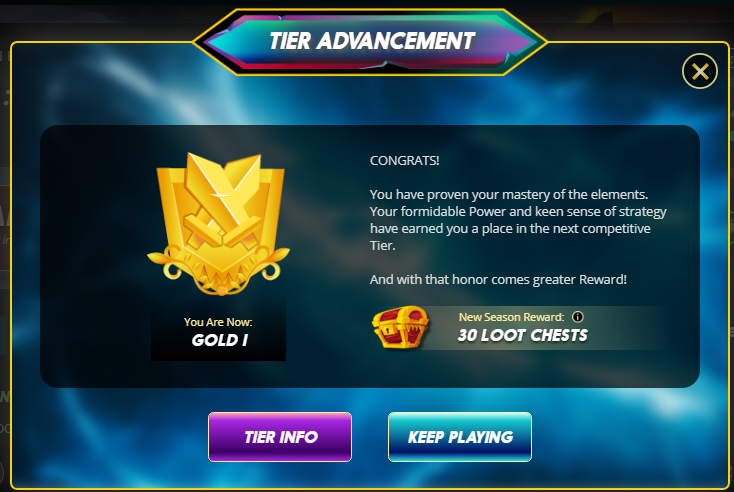 Finally just entered into the Gold 1 league yesterday with 2500 plus rating and also claimed the rewards of quest in that league so here you can see the league info including the season end loot chest and also still 9 days are remaining in the current season so i can easily reach the max tire in this season also.

QUEST REWARDS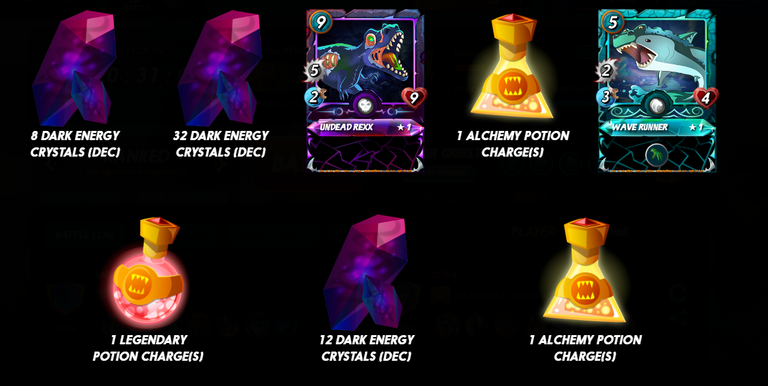 Here are the quest rewards that i claimed after completing the quest with the water splinter and with gold 1 league soon the next league will be unlocked in two days and will be jumping to the diamond league so here you can see the reward cards includng two common cards and some dec with potion charges.

PACK FROM QUEST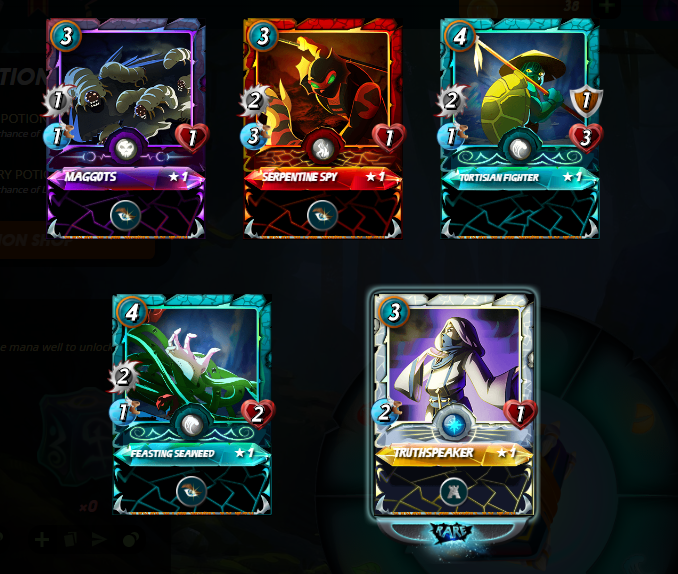 Here is the pack opening got from yesterday's quest completion and you can see the cards from this pack opening getting one rare and other common cards including 3 opportunities, 1 melee attack, one protection ability card from this pack hope will get something better in more packs opening.


All images are from the Splinterlands website

If you are new to this game then signup here to play the game click here for signup
---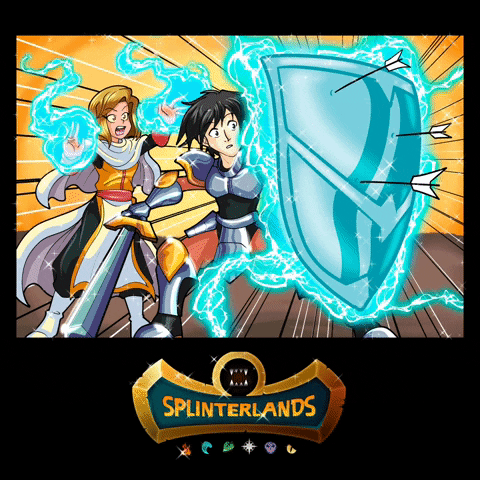 ---
Thanks For visiting my Blog
Best Regards @moeenali