Greeting Splinterland warriors!
I hope you will be fine and blessed today i am here again with another post of splinterlands in which i am going to share the quest rewards of today along with a life summoner that i got from the pack opening.
MOTHER KHALA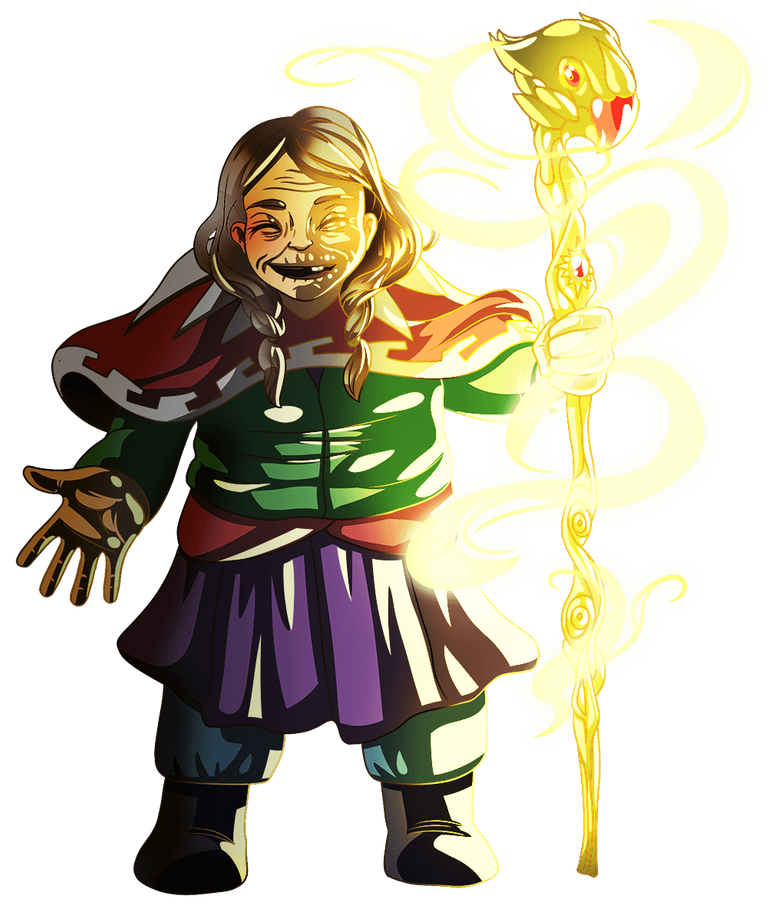 At nearly eighty years old, Mother Khala is the oldest practicing summoner of Khymeria. Khala always wears a smile, and even in tournament battle she hums and whistles happy tunes to herself. She wears heavy knit clothing of various bright colors and carries a hand carved staff that seems to be the source of many of her magical powersSplinterlands
Currently, i am using the beta life summoner which one also not yet upgraded and only at level 3 so all the mother khala summoners i got from pack so far i sent all of them to my brother and he is using it at level 3 so i don't have any upgraded summoner of life but got this one today that i will also send to my brother if he needs to upgrade it to level 4. However, as compared to beta life summoner the mother khala is also good but not that much because this one only increasing one life to all friendly monsters but the beta life summoner will give you armor which would be better and useful in the armor ruleset where magic ability need to hit the armor before reducing the health of an enemy monsters.

MY INVESTMENT AND MARKET PRICE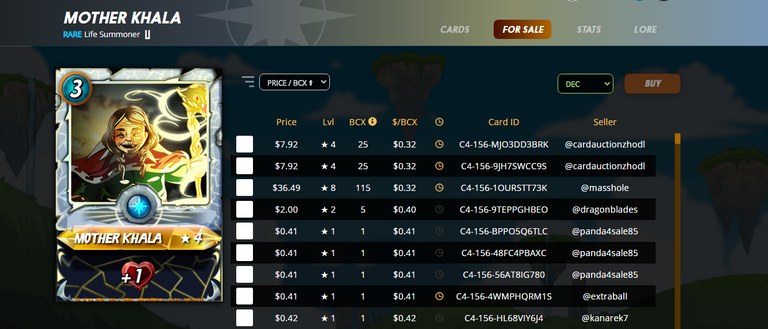 I remember the day when i sold a rare gold foil mother khala at level 2 cheaply with only $1.5 price or below when i got it from the starting days of my splinterlands game that time i was not aware of the market prices even don't have upgraded cards etc. Well, everything takes time to learn it thoroughly and also need investment to make it useful. By the way today i just bought round about 50k plus dec with my hive today because the dec price just drop below from 0.002 so i just grab some of the dec tokens and will hold it for sometime.

QUEST REWARDS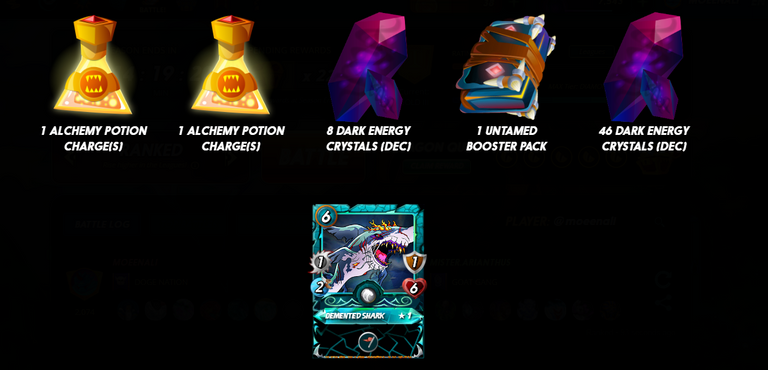 The new season has already started and its a big headache for me now a days to win the battles from high level and upgraded players in starting days and that is the big reason to stuck in lower leagues like still in gold 3 not yet touched the gold 2 league so far. By the way i played a lot today but still did not crossed the gold 3 league. However, it was a quest with the dragon splinter and i completed easily but after that i played some more battle to reach there but still it was not possible and then i claimed the quest rewards with the gold 3 league which is not so good but i got a pack also which makes it better for today.

PACK RESULT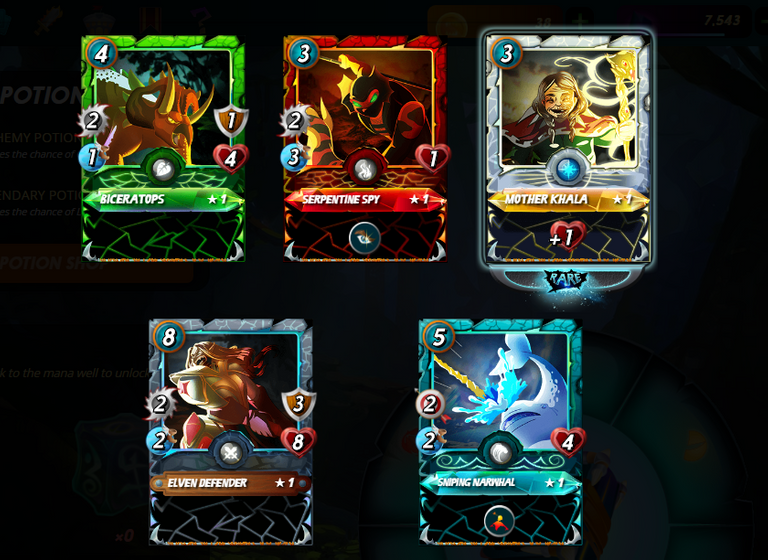 When i got a pack from the quest rewards i checked the price of pack in hive-engine market and i sent it to hive-engine market to sell it for hivep. I thought that it would be a better idea to buy dec with untamed tokens and upgrade your favorite card but the price of dec was also too low because of the hive pump so i moved it back to my account and opened it and got these cards including one rare and 4 common card which are almost available at higher level in my account instead of the mother khala summoner which is only one BCX.

DEC INVESTMENT
Because of the untamed pack price checking i compared the price of dec also and bought some of the dec tokens at below 0.002 swap.hive and grab 50k plus dec tokens worth of $30+ and 100+ hive investment. However, i don't know if it is a good or not but i bought it if the price of dec increased it will benefited me to get more hive and if not then i will upgrade my cards with dec tokens even if not i will hold it for the airdrop because i have 600 packs eligible so if more packs neeeded for eligiblity of the airdrop getting a legendary summoner so i will buy some more packs in a bulk soon.


All images are from the Splinterlands website

If you are new to this game then signup here to play the game click here for signup
---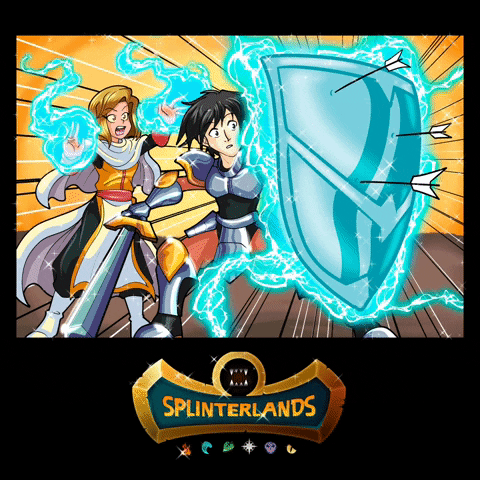 ---
Thanks For visiting my Blog
Best Regards @moeenali