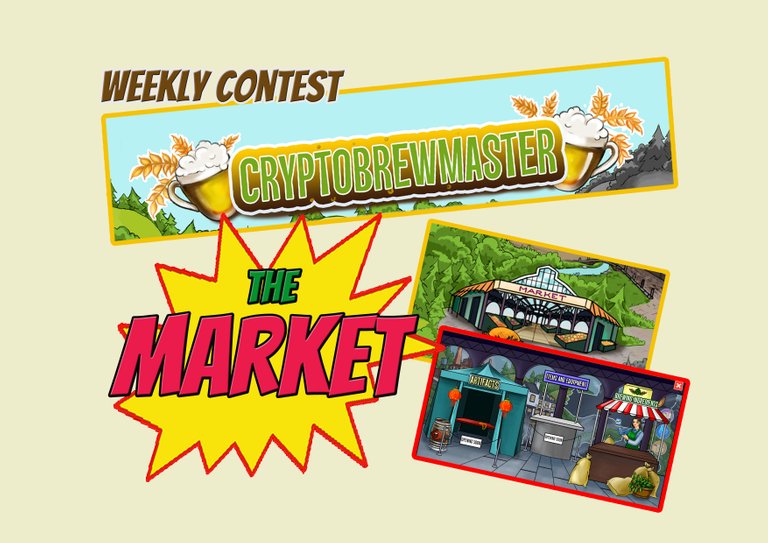 Images owned by Cryptobrewmaster - Font used is Open Source - edit by @libertycrypto27
---
Hello friends,
today there is a new feature on Cryptobrewmaster.
The Market has been introduced in the game.
The Market is the area of the game where players can sell to other players the beers produced or the individual ingredients to produce the beers.
---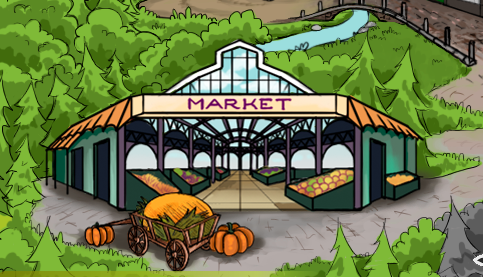 ---
The Market
---
In the Cryptobrewmaster Marketplace there are three areas:
Artifacts
Items and Equipment
Brewing Ingredients
---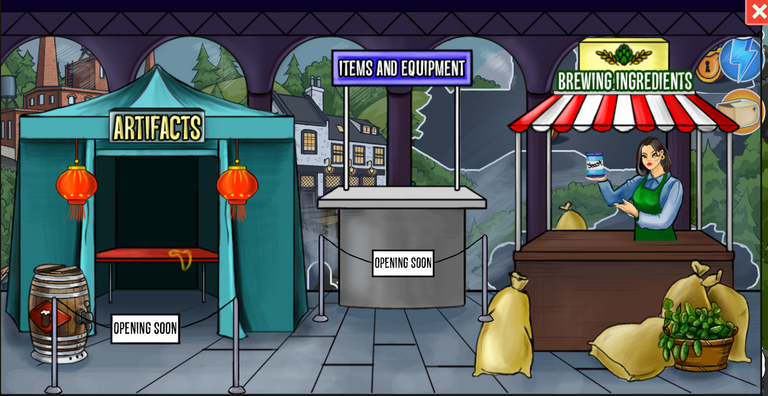 ---
The only active area is the Brewing Ingredients area.
Within this area is possible:
buy and sell ingredients
buy and sell beers
---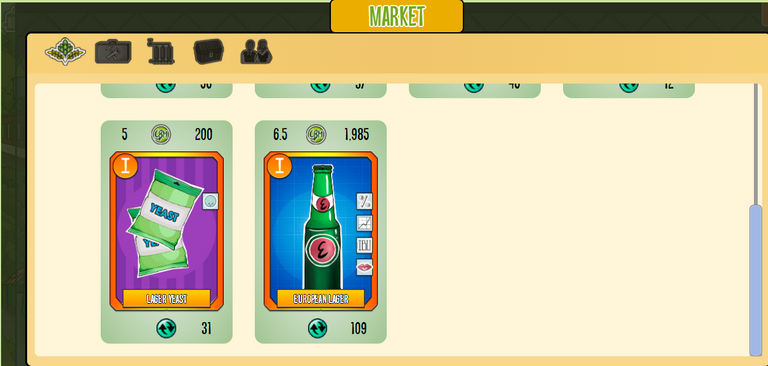 ---
If you want to sell an ingredient you have to click on the image of the ingredient.
---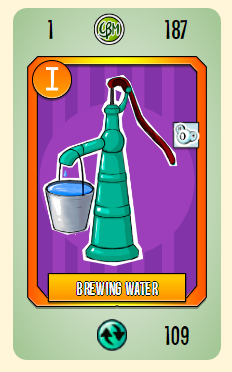 ---
On the next screen you have to click on the blue button with the words MY SALES.
---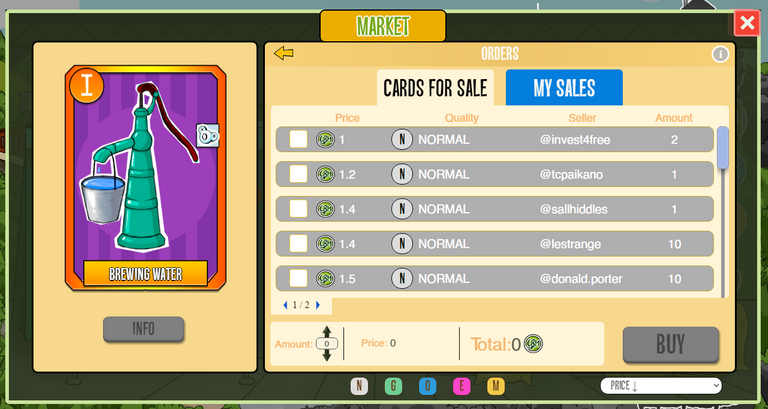 ---
Click on the green button with the words SELL CARDS.
---

---
The following screen will open.
---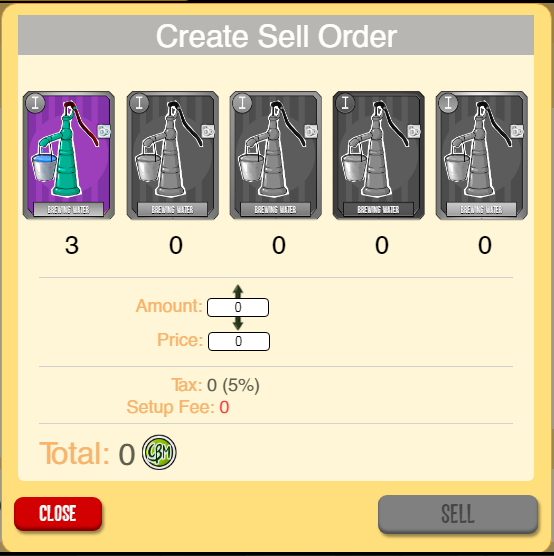 ---
Now you can choose:
Amount: the number of ingredients you want to sell
Price: the selling price of the single ingredient.
To complete the operation you have to click on the green button with the writing SELL
For example, if I decide to sell my three Brewing Water ingredients for the price of 1 CBM I have to enter the data shown in the image below.
---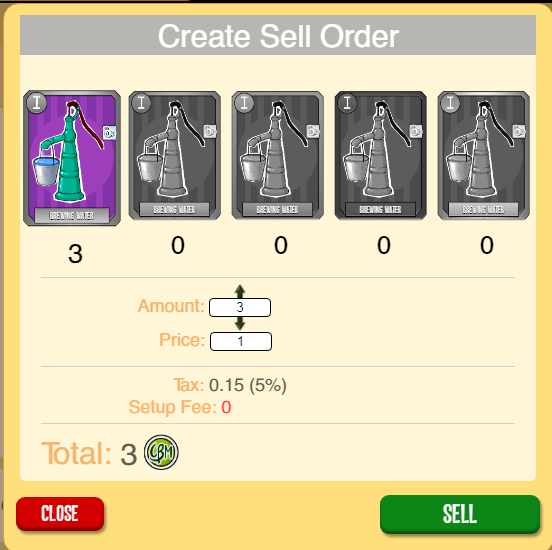 ---
If I find buyers, I will receive 2.85 CBM (3 CBM - 5% fee).
---
Considerations and some perplexities
---
The market has just been introduced into the game and the prices of both ingredients and beers are very high so they are absolutely not convenient to buy but the market is an important element in any decentralized game and I am glad it has been introduced.
Some doubts remain about the current usefulness of the Market.
---
Why should I buy a beer or an ingredient from the market?
---
The problem with the Cryptobrewmaster game is all contained in this question.
There can be three logical answers to the question asked:
1. I buy the ingredients because their total cost is lower than the price of the beer produced with their use.
The way the game is structured, no one has any interest in selling a group of ingredients at prices lower than the price of beer that can be obtained from the combination of the same ingredients.
2. I buy a beer from the market because the price is lower than the selling price in the Pub.
Who has an interest in selling a beer at a lower price than the market price when they can sell it now and get more?
3. I buy a beer or ingredients with the objective of entering the award-winning positions in the event rankings.
This is the only motivation that could justify the purchase of an element of the game at a price higher than the market value.
From the events you win ingredients and except in very rare cases buying a beer or an ingredient does not justify the purchase.


---
Conclusion
---
Participating in daily missions with paid ingredients is not convenient
Buying ingredients or beers from the market is almost never convenient.
The market is a nice novelty but it is not useful without adequate incentives that can be obtained from the event rankings.
Cryptobrewmaster is a good game that has potential because it has nice graphics and the idea behind the game is original but at the moment it's not much fun and in the long run it can get a bit boring.
For this reason I hope that the developers will complete the game and introduce other new features.
I continue my brewing activity but using only the free ingredients that can be obtained from the completion of the daily missions.
---
If you decide to register at Cryptobrewmaster, you can do so from this link:
.
https://www.cryptobrewmaster.io/game/invite?ref=e877b826db7c483e8865bfc43ae31fdb&code=AlphaBonus
of course if you like to use my refferal link... :)
other you can go directly to the game site from this link:
.
https://www.cryptobrewmaster.io/
.
---

---

---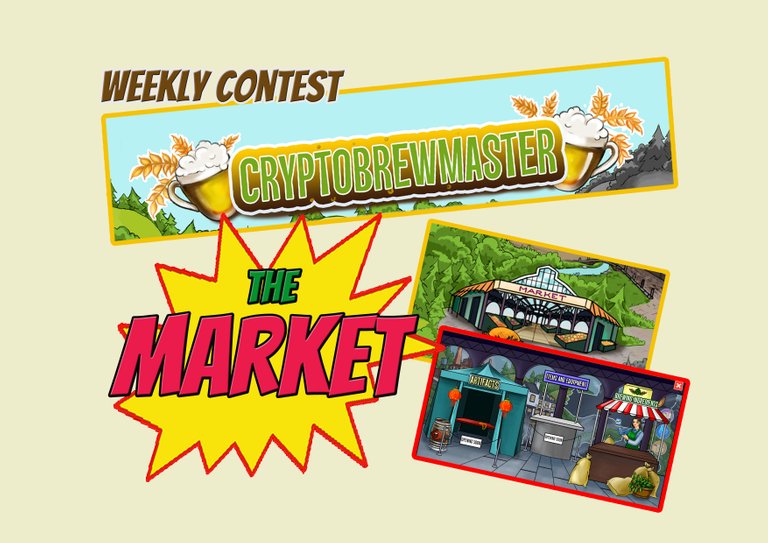 Images owned by Cryptobrewmaster - Font used is Open Source - edit by @libertycrypto27
---
Ciao amici,
oggi c'è una novità su Cryptobrewmaster.
E' stato introdotto nel gioco il Market.
Il Market è l'area del gioco dove i giocatori possono vendere ad altri giocatori le birre prodotte oppure i singoli ingredienti per produrre le birre.
---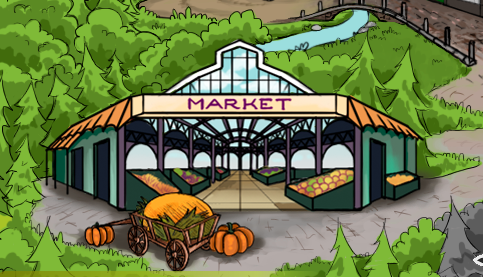 ---
---
Il Mercato
---
Nel Mercato di Cryptobrewmaster ci sono tre aree:
Artifacts
Items and Equipment
Brewing Ingredients
---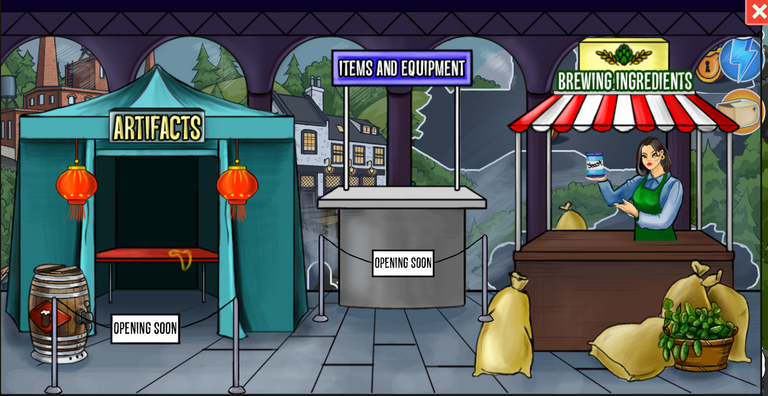 ---
L'unica area attiva è l'area Brewing Ingredients.
All'interno di quest'area è possibile:
comprare e vendere ingredienti
comprare e vendere birre
---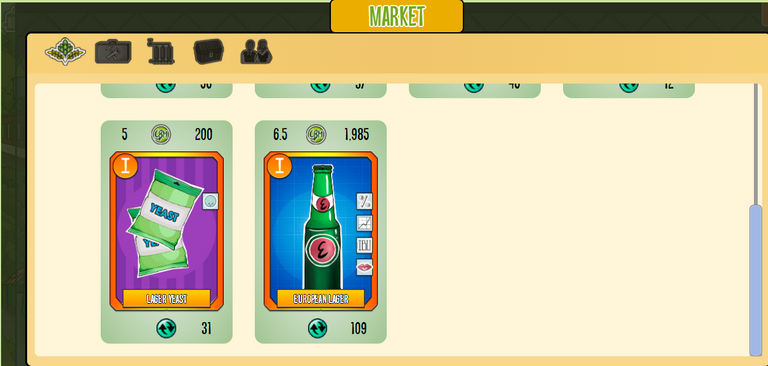 ---
Se vuoi vendere un ingrediente devi cliccare sull'immagine dell'ingrediente.
---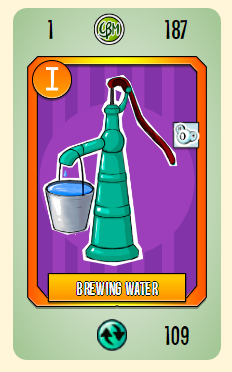 ---
Nella schermata successiva devi cliccare sul bottone blu con la scritta MY SALES.
---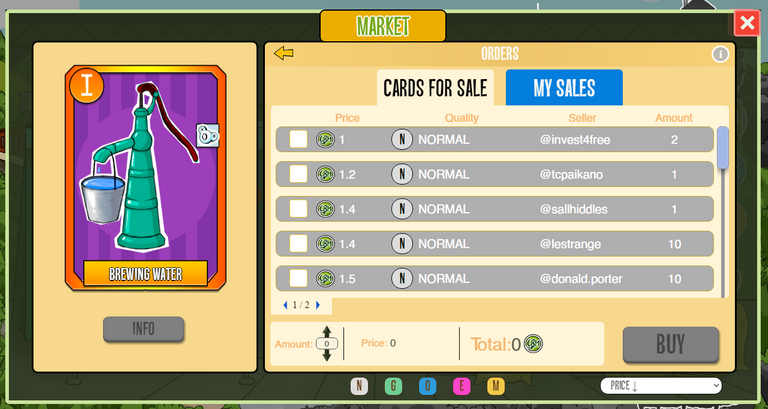 ---
Fai click sul bottone verde con la scritta SELL CARDS
---

---
Si aprirà la seguente schermata.
---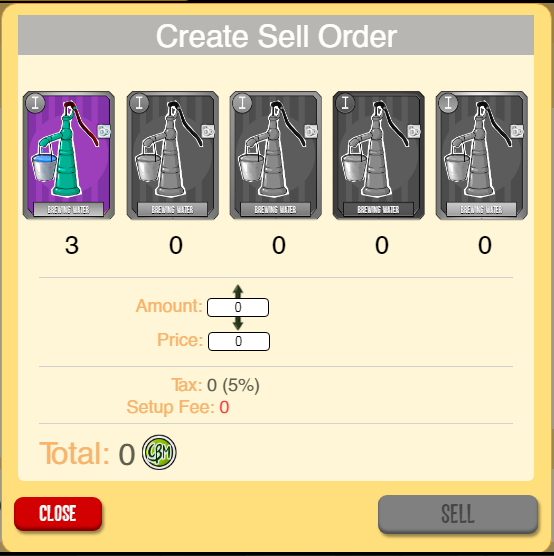 ---
Ora puoi scegliere:
Amount: il numero di ingredienti che vuoi vendere
Price: il prezzo di vendita del singolo ingrediente.
E per completare l'operazione devi cliccare sul bottone verde con la scirtta SELL
Ad esempio se io decido di vendere i miei tre ingredienti Brewing Water al prezzo di 1 CBM devo inserire i dati indicati nell'immagine seguente.
---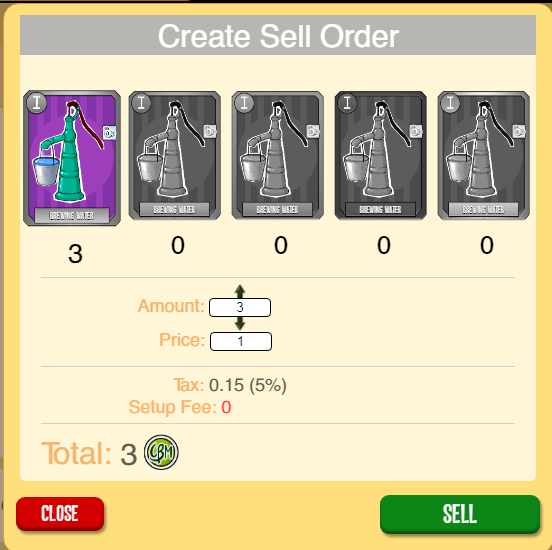 ---
Se troverò degli acquirenti riceverò 2.85 CBM (3 CBM - tassa 5%)
---
Considerazioni e alcune perplessità
---
Il mercato è appena stato introdotto nel gioco e i prezzi sia degli ingredienti che delle birre sono molto alti e quindi sono assolutamente non convenienti da acquistare ma il mercato è un elemento importante in ogni gioco decentralizzato e sono contento che sia stato introdotto.
Rimangono alcune perplessità sull'utilità attuale del Mercato.
---
Perchè dovrei comprare una birra o un ingrediente dal mercato?
---
Il problema del gioco di Cryptobrewmaster è racchiuso tutto in questa domanda.
Alla domanda posta ci possono essere tre risposte logiche:
1. Compro gli ingredienti perchè il totale del loro costo è inferiore al prezzo della birra prodotta con il loro utilizzo.
Per come è strutturato il gioco nessuno ha interesse a vendere un gruppo di ingredienti a prezzi più bassi del prezzo della birra che si può ottenere dalla combinazione degli stessi ingredienti.
2. Compro una birra dal mercato perchè il prezzo è inferiore al prezzo di vendita nel Pub.
Chi ha interesse a vendere una birra ad un prezzo inferiore rispetto al prezzo di mercato quando può venderla subito e ottenere di più?
3. Compro una birra o gli ingredienti con lo scopo di entrare tra le posizioni premiate delle classifiche degli eventi.
Questa è l'unica motivazione che potrebbe giustificare la vendita/acquisto di un elemento del gioco ad un prezzo inferiore rispetto al valore di mercato.
Dagli eventi si vincono ingredienti e tranne in rarissimi casi comprare una birra o un ingrediente non giustifica l'acquisto.


---
Conclusione
---
partecipare alle missioni giornaliere con ingredienti a pagamento non è conveniente
comprare ingredienti o birre dal mercato non è quasi mai conveniente
Il mercato è una bella novità ma manca di utilità senza adeguati incentivi ottenibili dalle classifiche degli eventi.
Cryptobrewmaster è un buon gioco che ha potenziale perchè ha una bella grafica e l'idea alla base del gioco è originale ma allo stato attuale non è molto divertente e alla lunga può diventare un pò noioso.
Per questo motivo spero che gli sviluppatori completino il gioco e introducano altre novità.
Io continuo la mia attività di produzione di birra ma utilizzando esclusivamente gli ingredienti gratuiti ottenibili dal completamento delle missioni giornaliere.
---
Cryptobrewmaster è un gioco Free Risk che non richiede nessun costo d'iscrizione e per questo motivo è un gioco che che consiglio a tutti!
Non consiglio invece l'acquisto degli ingredienti a pagamento perchè il valore degli ingredienti a pagamento è superiore in media al valore della birra prodotta.
Come specificato più volte dagli stessi autori del gioco, Cryptobrewmaster è un gioco e non è un investimento e per questo motivo non consiglio l'investimento in token CBM perchè le decisioni e i cambiamenti alle dinamiche di gioco possono essere presi in qualunque momento e con poco preavviso.
---
Se decidi di registrarti a Cryptobrewmaster, puoi farlo da questo link:
https://www.cryptobrewmaster.io/game/invite?ref=e877b826db7c483e8865bfc43ae31fdb&code=AlphaBonus
ovviamente se hai piacere ad usare il mio refferal link... :)
altrimenti puoi andare direttamente sul sito del gioco da questo link:
https://www.cryptobrewmaster.io/
---
---