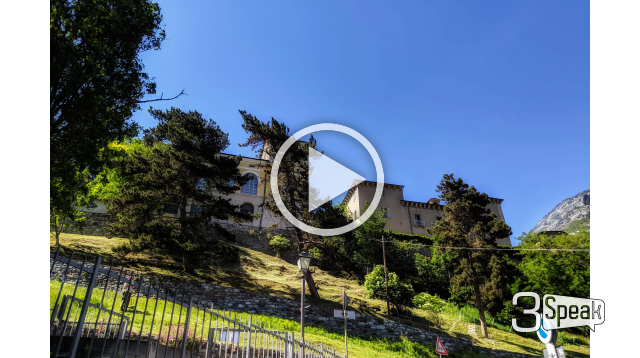 ---
---
Hey buddies!

A few days ago I tried to show you the inside of a castle's park in my village, but unfortunately I was not successful and I had only to to show you what was around, a place almost secret and without many people around, if you are curious click here to see what I'm talking about.
Well, a few days later I made it, I entered the park and I shot this new one where you will see every accessible part of it, oh yes, because "unfortunately" the Castle, from 18th century, is private and therefore you can't absolutely enter inside, its park is open to public with scheduled hours and days quite, and they are not a lot. The Countess who owns it has decided to open it to people after years of "battles" with the municipality.
So, we are lucky to be able to see it, although it's not very big, you can see it all on foot in a few minutes walking fast. I walked around it quite calmly, to show it well and above all to admire one by one the centenarian trees that populate it, which go from an age of 200 up to 300 years old.
Every time I enter I am literally amazed by its beauty and the positive vibrations that its almost uncontaminated nature and his calm transmit me. A place where you can recharge your spirit and relax.
I often leave home and go there, alone, to take that moment of intimacy that I sometimes need to recharge my batteries from the daily routine, a feeling of indescribable inner filling.
Unfortunately, as already said, you can't get inside the castle, and you can't even make a picture of it once you enter, so after the walk I went to a strategic point and I took the picture, that one of the video cover picture, to show it to you, even if it's a bit covered by trees. The one on the right is the castle, the structure on the left instead are the stables, the dimensions of the two are very similar.
Cared by the local Forestry Corps, sometimes it also has animals, such as goats and sheep, but they live around the structures and are not approachable.
Come with me through the video to admire the beauty of a wonderful place that is practically in the middle of the village, the amazing thing is that once you enter it seems to be miles away from civilization.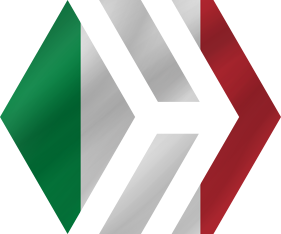 Ciao Amici!
Qualche giorno fa avevo cercato di farvi vedere l'interno del parco di un castello del mio paese, ma purtroppo non ho avuto successo e mi sono dovuto accontentare di farvi vedere cosa c'era nei paraggi, un posto quasi segreto e poco trafficato, se siete curiosi cliccate qui per vedere il video del quale sto parlando.
Ebbene qualche giorno dopo c'è l'ho fatta, sono entrato nel parco ed ho girato questo nuovo filmato dove vedrete ogni sua parte accessibile, eh già, perché "purtroppo" il Castello, risalente al XVIII secolo, è privato e dunque non ci si può assolutamente entrare e il suo parco è aperto al pubblico con orari e giorni prestabiliti abbastanza ridotti. La Contessa che lo possiede si è decisa ad aprirlo a tutti dopo anni di "battaglie" con il comune.
Dunque, è una fortuna poterci entrare, pur non essendo molto esteso, lo si può vedere tutto a piedi in un pochi minuti se si ha un passo svelto. Io l'ho girato abbastanza con calma, per farvelo vedere bene e soprattutto per farvi ed ammirare uno ad uno gli alberi centenari che lo popolano, i quali vanno da un età di 200 fino ai 300 anni.
Ogni qualvolta che entro rimango letteralmente esterrefatto dalla sua bellezza e dalle vibrazioni positive che mi trasmettono la sua natura quasi incontaminata e la calma presente. Un luogo dove poter ricaricare il proprio spirito e rilassarsi.
Spesso esco di casa e mi reco lì, da solo, a prendermi quell'attimo di intimità del quale ogni tanto necessito per ricaricare le batterie dalla routine quotidiana, una sensazione di riempimento interiore indescrivibile.
Purtroppo, come già detto, non si può entrare dentro il castello, e non si riesce neanche ad inquadrarlo una volta entrati, quindi dopo la passeggiata mi sono recato in un punto strategico ed ho scattato la foto dell'immagine di copertina del video per mostrarvelo, anche se un po' coperto dagli alberi. Quello a destra è il castello, la struttura a sinistra invece sono le scuderie, le dimensioni dei due sono molto simili.
Curato dal Corpo forestale locale, presenta a volte anche degli animali, come capre e pecore, che però vivono nei dintorni della struttura e non sono avvicinabili.
Se vi va dunque entrate assieme a me ad ammirare le bellezze di un posto stupendo che si trova praticamente in mezzo ad un paese, la cosa bella è che una volta entrati sembra di essere a chilometri di distanza dalla civiltà.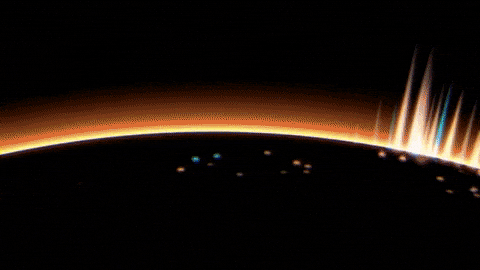 Gif by @doze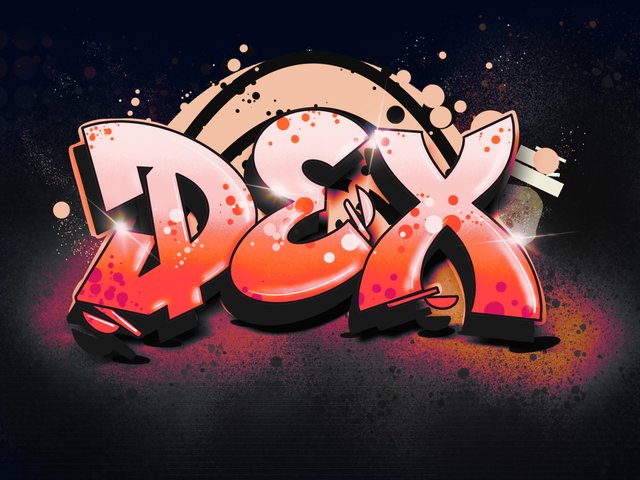 Logo by @ran.koree
---
▶️ 3Speak