what a bad day for many investors
Atimes the market will make you so miserable and some other time you will feel very happy, yesterday was a nightmare for so many people, they lost a lot of money because of a certain coin which was to be listed on binance...Every was excited and they have strong hope on this coin that once it get listed on binance, it will pump and they will make a lot of profit but the reverse is the case..
The coin dipped 82 pcent from around 6 usd to 1 usd, there was a who invested all his life savings worth around 1076 dollars who lost 94 pcent of it to this coin and there is another one who planned to use the profit he gained from the coin to pay his fiancee brideprice but no profit and the capital is gone!
It is funny how you can be rich today and become so poor tomorrow, this is just a typical example of such situation, if those people had known they won't have go all into purchasing the coin but they did, they took huge risk which led to their downfall, it will take a while before they can get back on their two feet...
You must be wondering the coin i am actually talking about, it is none other than tlm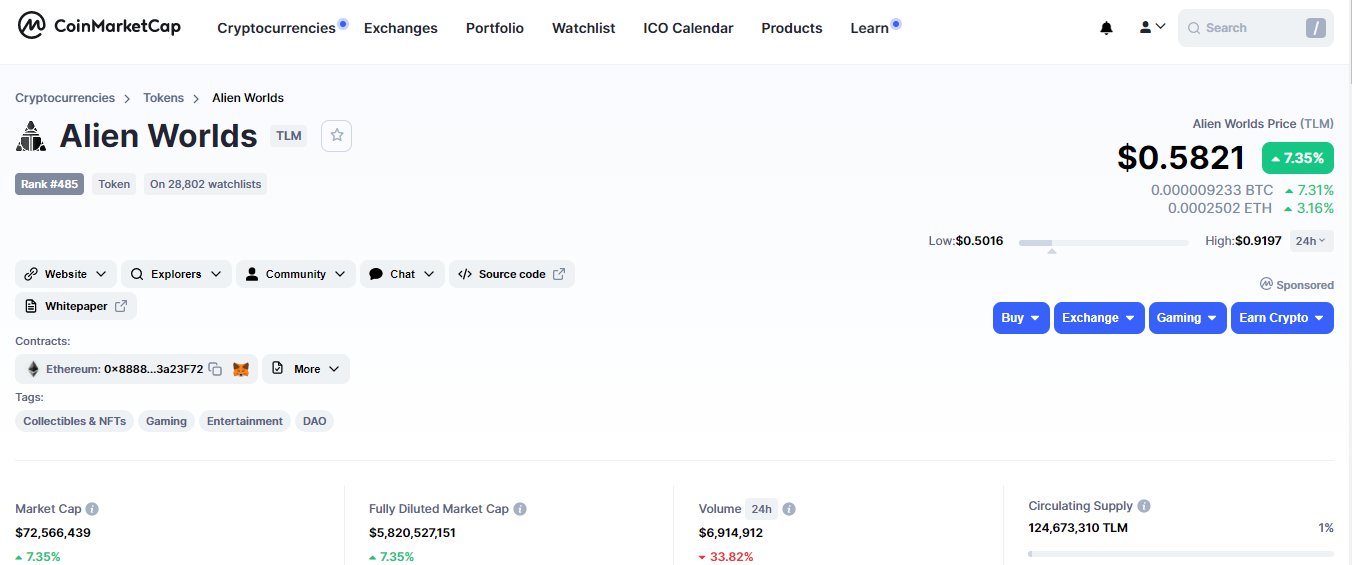 source
I was lamenting over my little loss but when i heard about the disaster that befell those who invested in tlm, i realise i should be grateful...
The fallen heroes shall rise again, don't give up..
Moreover trade carefully and with caution, don't be greedy and learn when to put a stop...
May the bull market favor us all, do not forget the bear will hit anytime so learn to take little profit so you won't be left stranded during the bear season..
---
---