Splinterlands season reward and loot!
Hello famz, Today was very eventful as it was splinterlands season end, i woke up as early as 7.o clock a.m, prepared and headed to shop because there was no electricity in my area due to a fault and the generator is in the shop so i need to stay where the light is, i remember to buy food to take along as without food i am not burl lol....
I got to the shop, put on the gen and started battling for leaderboard as it was just 6 hours left, i have almost achieved my desired point when shiny camp keep pushing me down, he did twice but as fate would have it, it was him i also used to claim the second position i was pursuing...

Shoemanchu got 2nd position and was rewarded with 75 packs, woot! woot!
...Ts-dragon didn't do well this season and it was my fault, i mistakenly advanced it to champions league when i know it lacks many card but still it did great by being among top 50 and got ten packs... Not so bad and it is better than nothing..
Ts-warrior also finish at top 40 claiming the 39th spot and was rewarded with 5 packs, it was a good season ending for me but last season was better as ts-dragon got 40 packs instead of the ten he got this season...
Shoemanchu season end reward card burn value is above 1000 plus in dec and here is the screenshot below..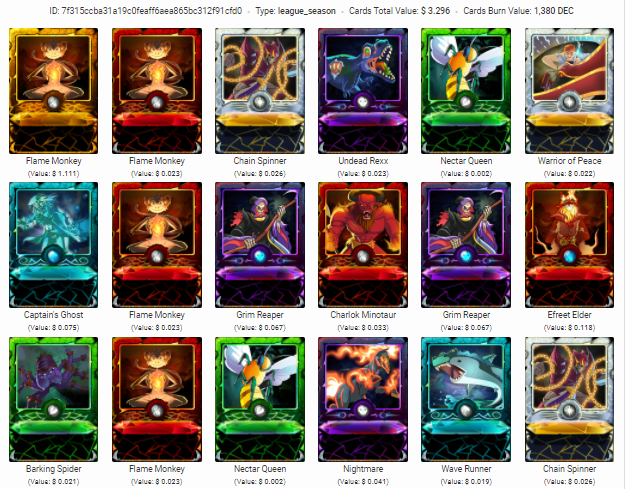 I really won't be able to write much because i am so tired. feeling sleepy and having headache, really need to rest as i overstressed myself today...
[(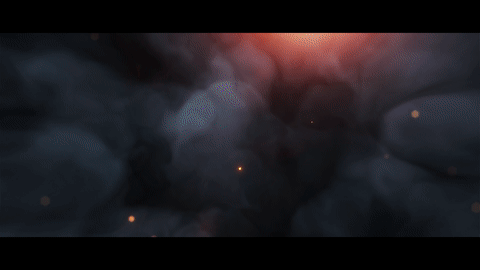 )

if you want to be a part of this week steemmonsters challenge, you can join from here
All pictures are gotten from splinterlands lore and gif credit goes to splinterlands.
Want to play splinterlands?
---
---