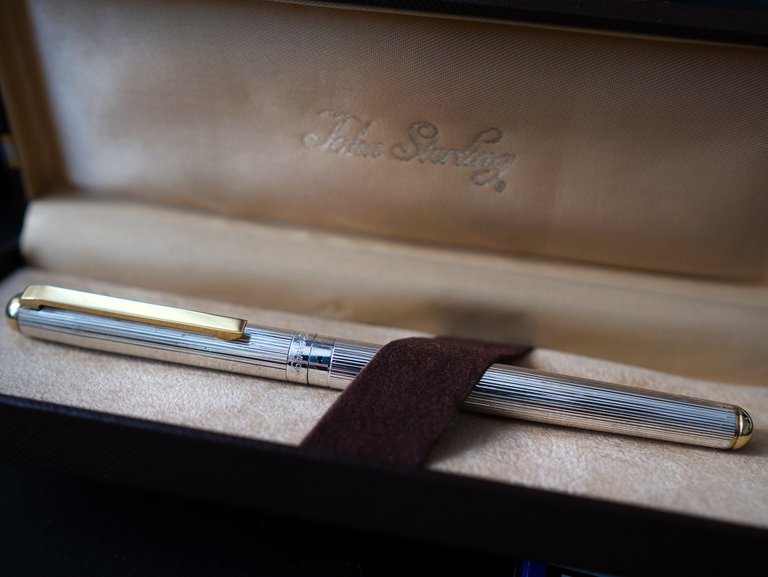 It happened again! I couldn't resist and got another fountain pen!
This time it's a 1970s John Sterling.
A brand that in those years was famous as a luxury brand mostly for gold or silver lighters.
ITA
E' successo di nuovo! Non ho resistito e ho preso un'altra penna stilografica!
Questa volta si tratta di una John Sterling degli anni '70.
Un marchio che in quegli anni era famoso come brand di lusso per lo più per gli accendini in oro o argento.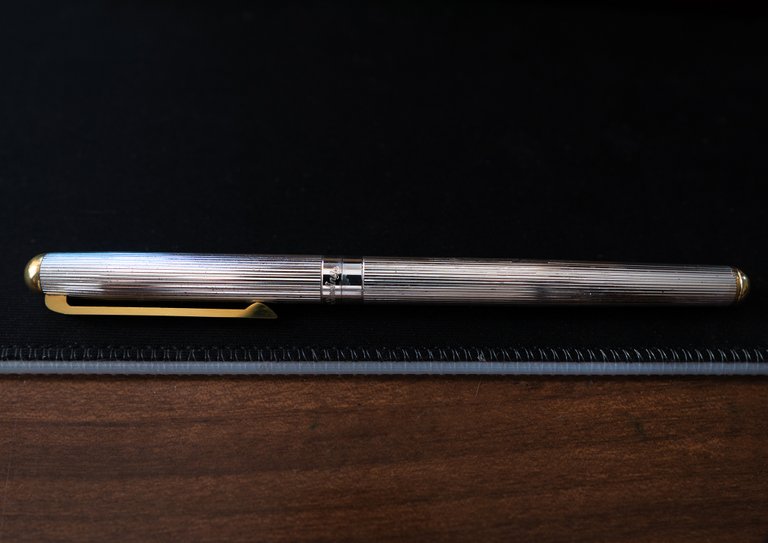 To be honest I took it hoping that the nib was flexible, as some models were, but unfortunately this is not.
ITA
Se devo essere sincero l'ho presa sperando che il pennino fosse flessibile, in quanto alcuni modelli lo erano, ma purtroppo questo non lo è.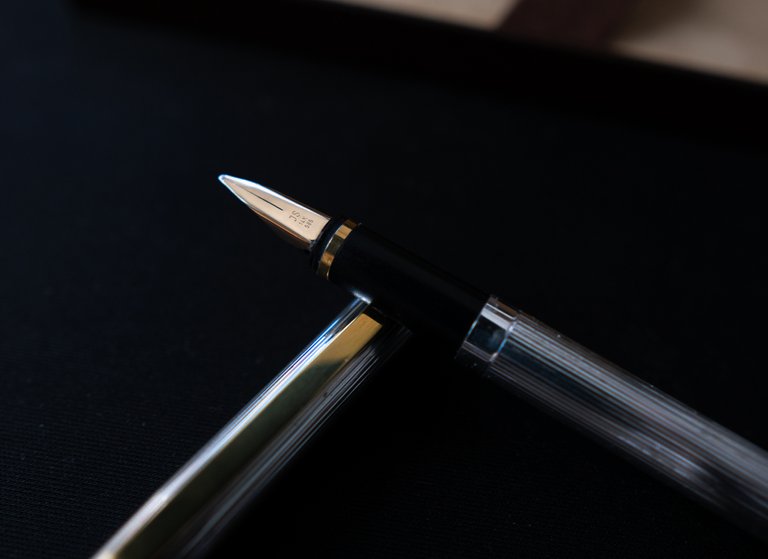 The pen has an M stroke but looks even thicker.
I prefer fine lines and already this, combined with the stiffness of the nib, made me think a little...
ITA
La penna ha un tratto M ma sembra addirittura più grosso.
Io preferisco i tratti fini e già questo, unito alla rigidità del pennino, mi ha fatto un po' pensare...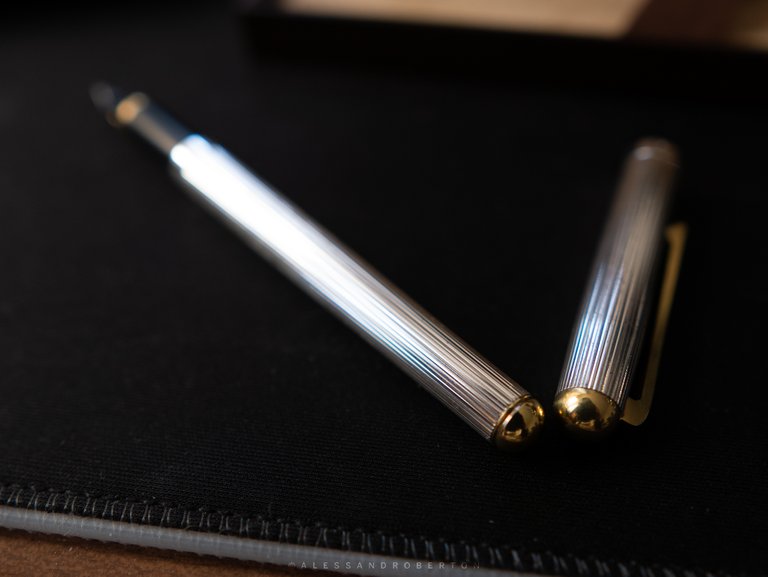 Apart from the 14 kt gold nib, the rest is all only silver and gold plated.
The original box makes an impression, but the feeling when writing does not satisfy me and I decided to sell it.
ITA
A parte il pennino in oro 14 kt, il resto è tutta solamente placcata argento e oro.
La scatola originale fa la sua figura, ma la sensazione durante la scrittura non mi soddisfa e ho deciso di venderla.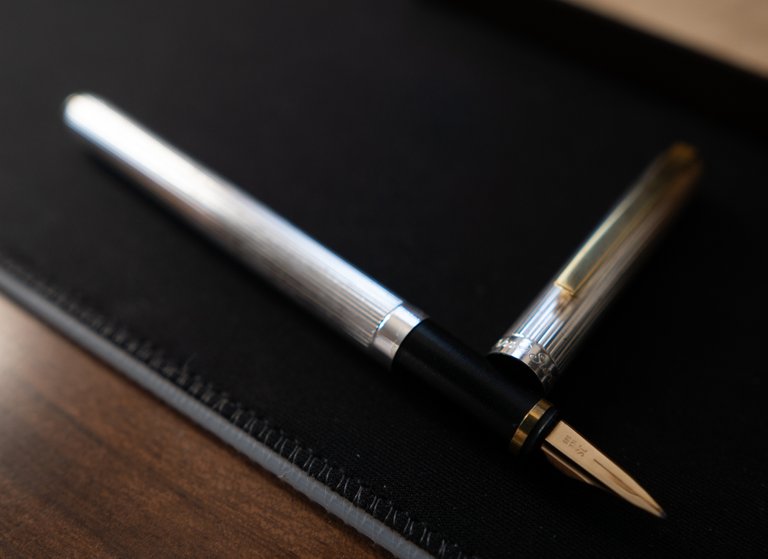 Fortunately, I have already found a buyer.
I'm glad I tried it, I took a curiosity away.
Now I'm keeping an eye out for another model, so if I can catch it, I'll bore you with another fountain pen-themed post!
ITA
Per fortuna ho già trovato un'acquirente.
Sono contento di averla provata, mi sono tolto una curiosità.
Ora sto tendendo d'occhio un'altro modello, quindi se riesco a prenderla, vi tedierò con un altro post a tema penna stilografiche!