Most everyone who knows me is very well aware of my complete and utter love affair with coffee. There are many forms of coffee that I like, but my favourite is, by far, the most simple form I have discovered to date: hot, bitter, and black. (Yes, insert your own jokes here)
Somehow I have only recently discovered this community. Certainly there need to be more coffee lovers out there, and I think it's time to begin to pull them all together.
My contribution to today's coffee talk is a post idea I've been mulling over for some time: Coffee: The Most Important Meal of the Day.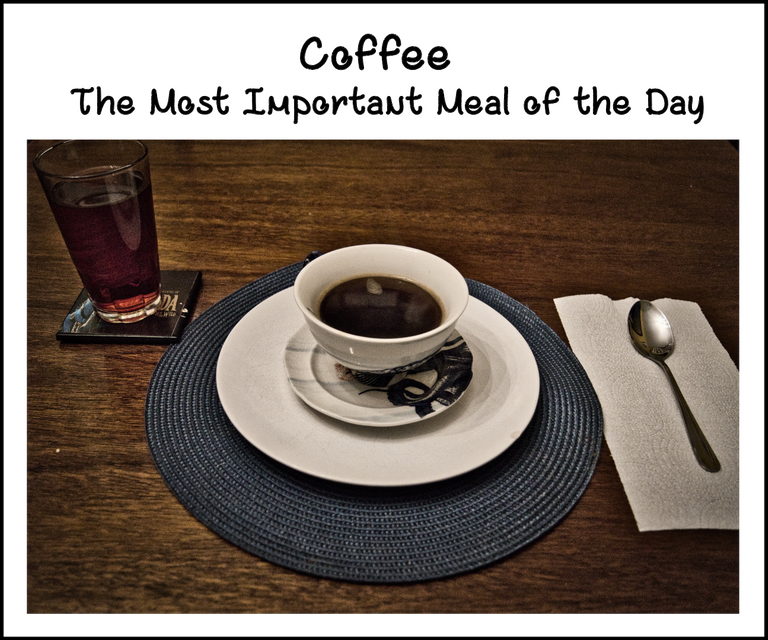 Really, prove me wrong.
---
(c) All images and photographs, unless otherwise specified, are created and owned by me.
(c) Victor Wiebe
---
About Me
Amateur photographer. Wannabe author. Game designer. Nerd. 
General all around problem-solver and creative type.

My Favourite Tags