I would not say I am a real coffee aficionado, but I like a cup of the stuff. I drink it straight, having given up milk and sugar some years ago. I'll admit I have drunk instant at work just for convenience, but when I get back to the office I now have an alternative for a better experience.
I had a couple of items for Christmas. One was this grinder by Maison and White. I was expecting to get it and so ordered some beans from @whiterosecoffee. I will admit it takes some time and effort to grind enough for a couple of cups, but extra exercise can be a good thing. It does a good job, producing a nice, fine powder.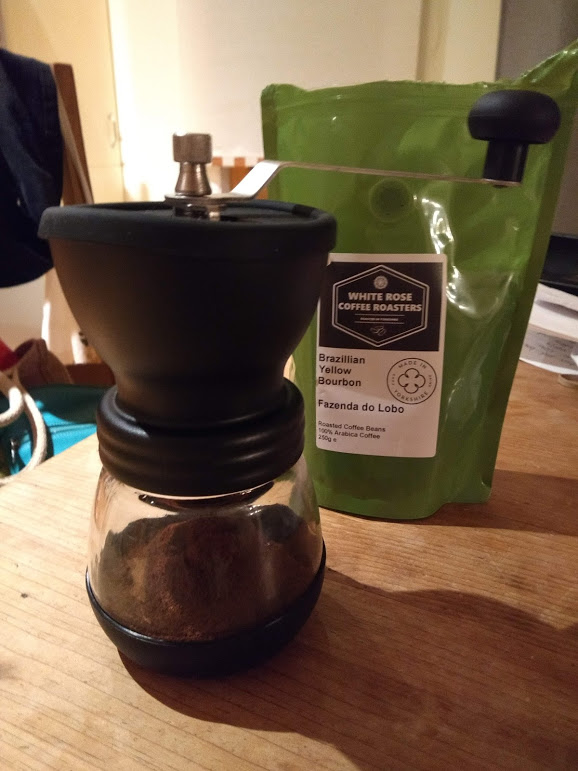 The other item is an Aeropress. This was invented by the same guy who came up with a throwing ring I had many years ago. It works something like the coffee shop machines that force water through the coffee under pressure, but just uses human power.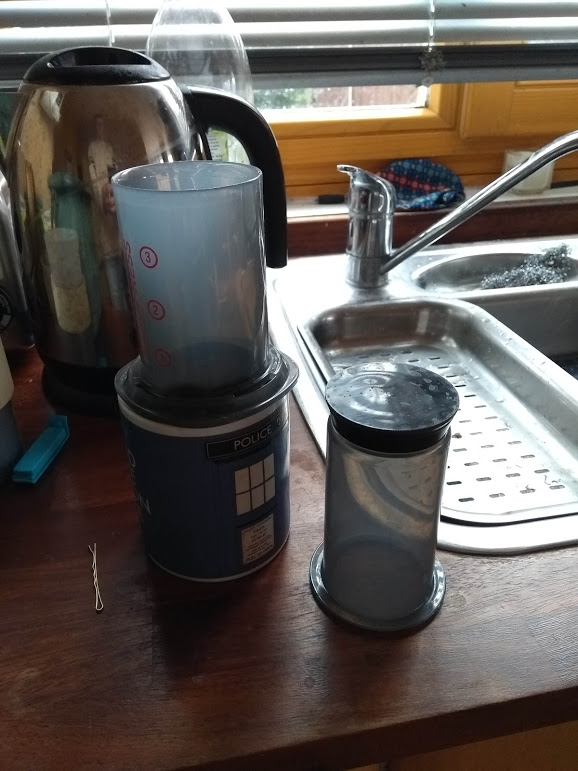 You put a small paper filter in and then add a scoop of coffee. Then pour in some boiled water and use the plunger to squeeze it through. It only takes a few seconds and so does the washing up. You get a compressed 'puck' of coffee and filter that can go in the compost.
The result is a very smooth cup of coffee. I was using a cafetiere before and you always got some grains through. It is also less bitter than I was getting by other means with very little residue left in the cup.
The Aeropress is very portable, so I would be able to take it to work. I know someone else there had one. They are not particularly cheap, but you can soon save the cost of buying barista coffee, plus you do not have to go out to get it.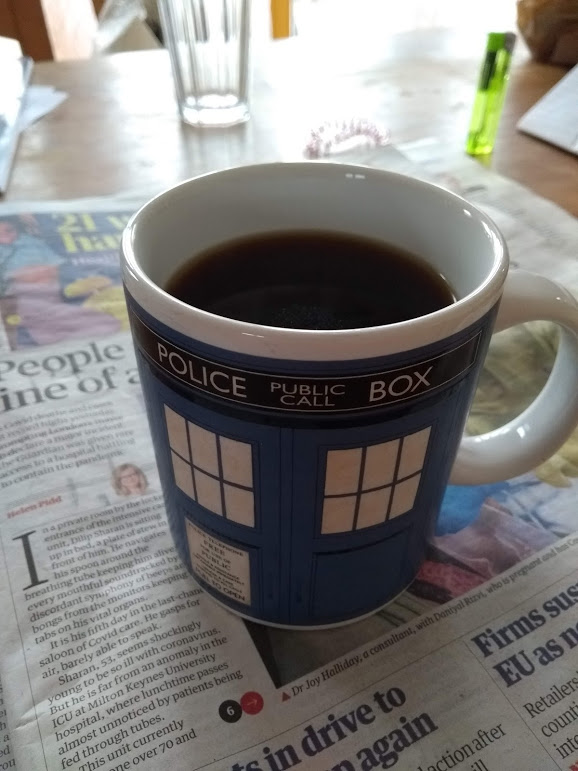 Fancy a cup?