Spending Time In The Forest In Search Of Special Things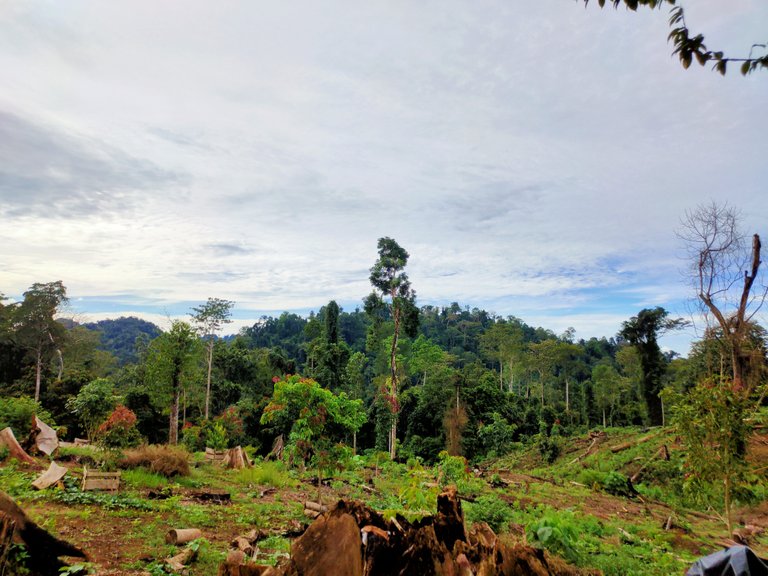 Greetings nature lovers..
Oke. On the occasion that confused me at this time, I started to enter the forest because today I had nothing to do so my mind was a little messy, instead of feeling stressed I better spend a moment in the secondary forest. So when i are in the forest, of course, there are many things that must be considered around me, maybe my presence in the forest disturbs animals such as snakes and other venomous animals.
Actually I have a little expertise in adventure, but who would have thought that disaster would happen, so stay alert even though I have expertise. So when I'm in the forest my mind always feels empty, and I don't think about the burden that was in my mind before. I really feel very harmonious when I'm in the forest, especially with the really cold air that makes my soul float.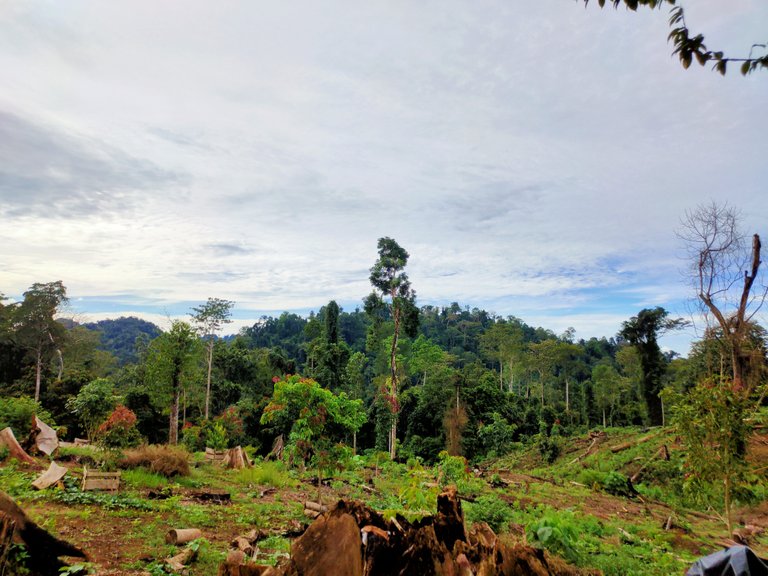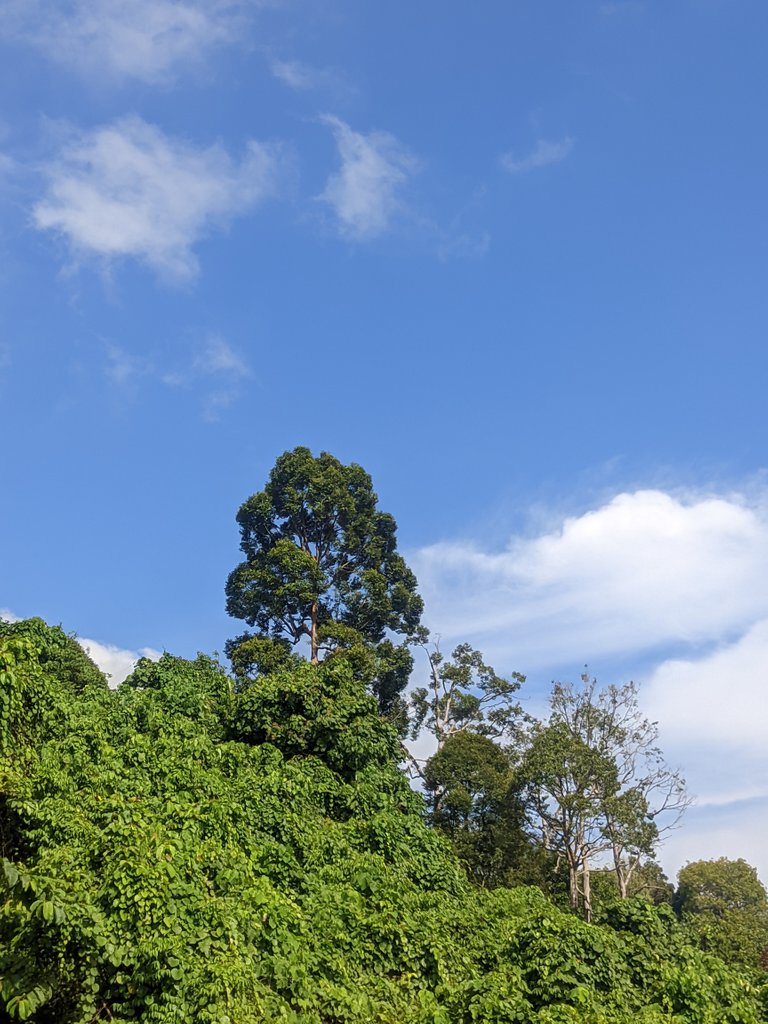 In fact, almost the average person already knows exactly what a forest has, from a unique to a rarity perspective, but the forest that I explored didn't find too many discoveries because this forest is not primary forest. Part of this forest has durian gardens for the people in this area, but unfortunately these gardens are not given much attention so that various kinds of grass grow easily.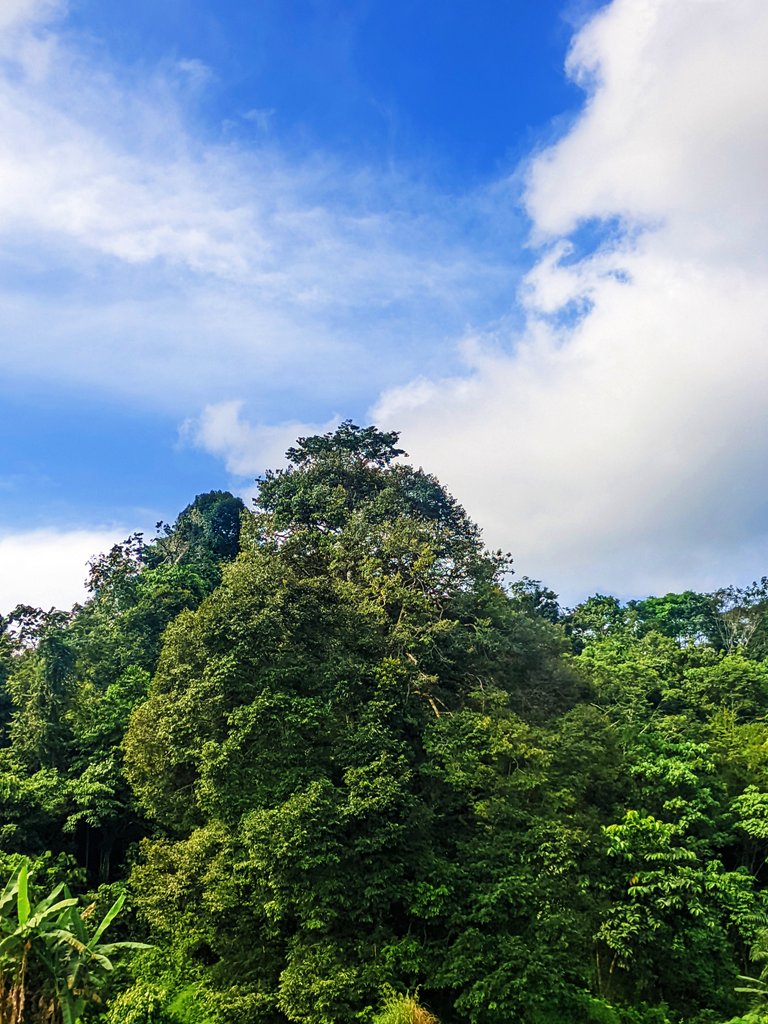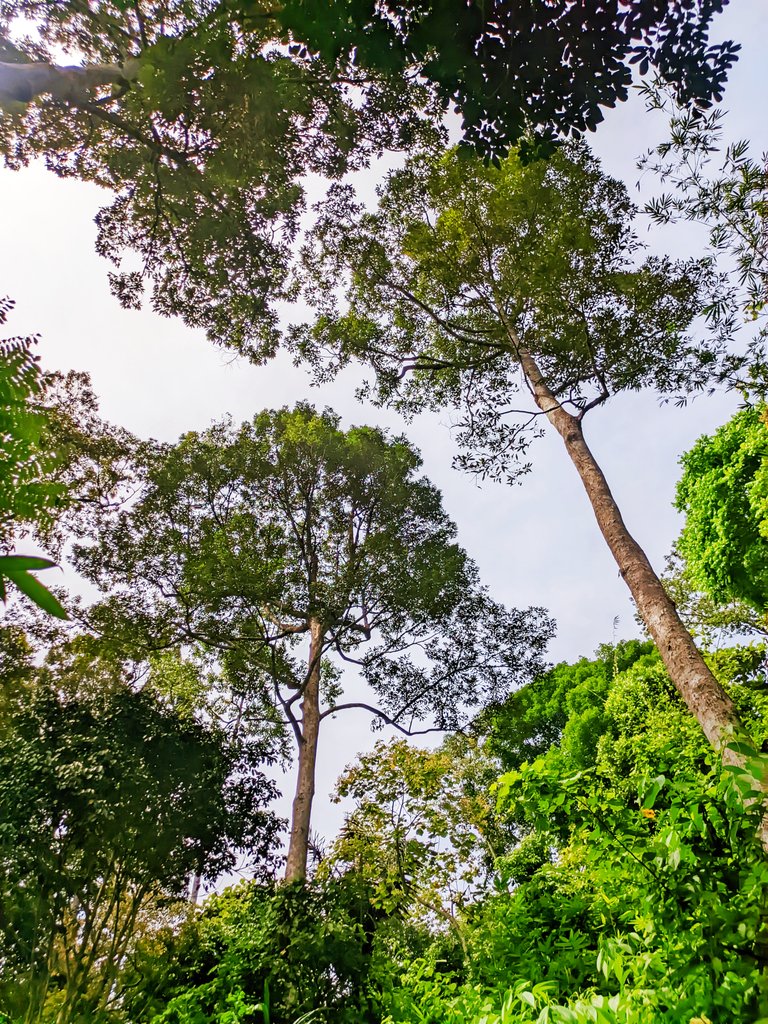 The Durian tree, which is about to flower
Langsat / Duku tree
However, in the next few weeks, I am very sure that the entire durian bush garden will be clean again, because at the end of February the durian trees have started to flower. This will be one of the pleasures that durian plantations have. So what's even more interesting, I got an ornamental taro tree. This taro tree has a very high size, even reaching 2.5 meters, but I didn't bring it home because I only went here alone so it was very complicated to take it home.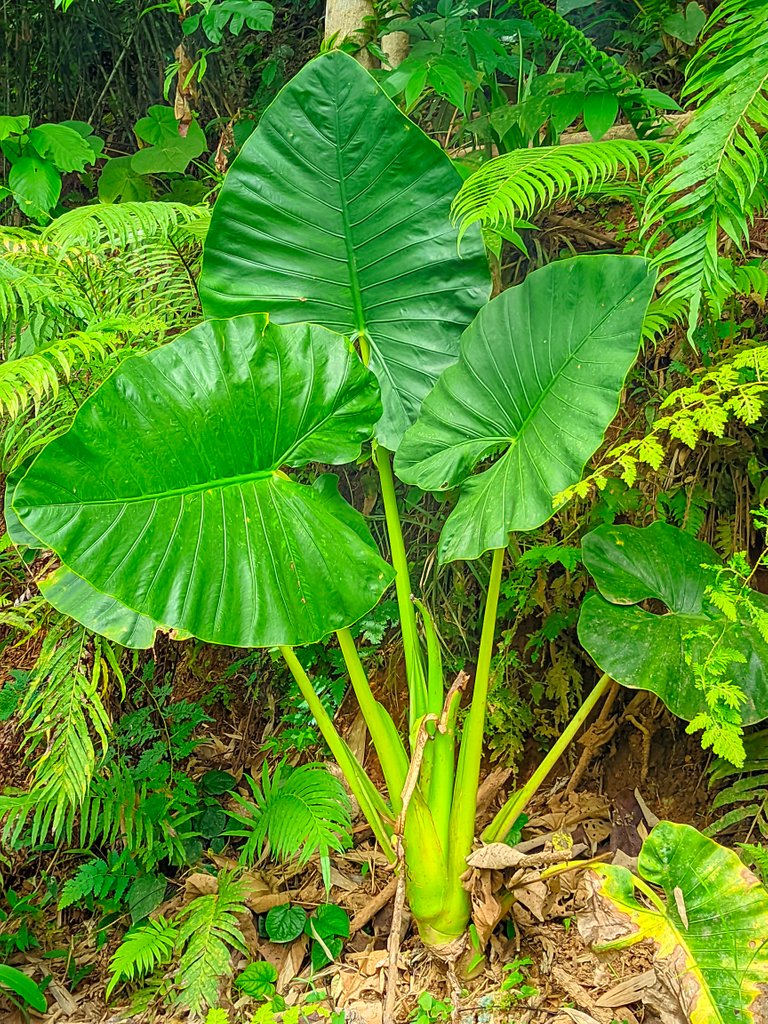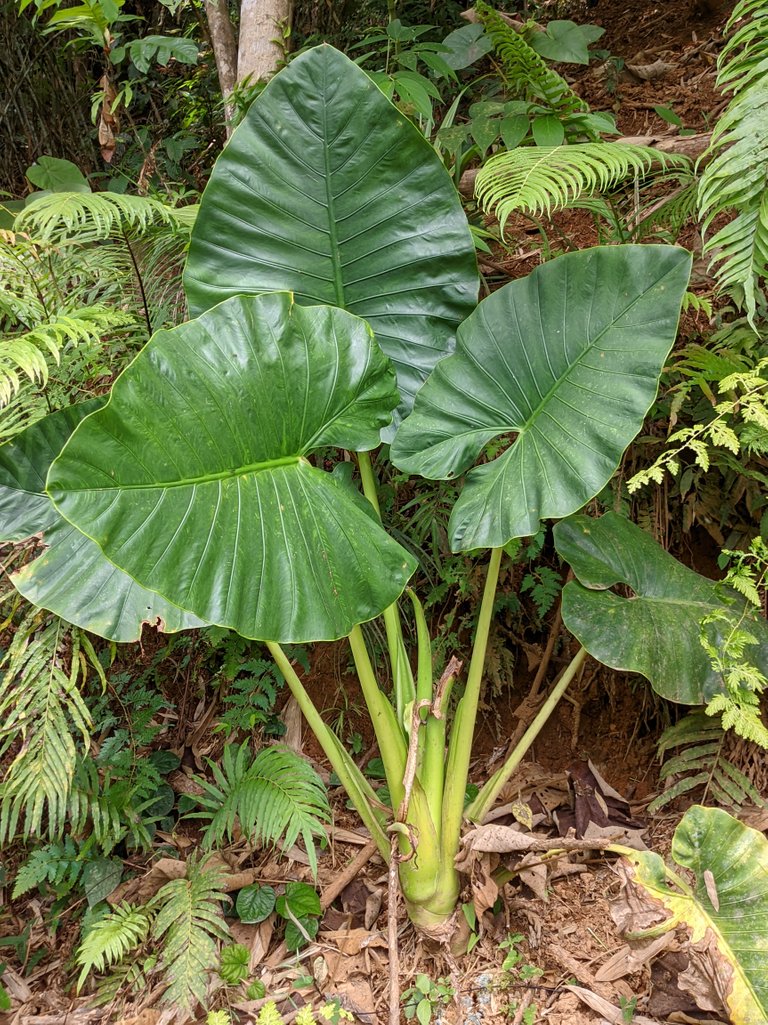 This time I didn't get forest flowers, even though I really wanted to see the various types of flowers that grow in the forest. But there are also flowers that I photograph but not too beautiful,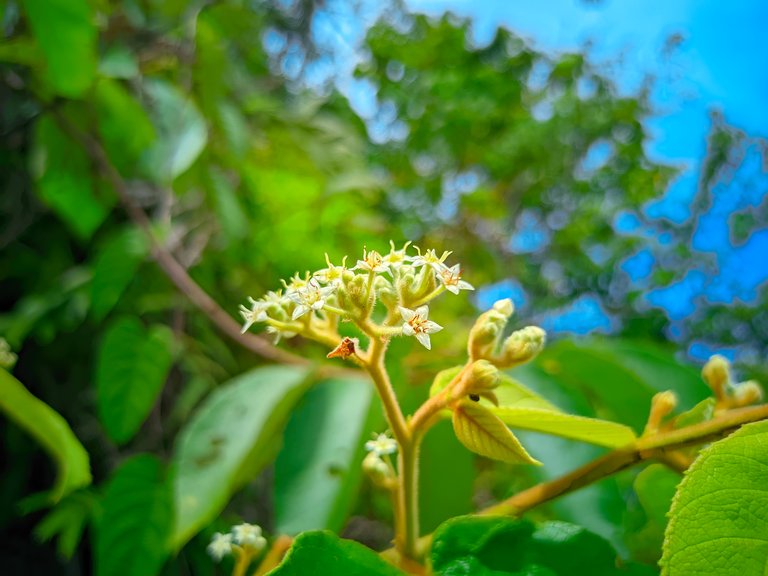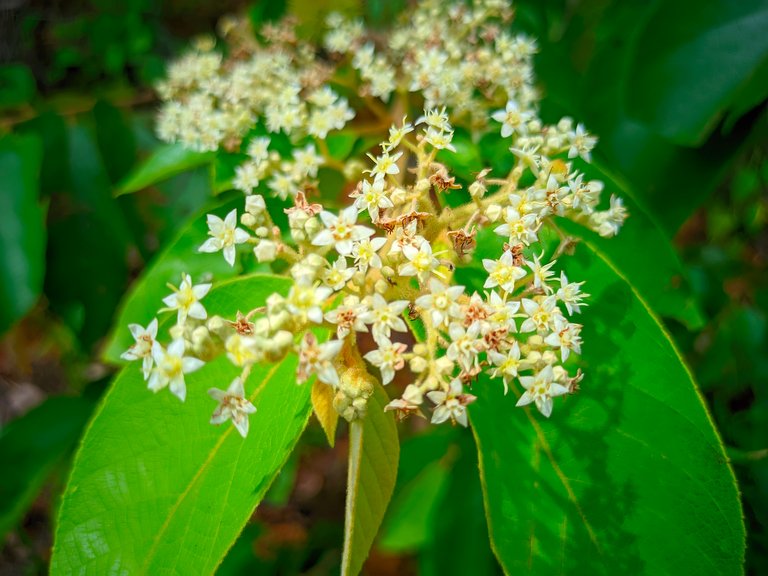 After climbing the mountain and taking some of the pictures above. I was getting hungry, luckily I brought a supply of white rice, which I packed at home before I left here. So I have to go back down the mountain to start eating. Sorry I didn't take a picture of the rice I brought because I was a little embarrassed with you guys, because the side dishes weren't that good. But this is very delicious because it's made by the wife herself. 😀
So after filling my empty stomach, I rest for about 60 minutes, that's a long enough break for me. During the break, I thought about looking for some photos of small animals. In my opinion, this is very exciting in taking macro shots, because it really requires calm and patience in the process of taking macro photos, especially since my hands are shaking a lot. Not long after that, I took a macro lens and immediately hunted animals around this forest. I also realized when I saw spiders, it turns out that during the day they just stay in their own web, don't move too much. Unfortunately they were so small that they were almost invisible, but I found them with different types, from green to yellowish in color some are even black in color.
| | |
| --- | --- |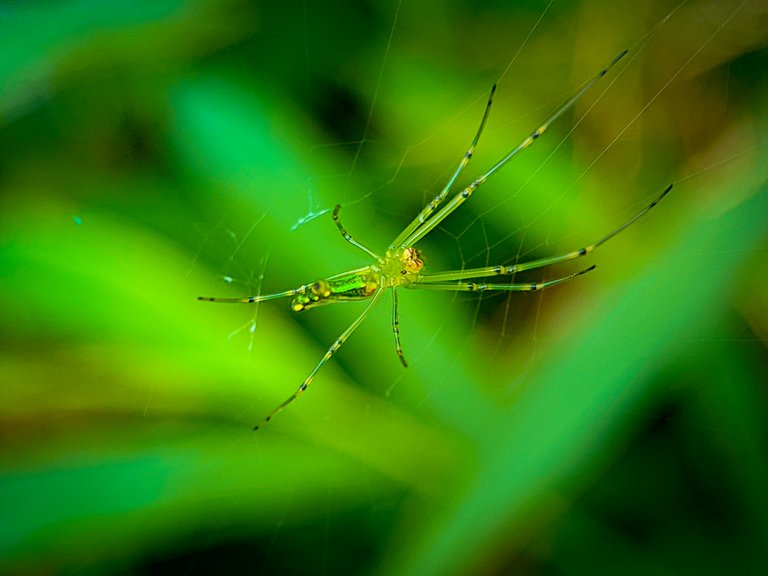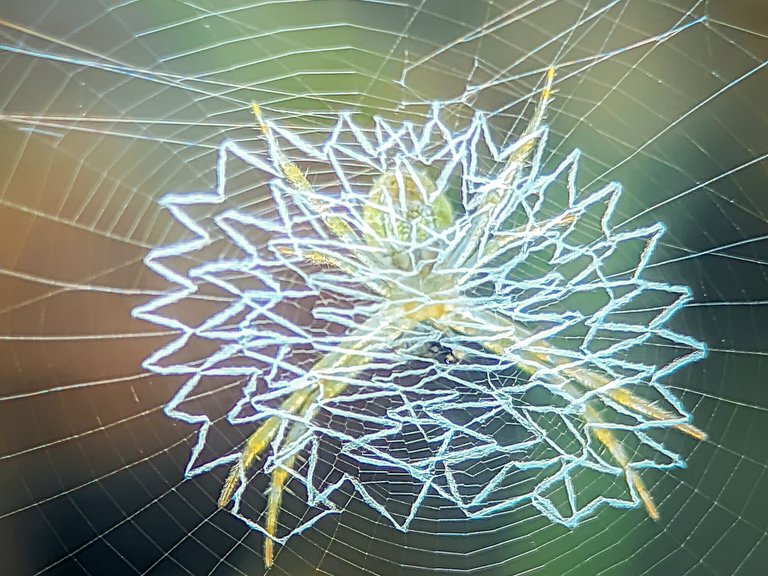 | | |
| --- | --- |
This alone was overwhelming taking a few shots, but I didn't just give up. I still did a few other shots, but in terms of macro photos it was a bit tense and sweaty to stabilize the camera.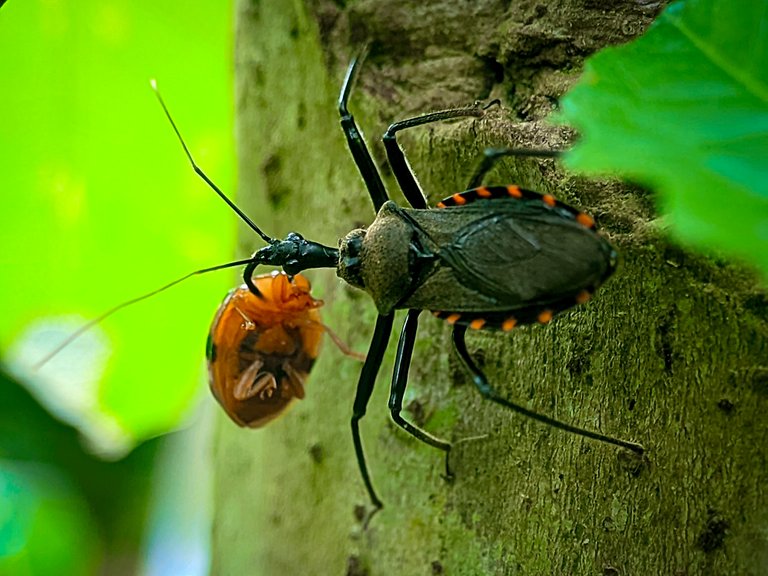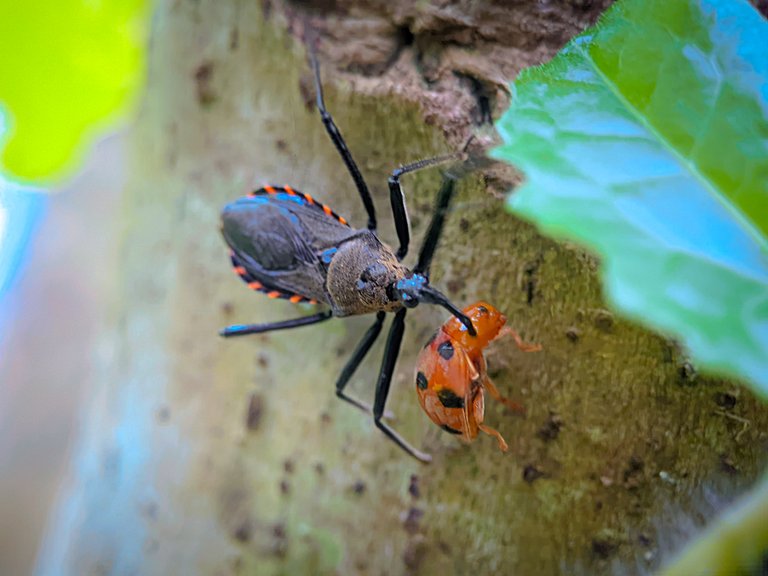 It is very scary to see this animal, but if you look at it in terms of its mouth, this animal is not a predator of insects or beetles, in fact this animal belongs to the predator class.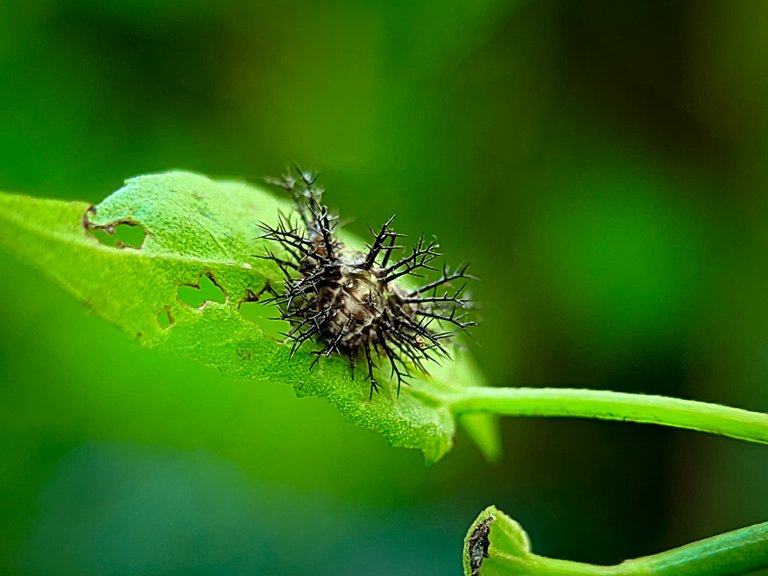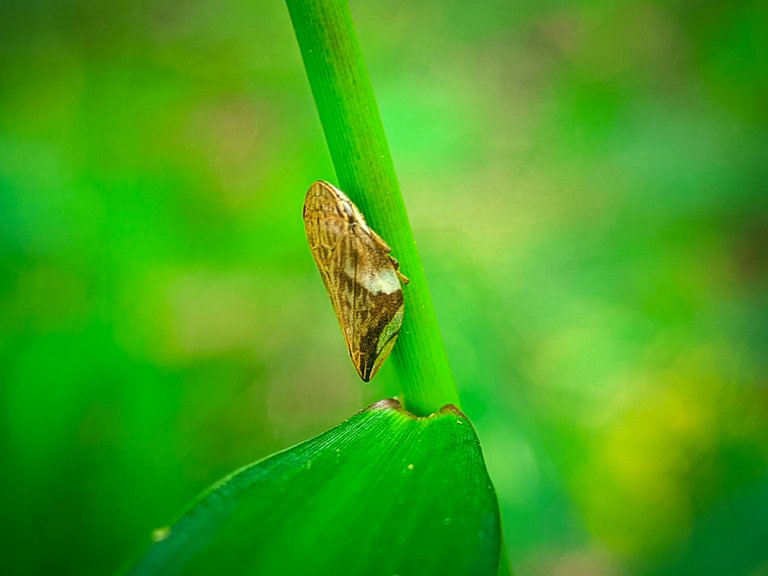 So I've never seen a spider, which is very different from other spiders, but it would be nice to get a shot of this one.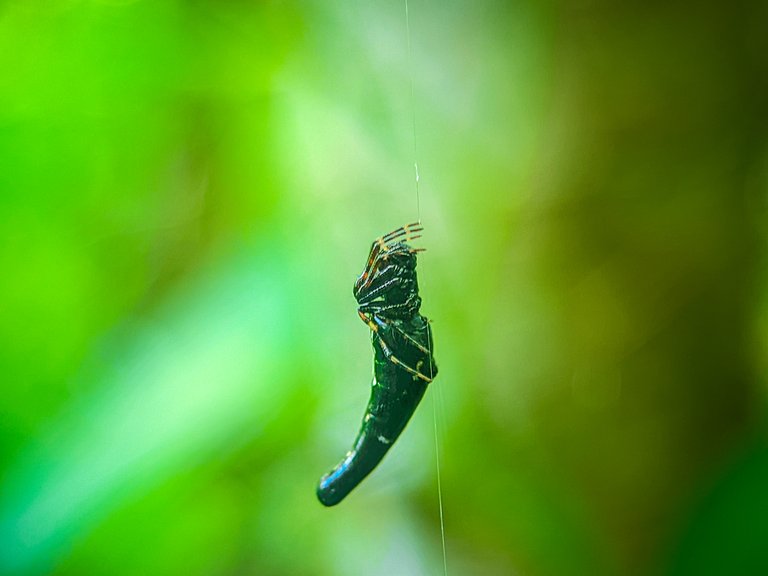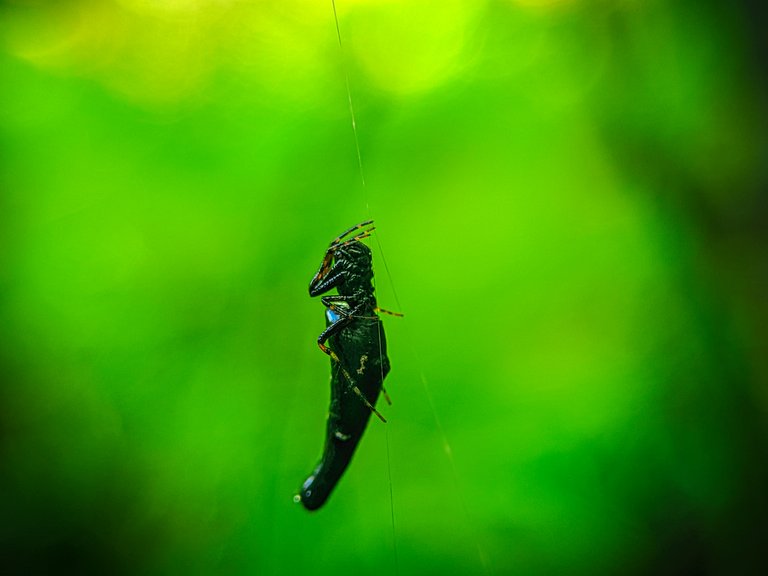 Maybe some of you have seen this kind of spider, and I need to know its name. However, this is the first time I have seen it and what is more challenging for me, when I took a picture of a baby caterpillar walking on a spider thread, this made the sweat on the body come out and I snapped almost 20 pieces, but only this worked, and not even that very perfect.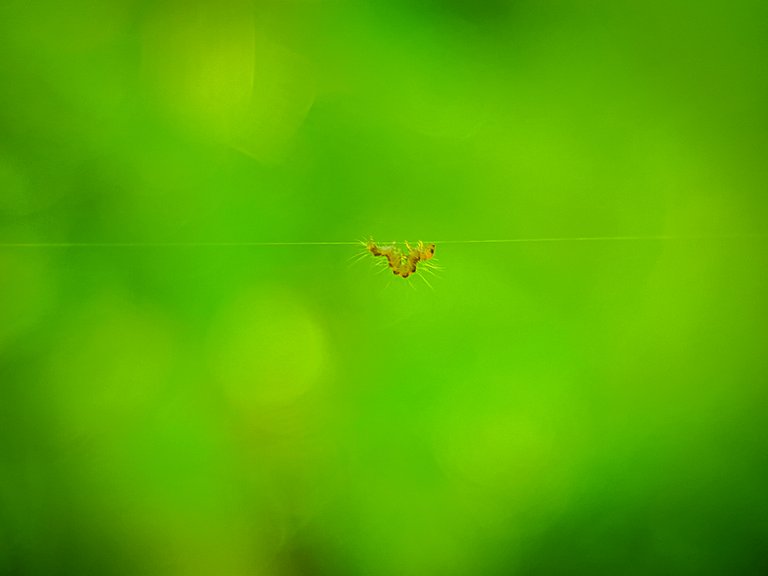 Actually I still really want to take a few more pictures of objects, because given the time, I have to rush home. But I still want to show you a few other things before I close this talk, and I thought this type of ladybug only exists in the paddy fields but I can find it in this forest.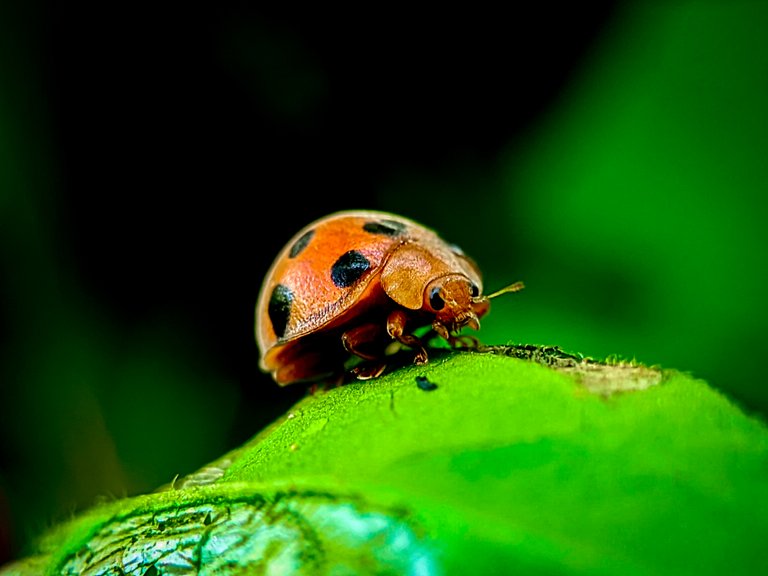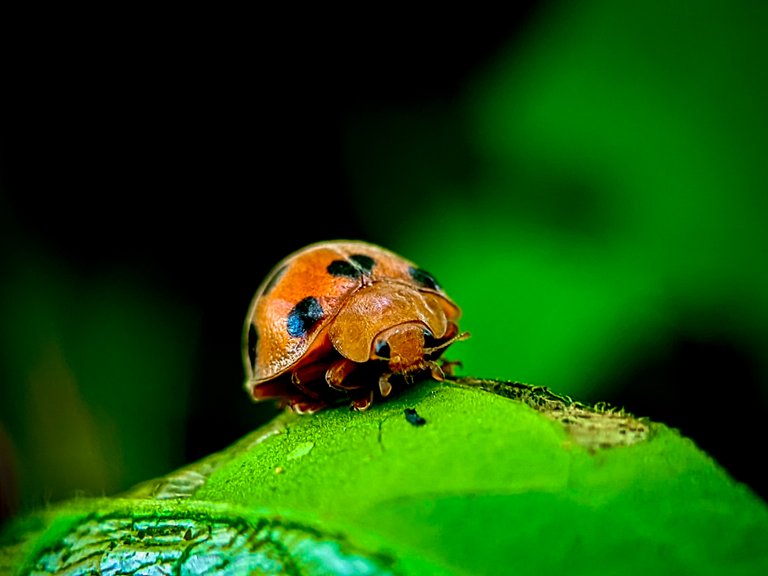 Painting painted by a forest snail
This is a strange thing that happens on wood leaves, at first glance it looks like fleas, but this happens because of the lack of exposure to sunlight.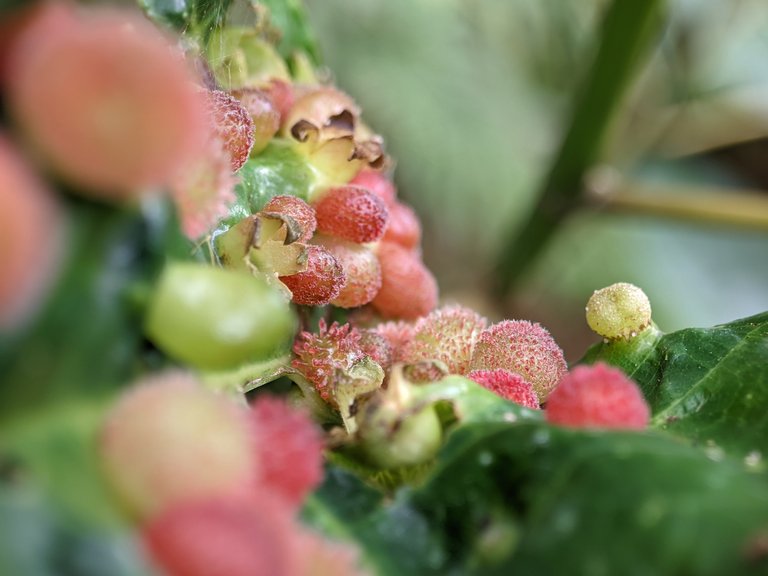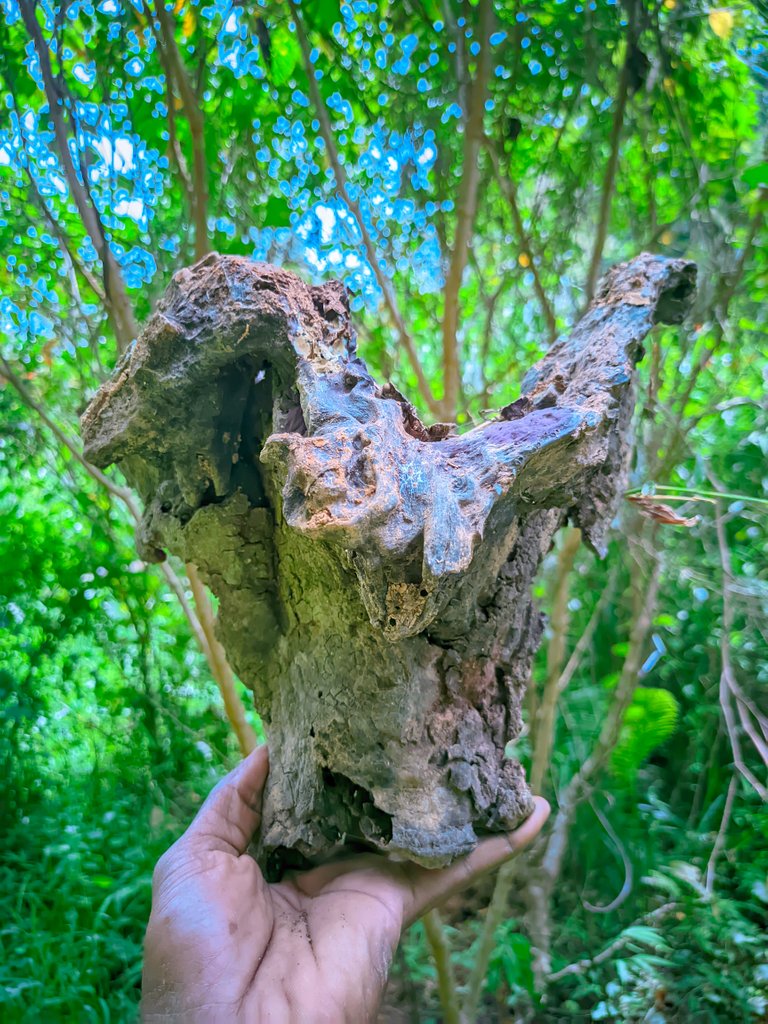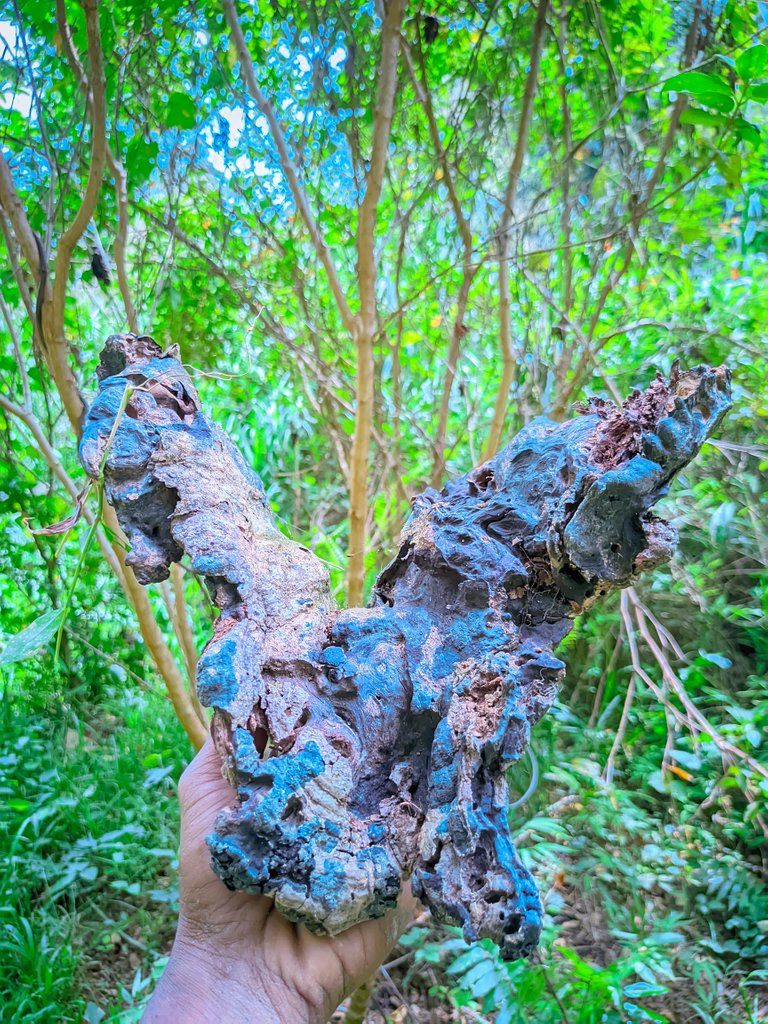 I thought this was the crust of agarwood, but it turns out that this is just leftover wood debris that has been very old so that it forms a uniqueness. This is what I really like about forests, because forests have science in them.
This looks like a snake's nest or a rat's nest, which is clear I do not understand about this. However, I will investigate about this hole. Maybe this is enough for me to talk about the forest in my area and its contents. Thanks to all of you, may God protect us all..
KEEP FOLLOWING ME
| Forest Location | Rigaih Forest |
| --- | --- |
| Category | Seeking New And Discovering Natural Science |
---
---