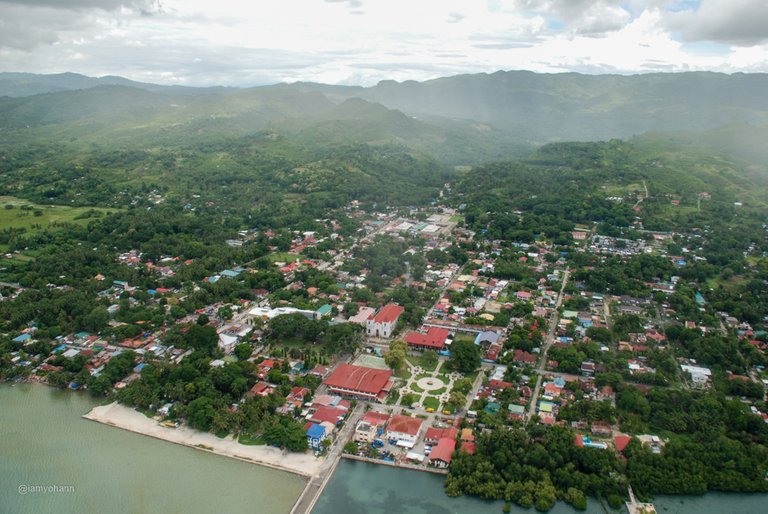 Hello #Hive.
It has been a while since my last post but let's check out another South Cebu town from the sky. Today, we are looking at Sibonga.
All the pictures in this article were taken aboard a gyrocopter.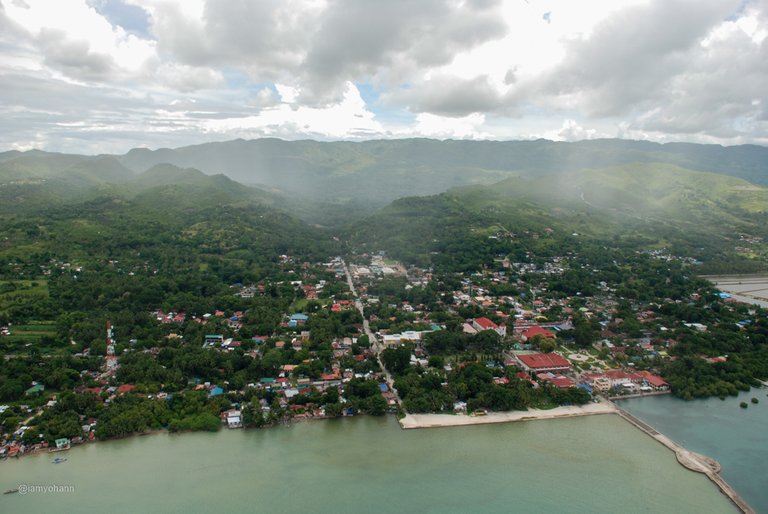 Sibonga is well known in Cebu because of its main touristic attraction, Simala Shrine Church.
As a municipality, Sibonga is composed of 25 Barangays, covering an area of 133.45 km2. It is bordered to the north by the town of Carcar, to the west are the towns of Barili and Dumanjug, to the east is the Cebu Strait, and to the south is the town of Argao.
The last census in 2015 recorded a population of 48,186. 25% of these people live in the town proper and along the main road crossing the municipality.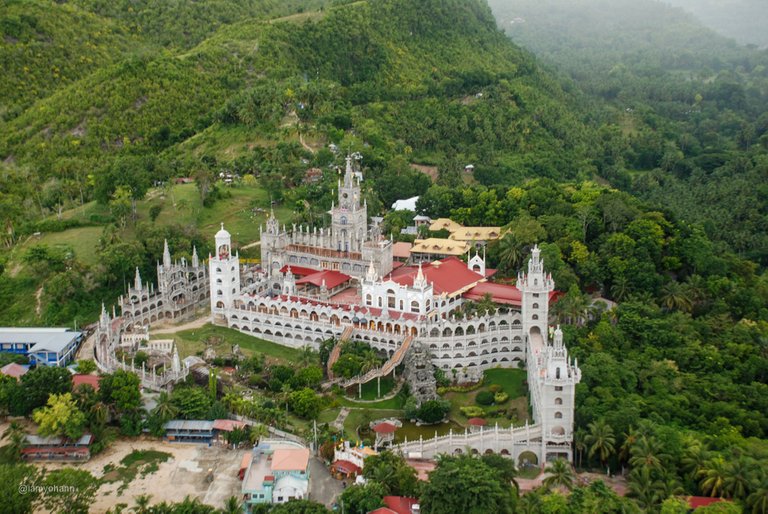 Simala Shrine
Simala Shrine or Monastery of the Holy Eucharist sits on the hills of Sibonga. It is also known as the Miraculous Mama Mary Shrine as Marian Devotees gather here for prayer, meditation and offerings. It is popularly visited by locals and tourists for its castle-like architecture and for being the home of the miraculous Birhen (Virgin Mary Statue). A conservative dress code is strictly observed here and masses are held here daily.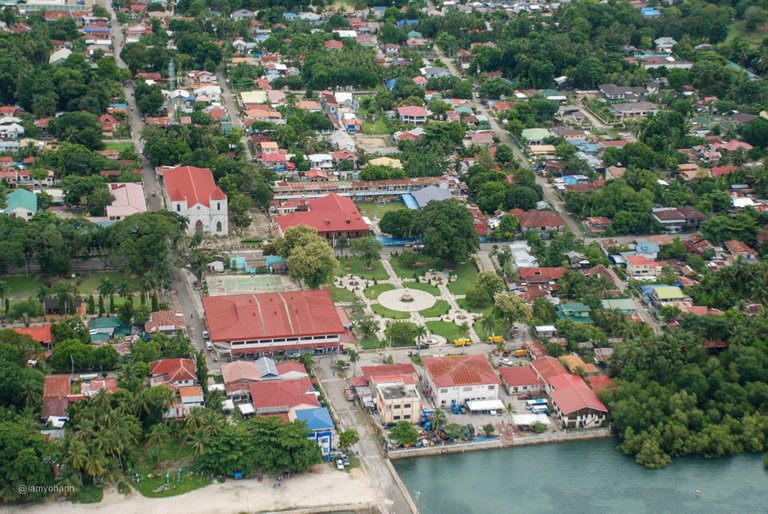 Town Fiesta and Architecture
The Feast of Saint Philomena, one of the town's patron saint is celebrated every 10th of August and this marks Sibonga's "Bonga Festival." Bonga means fruit and harvest. The event is organized by the mayor and officials annually. The town's local produce and cultural dances are the main features of the thanksgiving celebration. Colorful costumes and festive decor with the Spanish colonial architecture as the perfect backdrop.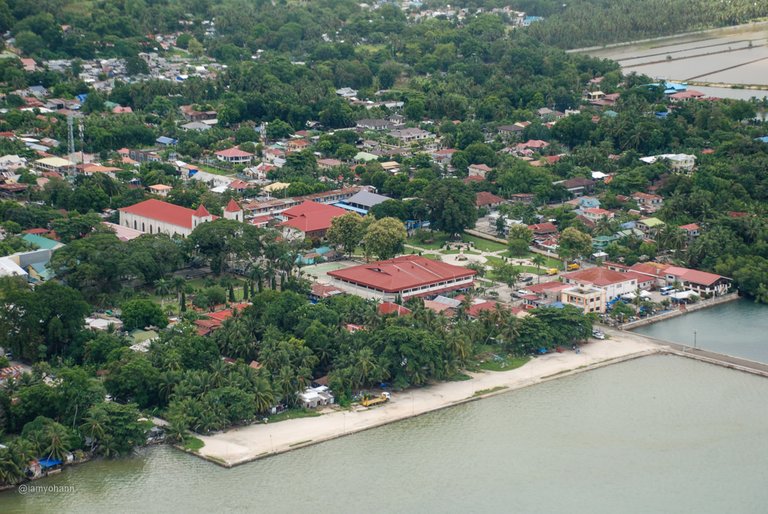 Sibonga is home to many ancestral houses and historical architecture. The Sibonga Municipal Hall is an updated version of these colonial style not far from the wharf where residents spend time to unwind. In front of the municipal hall is a beautifully landscaped park called Tan Tinoy Park.
More Pictures