These are my memories of a rainy but warm day of fall. It was raining cats and dogs in the morning, we got wet to bones, but then we had the opportunity to warm up in a small welcoming cafe on this cozy street of Istanbul. The girl who worked that day was the only staff there, but she managed everything - to settle at the box office and make a true and really tasty cappuccino, which is a rarity for Turkey.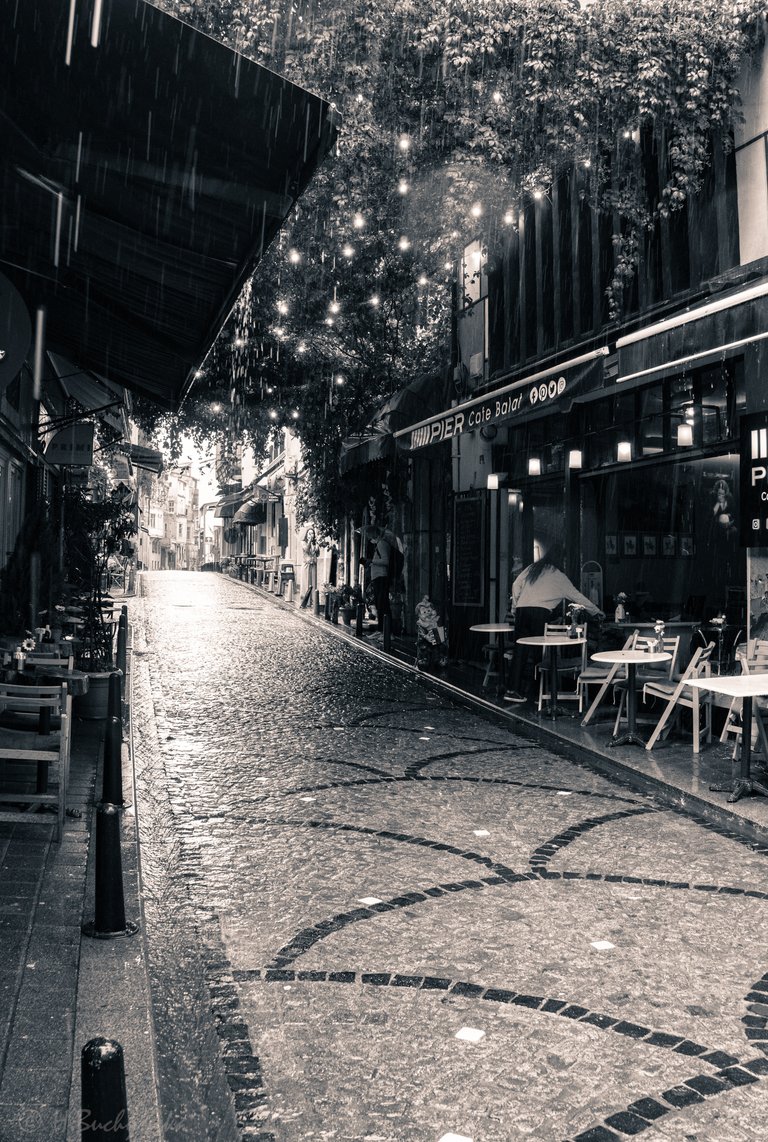 Yesterday and today we have a very dangerous rain when it turns into a crust of ice that covers everything - trees, cars, railings, roads, and sidewalks. Pavements look like glass. I decided to stay at home all day.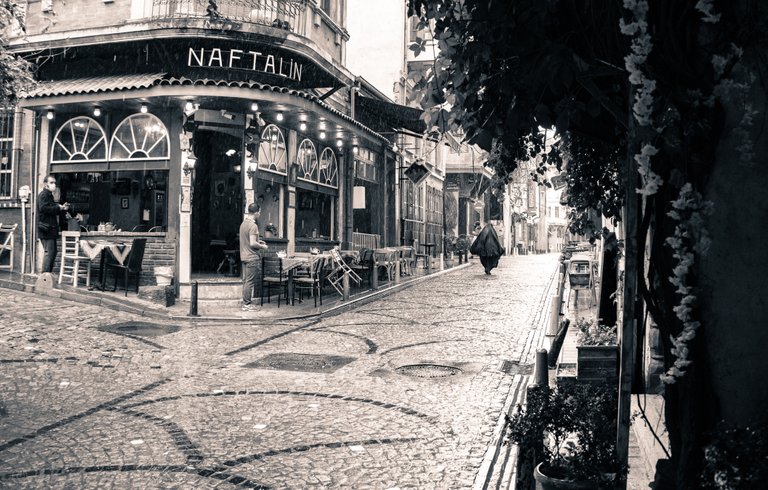 I was going to edit these photos in color yesterday, but while deciding what editing is better I noticed that they look great in black and white.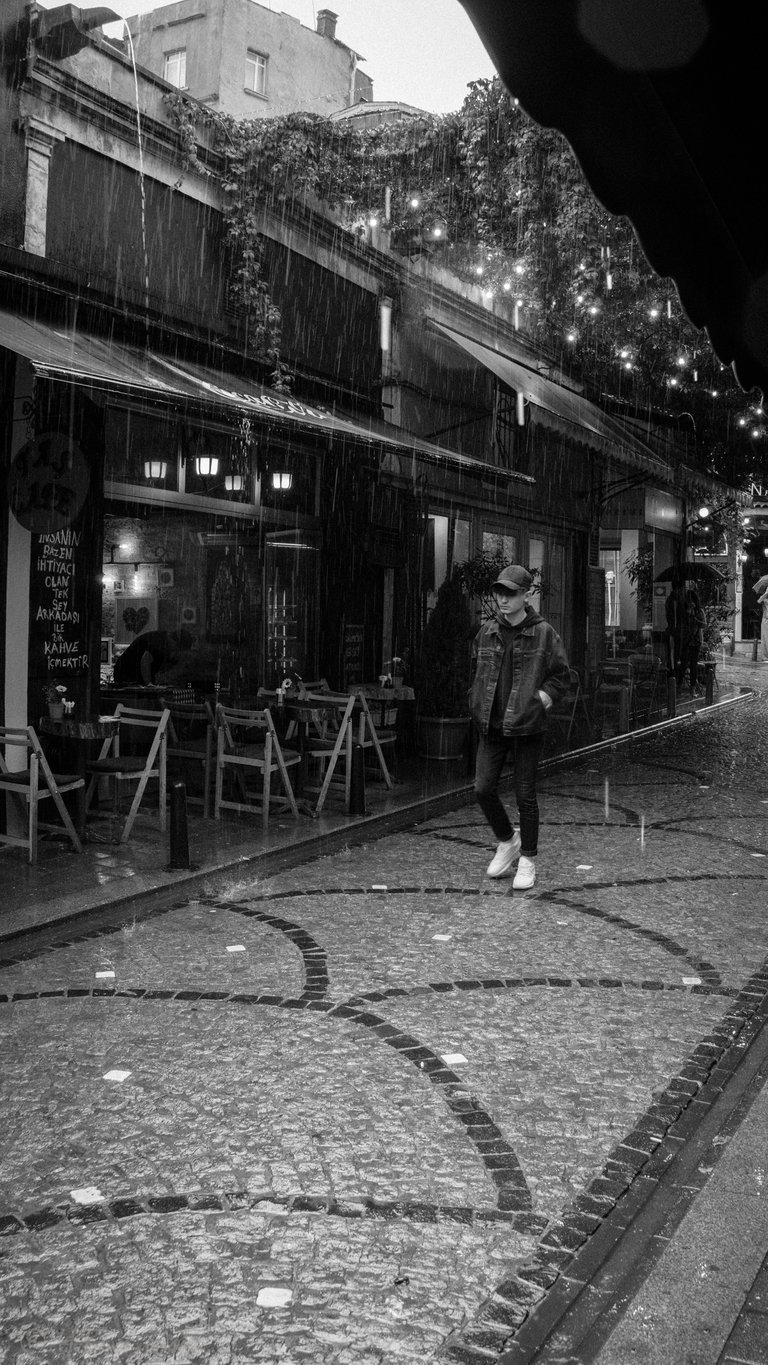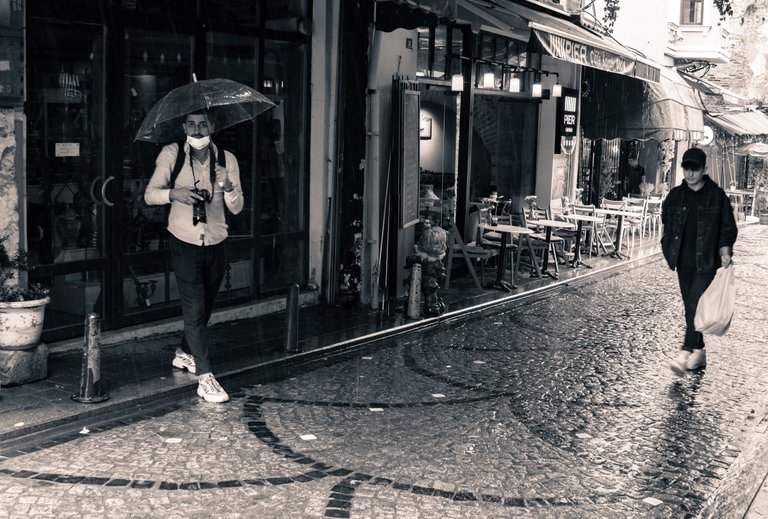 Captured with Sony A6400 and 18-135 kit lens. All photos used in my posts are taken and owned by myself. If you wish to use any of my images please contact me @zirochka.
Thank you so much for your time to view and read my post, for kind support, and interaction. I always appreciate it!
Stay warm and safe!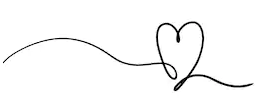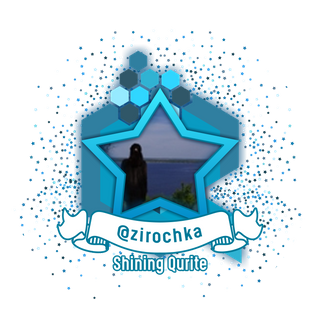 ---