Hello, guys, and happy Friday. What's going on? Our first snow's gone, I'm working to the sound of dancing water drops... It's wet and gloomy, and the city behind my window is turning black and white. As well as my photos.
Today I'll share something from my archive.


Church of Mother of God of Perpetual Help
This temple in neo-gothic style is not very old, but its condition is the most regrettable. It was built in the small Ukrainian village of Sorotske in 1902-1907 at the expense of local Roman Catholics.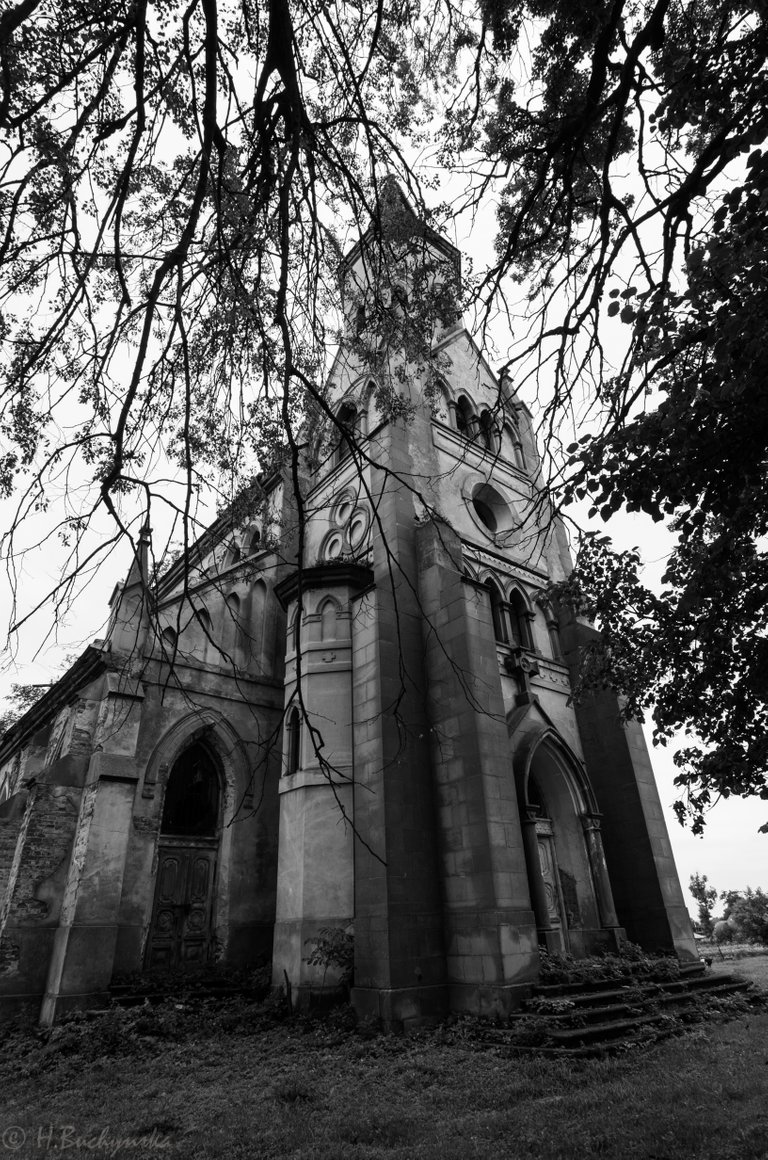 [//]:# (!pinmapple 49.376942 lat 25.851052 long Church of Mother of God of Perpetual Help d3scr)


These pictures were taken in June 2018.
The entrance door is not locked, so let's come inside and see.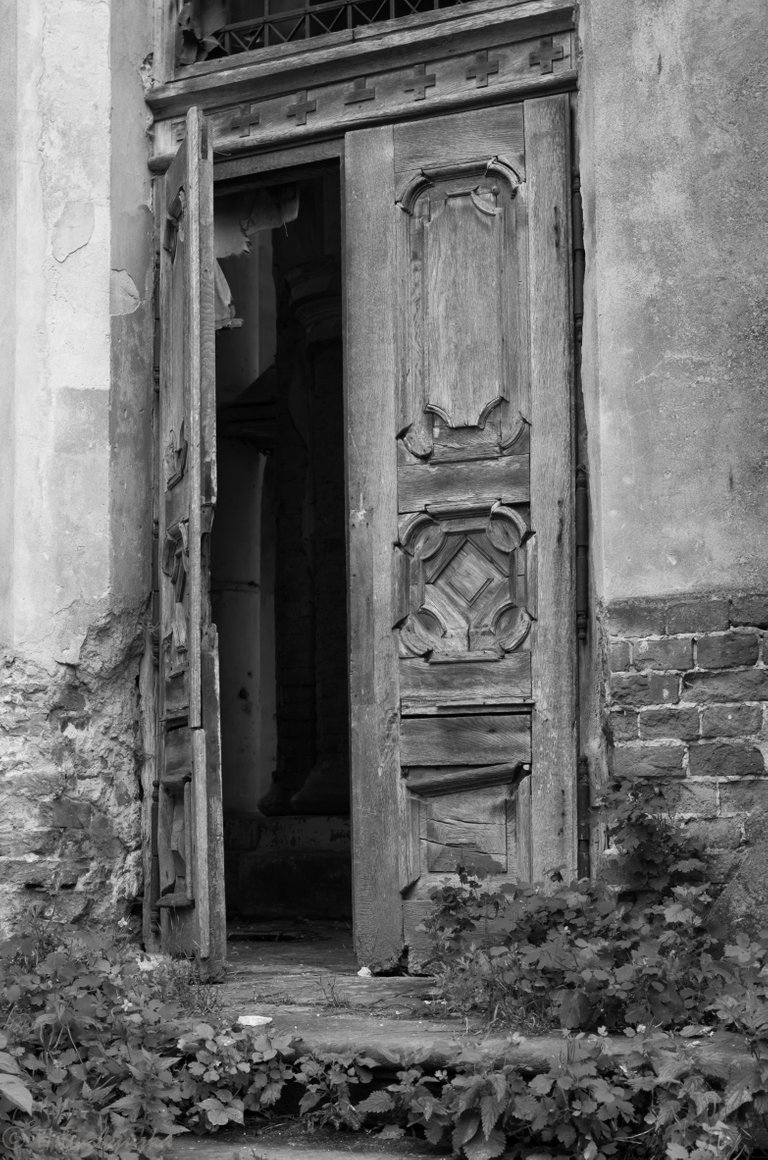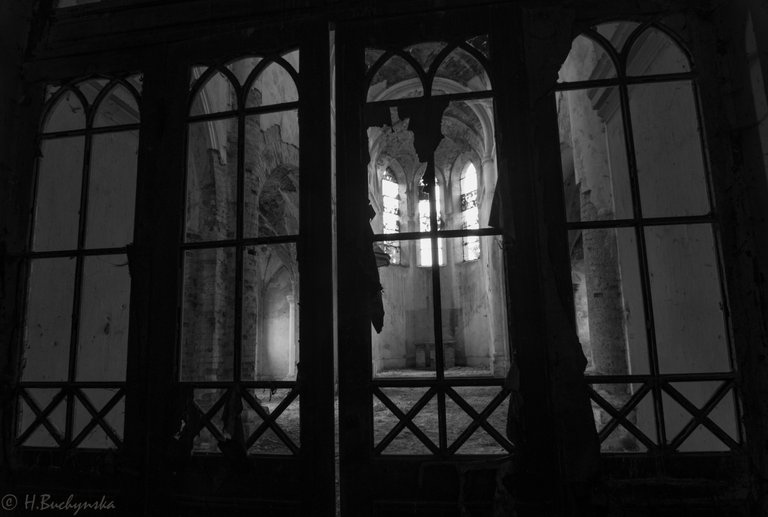 There are no windows in the next door, but the building inside looks beautiful. It desperately needs restoration. I have to look where to step and be careful.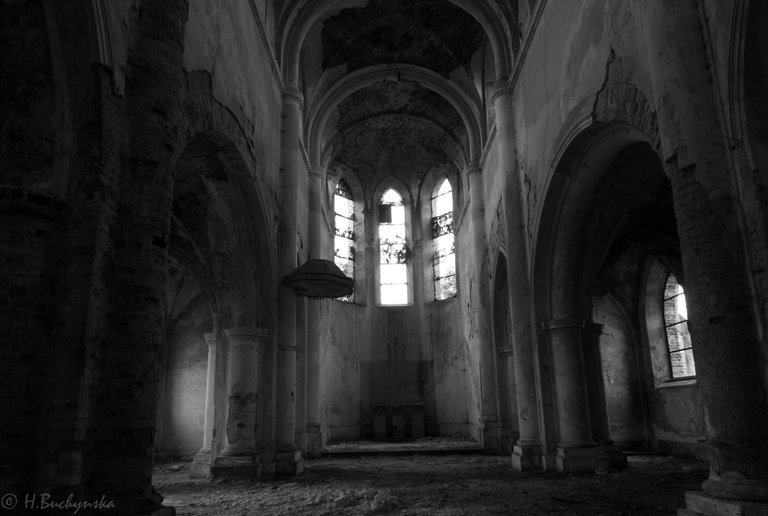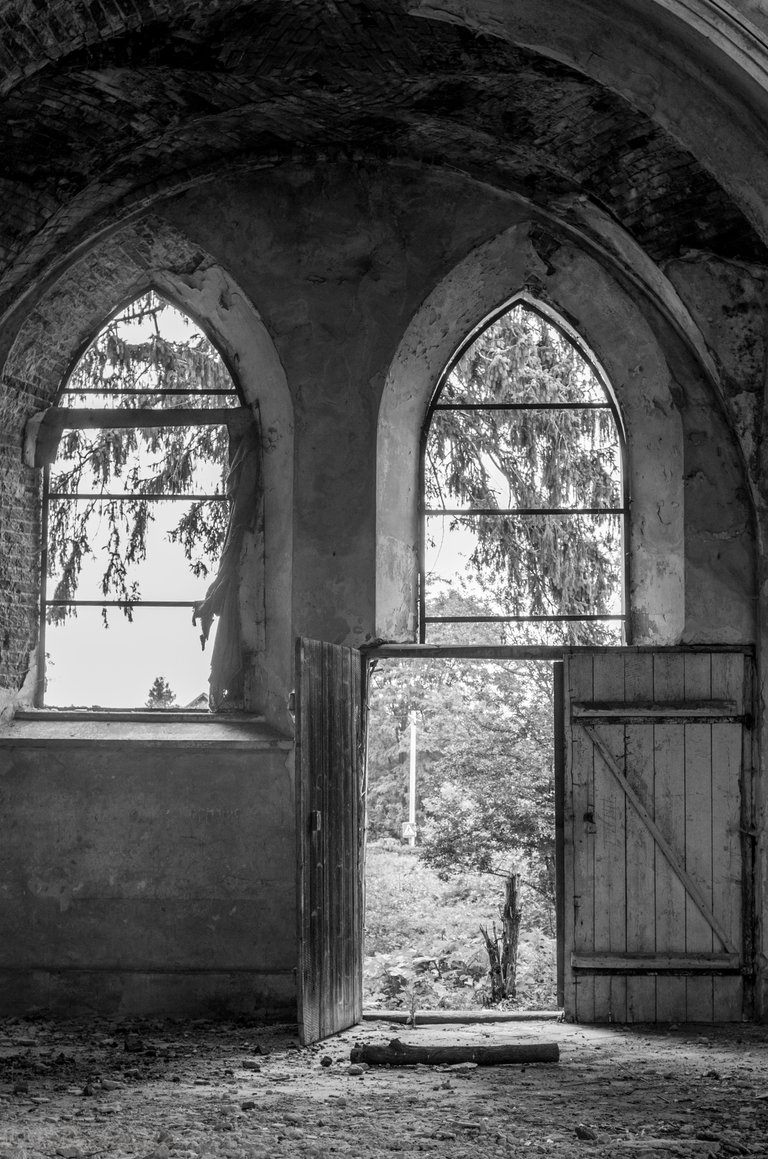 This side door shouldn't be here. But back then, during the Soviet period of history of Ukraine, they had a weird sense of a beauty and didn't care at all about preserving churches because one of the undoubted truths was "There is no god".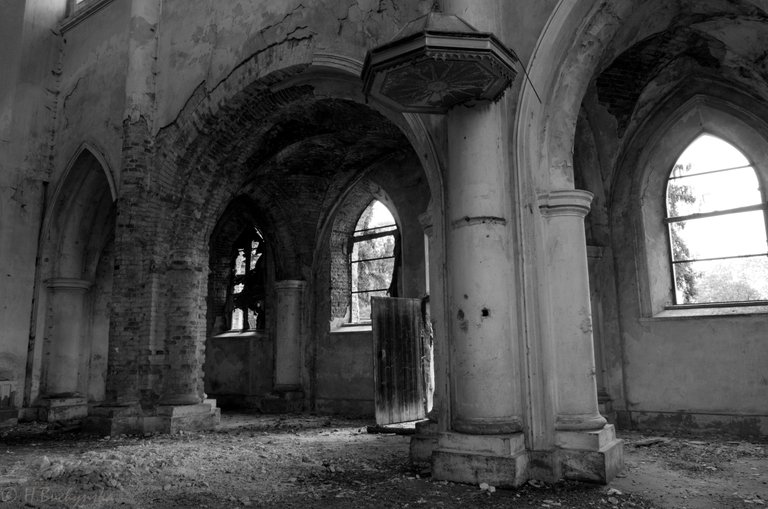 Let's turn around. There is a balcony above the entrance to the main hall, where the church choir probably sang. Also, I see the ladder and decide to go up there and check the view.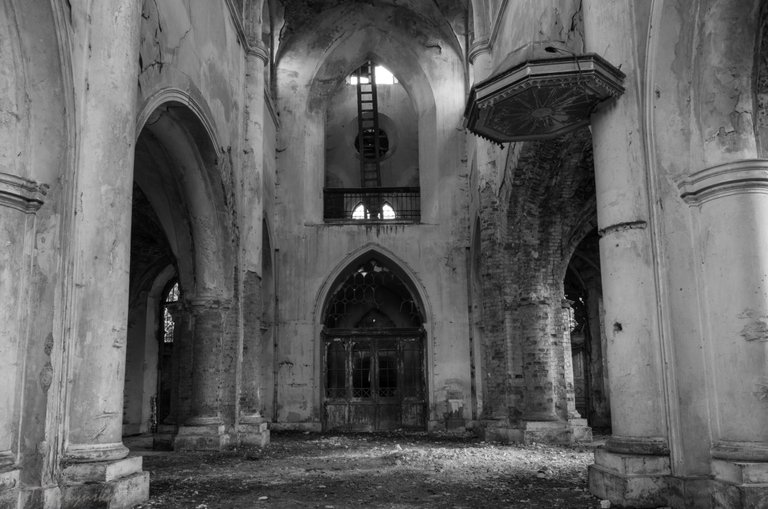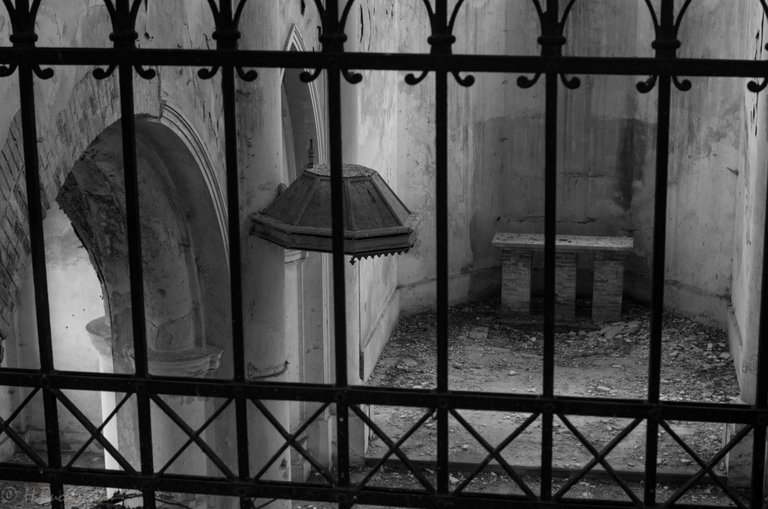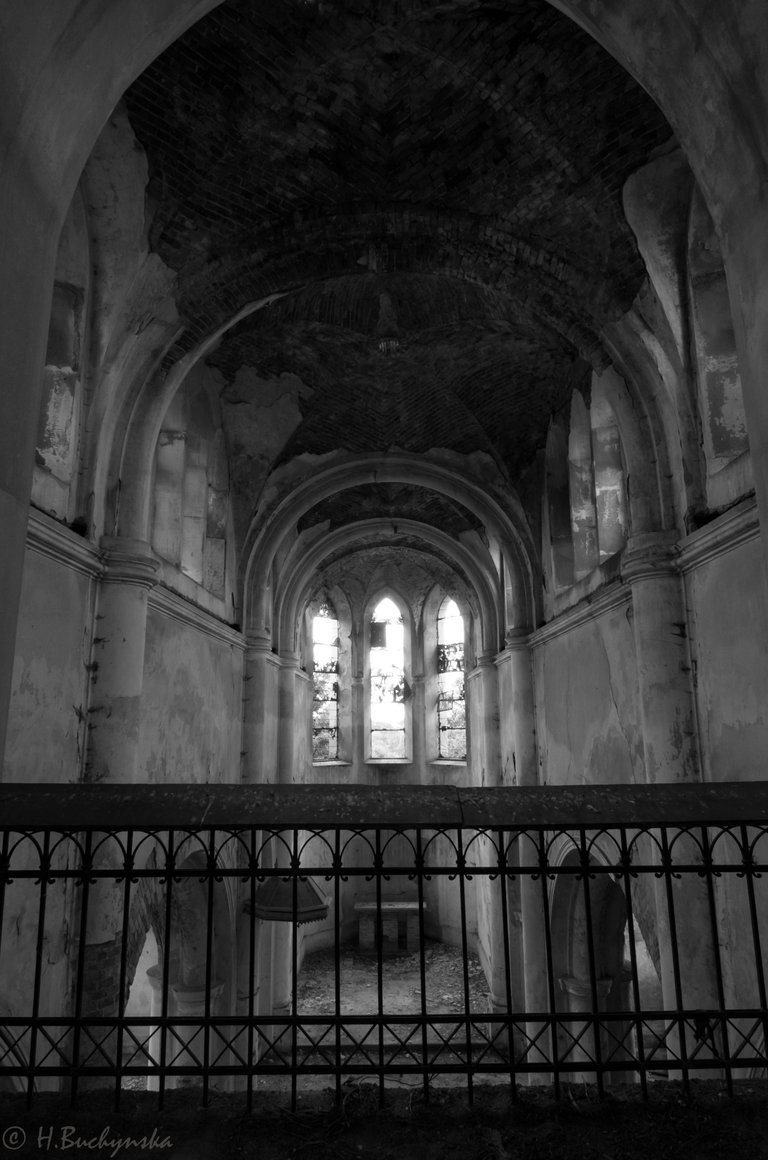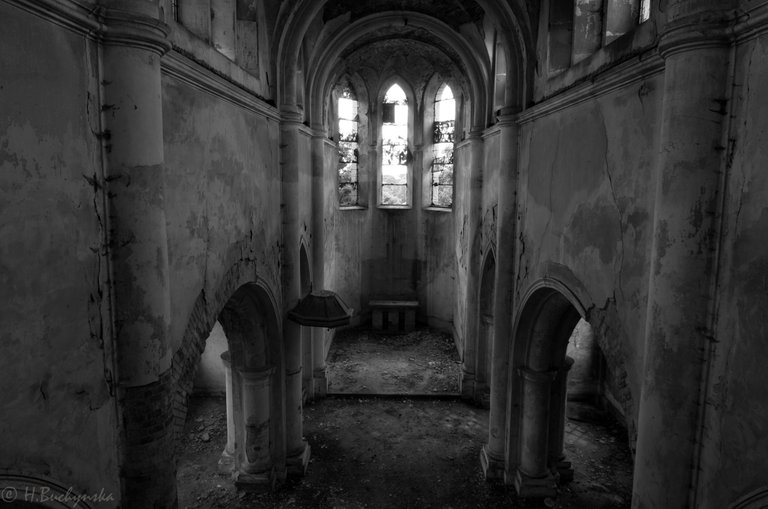 I take a few photos here, but don't dare to climb the ladder and decide to go down.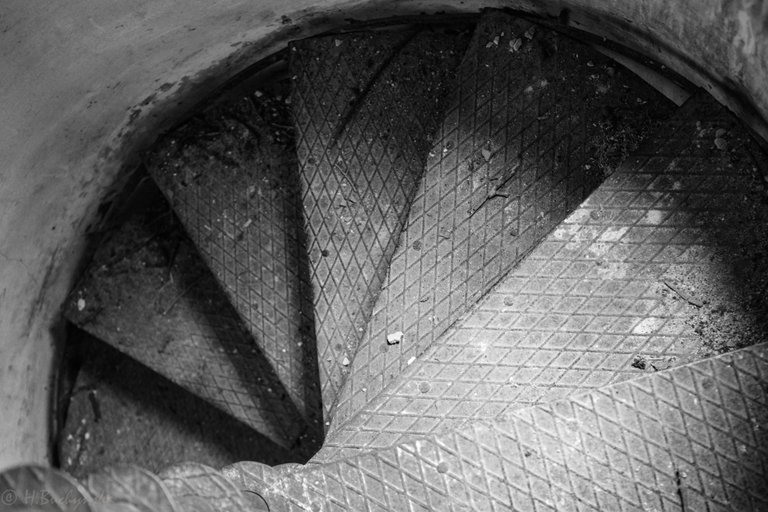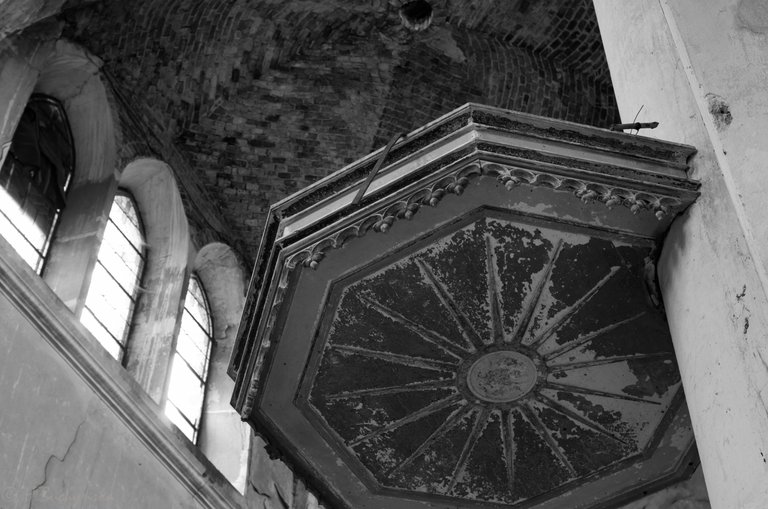 I look up. The stained glass has been preserved on the upper windows. Vandals could not get there and ruin them.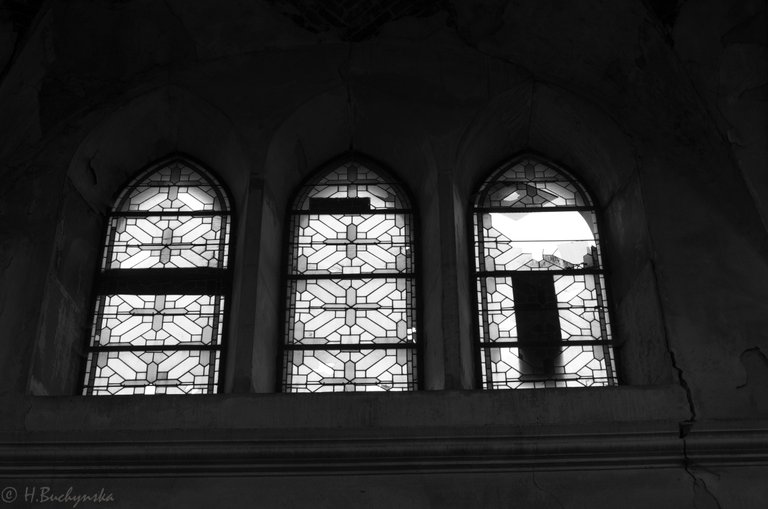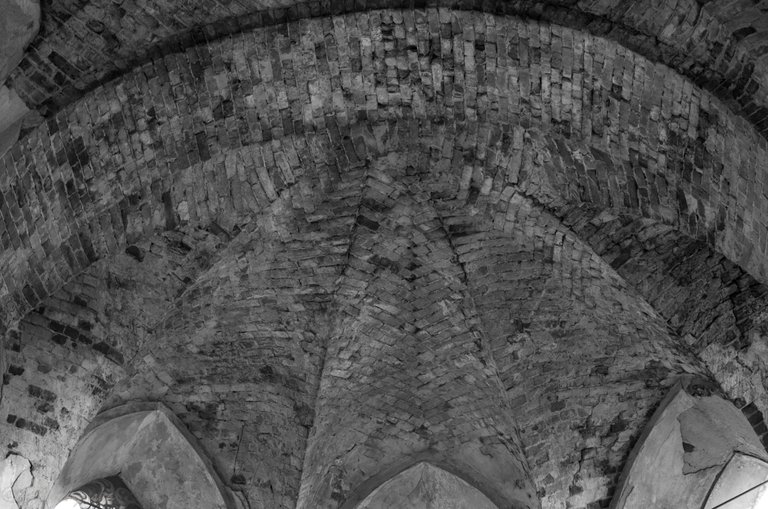 The plasters failed away and exposed the masonry. Due to constant humidity, it has become covered with green mold in some places.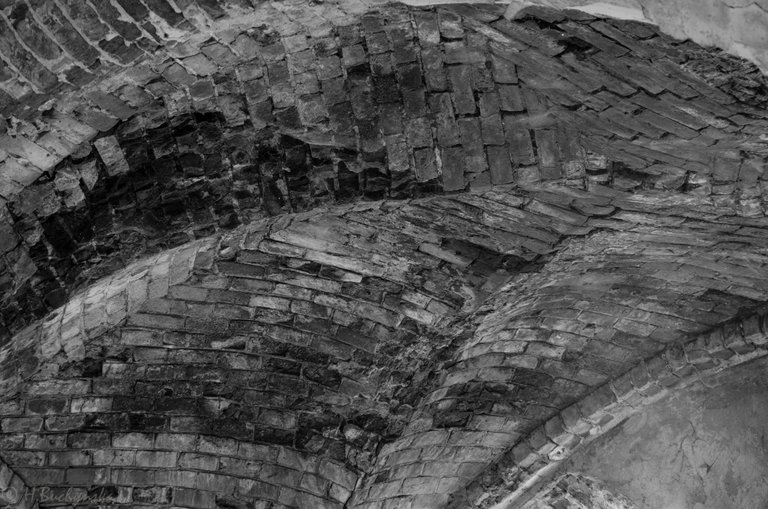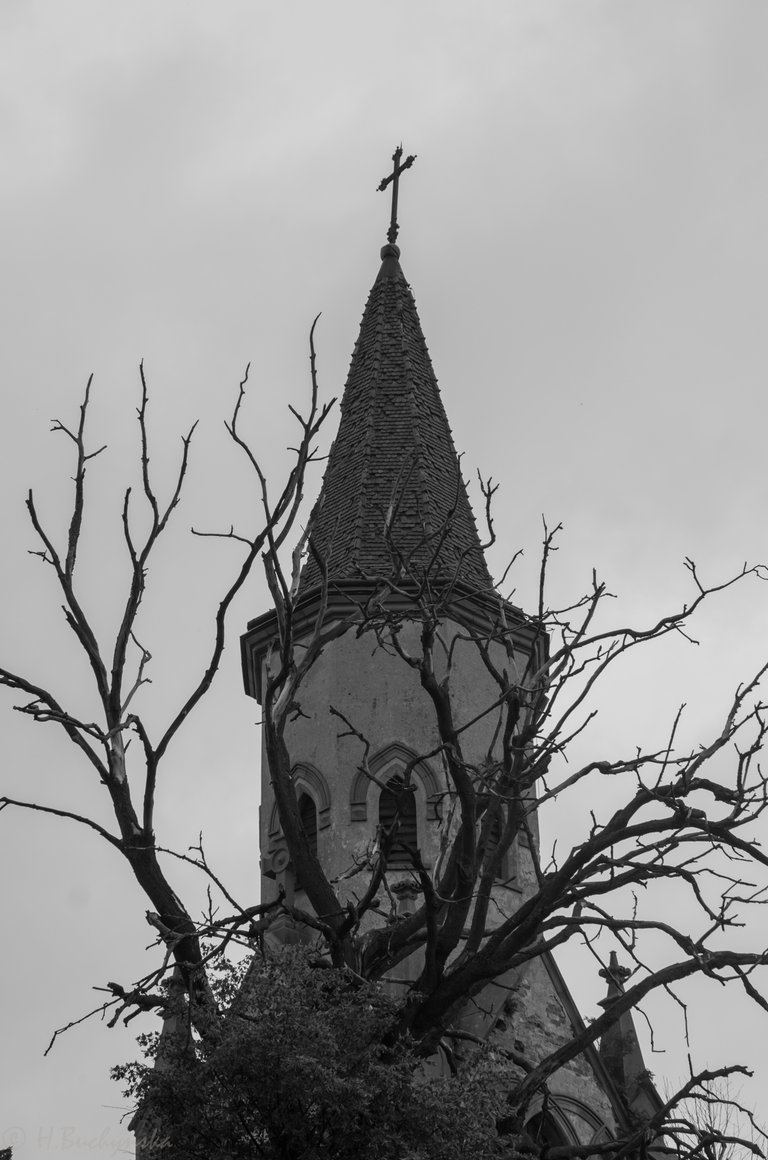 The tall gray building with narrow windows, decorated with arches, turrets, rosettes, embossed ledges, stained glass, strict bars on the windows. It would look gorgeous after restoration. And what fate will befall it?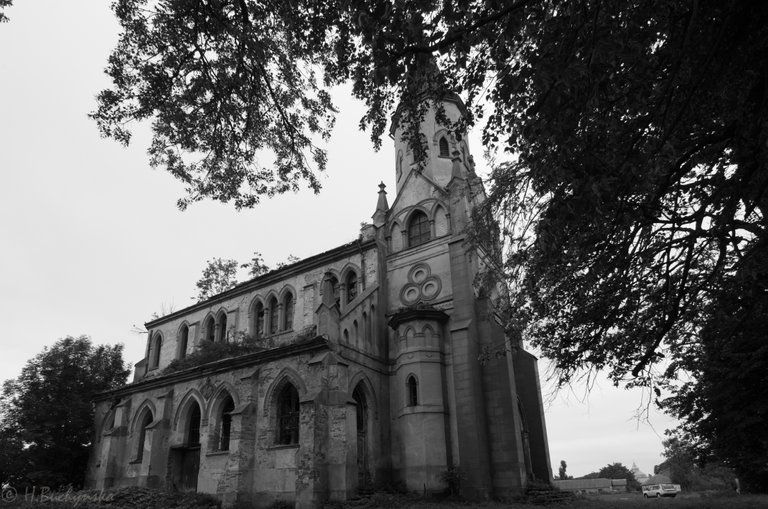 Thank's a bunch for your time to view this post!
Have a great weekend!


Cheers,
@zirochka