My first #monomad publication on Hive
For as long as I remember, photography always played a very center position in my interests. When I was a "little human", at about my 4 or 5 years old, I felted like "attacked" to the magic of looking to the photographs that my father took some years ago. Back in those days, you could shot with a Polaroid camara, but that was something that was reserved from a very specific niche of families.
I remember my father having one very cool "Pentax" camera, with a wide angular lens📷
Back in those days, color was the main stream. The black an white photographs, was something that I saw in my grandmother house, in a very old album. And how "delicious" that album was! Off course, that because of the sentimental value, my grandma was always remembering me to wash my hands first and to flip the pages carefully😂.
But those advises were only necessary once or twice, since I learned quiet quickly that "special book" had a very great value for the family.
Organized by eras, it was like being on a space-ship time travel machine experience! Seeing all those faces... A "young version" of my mother on her graduation day, and on her wedding... So many stories! I couldn't be bothered to revive the stories every week!
Well, you have to excuse me for this very long intro, but it's a passion to me to talk about photography!
Since a couple of year, more then those I would liked to be, I don't have a photographic camera. As most "median users" I try to capture the magic, the light, the contrast, with a simple smartphone.
This weekend, since we are under "lock-down" restrictions in Portugal, I decided to take a longer walk inside my county ('cause it's not allowed to cross county borders). And it was a very rewarding experience!!!
I could see the paths, trees, buildings, walls, and feel the ground under my feet...
Yesterday I've took a 24 km walk, and today a 20 km one (27 mi. approx.)
The first few meters, in the more green part of the path I noticed this small road sign, like it was standing there for "mark" my first #monomad challenge😃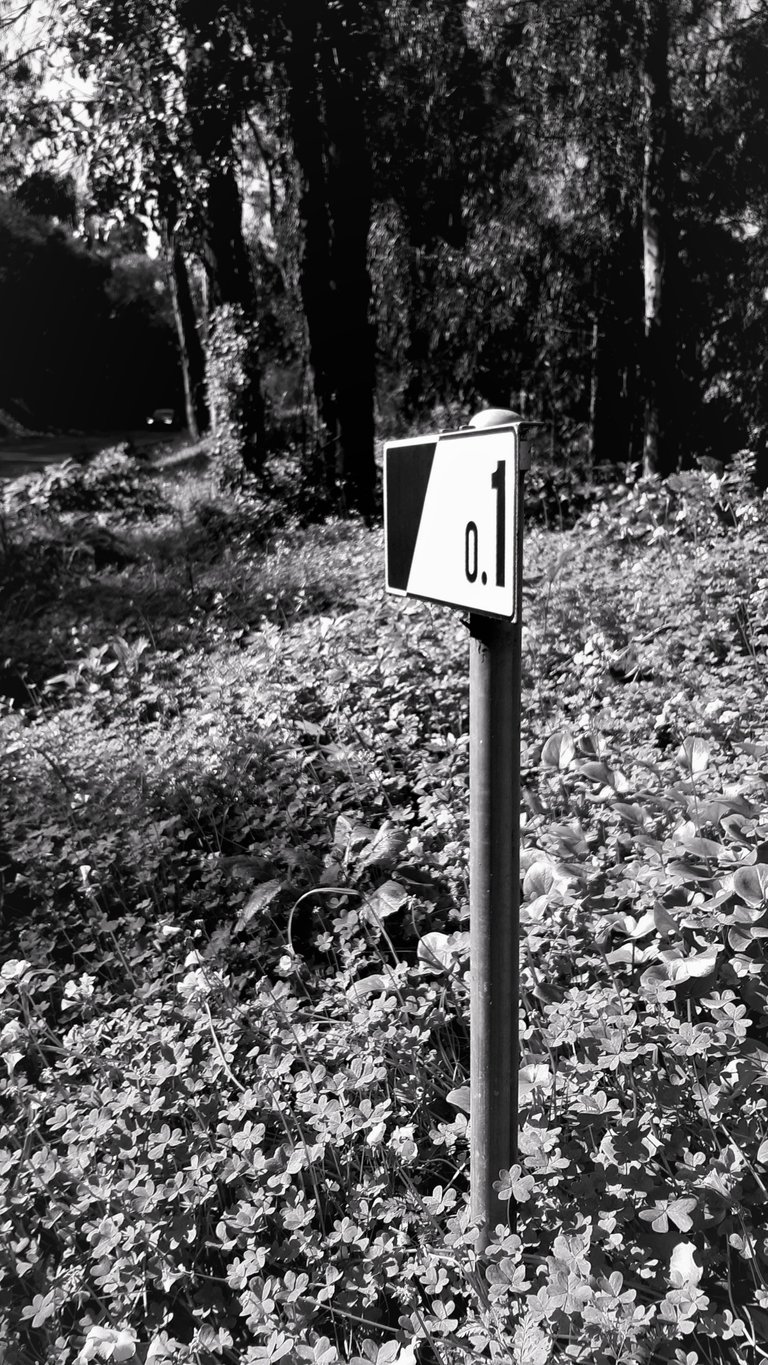 This mansion house made me wondering about how old it was, and how many generations it has "seen" growing up... Toked me to a "fairy tail mode", and you can see easily why...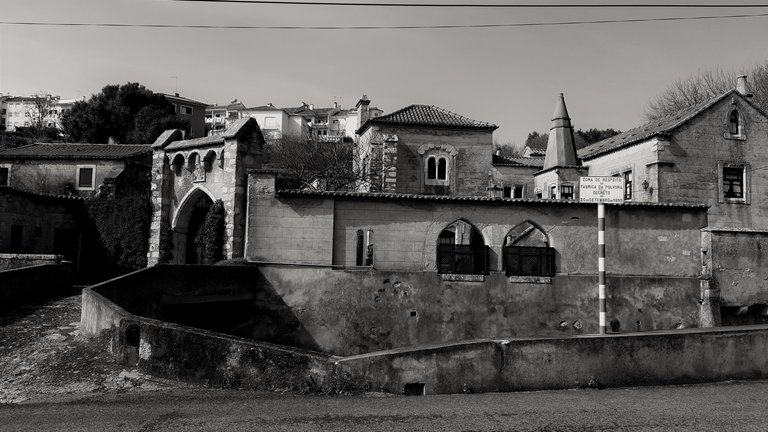 No more then 1km away, I came cross this magnificent entrance with the treble clef as the "coat of arms"...
I wonder why is that... Could it be a former music institute? ...it's very close to the center part of the villa.
I have to make a little research about it!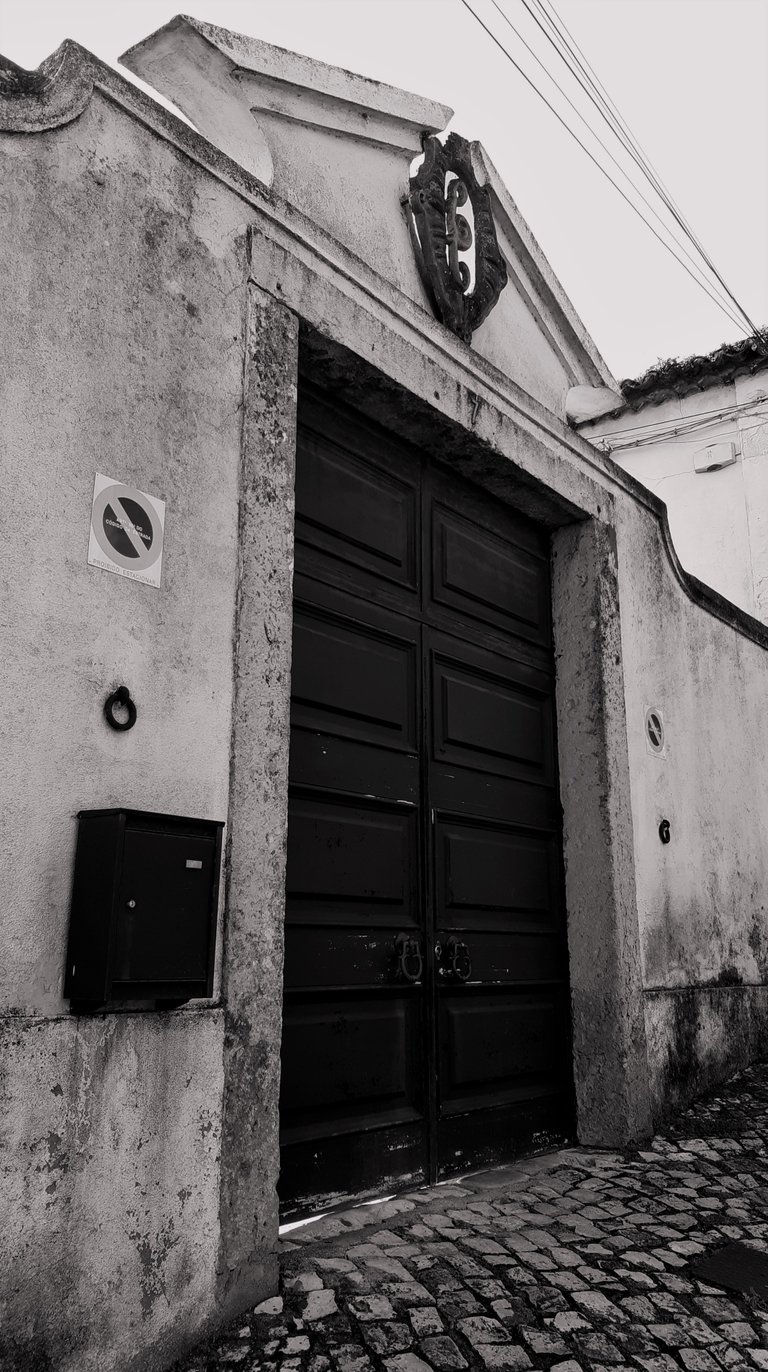 This wooden telephone pole made me think about the perseverance and tenacity that we always have to put in every important things in our life...
Even when everything seems ruined or broken, sometimes, all we need it's just a little support, and we can continue to hold it trough!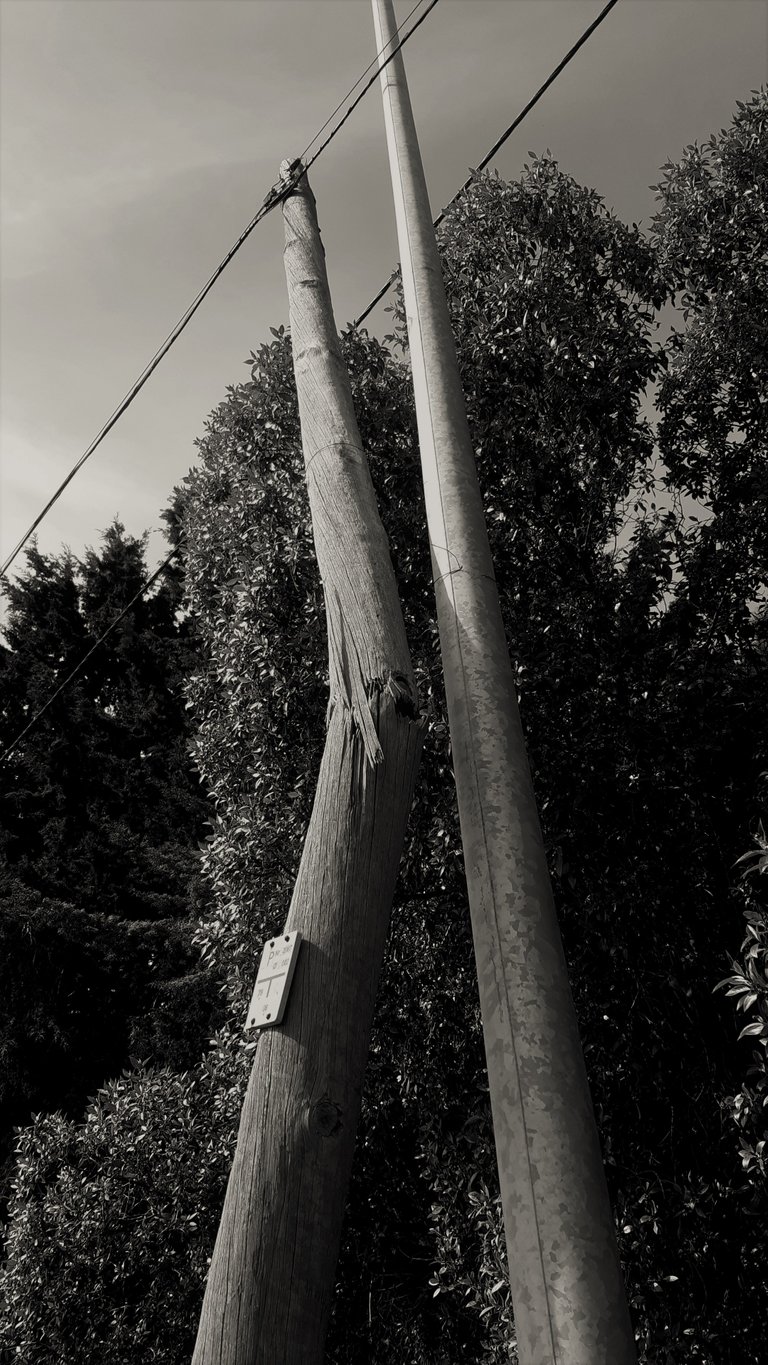 "Muros cinzas, povo mudo"
"Gray walls, dumb people"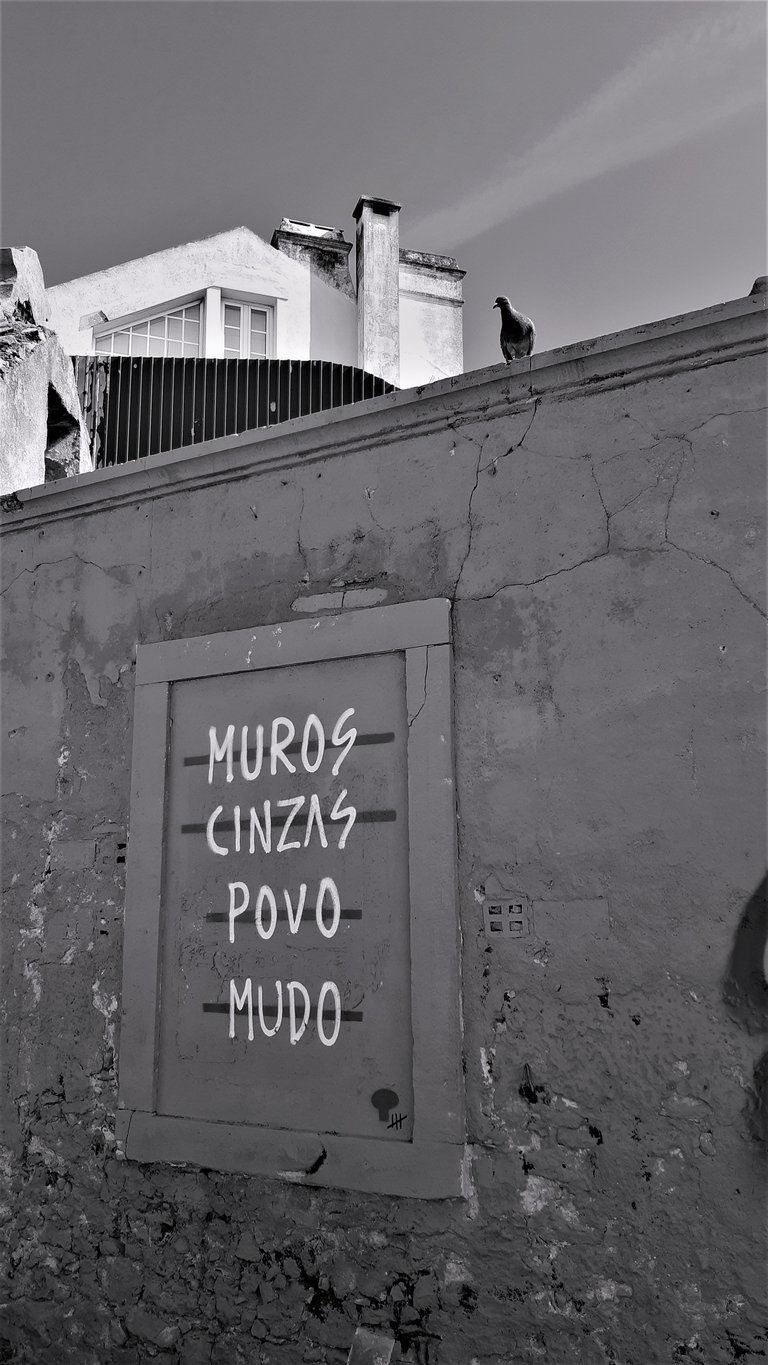 ...and what about this half-way resting spot? Can you imagine a better one? With the shoreline, the 25 de Abril Bridge and The Sanctuary of Christ the King in the background... Mesmerizing 😍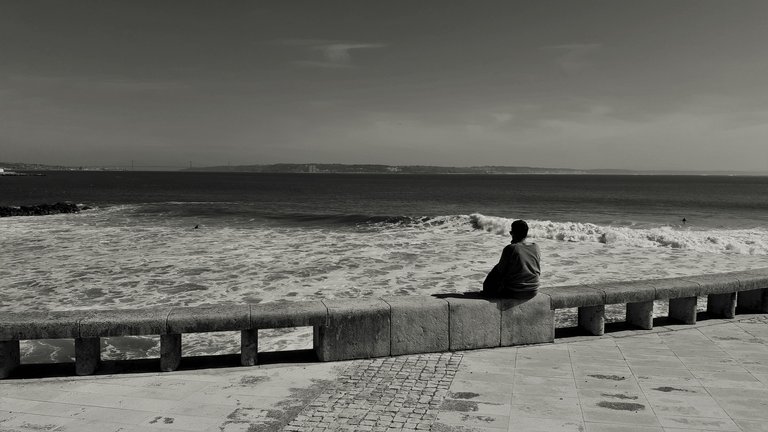 This lock-down, besides the prison or "non freedom" feeling that you might sense at the first glimpse, on the other hand it gives you the opportunity to FREELY choose to walk without concerning about the time to arrive home...
---
Stay safe, stay healthy!
Cheers!
---
---