A different day at the beach
About my forth #monomad challenge entry, I will post about my weekend mini-adventure bike tour...
As this times obligate, we are supposed to be at home always as possible... But I confess, that I wasn't as behaved as I could be 🤭... Well, I haven't crossed county border. I'm a lucky guy, as you are about to see in the next photos. And one thing that I'm lucky about it's to have beach shore line, somehow, close to my home.
This last Sunday, to compensate my "forced" lazy domestic Saturday (with zoom meetings), I went to a small 30 km bike journey to the beach.
Had to cross a Municipal Garden with my bike by hand... And came crossed with a very gentle and smiley old man that asked me about my #Brompton... and I thought to myself how others see me when I pass by with this bike, do they see me as a guy from the 50's? 🤭I think not... Well, I don't care/think about it very much, cause I simple love the versatility of this original bike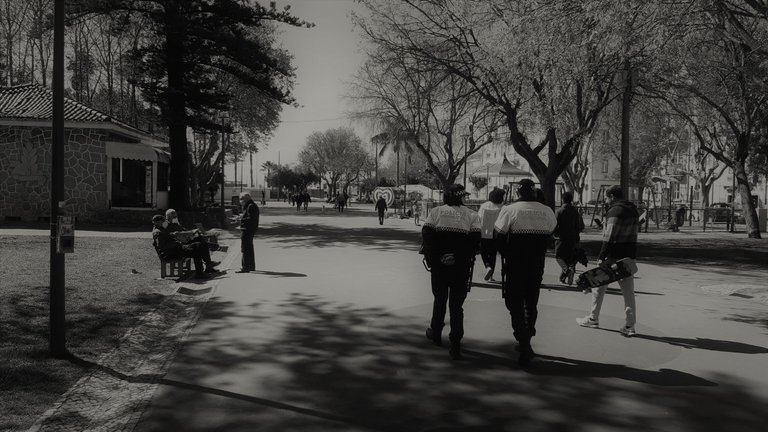 When finally I arrived the beach... i had the opportunity to stretch up a little bit and catch up the breeze from the sea and sand... I've missed so much this unique sensation...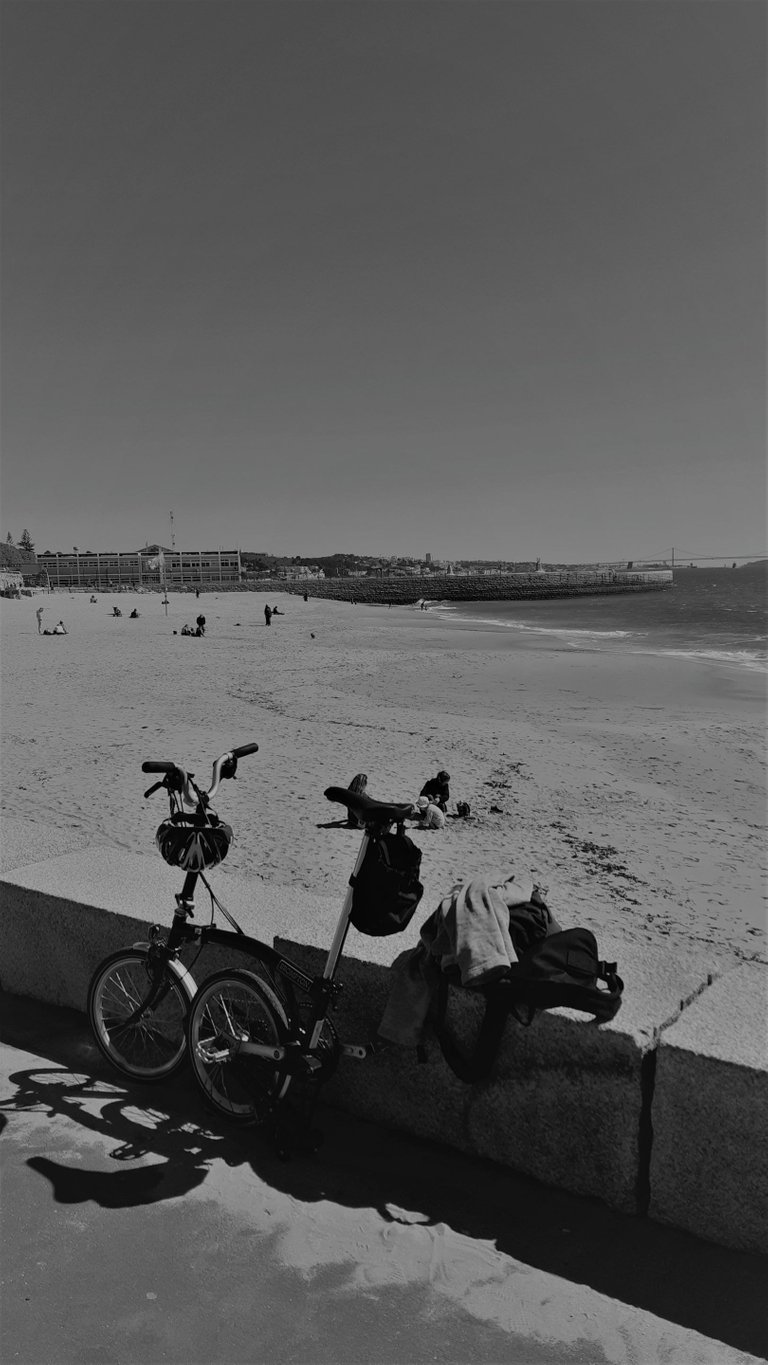 Seems that the wonderful sunny Sunday (forgive me the Alliteration...) made many come out to take some free and "natural" Prozac® dose to keep the sadness further from our souls.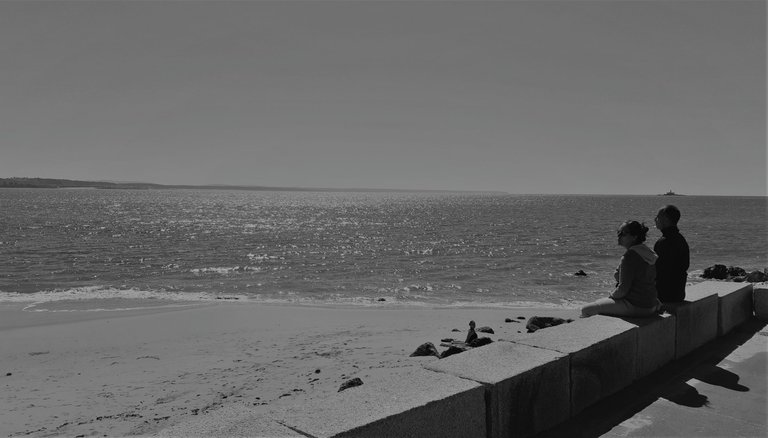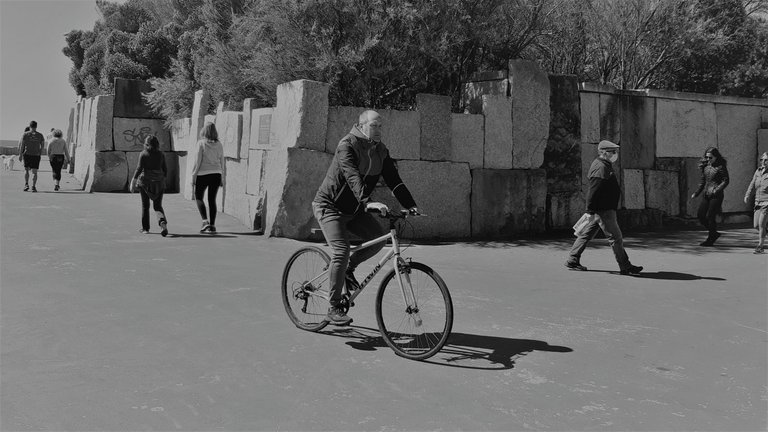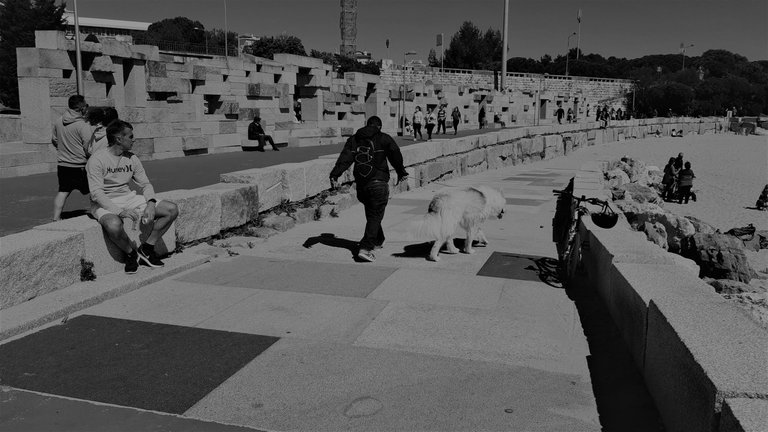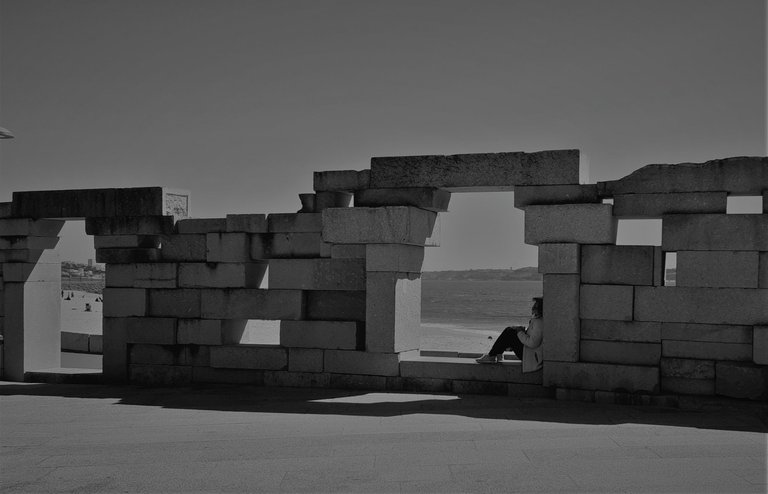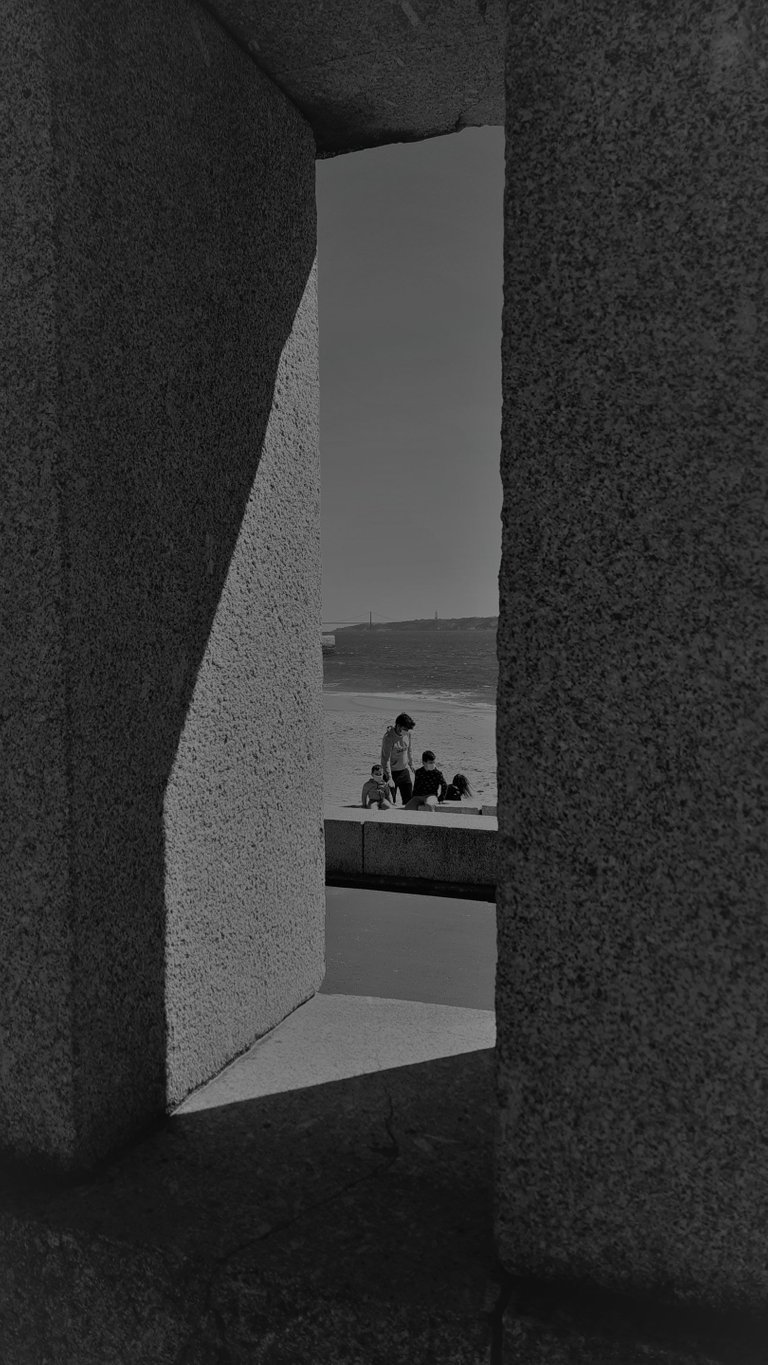 Thank you for your attention. I hope that you liked my forth entry for the #monomad challenge! See you soon 😉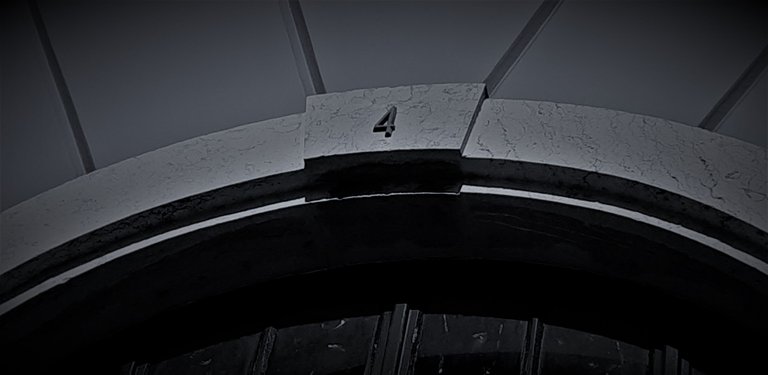 I'm opened to all type of suggestions, critics, and comments that this wonderful community would like to do in the comment section.
Stay safe, stay healthy!
Cheers!
---
---