My entry into the #monomad contest is the landscape with the snow covered trees from the last storm.
Living in Eastern Canada one can expect a few snow storms during the winter months. The newly fallen snow leaves the landscape looking refreshed and cleaned by Mother Nature.
From my back deck I can view the two smaller spruce trees ladened with snow. The branches of the pine tree to the right are weighted down with the snow, whereas, the spruce trees with their fuller branches don't seem to mind the extra weight.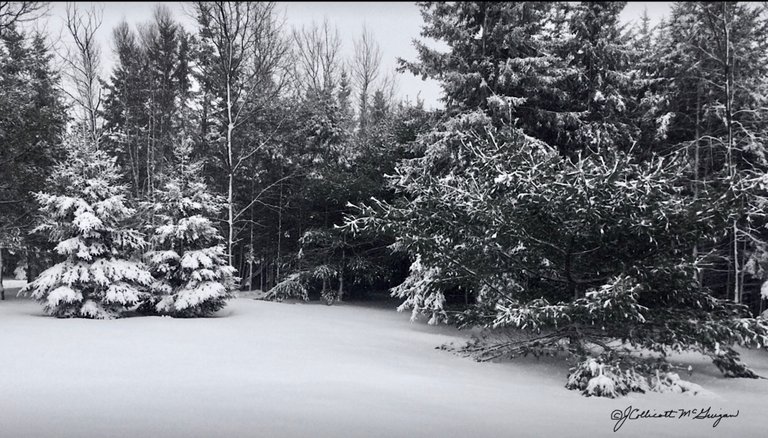 The storm came quickly and brought snow mixed with some rain. This combination makes the snow extremely heavy, especially if you were to shovel the walkways by hand. Folks have been know to have a heart attack while shovelling after this type of heavy snowfall.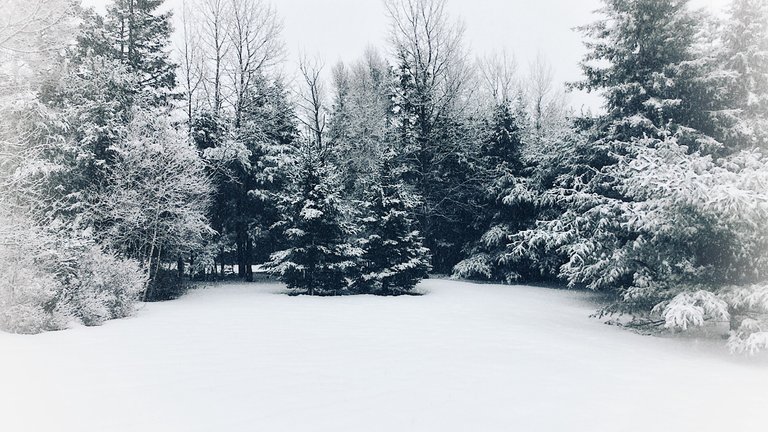 A different hue...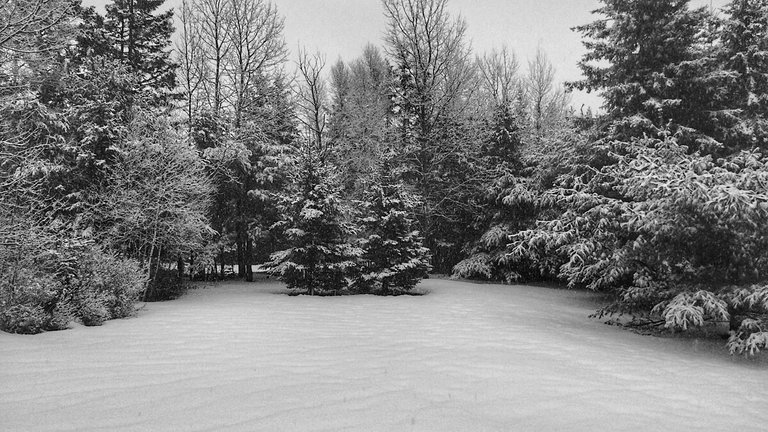 Looking out from the front porch of the house, I see the tall birch trees are still standing proudly. After some snow storms I have seen them bent to the ground with the weight of snow and ice on their branches. Amazingly they return to their original height once the weather warms.
The row of cedar trees are holding the snow in their thick branches. Trees with bushy full branches close together seem to be more resilient in winter weather.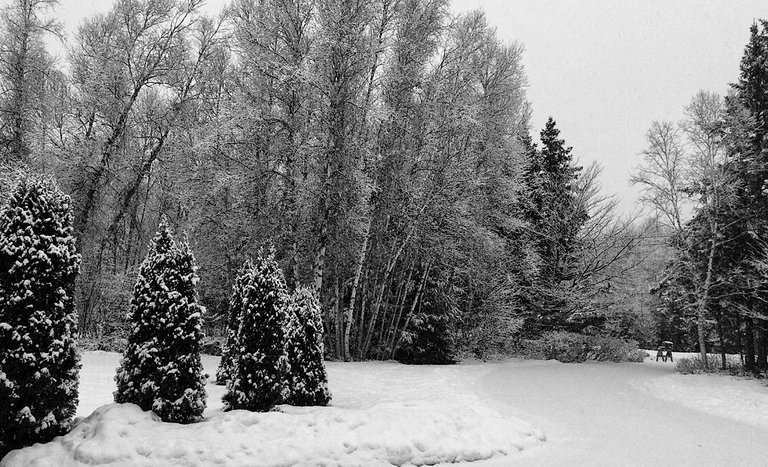 Looking in another direction.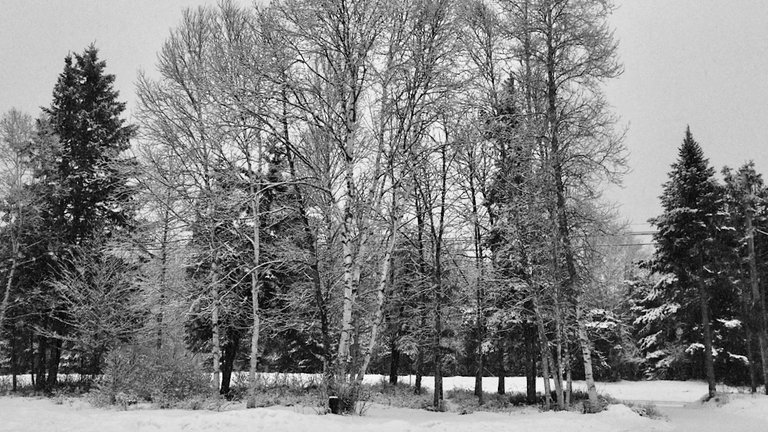 ---
Location: Prince Edward Island, Canada
Camera: iPad Air
❄️❄️❄️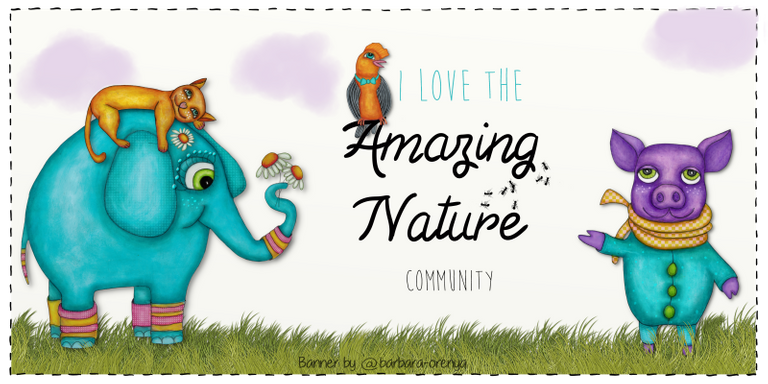 banner by @barbara-orenya