In this week's #monomad challenge look who came to play.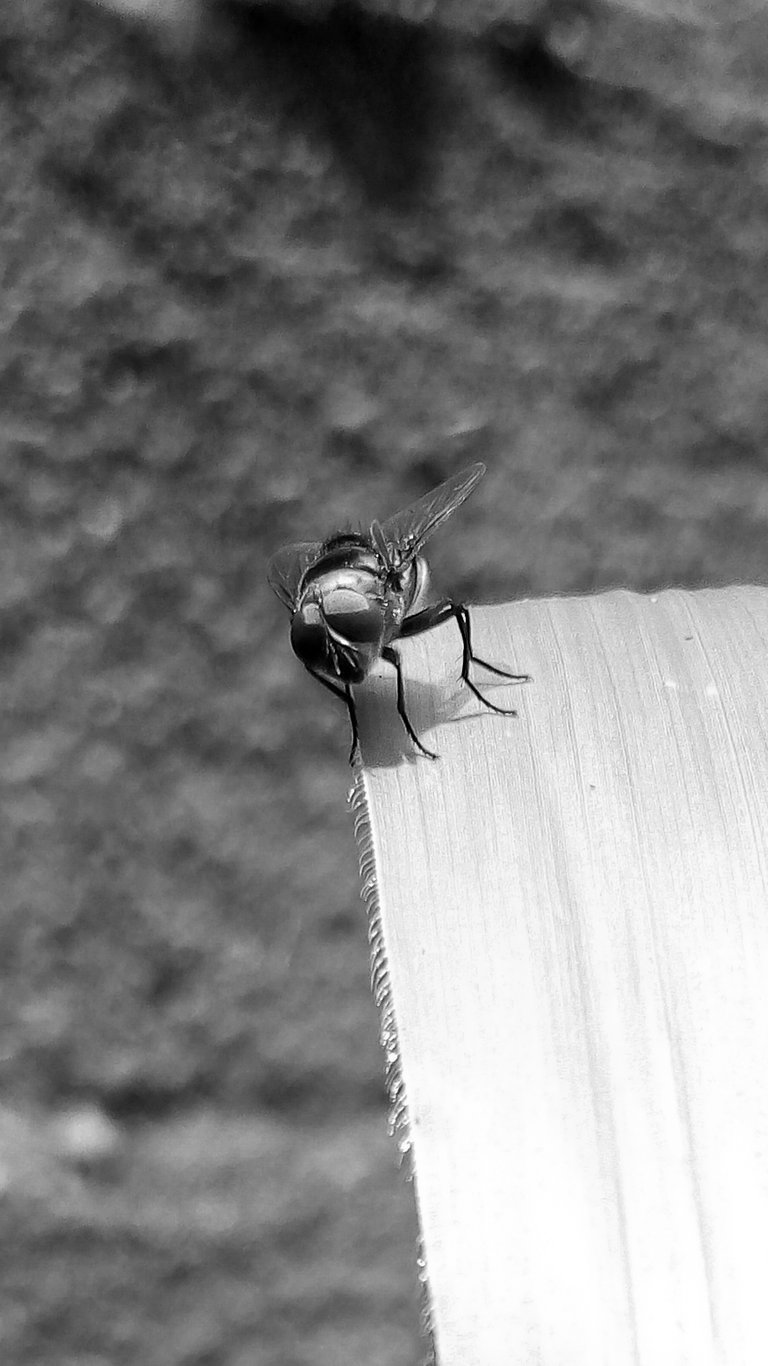 ---
The rains are here and I planted some crops in a mini garden behind my apartment. As I was tending to it today I saw this house fly adamantly staring at am as if learning a thing about tending a garden.

I brought out my phone and as if queued for a photoshoot she started changing positions giving me different shot angles.

It was pretty easy working with her.
---
SMARTPHONE PHOTOGRAPHY
Shots taken with TECNO POUVIOR 3.
Aperture - ƒ1.4,
Shutter speed - 1/680,
Distance - 3.50mm,
ISO - 112.
Edited with Adobe Lightroom CC for mobile

INTELLECTUAL RIGHTS RESEARVED
This post was published on Hive.io blockchain.
© 2020
THANK YOU FOR STOPPING BY.
I would love to hear from you in the comments section.