Monomad Challenge - My First Entry - Columbia River Gorge Landscape
As a new subscriber to the Black And White community this is my first entry in the #monomad challenge. Hopefully it will be the first of many. 😀
I took this as we were driving east on Hwy 14 in the Columbia River Gorge. We are about to enter the small town of Lyle, WA. The water in front of us is Chamberlain Lake and on the other side of the RR tracks is the Columbia River. Across the river and around the right of the end of those hills is The Dalles Oregon.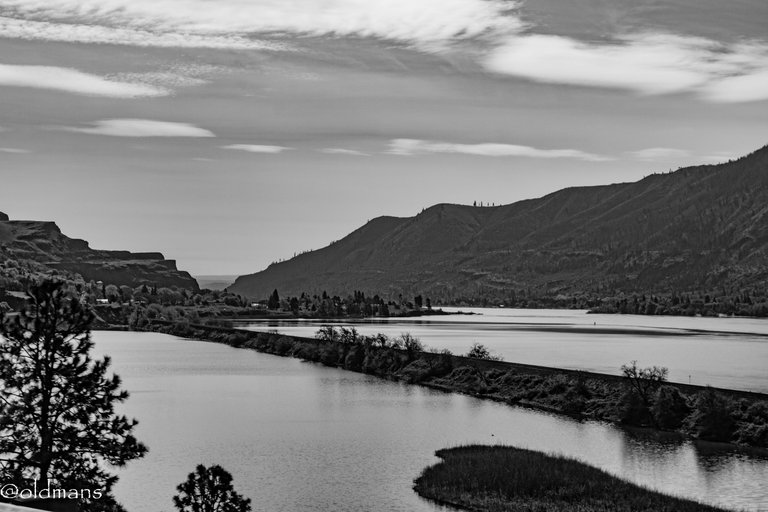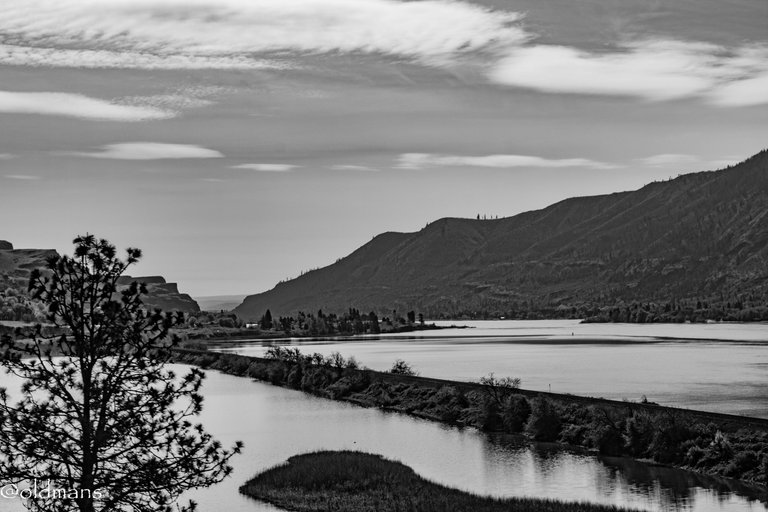 I was using burst mode on my Nikon D3300 so here are a couple more shots I took while rolling down the road with a slightly different perspective.
---
Click images for larger view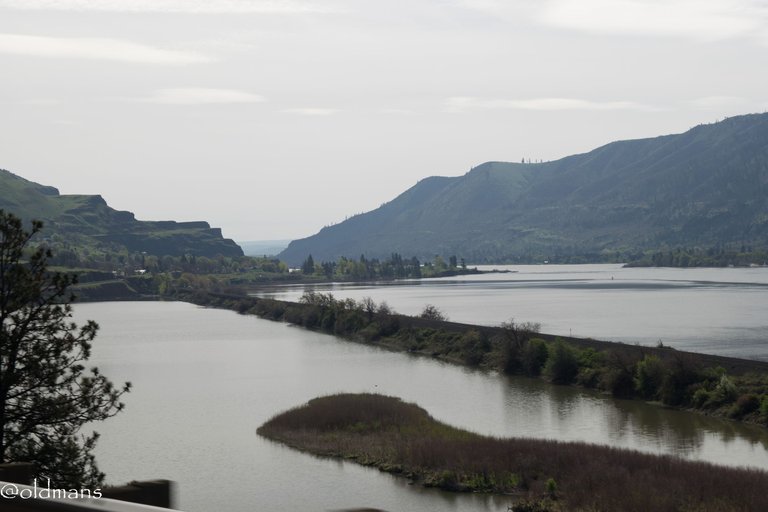 The original raw, unedited and unfiltered shot from the camera. As you can see it was a somewhat hazy day. When I tried cleaning the haze and color up a bit in Lightroom the results were less than spectacular. I really liked how it came out and now I think I may do a little more experimenting with B&W photography.
Please feel free to make comments or ask me any questions about this post.
Photos taken by me, @oldmans, with a Nikon D3300 and some Lightroom post processing.
Please visit Pinmapple to see the locations of some of my other posts.
Thanks for looking and enjoy your day!
---
---